Our vegetarian meal plans are 5-day menus that serve a family of 4 — or less if you don't mind leftovers! Click on each of the meal links below to get printable recipes, then print the meal plan and shopping list at the bottom of this post.
Here's this week's vegetarian meal plan:
Monday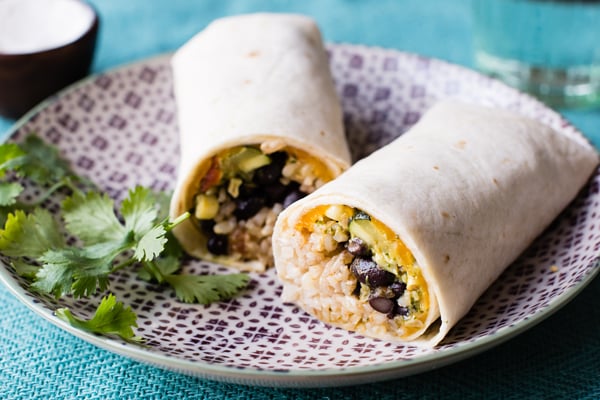 Garden Veggie Freezer Burritos // These freezer-friendly burritos are packed with summer veggies, black beans, and a spicy cilantro jalapeño pesto.
Tuesday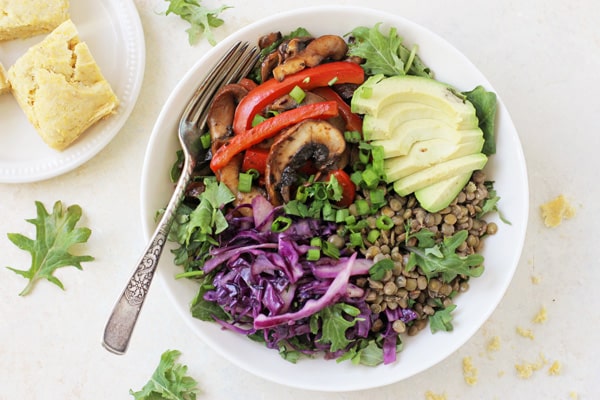 Barbecue Lentil Bowls // These easy bowls are a healthy way to get your barbecue fix.
Wednesday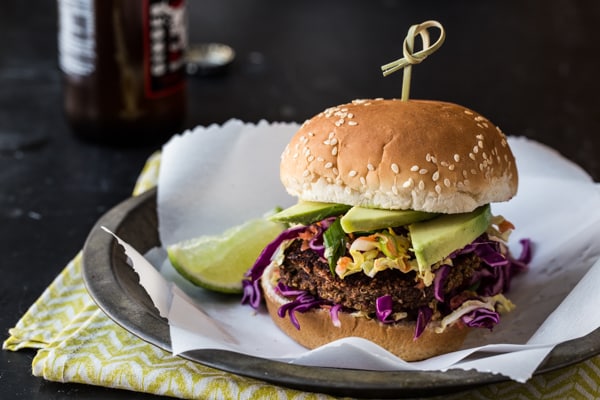 Jamaican Jerk Veggie Burgers // Quinoa, red kidney beans, and lots of Caribbean spices go into these flavorful Jamaican-inspired burgers.
Thursday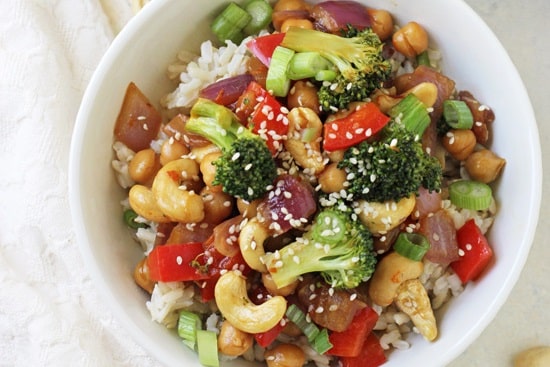 Orange Chickpea Broccoli Stir-Fry // Chickpeas add protein and staying power to this citrusy veggie stir-fry.
Friday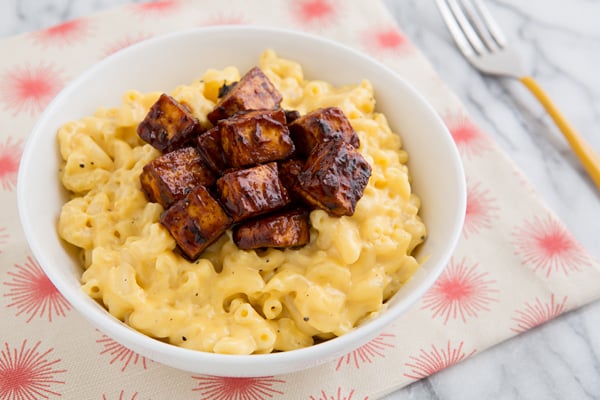 Smoked Cheddar Mac and Cheese with BBQ Baked Tofu // This comforting mac and cheese is the perfect meal to wrap up the week on.
Printable Meal Plan & Shopping List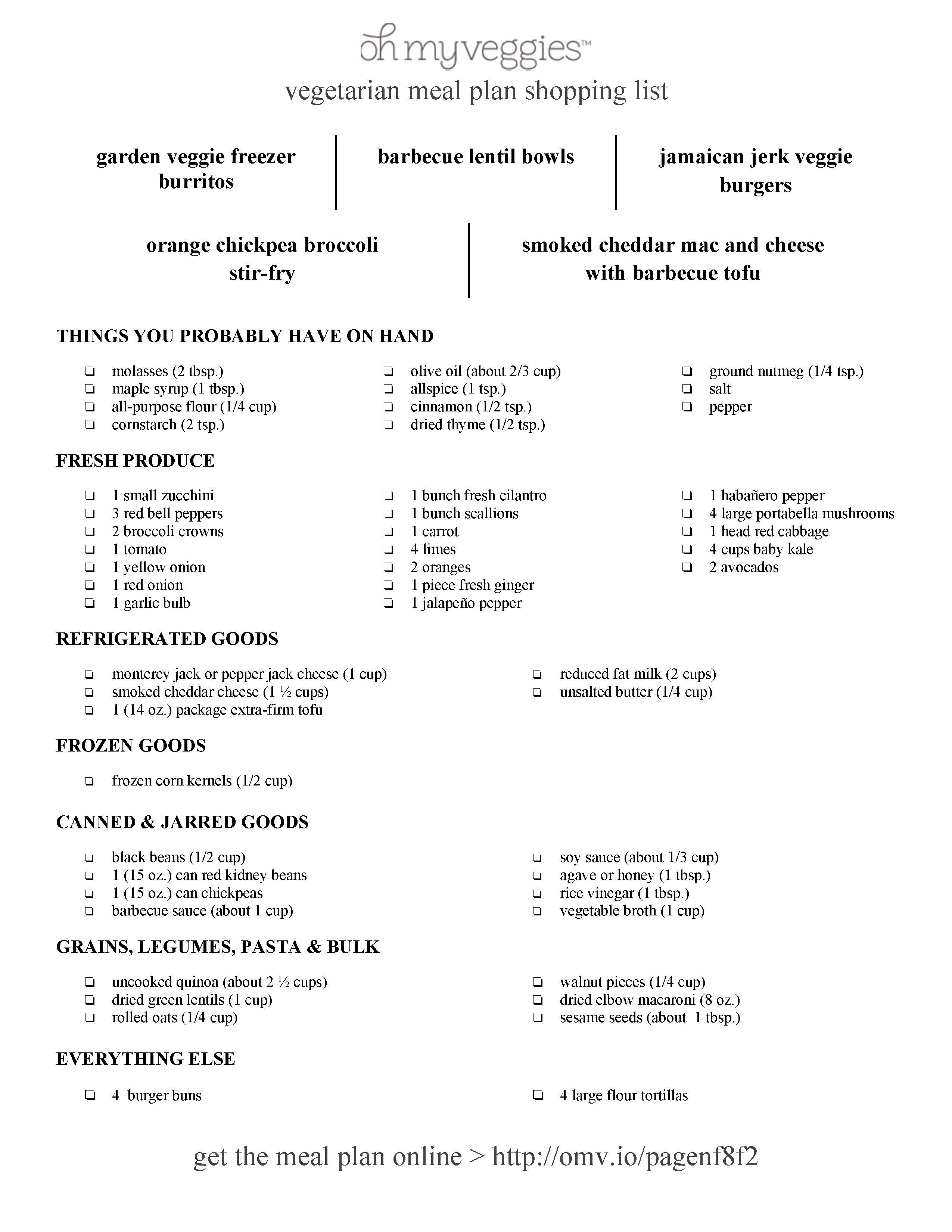 Tips for This Week's Vegetarian Meal Plan
Since Monday's burritos are freezer-friendly, you may want to double or triple the recipe so you can stock you freezer for future lunches or dinners.
Wednesday's burgers call for a number of spices. If you don't normally stock most of them, feel free to substitute about a tablespoon of a Jamaican jerk seasoning blend.
Save time on Wednesday's burgers by forming the burger mix and making the slaw in advance. Then all you need to do the day of serving is shape and grill the patties.
Wednesday's burger recipe is the only one that calls for grapeseed oil, so we left it off the list. Use whatever oil you've got on hand.
The two oranges on the list are for juicing and zesting for Thursday's stir-fry. You'll need ⅓ cup of juice, so make sure to buy juicy ones.
Click here for a printable version of this week's vegetarian plan and shopping list.
Find more dinner ideas from our Meatless Meal Plan archives.