Our vegetarian meal plans are 5-day menus that serve a family of 4 — or less if you don't mind leftovers! This week's plan is gluten-free too! Click on each of the meal links below to get printable recipes, then print the meal plan and shopping list at the bottom of this post.
Here's this week's vegetarian & gluten-free meal plan:
Monday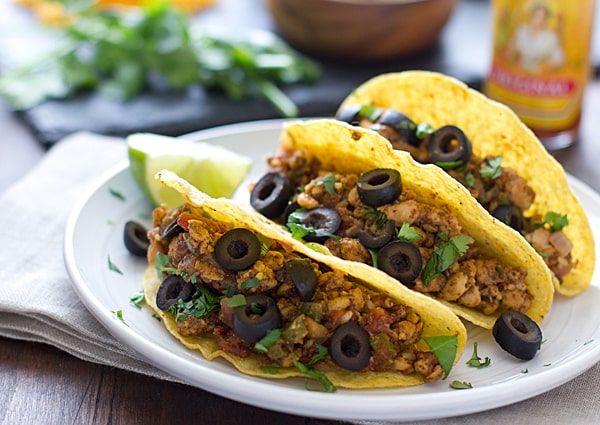 Tempeh Tacos // Spicy crumbled tempeh makes for a hearty and delicious stand-in for meat in these easy vegan tacos.
Tuesday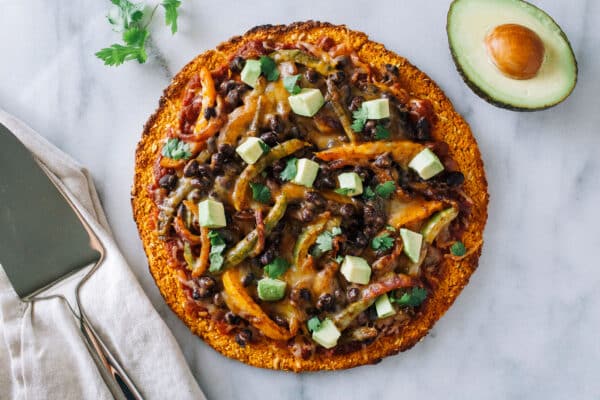 Mexican-Style Pizza with Sweet Potato Crust // Mexican-inspired toppings are piled on a crust made from sweet potatoes and oats to make this mouthwatering gluten-free pizza.
Wednesday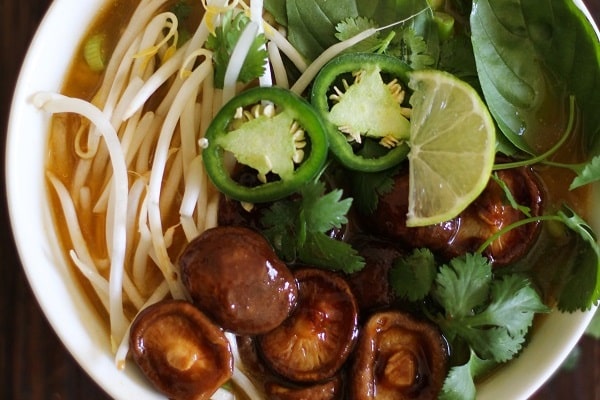 30 Minute Vegetarian Pho // This easy vegetarian spin on Vietnamese pho is perfect for those chilly days of early spring.
Thursday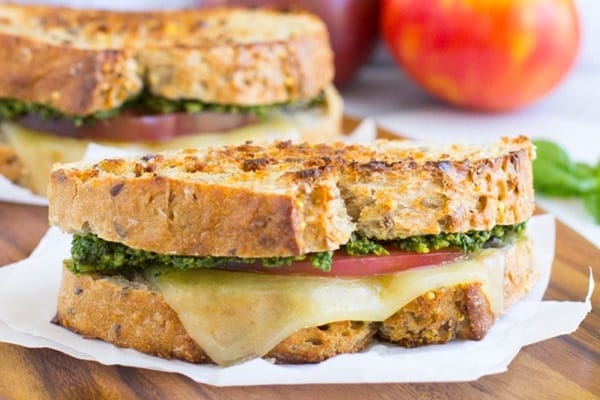 Spinach Basil Pesto & Tomato Grilled Cheese // Garlicky spinach pesto and tomato slices make for an extra flavorful and dinner-worthy grilled cheese sandwich.
Friday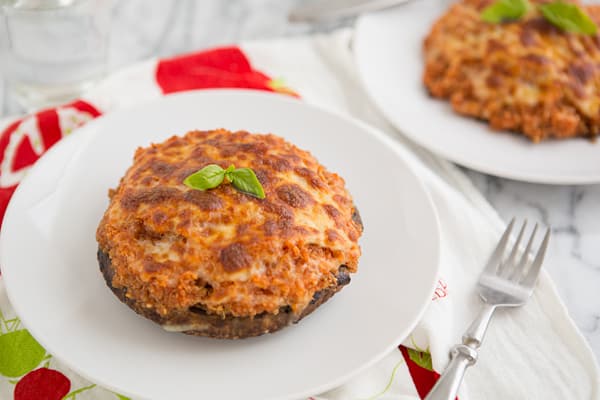 Pizza Quiona Stuffed Portabella Mushrooms // All the flavors of a cheese pizza are stuffed into portabella mushroom caps to make this easy Friday meal.
Printable Meal Plan & Shopping List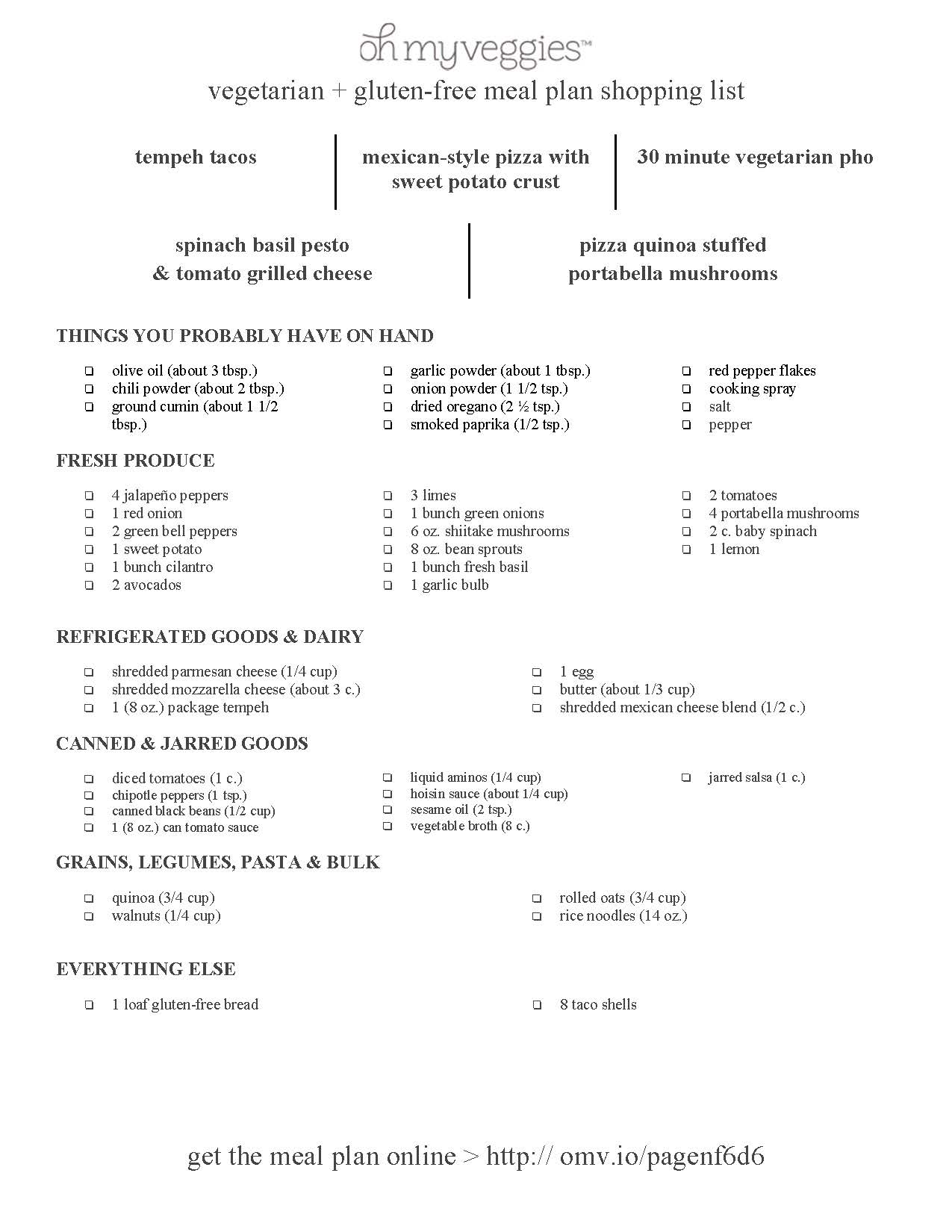 Tips for This Week's Vegetarian & Gluten-Free Meal Plan
To keep this plan gluten-free, make sure you buy certified gluten-free oats for Tuesday's pizza.
Thursday's sandwiches call for sliced mozzarella, but since you're already buying it shredded for Friday's stuffed portabellas, you can use that instead.
You'll probably have leftover ginger after making Wednesday's pho. Check out our post on 4 ways to use leftover ginger for ideas on how to use it up.
Monday's tacos and Wednesday's pho both include a number of toppings that are already on the list because they're included in some of the other recipes. Take a look at the recipes though to see if there are any other toppings that you'd like to add.
Click here for a printable version of this week's vegetarian & gluten-free plan and shopping list.
Find more dinner ideas from our Meatless Meal Plan