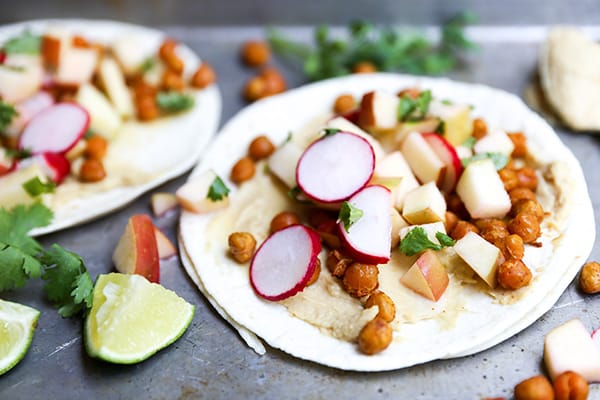 Our vegan meal plans are 5-day menus that serve a family of 4 — or less if you don't mind leftovers! Click on each of the meal links below to get printable recipes, then print the meal plan and shopping list at the bottom of this post.
Here's this week's vegan meal plan:
Monday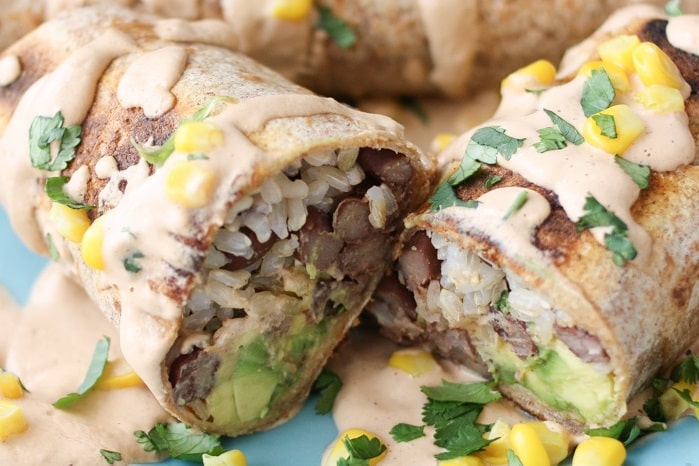 Grilled Burritos with Black Beans, Rice, Avocado & Salsa Crema // These easy burritos come together in minutes, but are packed with flavor thanks to a luscious dairy-free salasa creama.
Tuesday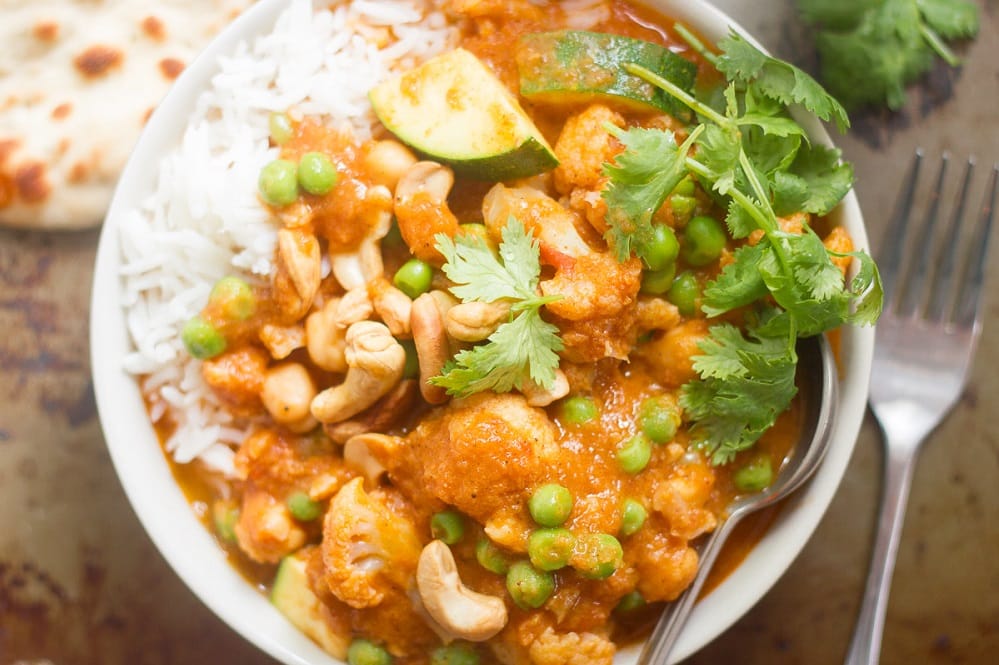 Vegan Vegetable Korma // This Indian-inspried vegetable korma is made with veggies and chickpeas simmered in a creamy spiced coconut milk base.
Wednesday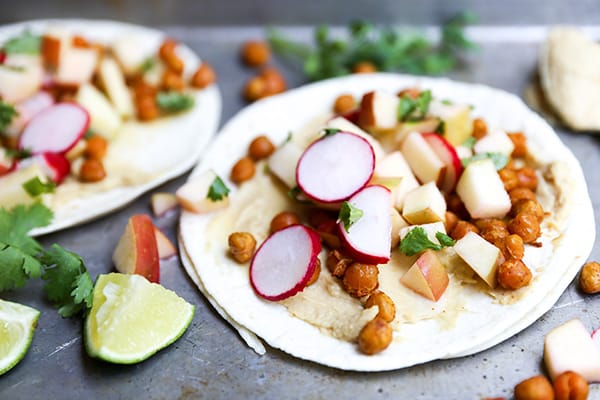 Spiced Chickpea Tacos with Apple Radish Slaw // Juicy apples and radishes make the perfect flavorful seasonal slaw for these easy chickpea tacos.
Thursday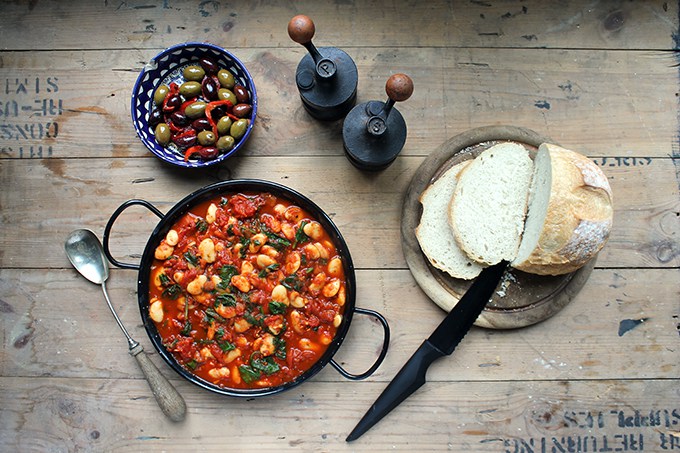 Spanish Beans with Tomatoes // This cozy stew served with some crusty bread is perfect for those chilly fall evenings.
Friday
Sweet and Sour Tempeh // This takeout remake featuring tempeh and pineapple chunks is a delicious way to wrap up the week.
Printable Meal Plan & Shopping List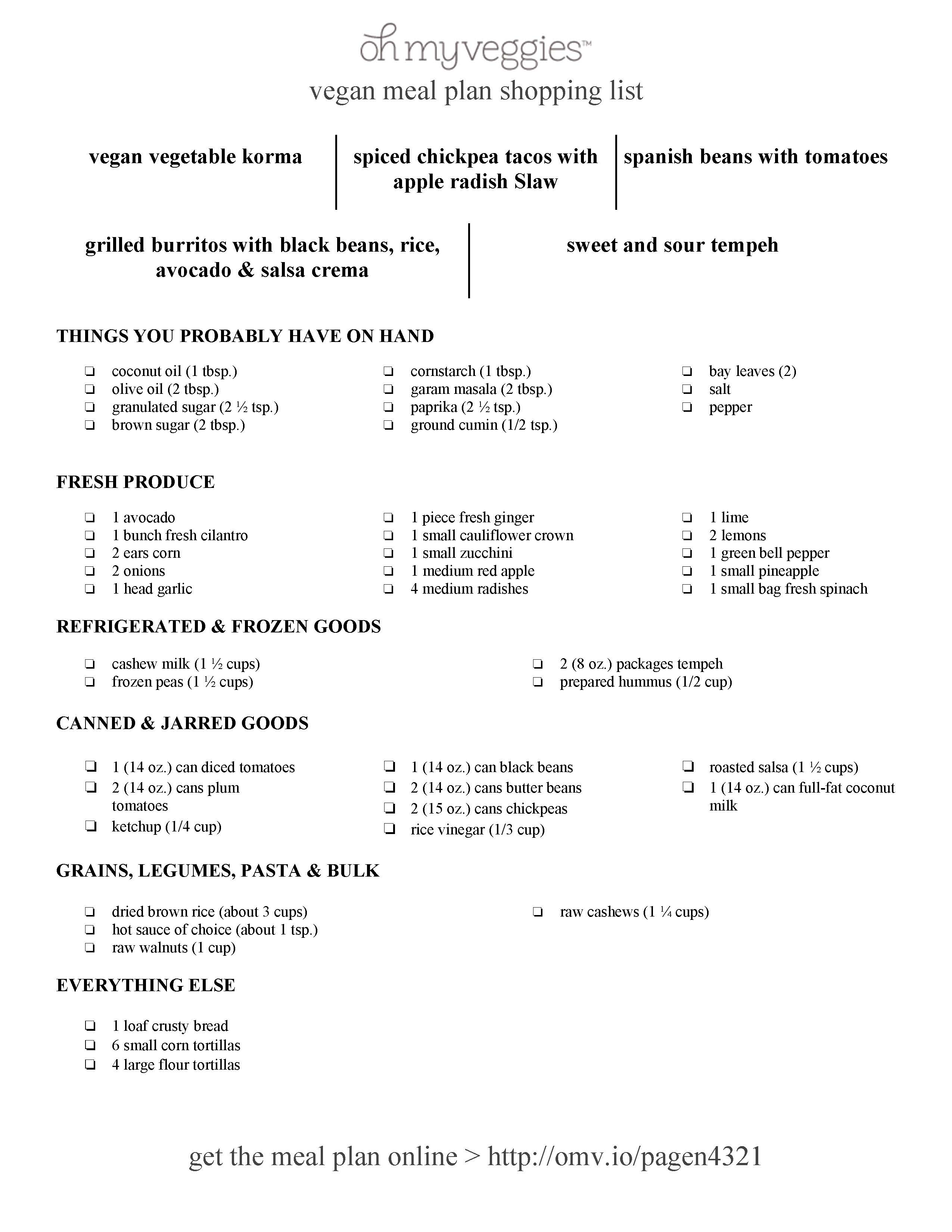 Tips for This Week's Vegan Meal Plan
You'll need to double Monday's burrito recipe to serve 4.
The recipes on this week's meal plan call for three different types of rice, but you can use brown rice for all of them, so we just put that on the list. If you'd like to follow the recipes exactly, add white and basmati rice to the list.
Tuesday's korma recipe will work with most varieties of hot sauce (or none at all). Sambal oelek or sriracha are both great choices.
Tuesday's korma recipe calls for roasted cashews, but since you'll already be buying them raw for Monday's burritos, you can simply roast them yourself.
Click here for a printable version of this week's vegan plan and shopping list.
Find more dinner ideas from our Meatless Meal Plan archives.