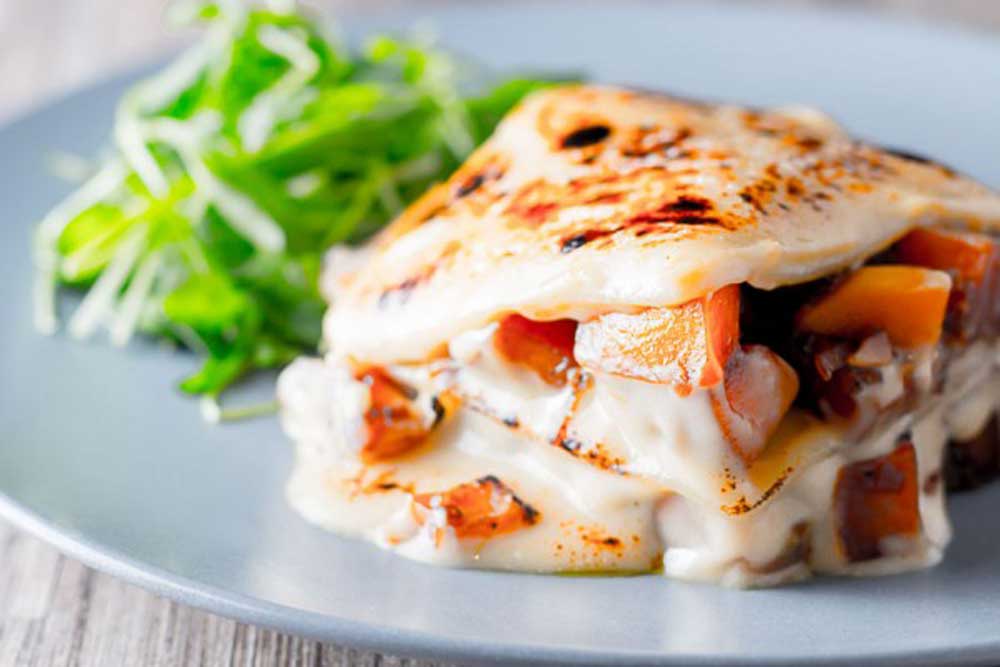 Because just one recipe is never enough, feast your eyes on 21 crave-worthy lasagna recipes that are sure to win hearts around the dinner table. These recipes take a classic comfort food and transform it in so many different ways. From the oven to the instant pot and everything in between, there are so many ways to make pasta (or in some cases no pasta!), cheese, and vegetables into a memorable dish. Whether it's slow-cooked or quick and easy you're guaranteed to find a new lasagna recipe to try.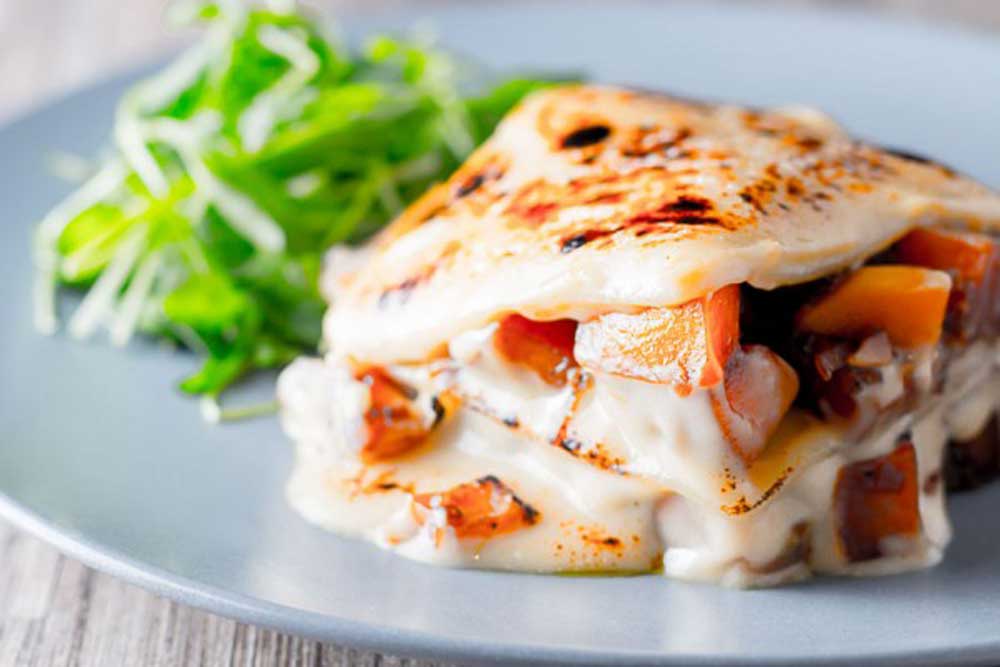 Balsamic Pumpkin Lasagna // Craving a cozy dinner for fall? This pasta dinner from Krumpli has a creamy cheese sauce and fresh sage. Plus, it doesn't leave you with days of leftovers as it's perfectly portioned to serve two.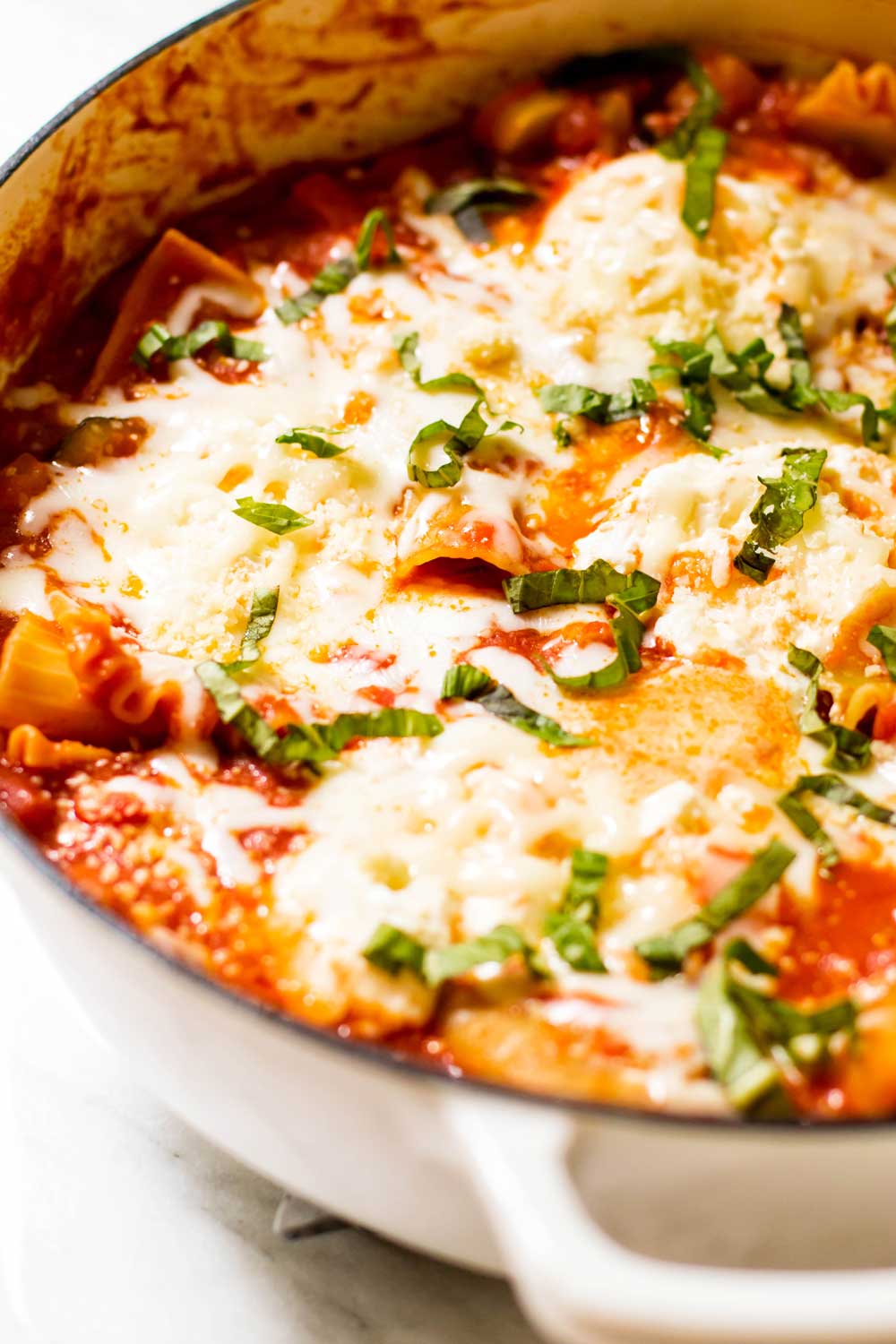 Summer Vegetable One-Pot Lasagna // This recipe from Julie's Eats and Treats has all the best parts — tender pasta, fresh vegetables, and plenty of cheese — but it's all cooked in one pot on the stove top. Hello, easy clean-up.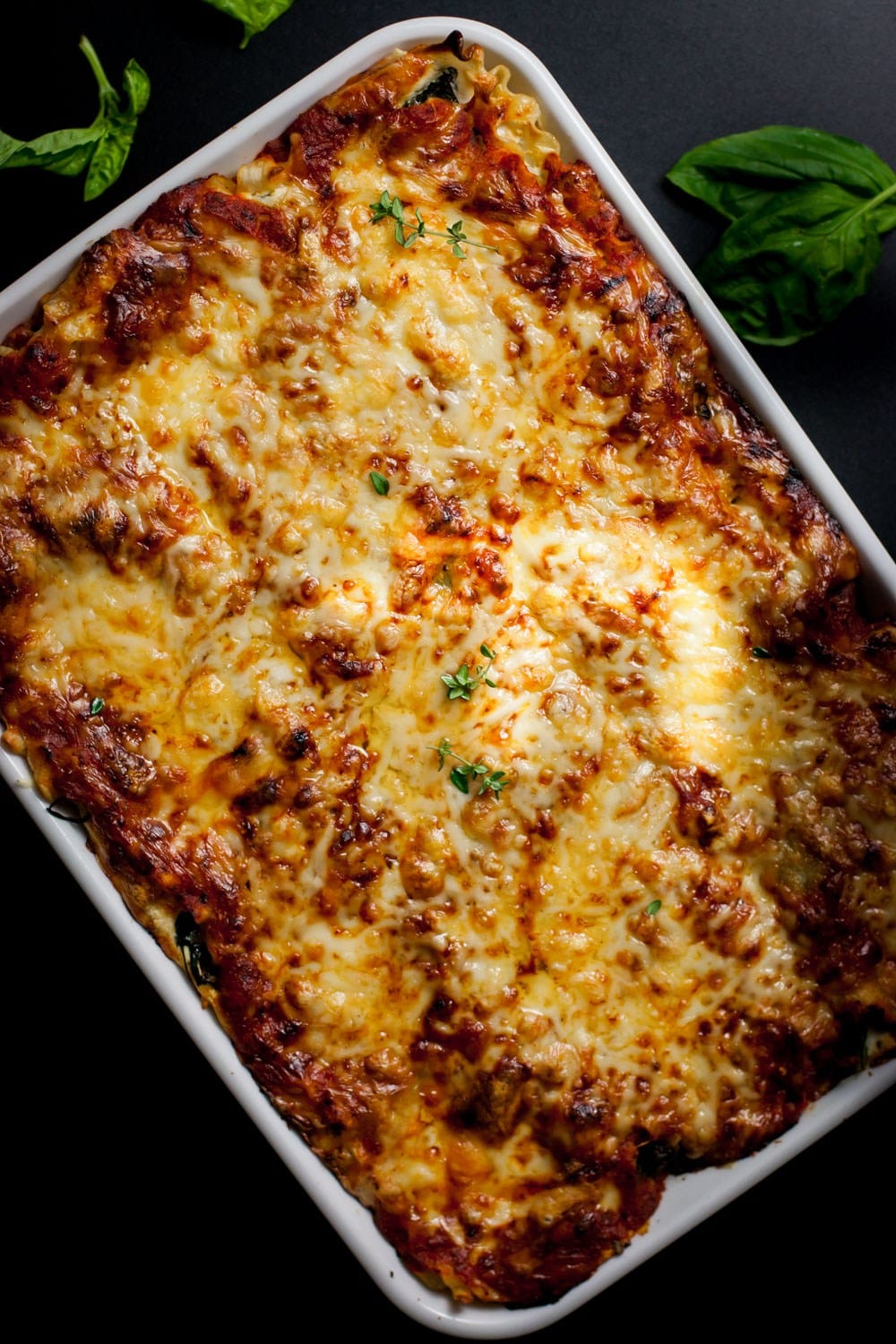 Vegetarian Lasagna // At first glance, this recipe from My California Roots looks pretty standard, but it hides a cheesy twist. Gruyere and Raclette cheese take it to a new and unexpected level.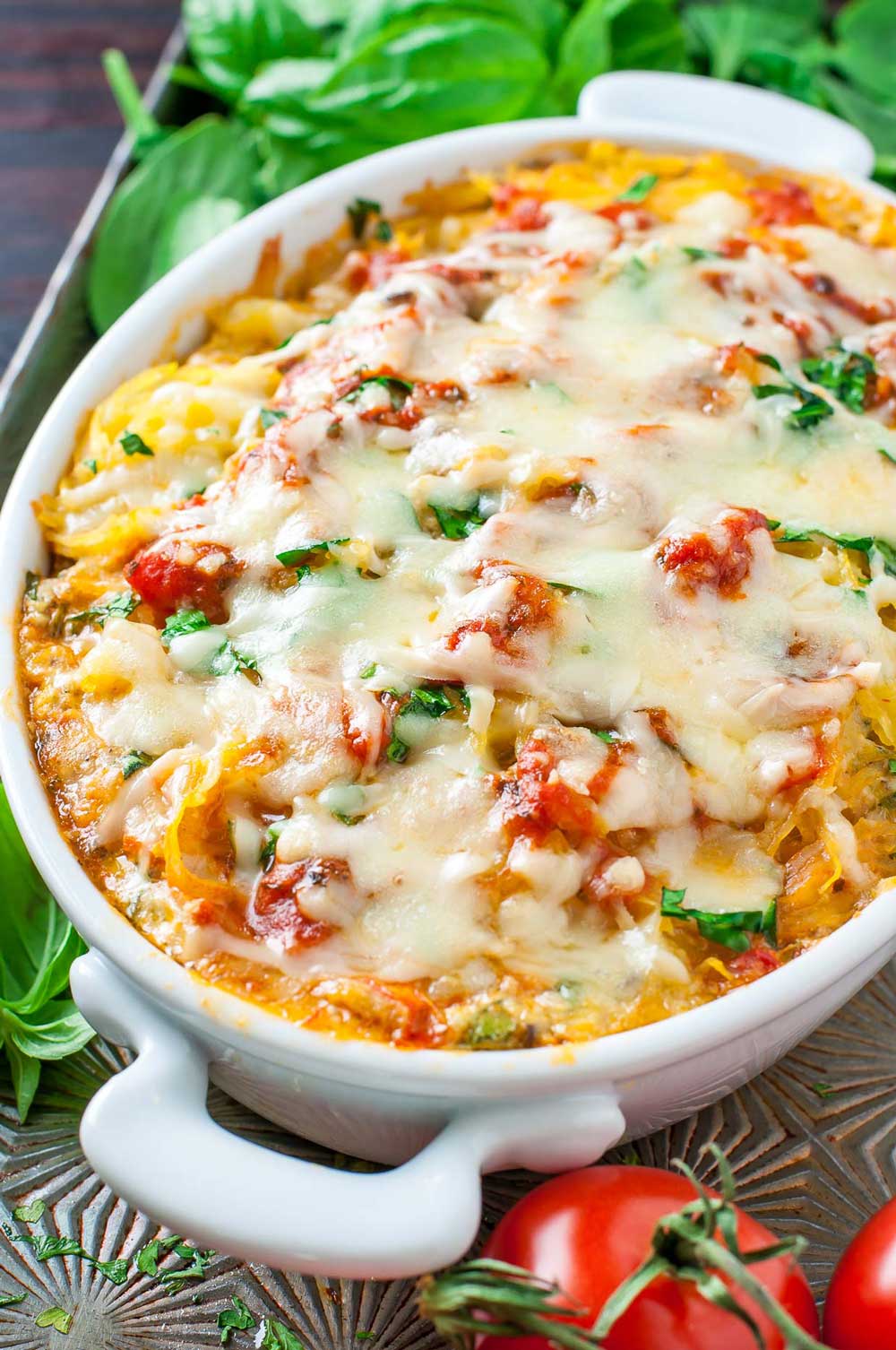 Spaghetti Squash Lasagna //Spaghetti squash takes the place of pasta in this cozy bake from Peas and Crayons. Bake it right in the squash for a fun presentation!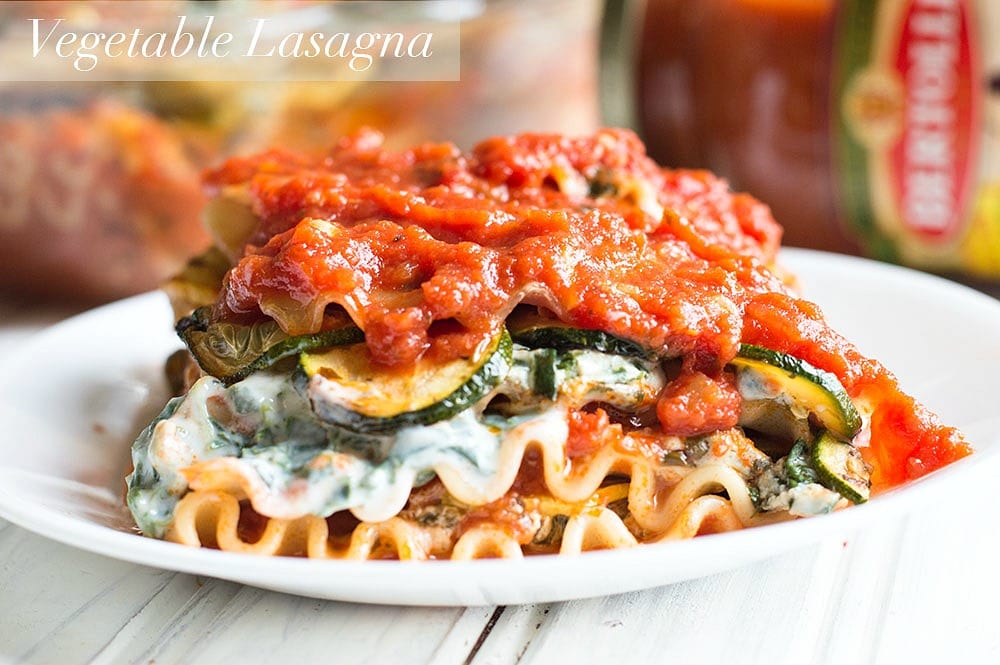 Homemade Vegetarian Lasagna // This family-sized bake from Healing Tomato won't weigh you down thanks to lots of fresh veggies and silken tofu.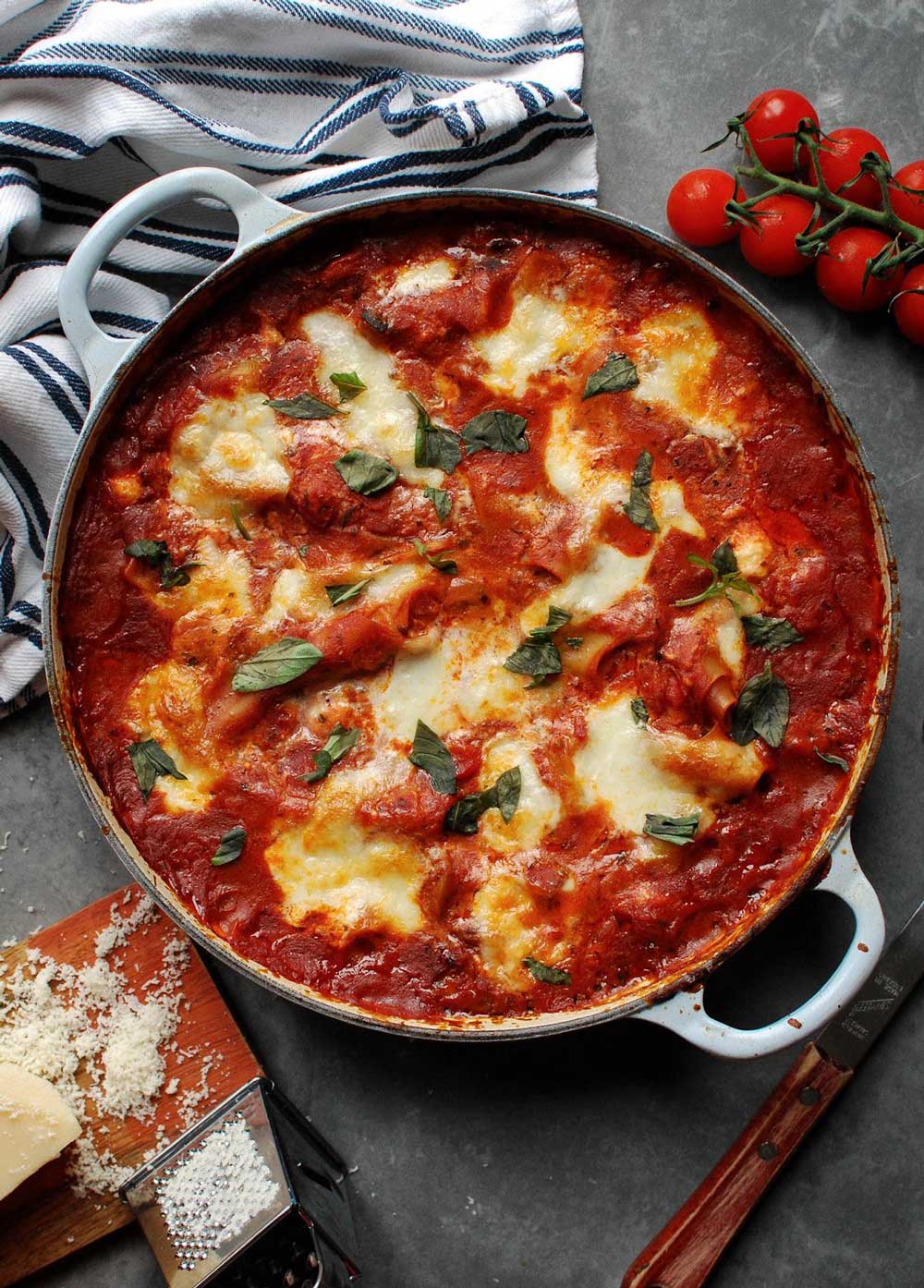 Stove Top Vegetarian Lasagna // A comforting dinner doesn't have to be high-maintenance. This stove top version from Katie Cakes is so easy you can make it during the week.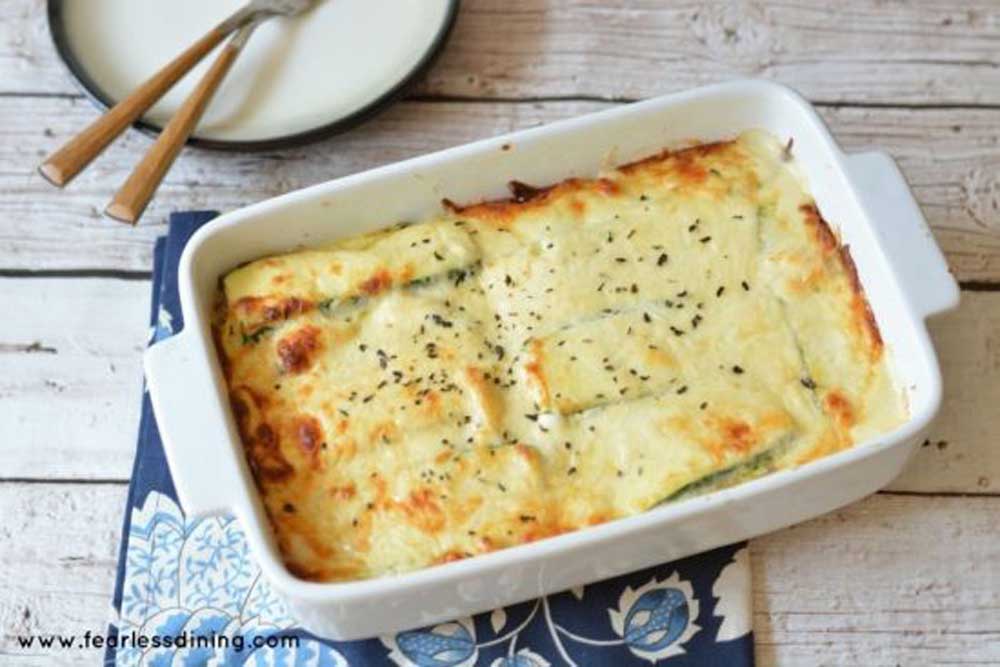 Cheesy Zucchini Ribbon Lasagna Alfredo // Know a zucchini hater? Try layering it in a dish and baking it in a creamy ricotta Alfredo sauce. This recipe from Fearless Dining is sure to win over those picky eaters.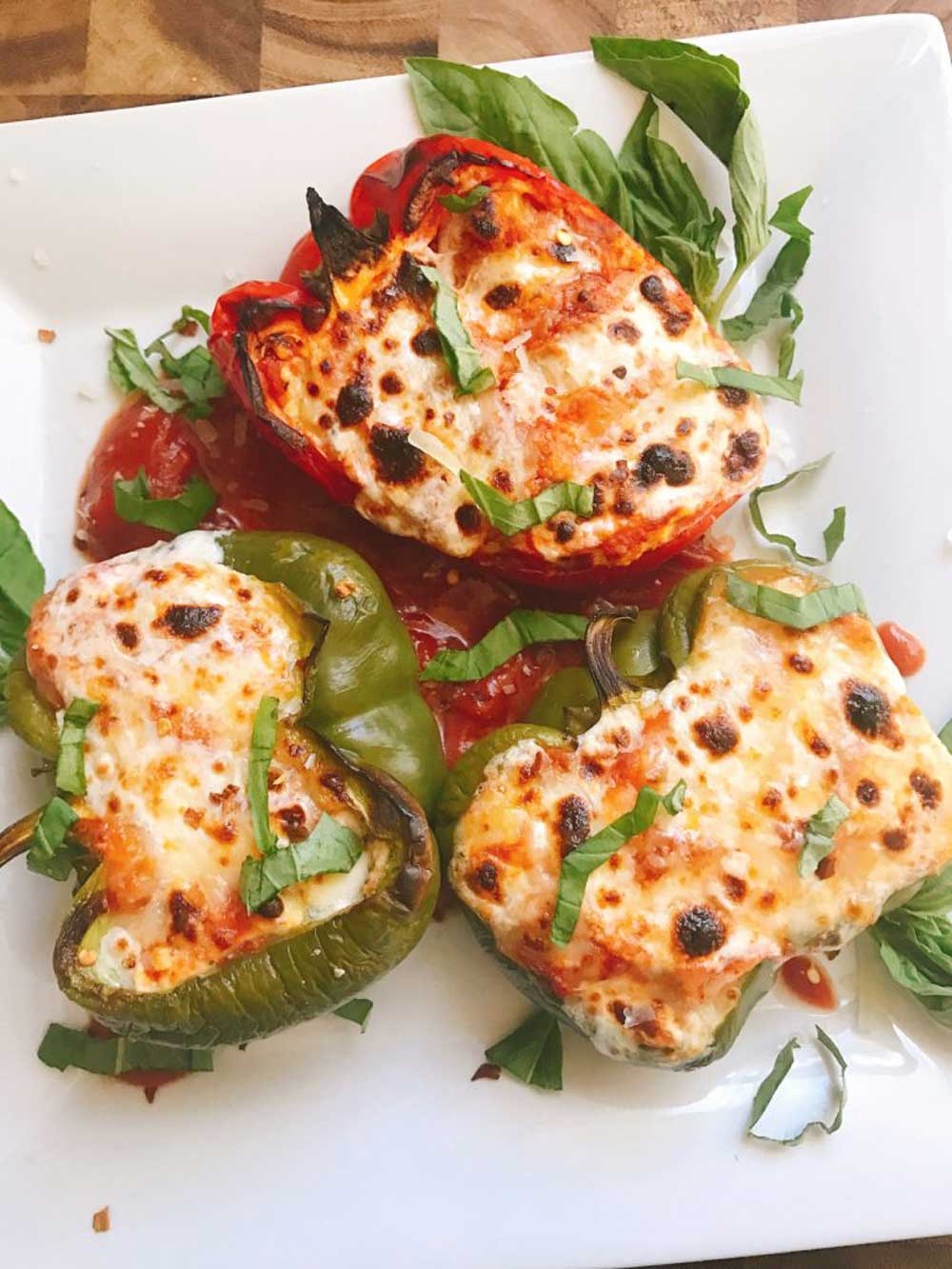 Lasagna Stuffed Peppers // Stuffed peppers meet gluten-free lasagna! Three Olives Branch shows you how to make this comfort-food mash-up.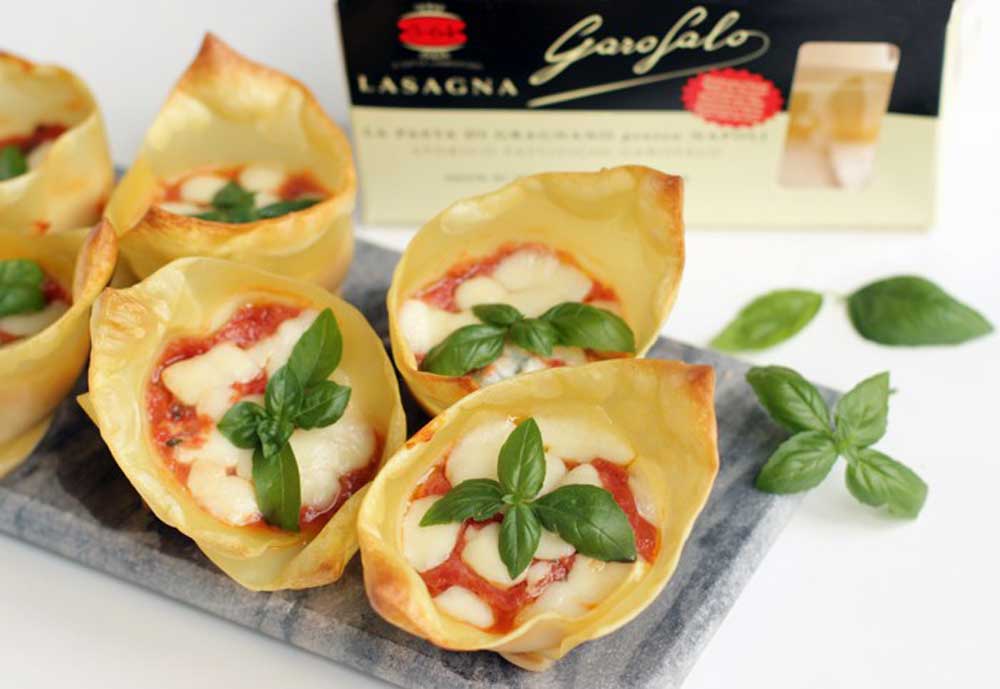 Easy Lasagna Cups // These cute bites from The Petite Cook are a great mini comfort food appetizer for game-day or other get-togethers.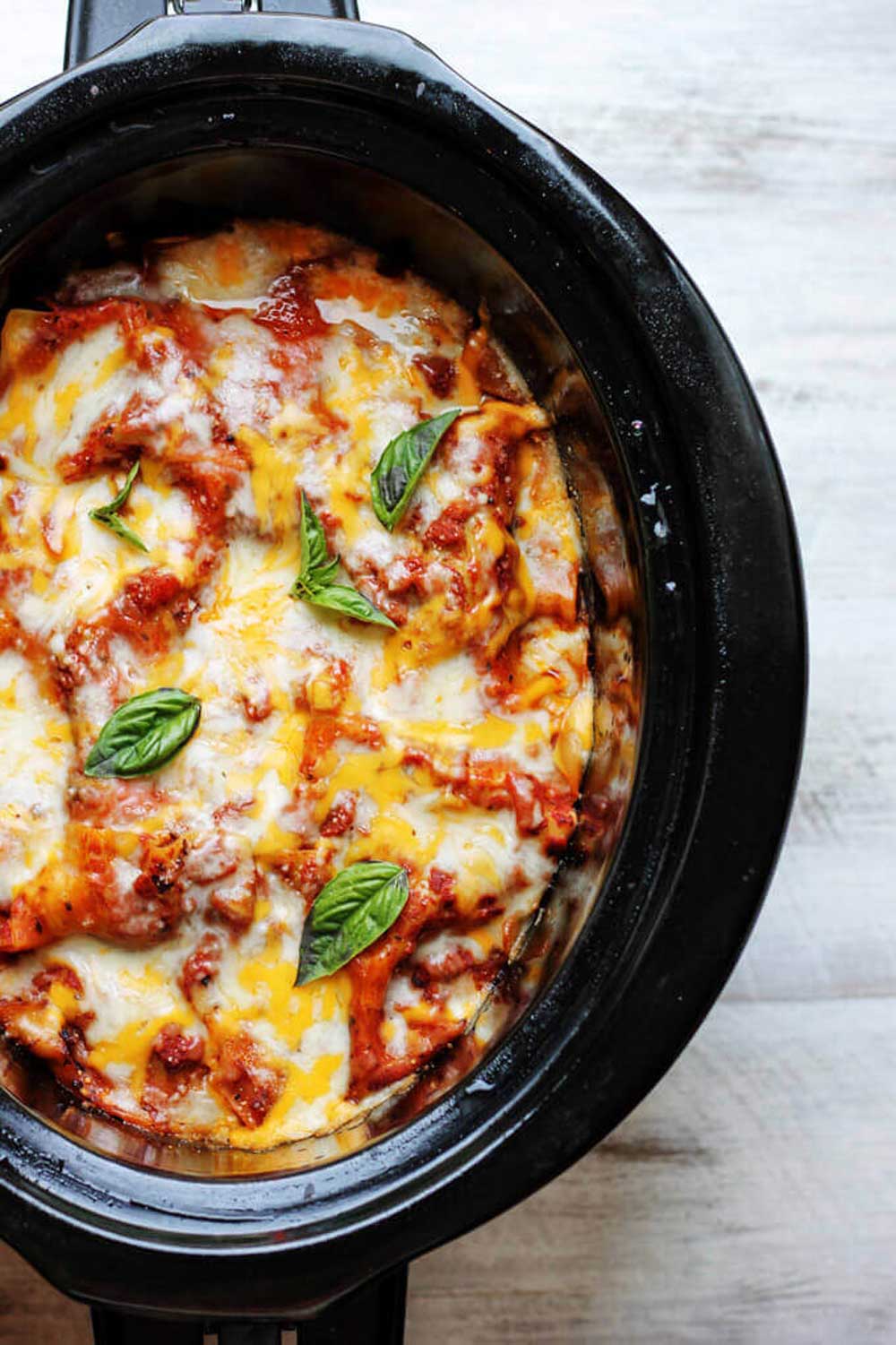 Slow Cooker Eggplant Lasagna // Put your slow cooker to work and try this recipe from Innocent Delight. It's perfect for those days that you don't want to heat up the kitchen.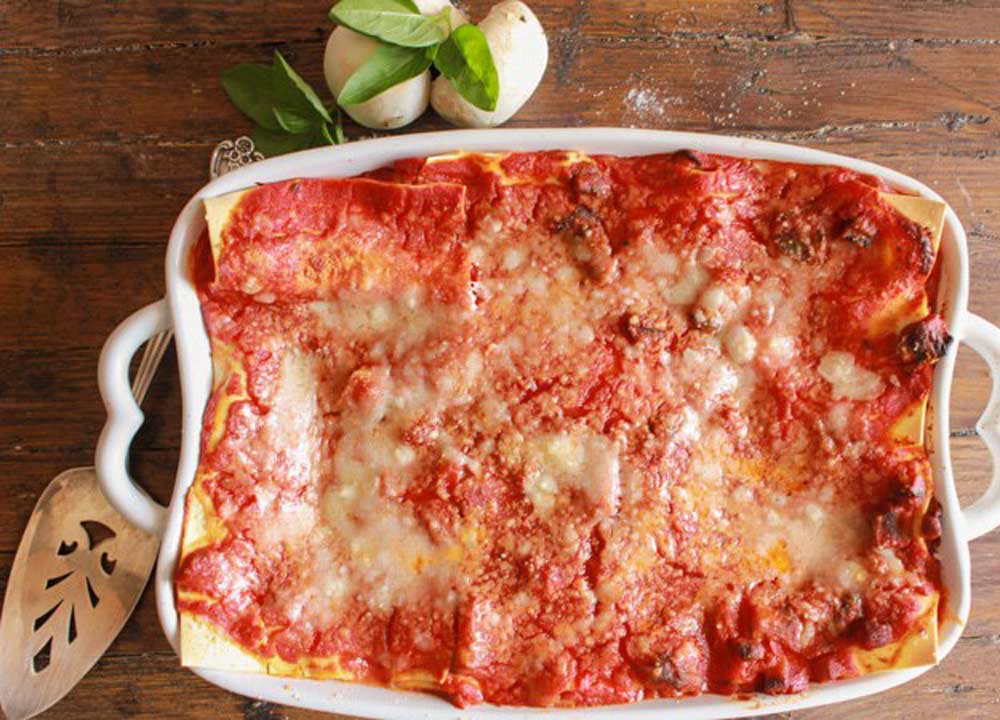 Creamy Mushroom Lasagna // If you are feeding a crowd you can't go wrong with this recipe from An Italian In My Kitchen. Layers of tomato sauce, creamy white sauce, earthy mushrooms, and tender pasta are sure to wow your guests.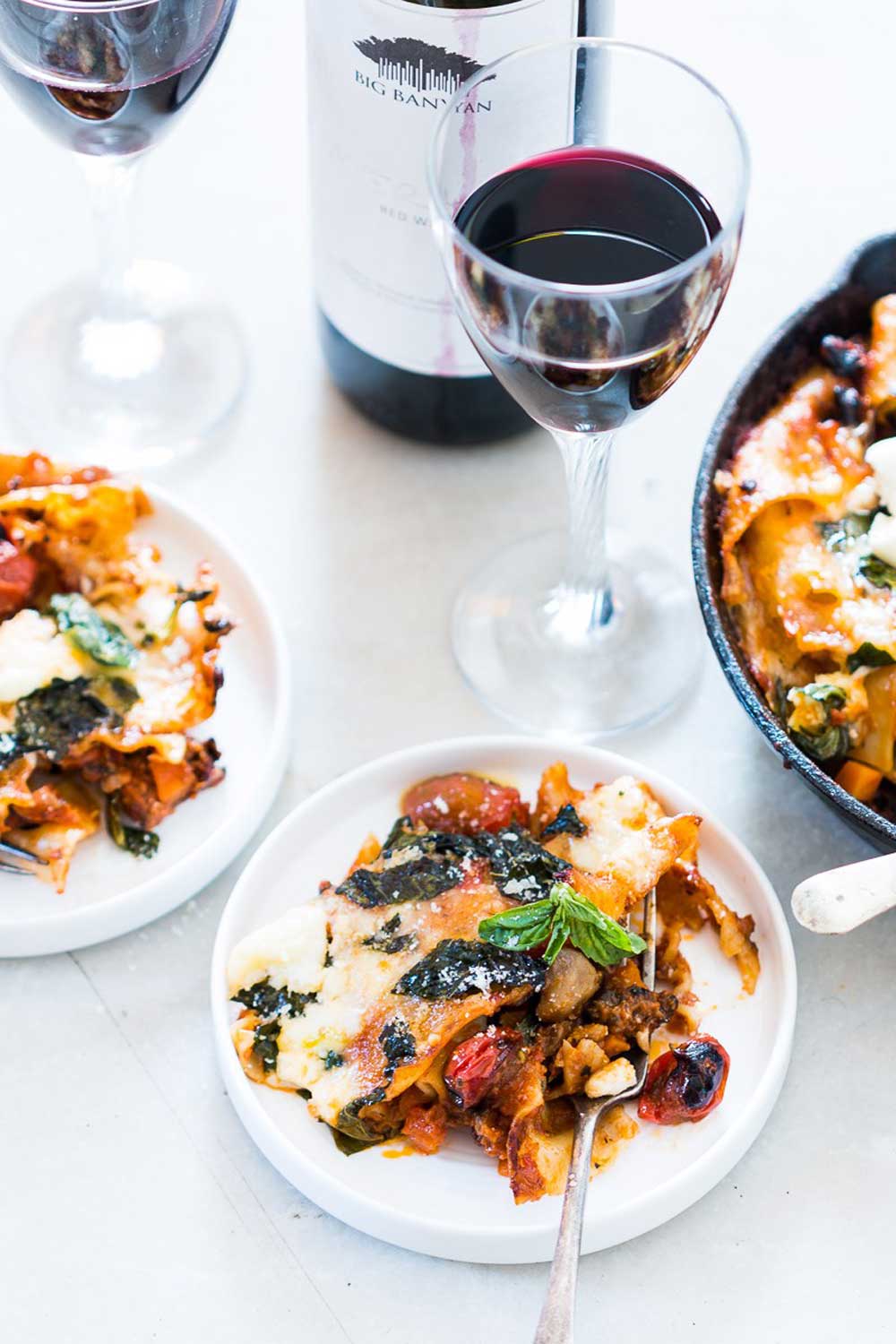 30-Minute Vegetarian Lasagna Skillet // If you're craving pasta, but short on time My Food Story shows you how to make a 30-minute bake that's so easy it'll be a staple on your weekly must-make dinner list.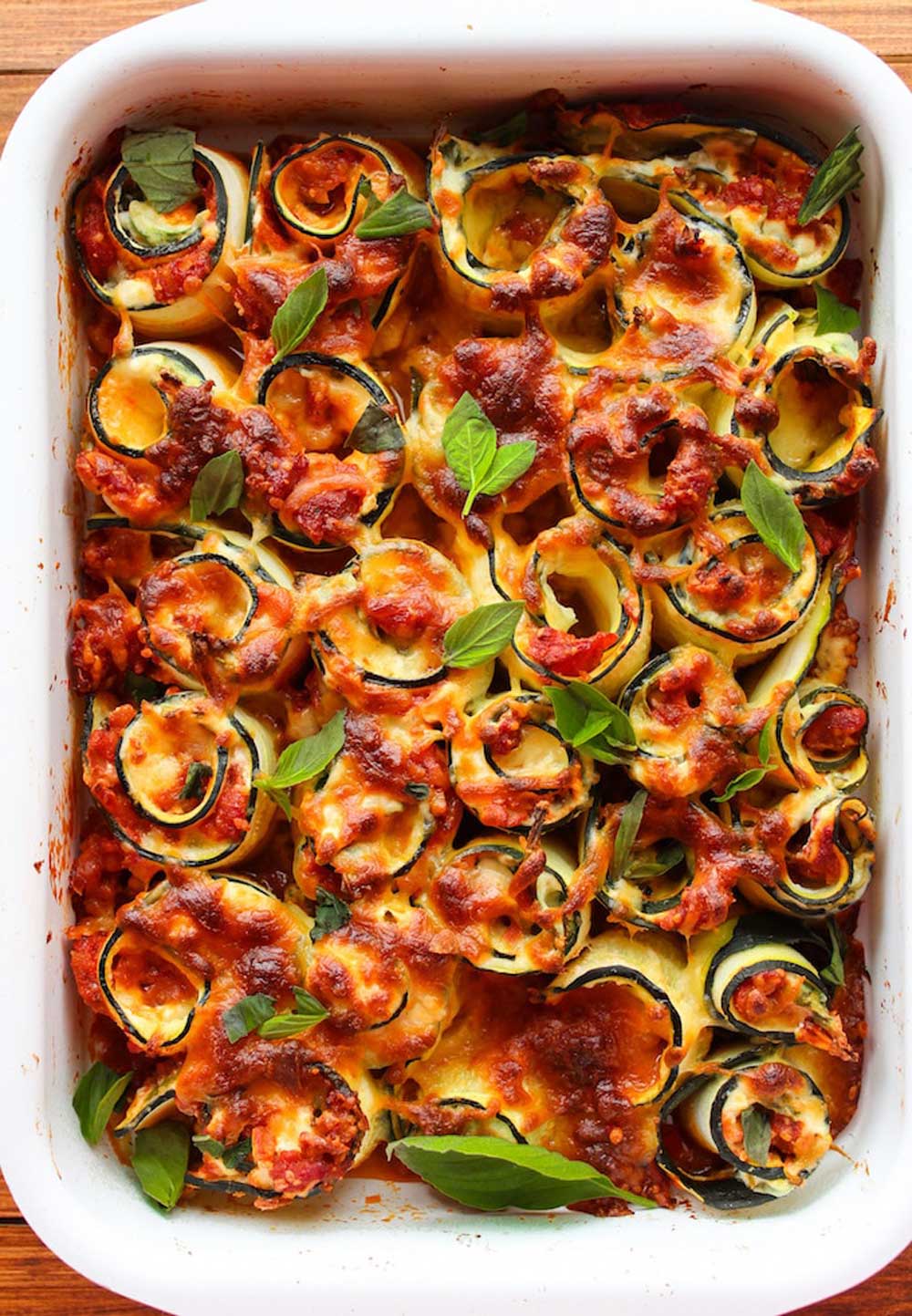 Zucchini Lasagna Spirals // Delicious and beautiful is the best way to describe these zucchini spirals. Thin-sliced zucchini replaces pasta in this low-carb dinner from A Saucy Kitchen.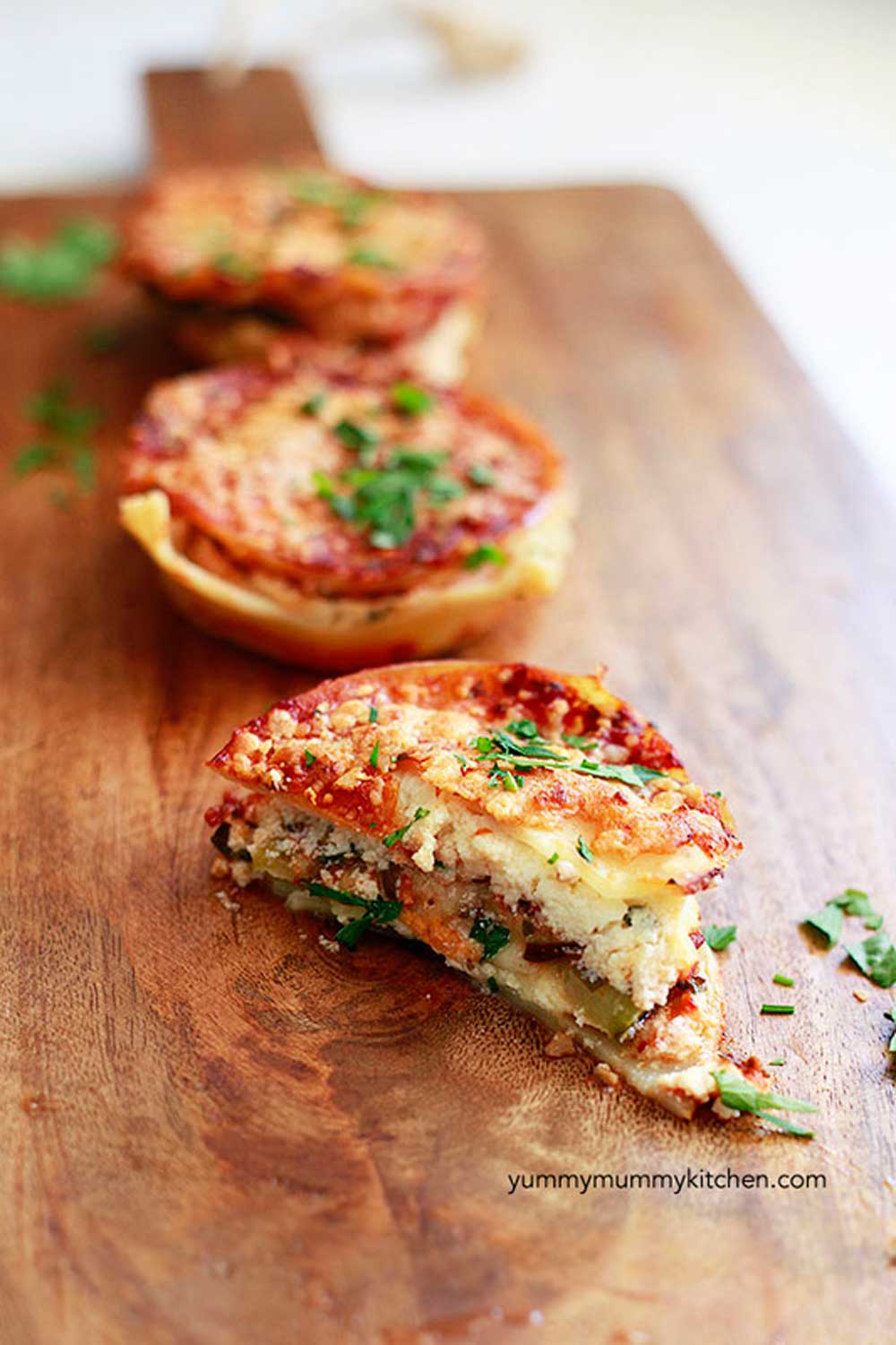 Veggie Lasagna Cupcakes // These kid-friendly savory cupcakes from Yummy Mummy Kitchen are a fun twist on a classic dish.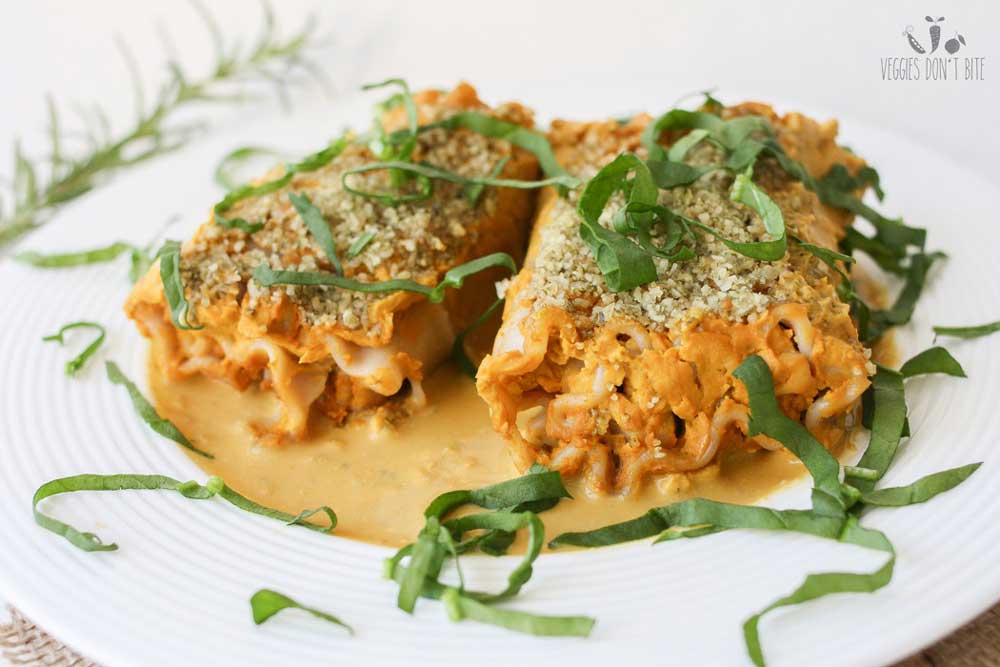 Creamy Butternut Squash Lasagna Roll-Ups // Butternut squash, cashew walnut ricotta, and pumpkin seed Parmesan make these roll-ups from Veggies Don't Bite a creative dinner idea. Make the components ahead of time and dinner is a breeze to pull together.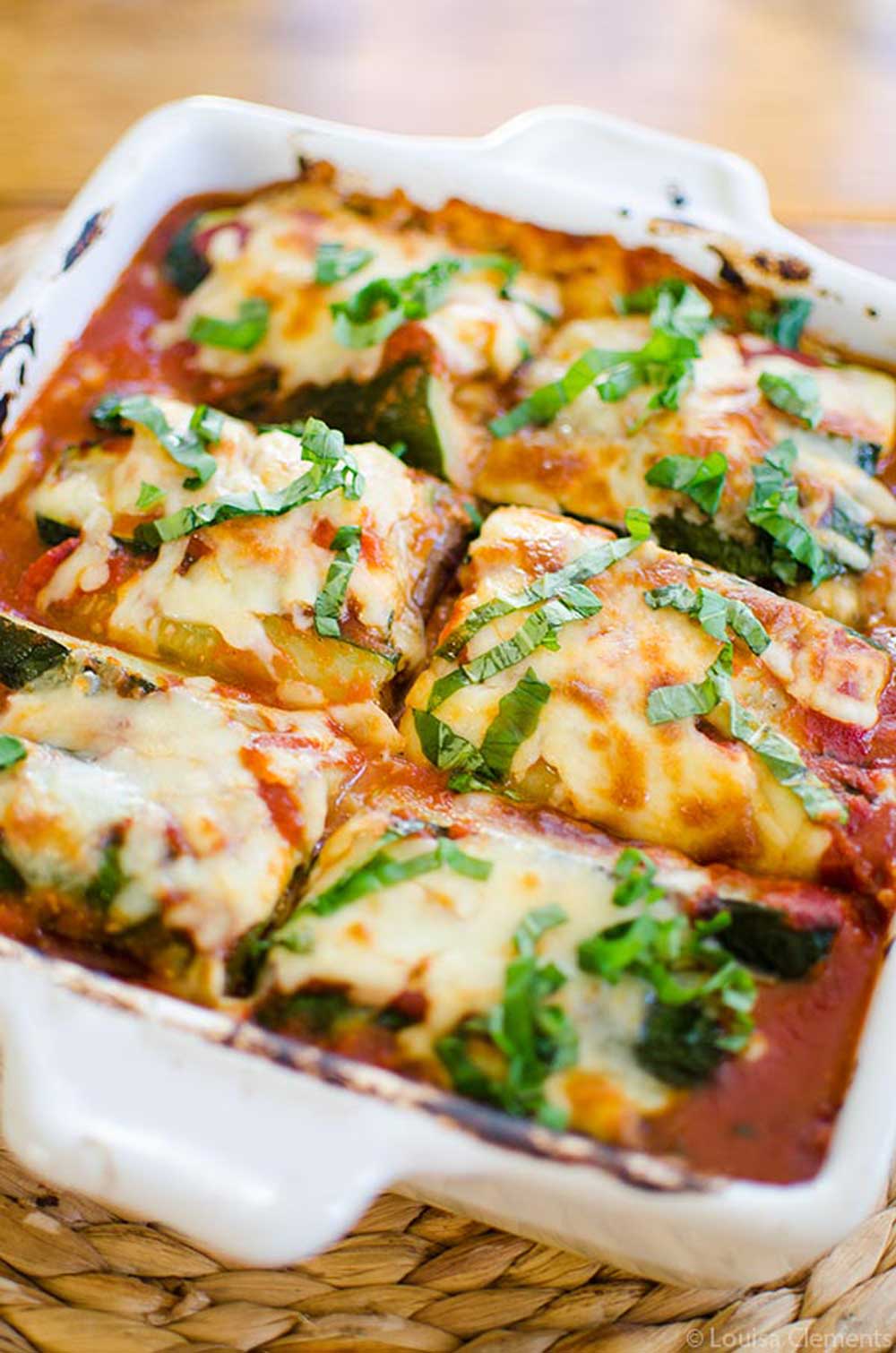 Zucchini and Eggplant Lasagna // Roasted vegetables take the place of pasta in this recipe from Living Lou.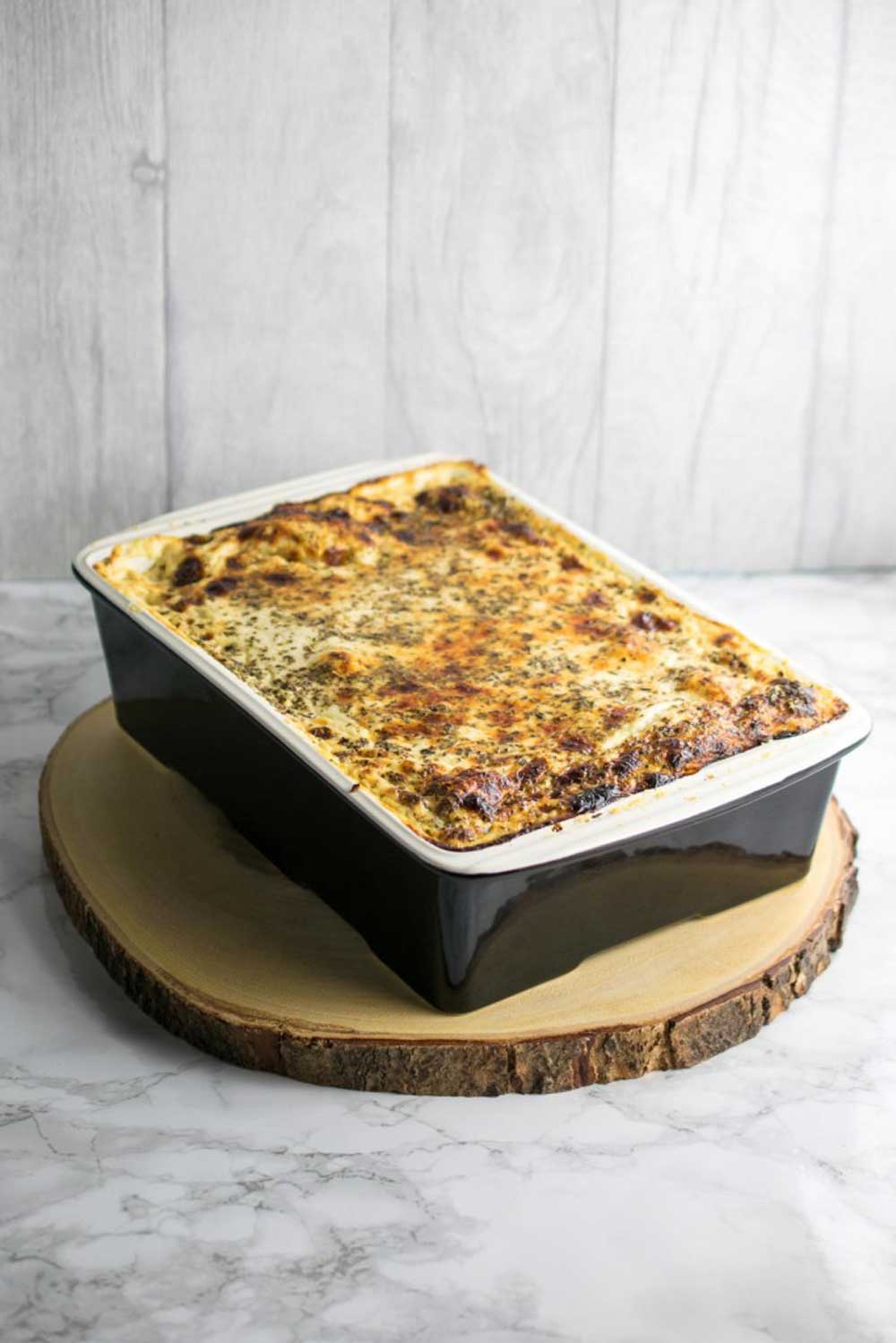 Roasted Squash, Celeriac, and Caramelized Onion Lasagna // Caramelized onions layered with roasted vegetables and pasta make this recipe from Every Nook and Cranny a must-make during the cold winter months.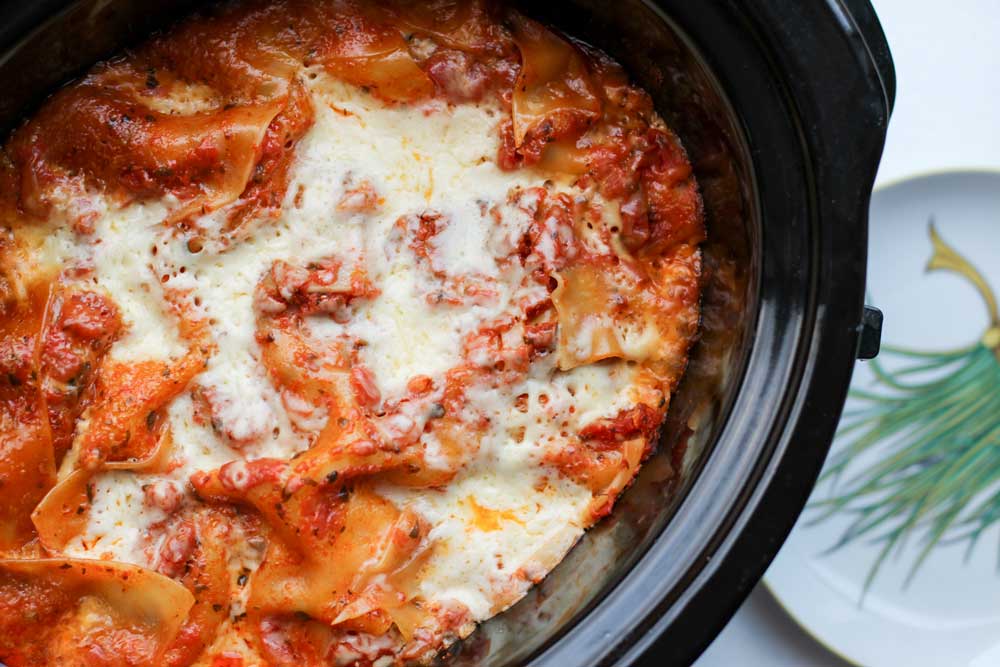 Crock Pot Lasagna // All you need is a crock pot and seven simple ingredients to get this hearty pasta dinner from Lake Shore Lady on the table.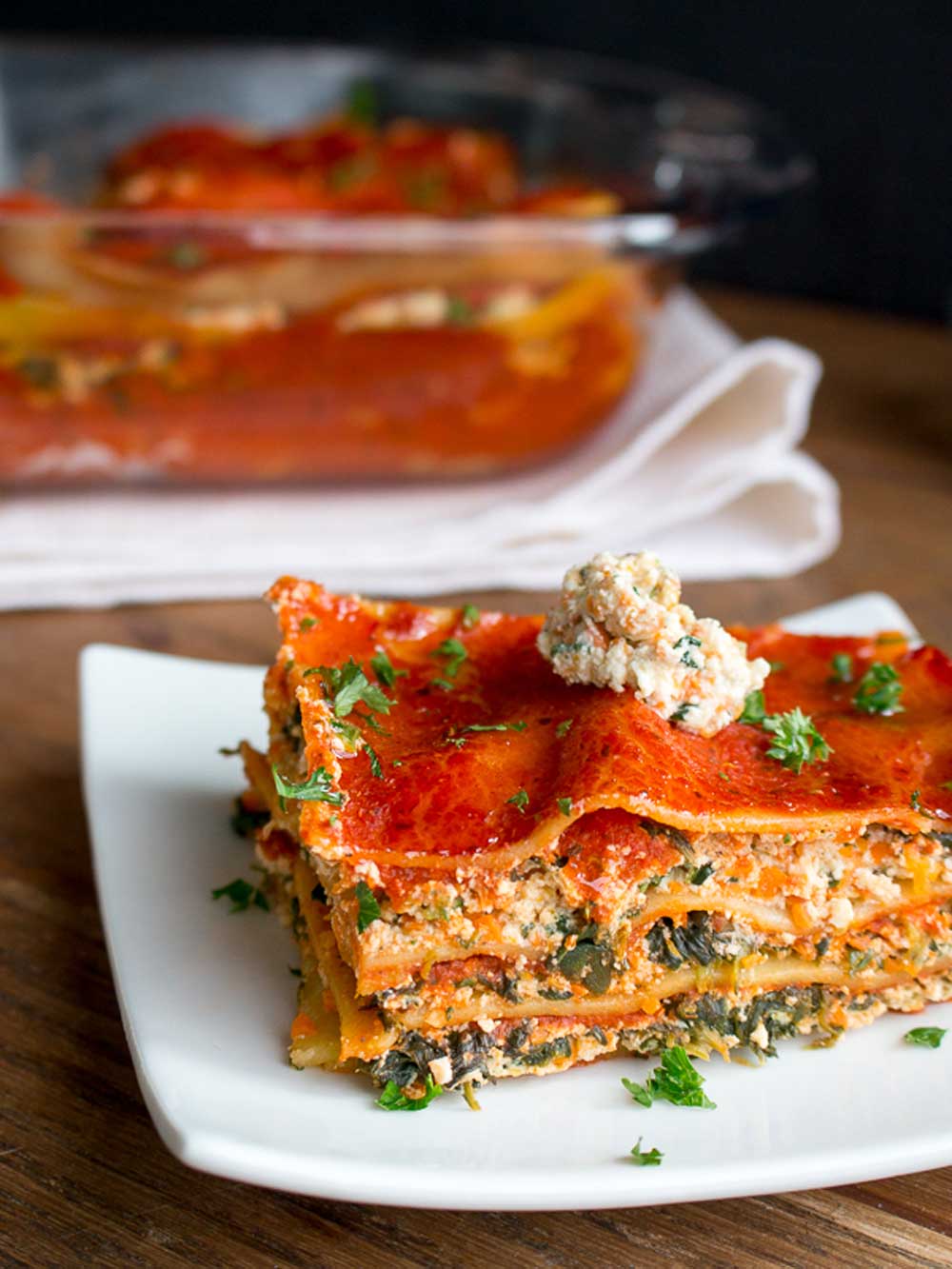 Vegetable Tofu Ricotta Lasagna // Layers of fresh herbs, spring veggies and tofu ricotta make this vegan dish from Healthy World Cuisine a light and low-fuss dinner option.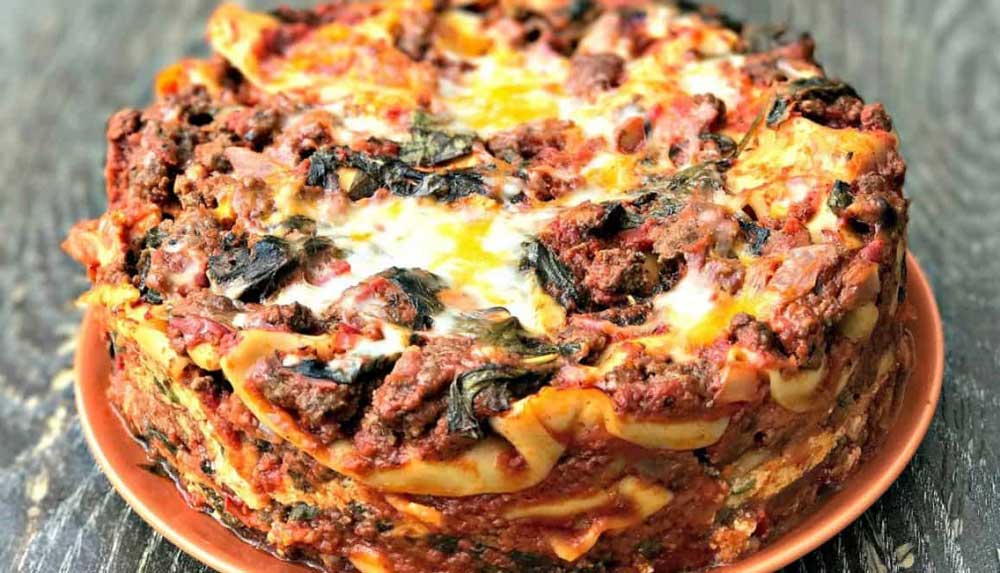 Instant Pot/Pressure Cooker Spinach Lasagna // This recipe from Stay Snatched is a 20-minute dinner wonder thanks to an instant pot/pressure cooker.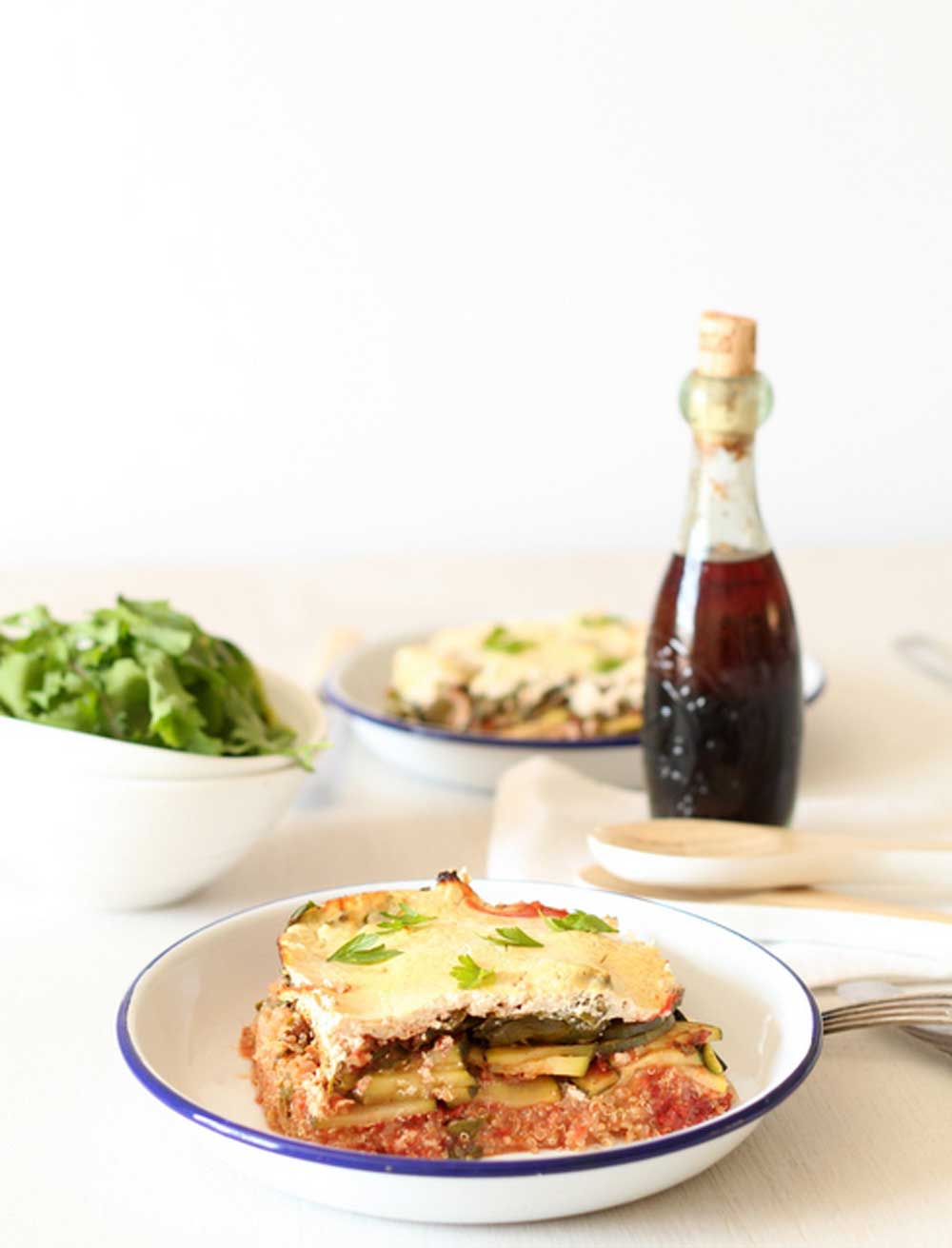 Quinoa Lasagna // Quinoa takes the place of pasta in this gluten-free dinner from Recipes from a Pantry.