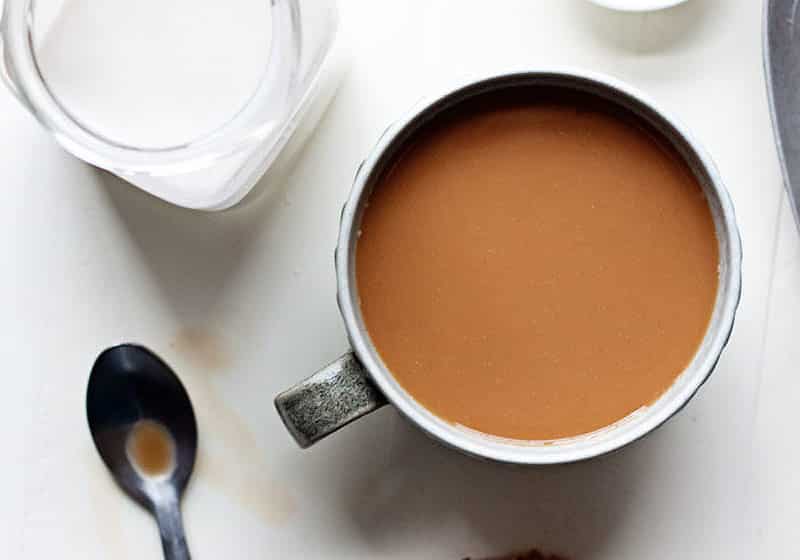 For many, the day simply cannot be started without a cup of coffee (...or two...or three!). For those of us who prefer to use creamers, there are many store-bought options to choose from, but there are few vegan choices (and even fewer that don't have weird ingredients!). So what's a vegan to do? Whip up our own vegan creamer recipes! Here are 15 vegan coffee creamer recipes to try out. We're certain you will find a new favorite in this list!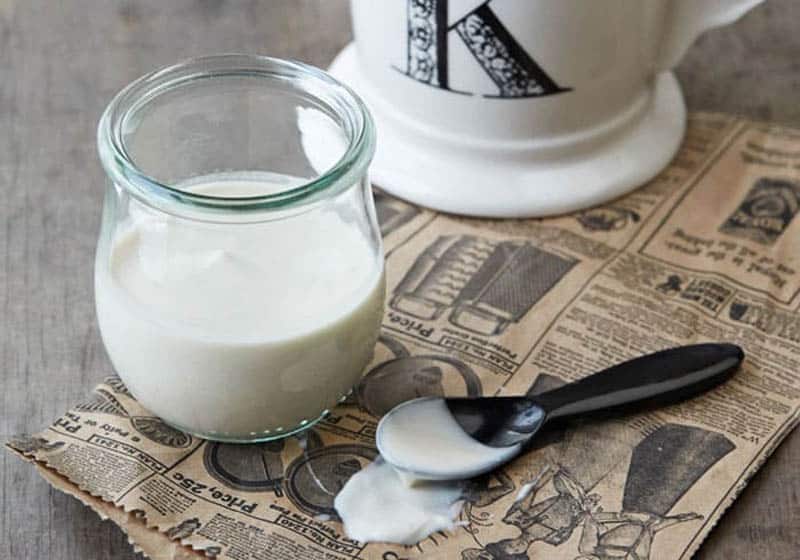 Coconut Oat Vanilla Nut Coffee Creamer  // Oats are the base ingredient in this creamy, thick vegan coffee creamer. It will have you reaching for just one more cup each morning! From Healthy Slow Cooking.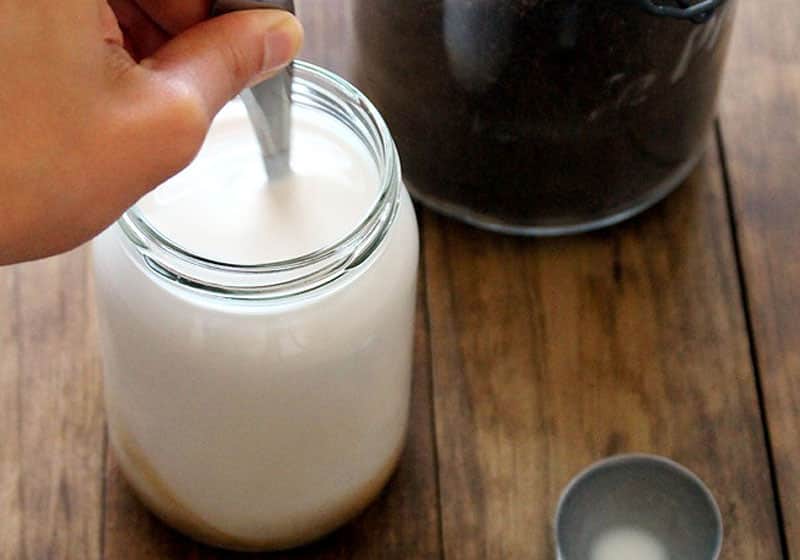 Salted Caramel Coffee Creamer // Salted caramel is a tasty topping for many desserts and now you can enjoy this delicious combo in your coffee. From The Wheatless Kitchen.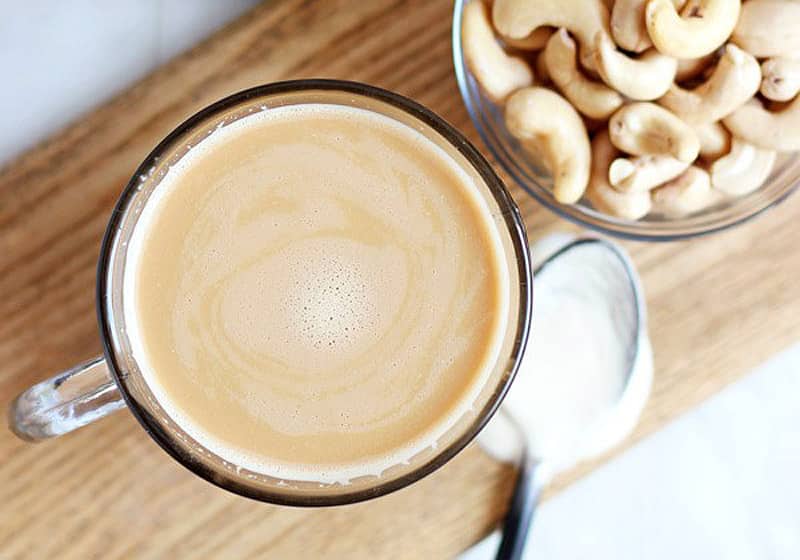 Cashew Coffee Creamer // Cashews add a wonderful creaminess to many vegan dishes and desserts, so why not use it in a simple creamer recipe as well? This recipe does just that. From The Wooden Skillet.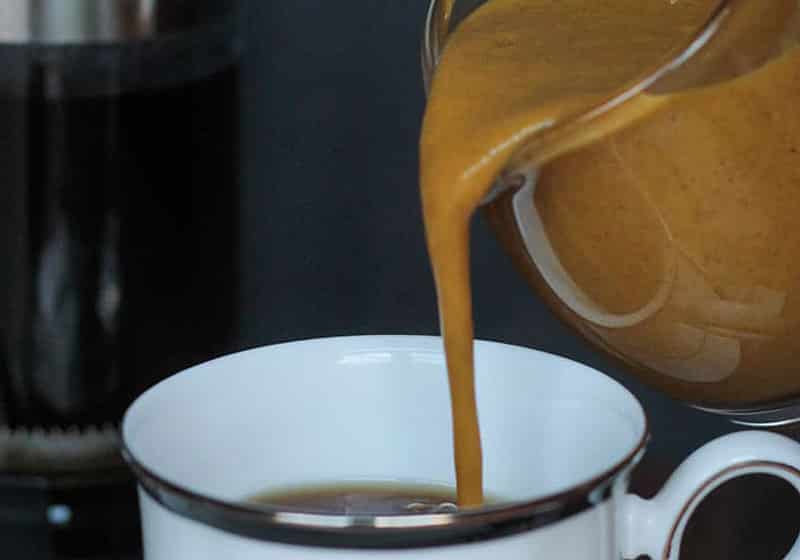 Pumpkin Spice Coffee Creamer // Whip up a batch of vegan pumpkin spice coffee creamer any time you'd like and you can have a taste of fall, year-round. From Veggie Inspired.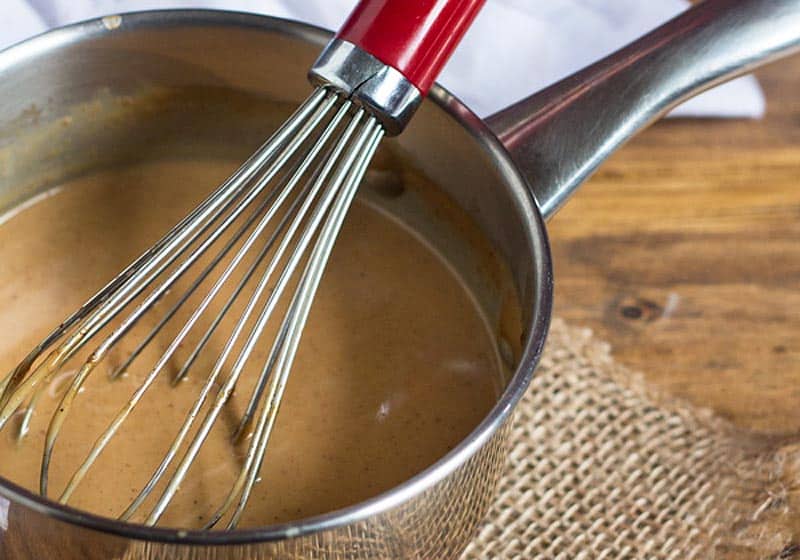 Gingerbread Coffee Creamer // Who says gingerbread flavors are just for enjoying around the holidays? With this easy recipe, gingerbread tasting coffee is within easy reach, any time of year. From Diary of an Ex Sloth.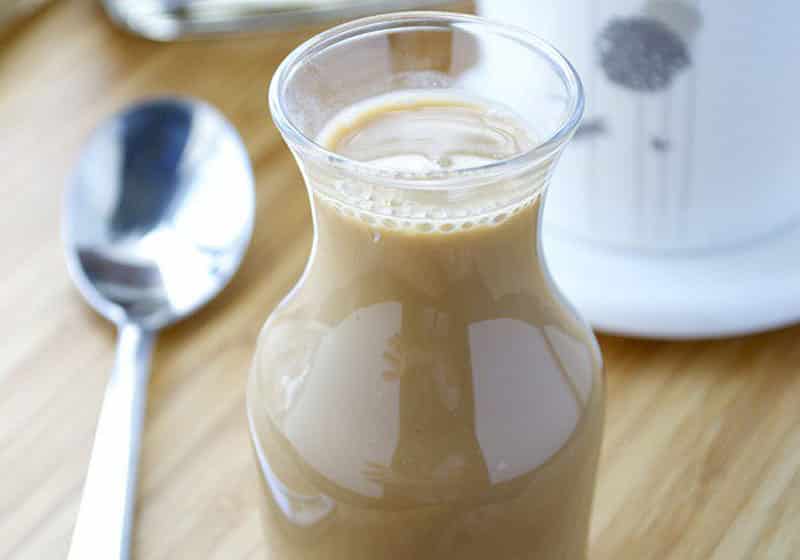 Caramel Vanilla Coffee Creamer // Caramel and vanilla combine to make this crave-worthy creamer that may not last for very long once you get a taste of it!  From Fashionable Foods.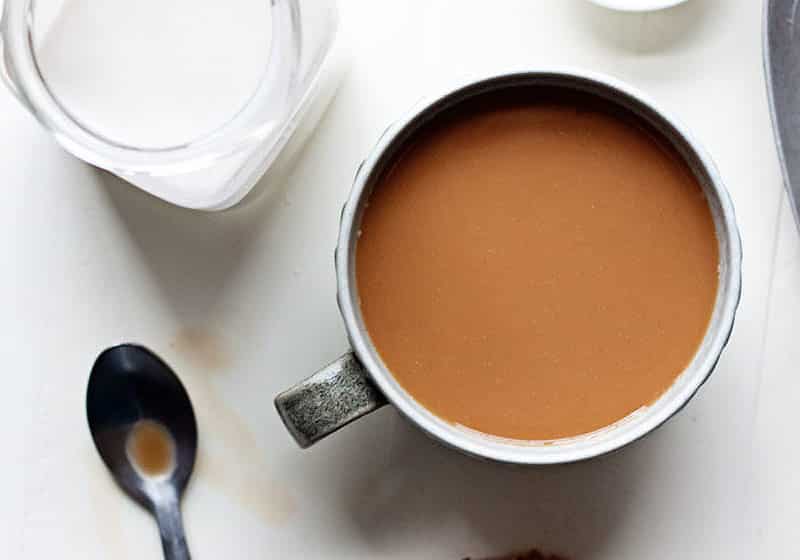 Coconut Coffee Creamer // Just three simple ingredients and five minutes are all you need to make this quick, easy, and delicious vegan coffee creamer that may become a new staple in your kitchen. From Kitchen Treaty.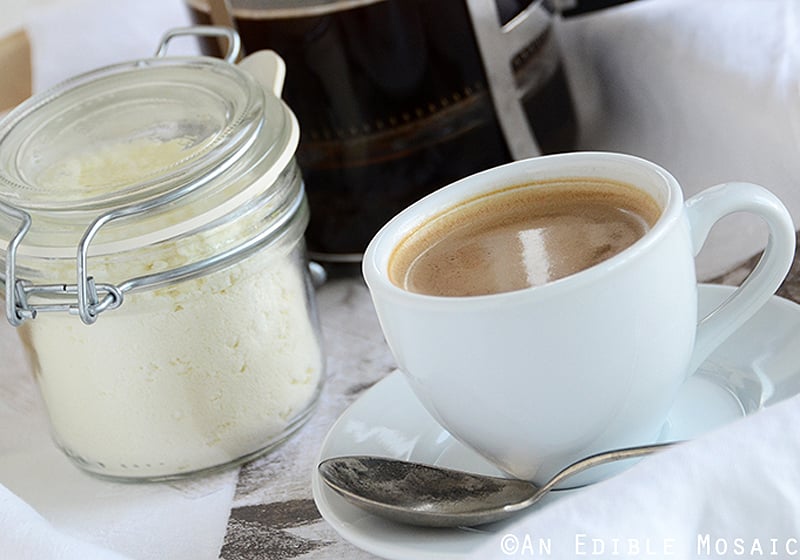 Vanilla Hazelnut Coffee Creamer // Vanilla and hazelnut is a classic coffee creamer combo, but finding a vegan version may not be so easy...until now. (Bonus: This recipe also contains several flavor variations for you to try, be sure to check out the recipe notes). From An Edible Mosaic.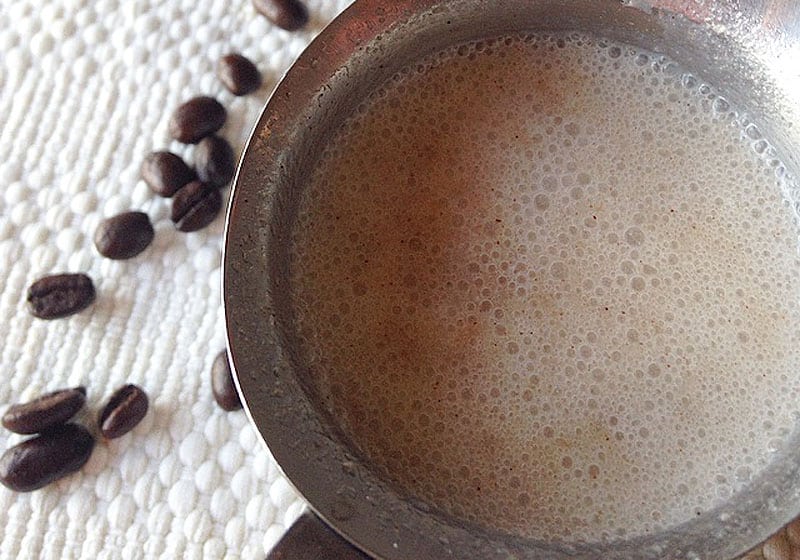 Banana Bread Coffee Creamer // We think that banana bread flavors combined with your morning coffee makes for a good start to the day. From Athletic Avocado.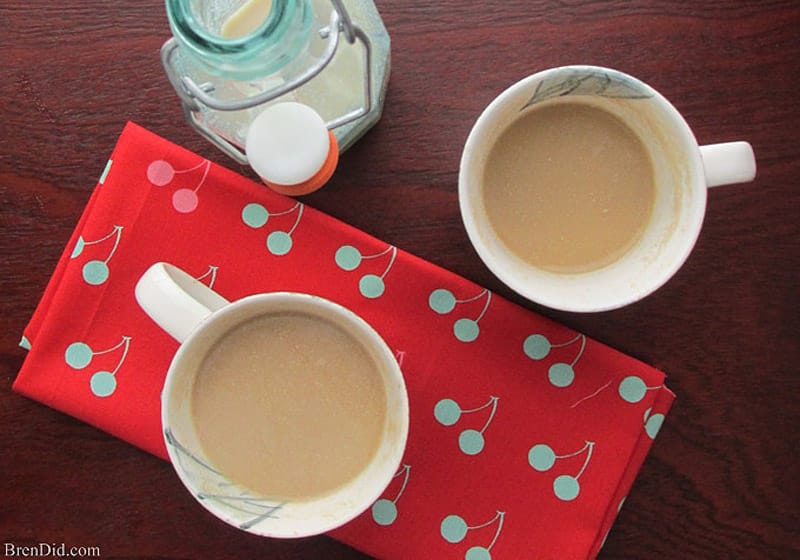 Coconut Caramel Coffee Creamer // Coconut and caramel go perfectly together, especially when they join forces in what may be your new favorite vegan coffee creamer! From Bren Did.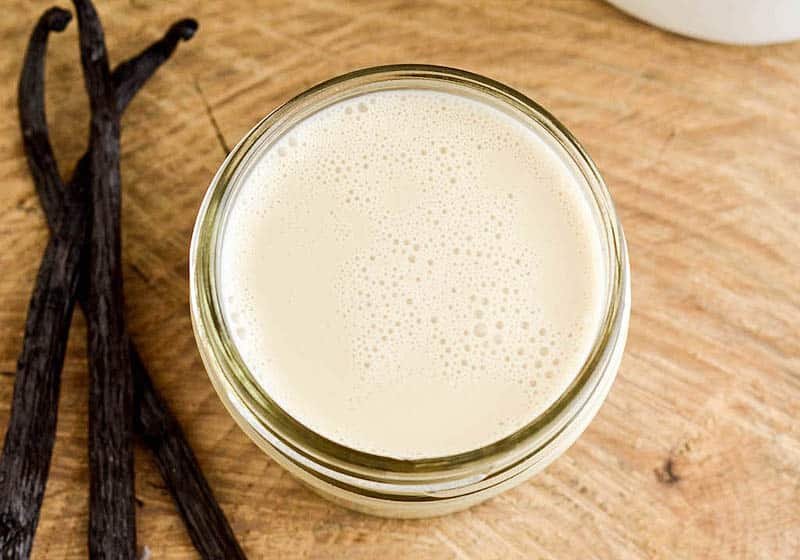 Vanilla Coconut Coffee Creamer // Not only is this creamer recipe vegan, it's also refined sugar free and paleo. We love the use of vanilla beans to give it that extra punch of warm vanilla flavor. From Joy Food Sunshine.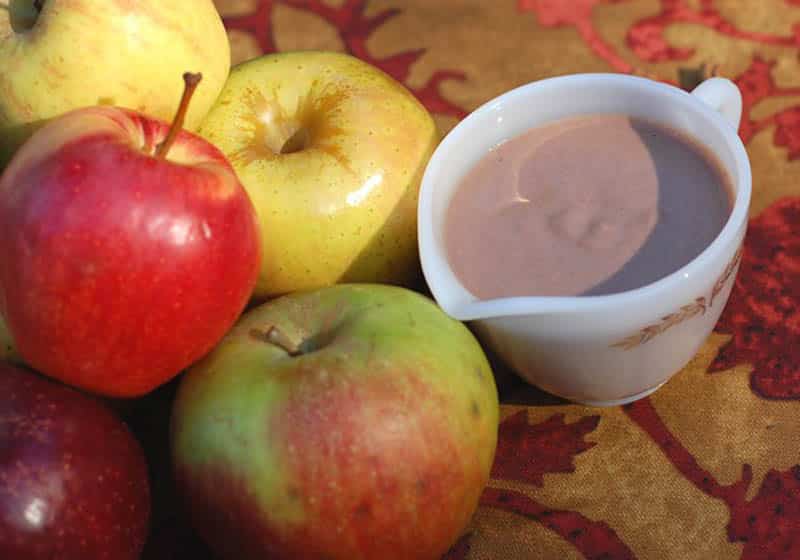 Apple Spice Coffee Creamer // Apple spice lovers will enjoy the flavor this vegan coffee creamer brings to a cup of coffee. One of the best things about this recipe is that it's made in a slow cooker! From Healthy Slow Cooking.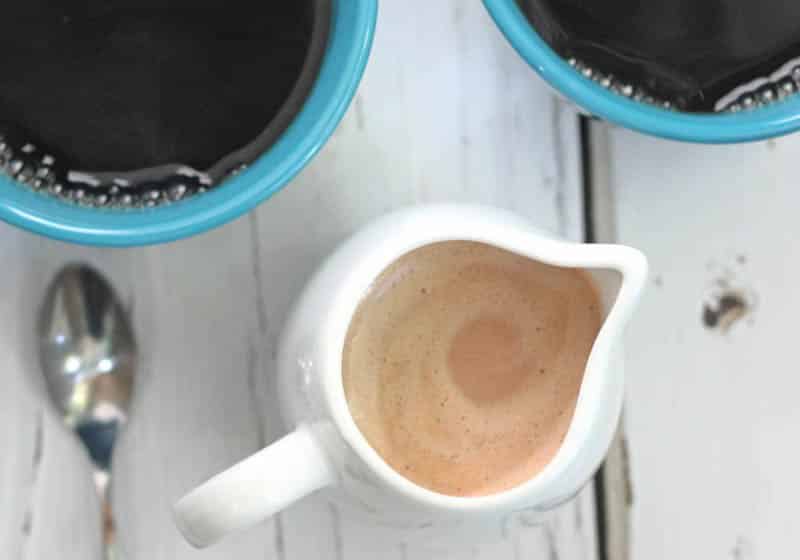 Snickers Coffee Creamer // Your morning coffee can now taste like your favorite candy bar! It's totally possible with this creative creamer you can make with just a few uncomplicated ingredients. From Physical Kitchness.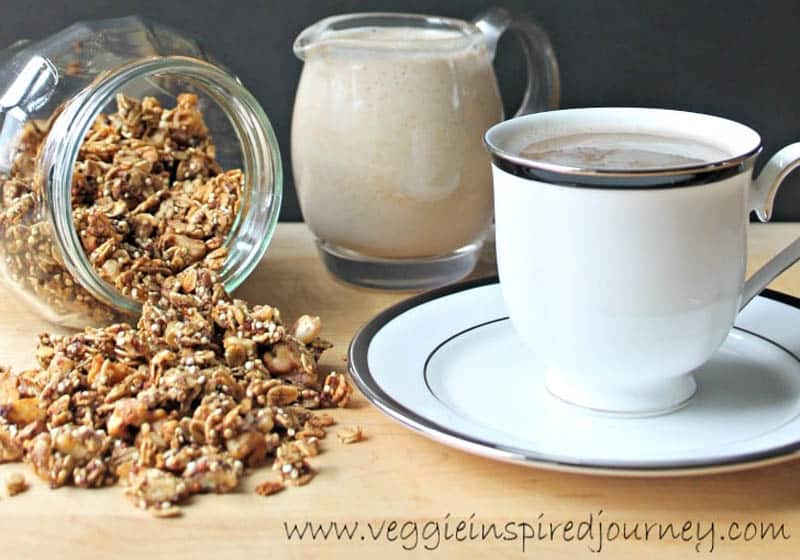 Vanilla Nut Coffee Creamer // Just three ingredients combine to make this simple, but creamy, nutty vegan coffee creamer . From Veggie Inspired.