30+ Vegan Meal Prep recipes that are perfect for batch cooking and storing in the fridge/freezing. Options for breakfast, lunch, dinner, snacks and dessert, including everything from pasta and curries to oatmeal and muffins.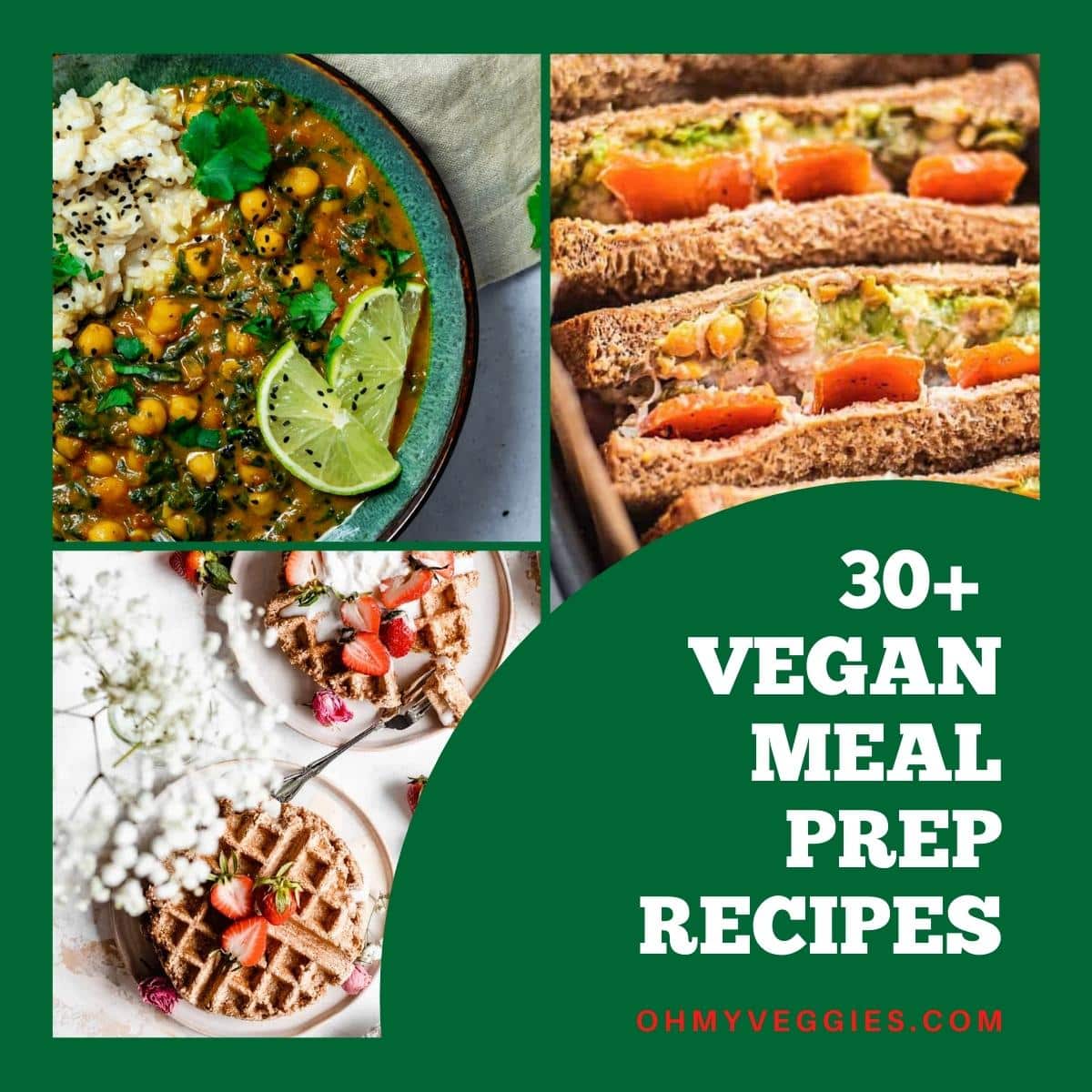 One habit I wish I'd adopted sooner? Meal prep. And just general organisation with my food, because I used to stand around for hours not knowing what to cook. Post-indecisiveness, I would just eat a bowl of porridge or rice and beans. Sure, both of those are great, but oftentimes you just want to switch it up.
In order to eat well regardless of how busy your life is, you have to do the right amount of preparation that works for you. For some people that means making an entire week of meals from scratch on a Sunday. Others like making sure that all right ingredients are ready, or doing smaller meal preps throughout the week.
Regardless of which option align the closest with, I've put together a selection of yummy vegan meal prep recipes from myself and other bloggers. Let me know which ones you try out!
30+ Vegan Meal Prep Recipes
That's it for today's roundup! Which one of these vegan meal prep recipes is your favourite? Remember – don't forget to save this on Pinterest, and keep up with me on Instagram (@ohmyveggies) for more easy vegan recipe ideas on a daily basis.