Our weekly vegetarian meal plans are 5-day menus that serve a family of 4 — or less if you don't mind leftovers! Click on each of the meal links below to get printable recipes.
Here's this week's meatless meal plan:
Monday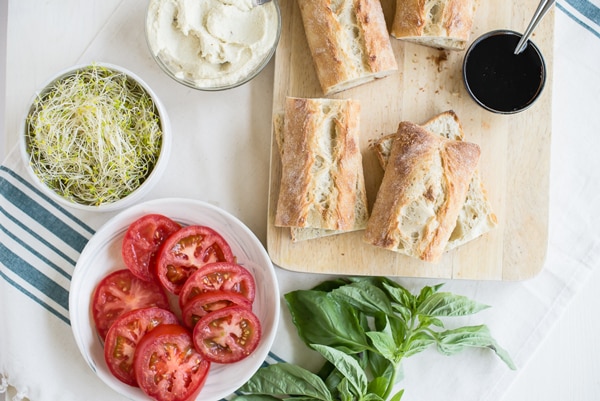 Vegan Caprese Sandwiches with Garlic Cashew Cheese // Take advantage of all the great tomatoes in season right now with this fresh and easy vegan take on caprese sandwiches.
Tuesday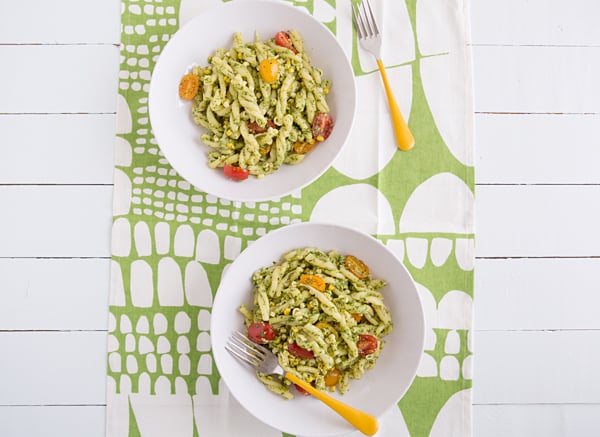 Pasta with Cilantro Pesto, Fresh Corn and Tomatoes // This pasta dish pretty much screams summer. And it's ready in 25 minutes!
Wednesday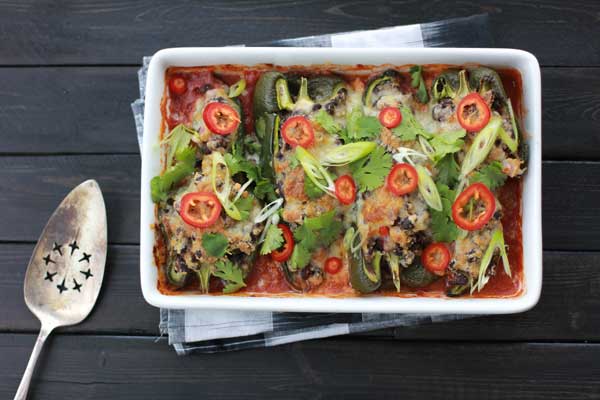 Black Bean and Pepper Jack Stuffed Poblano Peppers // Hearty black beans and spicy cheese get baked inside mild poblano peppers in this easy casserole.
Thursday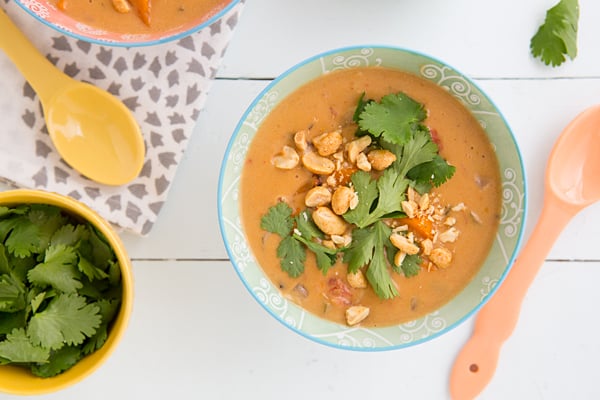 African Peanut Soup // Homemade soup in 30 minutes? Yep! This vegan and gluten-free soup is creamy and filling thanks to peanut butter, coconut milk and sweet potato. Berbere spice makes it downright heavenly.
Friday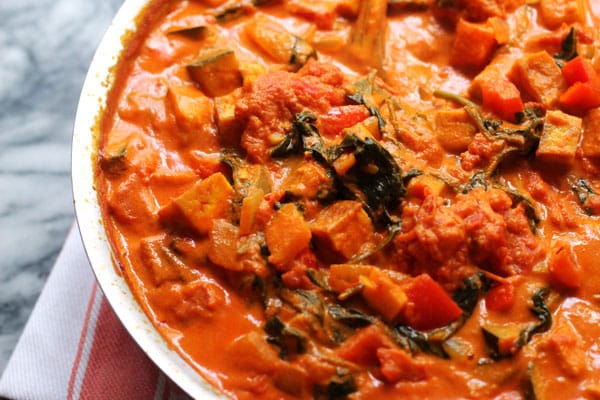 Tikka Masala Tofu and Vegetables // It's Indian night, but way cheaper. And way more delicious. And no leaving the house required.
Tips For This Week's Plan
The caprese sandwiches could also be made into wraps if you have extra tortillas or collard leaves. And feel free to pile on additional veggies you have in the fridge.
Check your CSA box or garden to see if you have heirloom tomatoes—those would be fabulous in the caprese sandwiches and pesto pasta
If you don't want to make the cashew cheese, buy another vegan cheese or fresh mozzarella—or sub in hummus
To help the cilantro last until Thursday, place it upright in a glass of water in the fridge. If you have extra on Thursday, it would be lovely on the Tikka Masala.
Garnish the stuffed peppers with any remaining corn, tomatoes or cilantro pesto from Tuesday
Freeze the leftovers of Thursday's soup to have for lunch or a quick dinner next week