Our vegan meal plans are 5-day menus that serve a family of 4 — or less if you don't mind leftovers! Click on each of the meal links below to get printable recipes, then print the meal plan and shopping list at the bottom of this post.
Here's this week's vegan meal plan:
Monday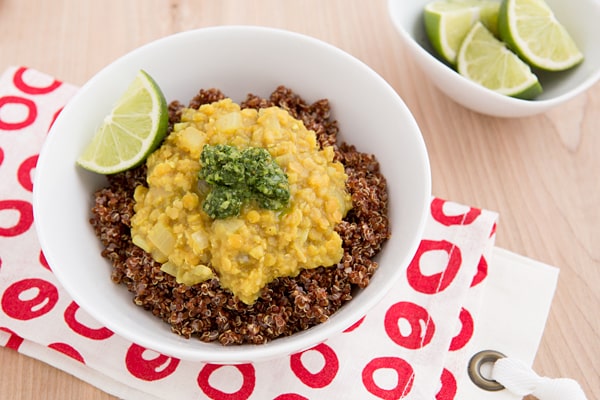 Curried Red Lentil Quinoa Bowls with Cilantro-Mint Chutney // These spicy quinoa bowls are the perfect healthy mid-winter comfort meal.
Tuesday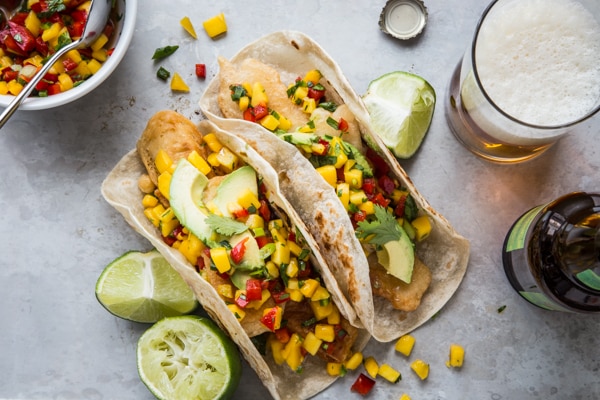 Beer Battered Tofu Tacos with Mango Salsa // Tofu doesn't get much more delicious than this crispy beer-battered version that's stuffed into tortillas with juicy mango salsa.
Wednesday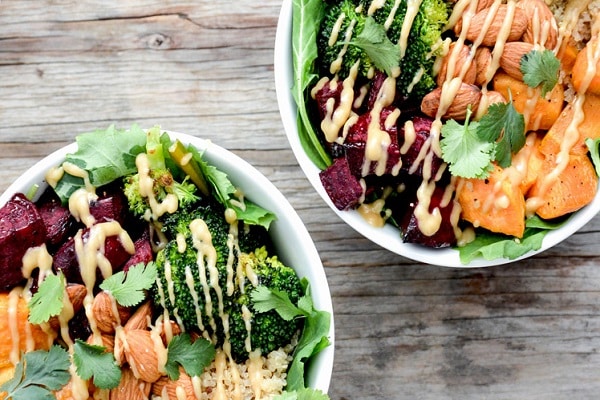 Roasted Vegetable Power Bowls // These healthy bowls are loaded with veggies, quinoa, and crunchy almonds, and drizzled in a creamy tahini dressing.
Thursday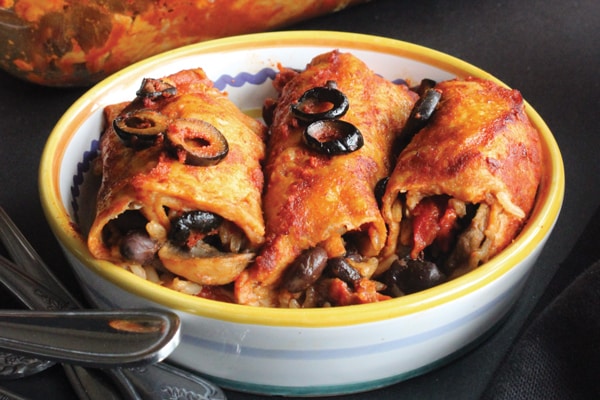 Freezer-Friendly Vegetable Enchiladas // These veggie-packed enchiladas come together in an hour, or you can really save time by making them ahead and freezing them.
Friday

Roasted Broccoli and Lemon Pasta // Roasted lemons give this hearty pasta dinner a bright and zesty flavor that's sure to be welcome in the middle of winter.
Printable Meal Plan & Shopping List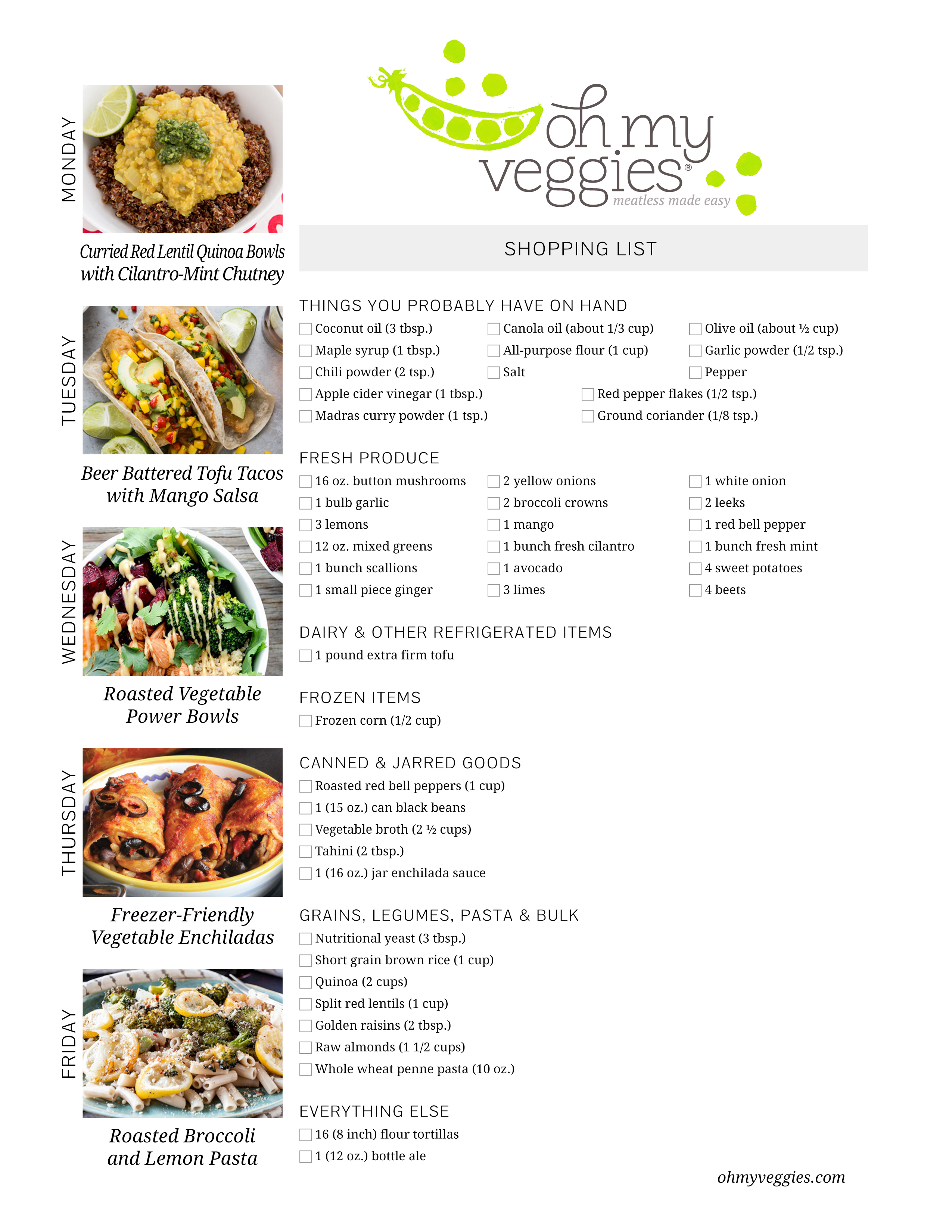 Tips for This Week's Vegan Meal Plan
Monday's red lentil bowls are served with a chutney that you make yourself — and it's so worth it! If you really want to save time though, feel free to grab a jar of similar chutney from your store's international foods aisle.
Wednesday's power bowl recipe serves two, so be sure to double it to feed four.
Save time on Tuesday's tacos by prepping the salsa in advance. This also give the flavors time to mingle.
Thursday's enchiladas freeze best before baking, so if it looks like you'll have some leftovers, set some aside and freeze them before baking the rest. Alternatively, bake up the whole batch and wrap up the rest for lunch on Friday.
Thursday's enchiladas call for roasted bell peppers. You can use jarred, or make them yourself, but we added jarred to the list to make life easy.
Click here for a printable version of this week's vegan meal plan and shopping list.
Find more dinner ideas from our Meatless Meal Plan archives.