Our weekly vegetarian meal plans are 5-day menus that serve a family of 4 — or less if you don't mind leftovers! Click on each of the meal links below to get printable recipes.
Here's this week's meatless meal plan:
Monday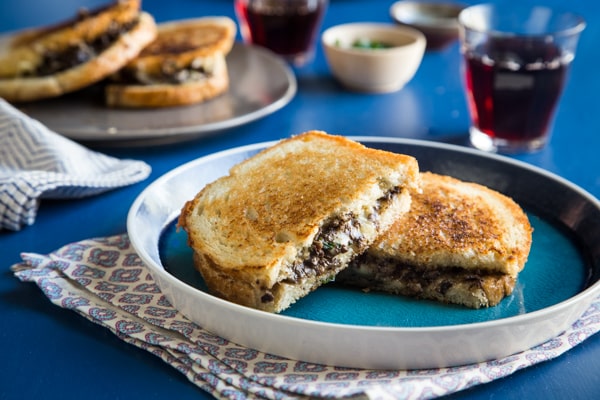 Duxelles Grilled Cheese // Sautéed finely chopped mushrooms take these grilled cheese sandwiches to the next level.
Tuesday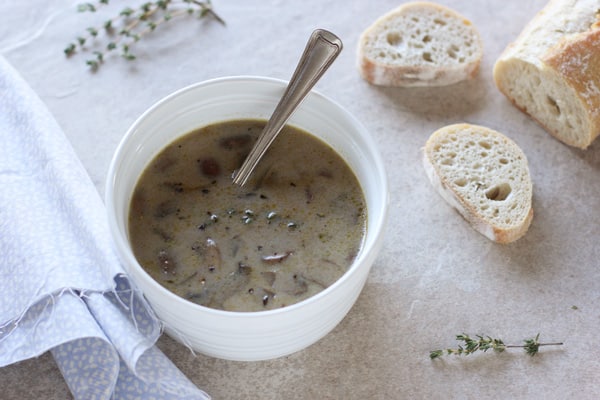 Creamy Roasted Garlic and Mushroom Soup // An entire head of roasted garlic is added to this soup—an entire head!
Wednesday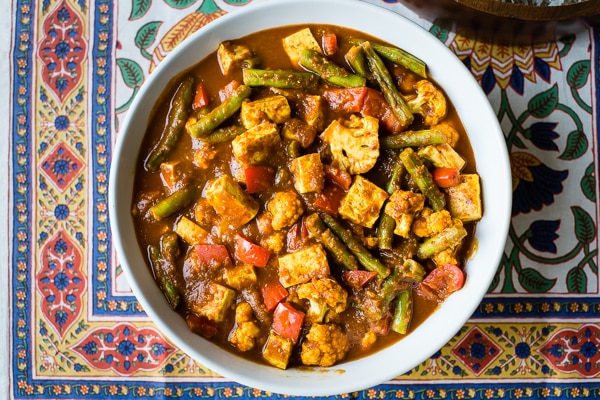 Tofu Vindaloo // Our vegetarian vindaloo uses tofu and fresh veggies to replace the meat.
Thursday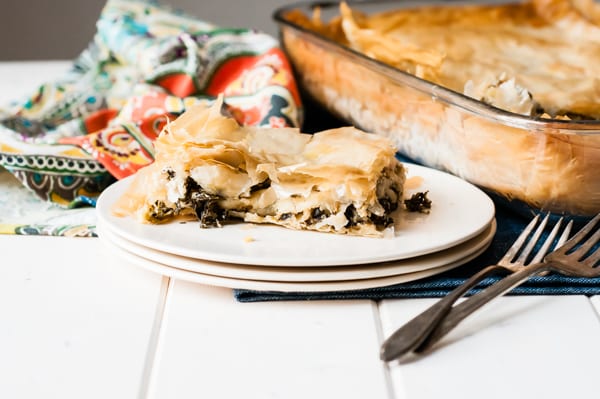 Kale Spanakopita // It might not have feta or spinach in it, but this vegan Kale Spanakopita is so delicious, you won't miss them!
Friday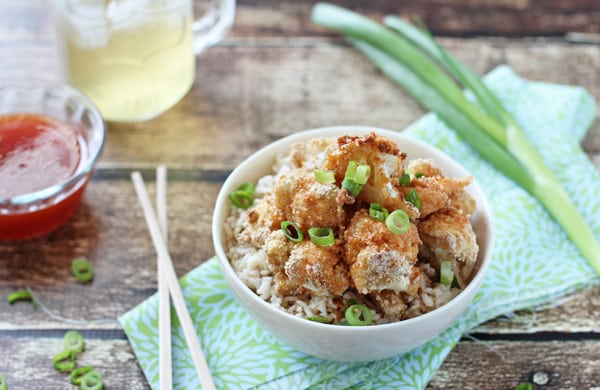 Firecracker Cauliflower // Crispy baked cauliflower is topped with a homemade sweet, spicy sauce in this takeout makeover.
Tips For This Week's Plan
Buy a block of flavored jack cheese for Monday's sandwiches—one with herbs will work nicely.
This week's shopping list calls for dry sherry and red wine, but you could use one for both recipes. And if you have any leftover, freeze it for future cooking!
The vindaloo calls for Asian chili paste; if you can't find it, you can season to taste with cayenne instead.
Serve leftover bread from the sandwiches with Tuesday's soup or make your own breadcrumbs for Friday's recipe instead of buying them.
Make all the rice on Wednesday and save half for Friday's dinner. You can also make the garlic for the soup over the weekend and keep that in the fridge until Tuesday.