Our weekly meatless meal plans are 5-day menus that serve a family of 4 — or less if you don't mind leftovers! Click on each of the meal links below to get printable recipes, then print the meal plan and shopping list at the bottom of this post.
Here's this week's meatless meal plan:
Monday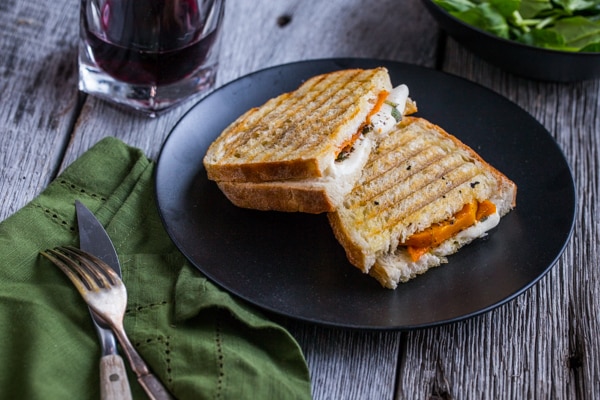 Roasted Butternut Squash Panini // This simple sandwich is one of our favorites--and if you make the butternut squash in advance, it's done in minutes. Perfect for Monday!
Tuesday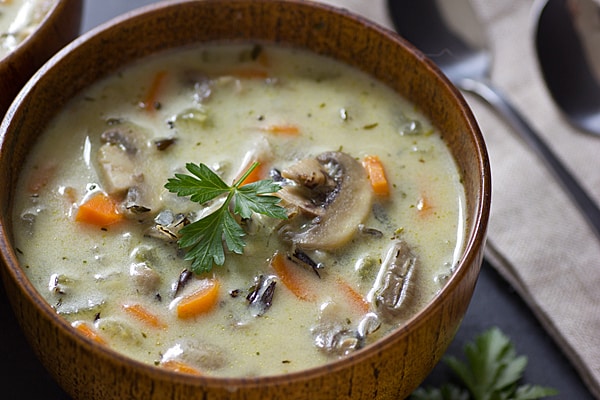 Creamy Wild Rice and Mushroom Soup // Wild rice takes a long time to cook, but instant wild rice makes this hearty soup doable for a weeknight dinner.
Wednesday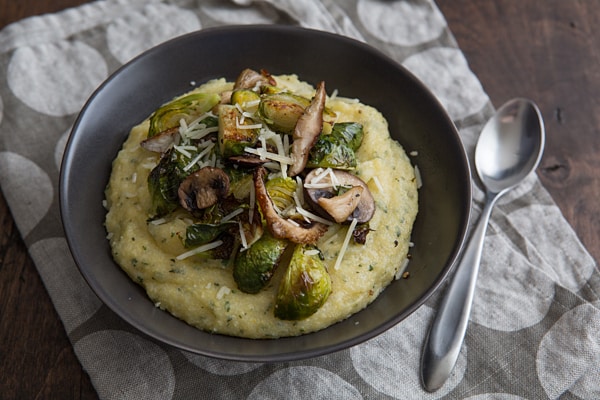 Sage Polenta Bowls with Roasted Brussels Sprouts and Wild Mushrooms // Leftover sage from Monday night's sandwiches gets used in these polenta bowls. Not a fan of Brussels sprouts? Just about any vegetable you like can be used instead.
Thursday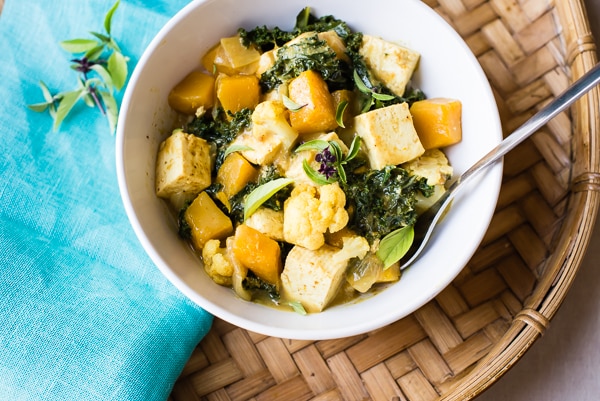 Thai Kabocha Squash Curry // The best part about this curry is that you'll have lots of leftovers for quick weekend meals -- they also freeze well if you want to save them for later.
Friday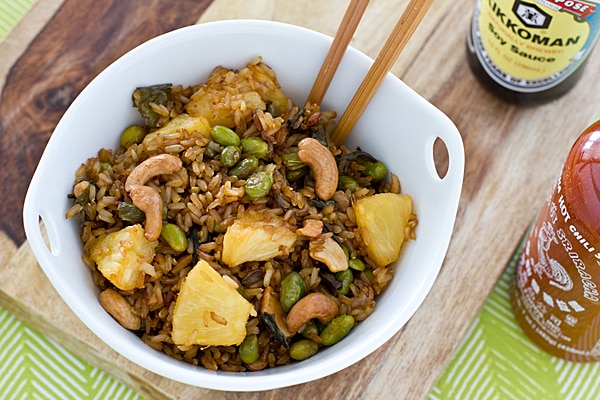 Baked Fried Brown Rice // Making a big batch of rice on Thursday means you can use the leftovers to make Baked Fried Brown Rice on Friday!
Tips For This Week's Plan
Serve leftover bread from Monday's sandwiches with the soup and polenta bowls.
Because it's not used in any other recipes this week, we left the basil garnish off of the list for the Thai Curry. If you like basil in your curry, add it to the shopping list!
The curry calls for 2 ingredients you may not be able to find at your grocery store: coconut or palm sugar and yellow curry paste. But no worries! Brown sugar can be used for the sugar and we've tested the curry with red curry paste with great results.
The Baked Fried Brown Rice calls for leftover brown rice because letting it sit in the fridge helps it dry out a bit. So when you're preparing rice for Thursday's dinner, remember to make extra rice for Friday's dinner too.
You'll probably have leftover parsley this week. Use it to make parsley pesto and freeze it for future dinners. It's great tossed with pasta, roasted potatoes and vegetables.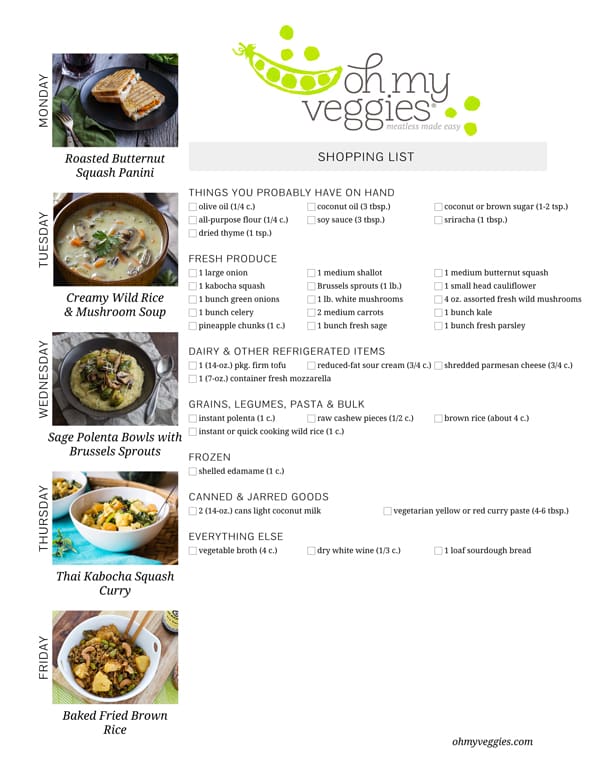 Click here for a printable version of this week's meatless meal plan and shopping list.
Find more dinner ideas from our Meatless Meal Plan archives.