Our vegan meal plans are 5-day menus that serve a family of 4 — or less if you don't mind leftovers! Click on each of the meal links below to get printable recipes, then print the meal plan and shopping list at the bottom of this post.
Here's this week's vegan meal plan:
Monday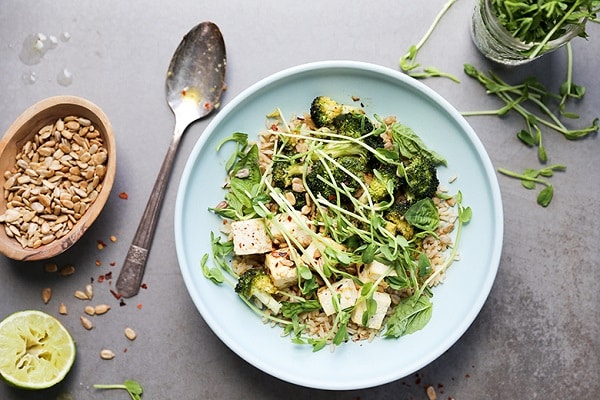 Roasted Chili Basil Lime Tofu Bowls // Baked tofu and roasted broccoli are served over brown rice and drizzled in a zesty lime dressing to make these easy bowls.
Tuesday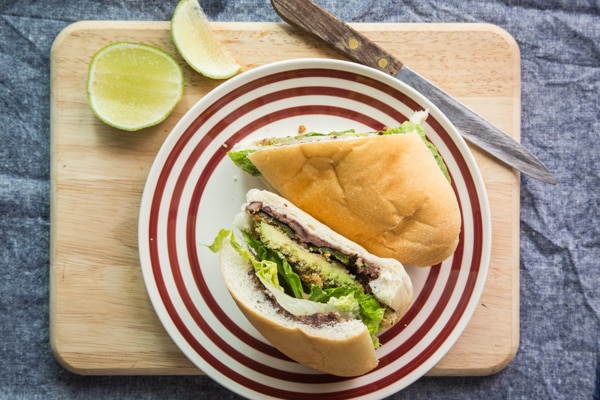 Crispy Baked Avocado Tortas // These Mexican-inspired sandwiches are stuffed with melt-in-your-mouth slices of creamy avocado coated in crispy panko breadcrumbs.
Wednesday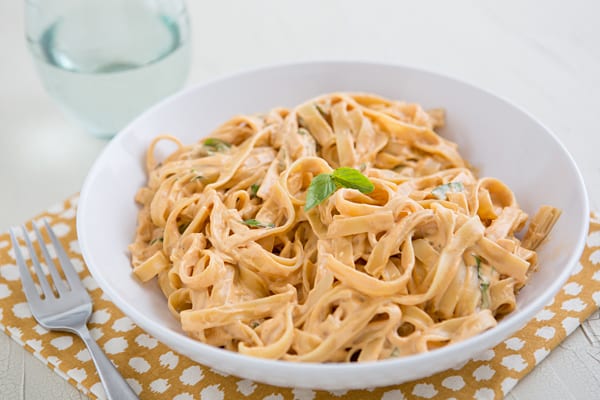 Vegan Sun-Dried Tomato Fettuccine Alfredo // Creamy blended up cashews do an amazing job of standing in for dairy in this luscious vegan pasta dinner.
Thursday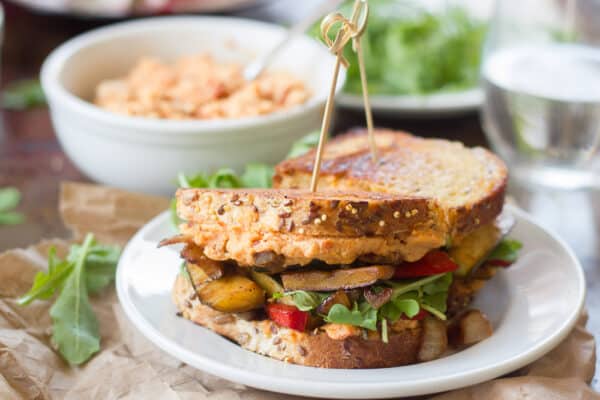 Vegan Balsamic Veggie & Sun-Dried Tomato Hummus Panini // You won't miss the cheese in these flavorful grilled vegan sandwiches.
Friday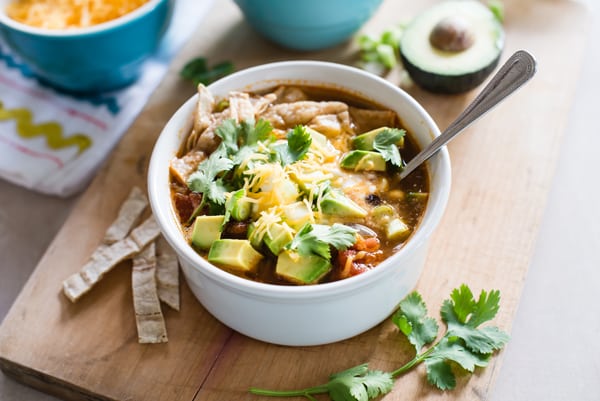 Make & Freeze Veggie Slow Cooker Tortilla Soup // This spicy soup cooks up easy and hands-free in the slow cooker.
Printable Meal Plan & Shopping List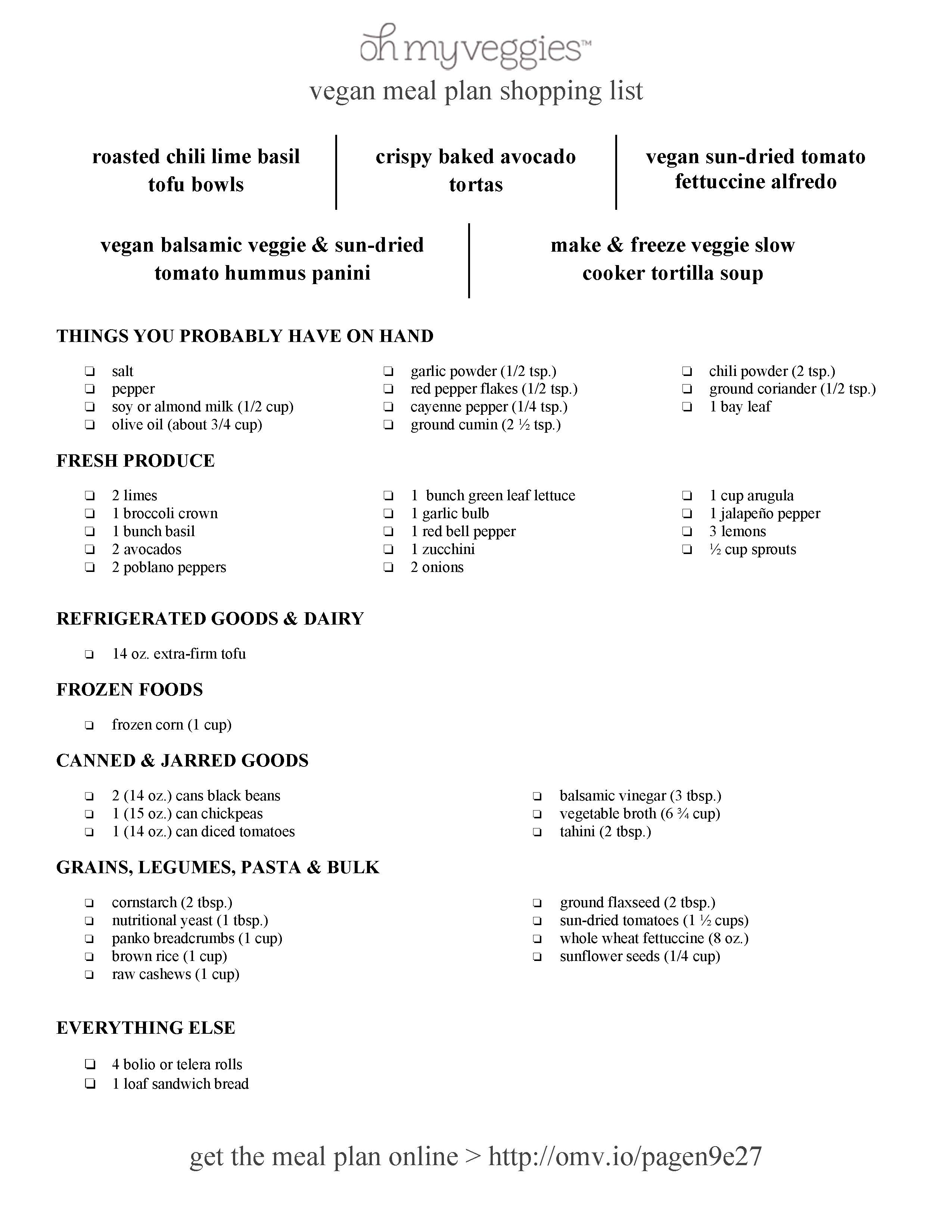 Tips for This Week's Vegan Meal Plan
Friday's soup is freezer-friendly, so you can make it way in advance if you'd like.
Wednesday's fettuccine Alfredo recipe includes a tutorial for making your own sun-dried tomatoes. We put store-bought sun-dried tomatoes on the list, but you'd like to try making your own, just buy cherry or Roma tomatoes instead.
Check your store's bakery section for bolio or telera rolls for Tuesday's tortas. If they don't have them, feel free to substitute a baguette.
Some crumbled tortilla chips would make a great topper for Friday's soup, so add them to the list if you'd like.
Click here for a printable version of this week's vegan plan and shopping list.
Find more dinner ideas from our Meatless Meal Plan archives.