Our vegan meal plans are 5-day menus that serve a family of 4 — or less if you don't mind leftovers! Click on each of the meal links below to get printable recipes, then print the meal plan and shopping list at the bottom of this post.
Here's this week's vegetarian meal plan:
Monday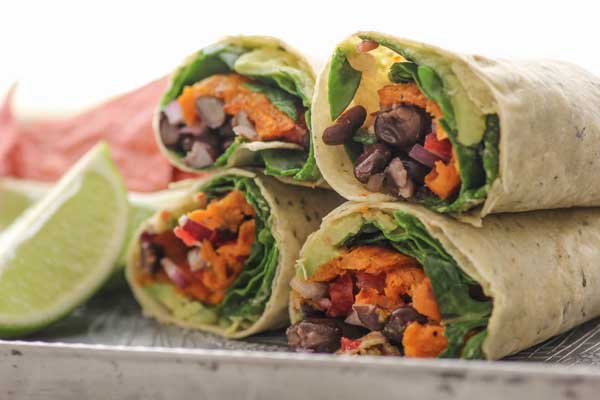 Southwestern Veggie Wraps // With tender roasted sweet potatoes, spicy black beans, and creamy guacamole, these wraps are sure to make for a satisfying dinner to start the week out on.
Tuesday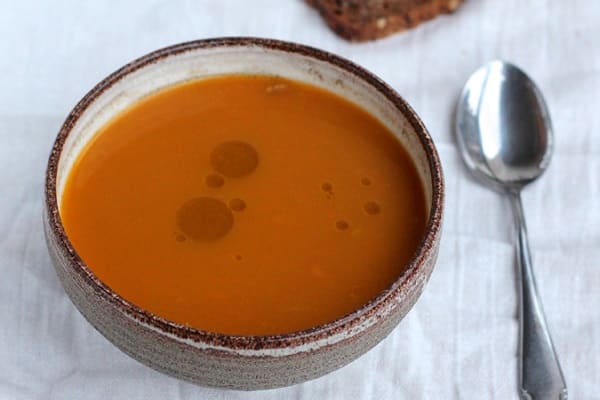 Carrot, Ginger and Red Lentil Soup // Red lentils add protein and staying power to this slow cooker carrot ginger soup.
Wednesday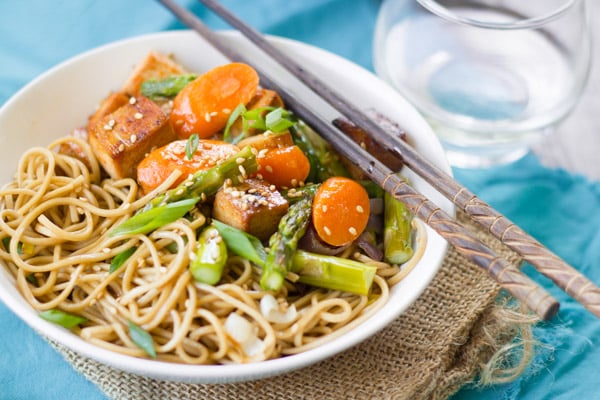 Sesame Soba Noodle Bowls with Roasted Veggies & Baked Tofu // Deliciously slurpable soba noodles are dressed in a light sesame soy sauce and topped with tofu and seasonal veggies to make these easy bowls.
Thursday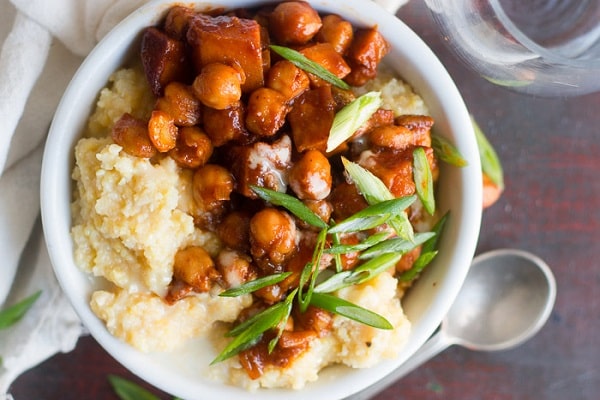 Barbecue Chickpea Sweet Potato Polenta Bowls // These cozy bowls are perfect for those chilly days of early spring.
Friday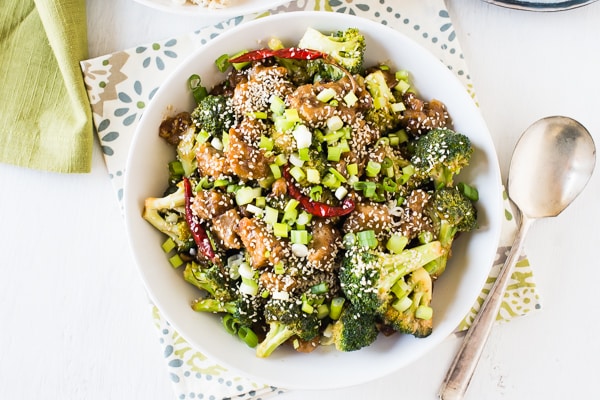 General Tso's (Not) Chicken Bowls // This veganized version of a takeout classic is made from crispy seitan chunks in sweet gingery sauce.
Printable Meal Plan & Shopping List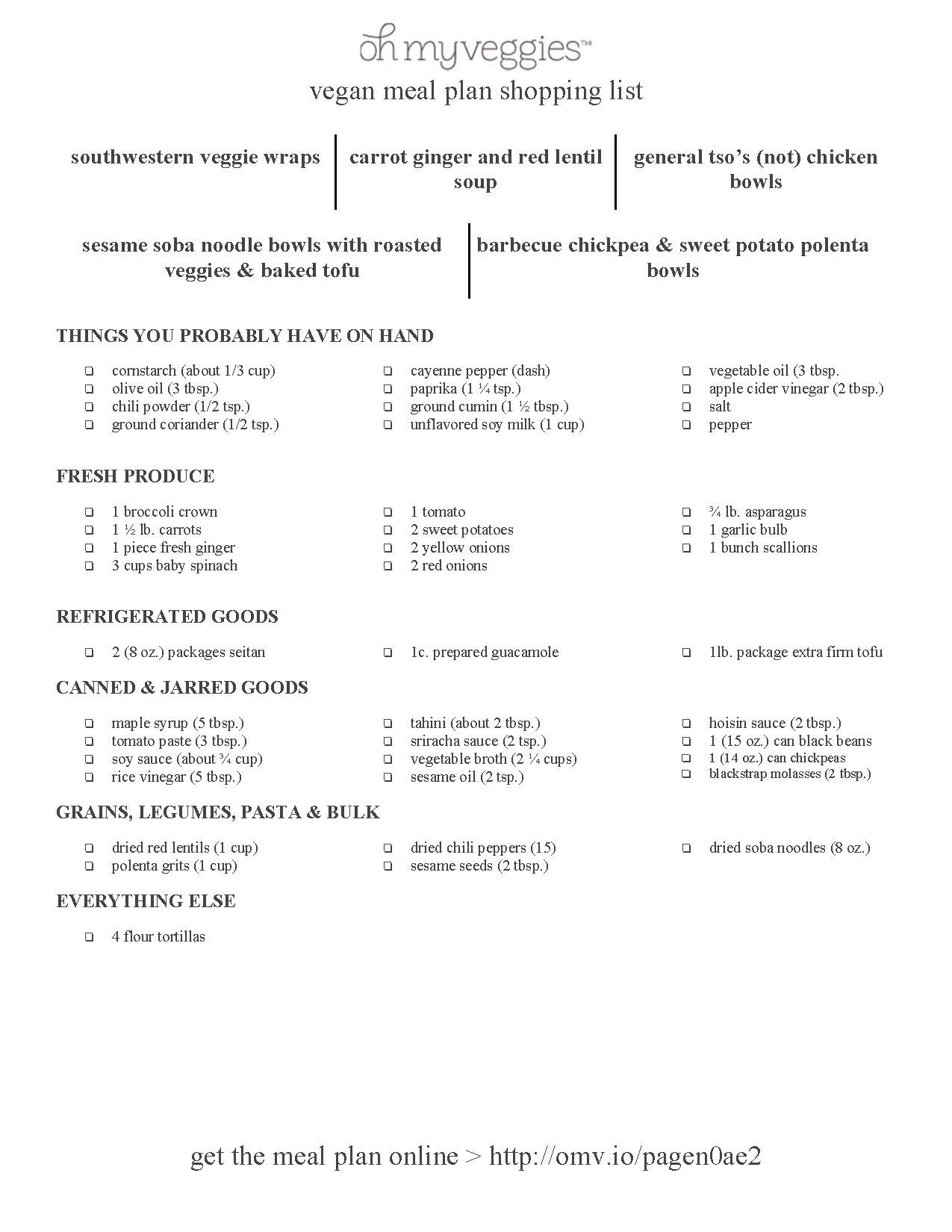 Tips for This Week's Vegan Meal Plan
We added store-bought guacamole to the list for Monday's wraps, but if you happen to have a favorite guacamole recipe, feel free to use that instead. Just be sure to add the ingredients to the list!
Some crusty bread would be a delicious addition to round out Tuesday's soup, so add it to the list if you'd like.
The asparagus for Wednesday's noodle bowls is in season in early spring. Feel free to substitute another veggie (like broccoli) if you decide to make it during another time of year.
Friday's bowls call for agave, but maple syrup works as a substitution, and since you're already buying that for a couple other recipes, we left the agave off the list.
Look in the international foods section of your supermarket for the dried chili peppers and hoisin sauce for Friday's bowls. If you can't find the peppers, feel free to substitute your favorite hot sauce to taste—sriracha or sambal oelek work nicely with this recipe.
Click here for a printable version of this week's vegan plan and shopping list.
Find more dinner ideas from our Meatless Meal Plan archives.