Our vegetarian meal plans are 5-day menus that serve a family of 4 — or less if you don't mind leftovers! Click on each of the meal links below to get printable recipes, then print the meal plan and shopping list at the bottom of this post.
Here's this week's vegetarian meal plan:
Monday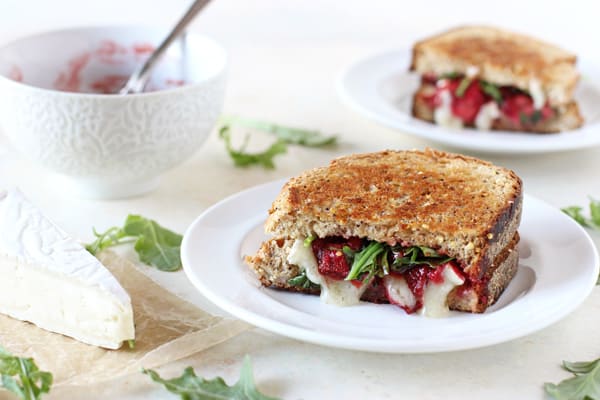 Roasted Strawberry and Brie Grilled Cheese // These sweet and savory grilled cheese sandwiches feature balsamic roasted strawberries, fresh basil, arugula, and melty brie.
Tuesday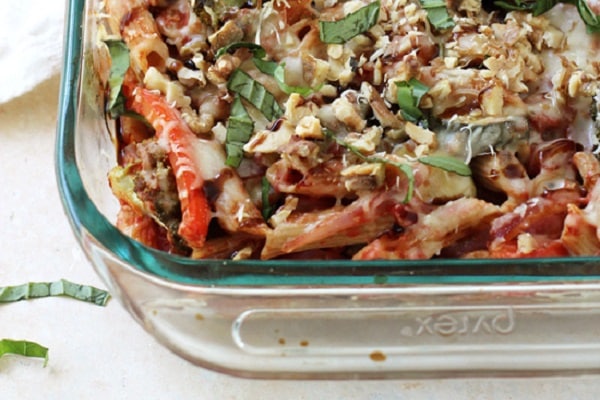 Balsamic Roasted Vegetable Baked Ziti // Tangy balsamic roasted zucchini, broccoli, and bell peppers make this pasta bake perfect for spring dinners.
Wednesday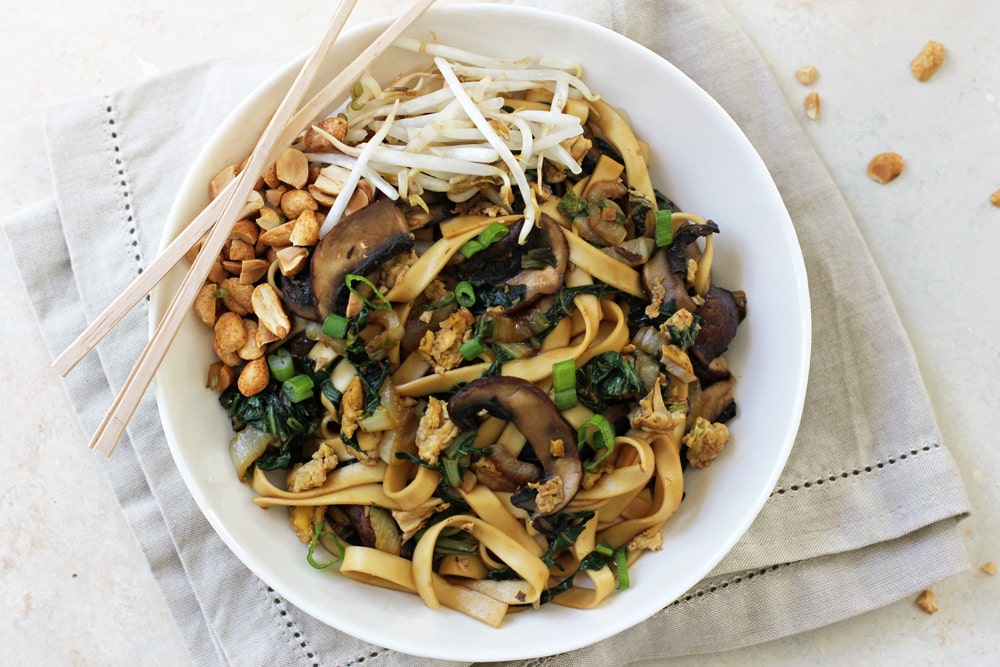 Vegetarian Pad See Ew // This vegetarian version of a Thai classic can be on the table faster than takeout.
Thursday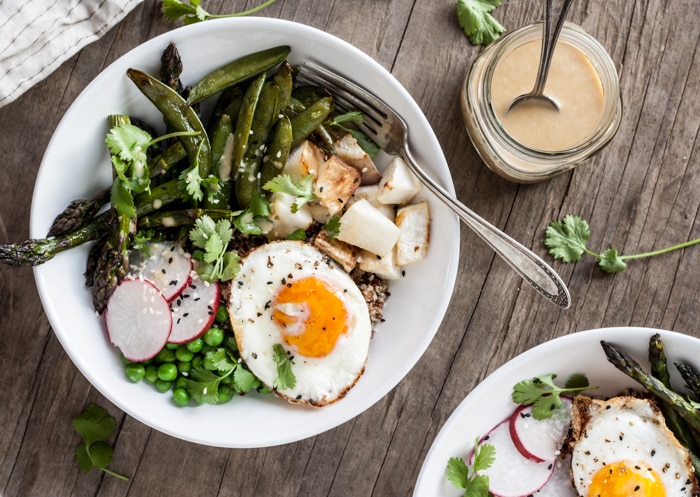 Spring Nourish Bowls // These hearty bowls are the perfect way to enjoy seasonal spring veggies.
Friday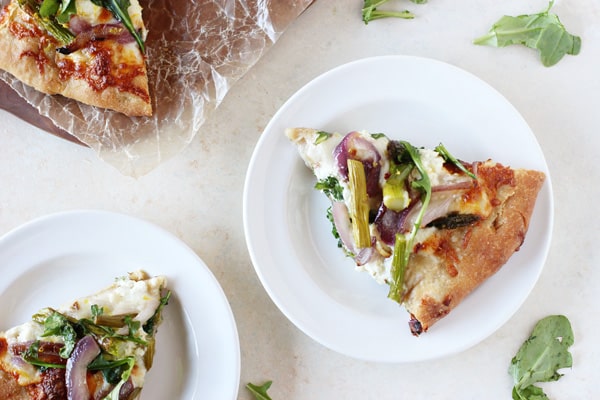 Roasted Asparagus and Arugula Pizza // This easy pizza is topped with goat cheese, red onion, and spring veggies.
Printable Meal Plan & Shopping List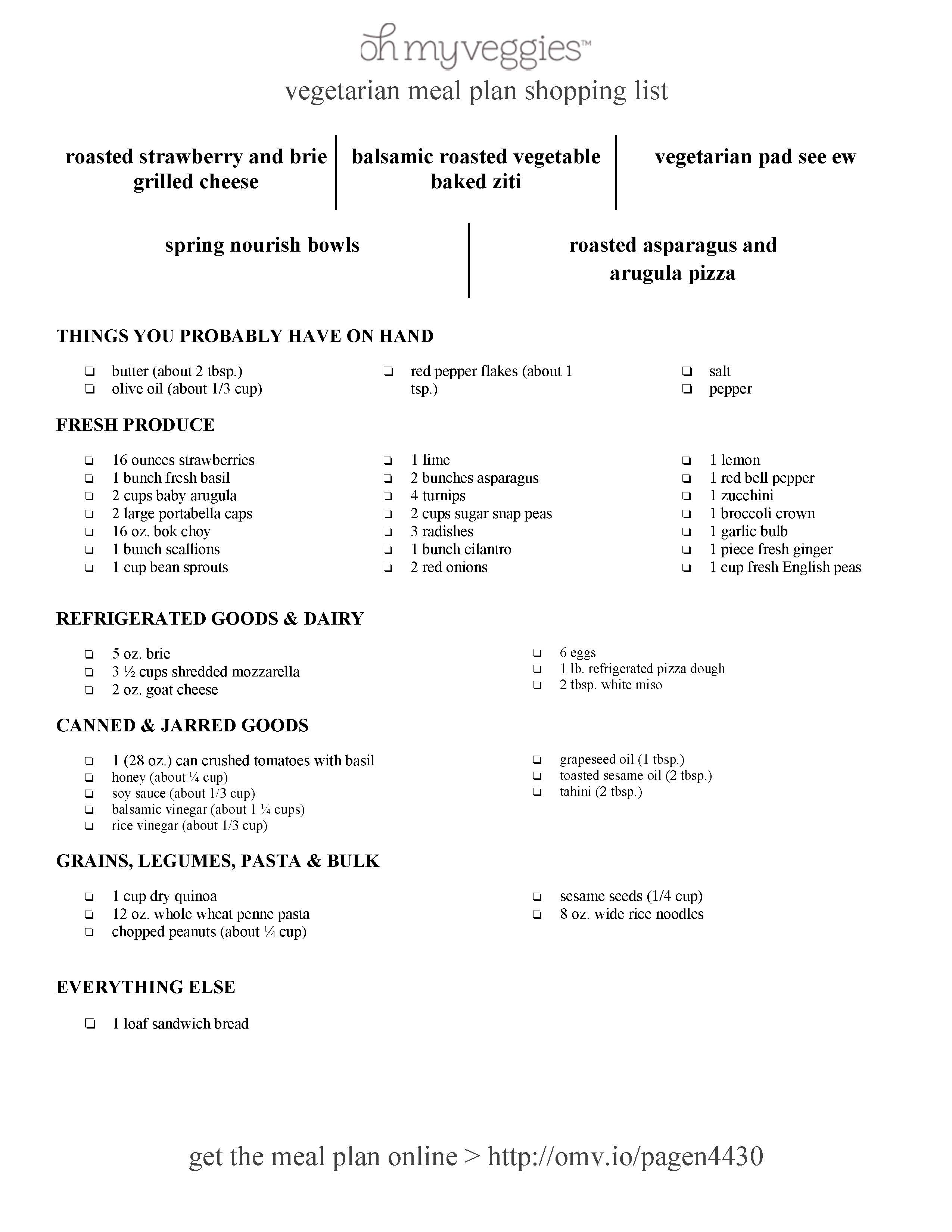 Tips for This Week's Vegetarian Meal Plan
You can save some time on Monday's grilled cheese sandwiches by roasting the strawberries a day or two in advance.
Tuesday's pasta serves 5 to 6, so you might end up with leftovers. It would be great in packed lunches the following day.
If you can't find the rice noodles for Wednesday's pad see ew, feel free to substitute lo mein noodles.
We added fresh peas to the list for Thursday's bowls, but feel free to substitute frozen if you can't find them fresh.
Be sure to grab a fresh looking bunch of cilantro when you go shopping—you'll want it to last until Thursday when you make the spring nourish bowls.
Click here for a printable version of this week's vegetarian plan and shopping list.
Find more dinner ideas from our Meatless Meal Plan archives.