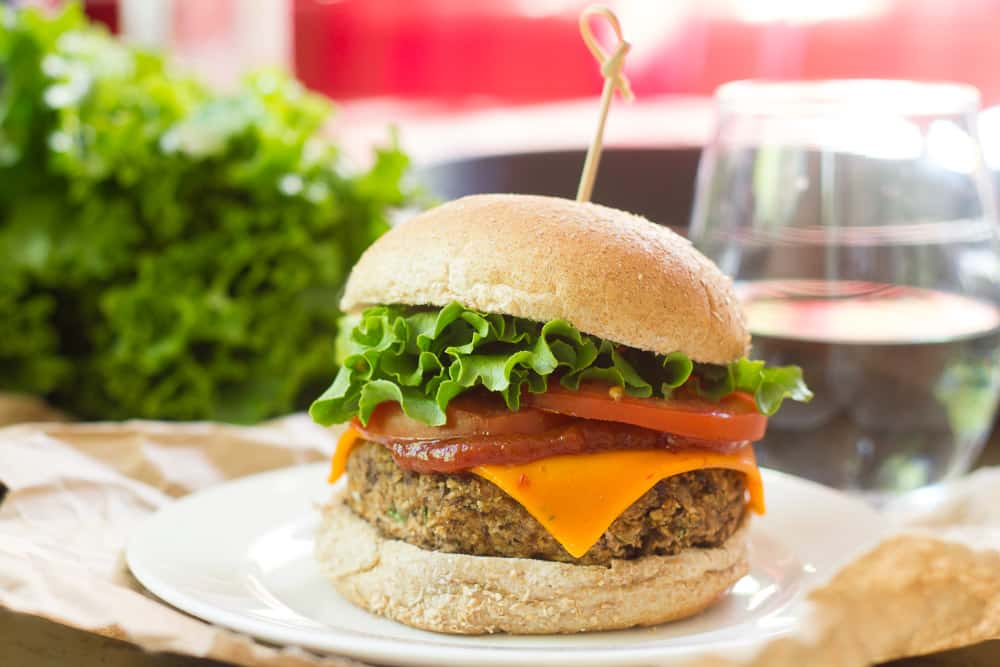 Black bean burgers have something of a special status in the world of veggie burgers, and with good reason! Black bean burgers are packed with protein and flavor, they can be seasoned up in all kinds of ways, and they're easy to whip up from a handful of pantry staples. At summer barbecues I can be feeding a crowd of vegans, vegetarians, and omnivores, and I know that black bean burgers will be a hit with everyone.
I don't usually need to follow a recipe when I whip up a batch of black bean burgers these days—that's how easy and straightforward they are to throw together. I have a few ingredients I stick with, and from there I like to switch things up with different spices, add-ins and toppings.
Here's how I create the ultimate black bean burger.
Creating a Base Black Bean Burger Mix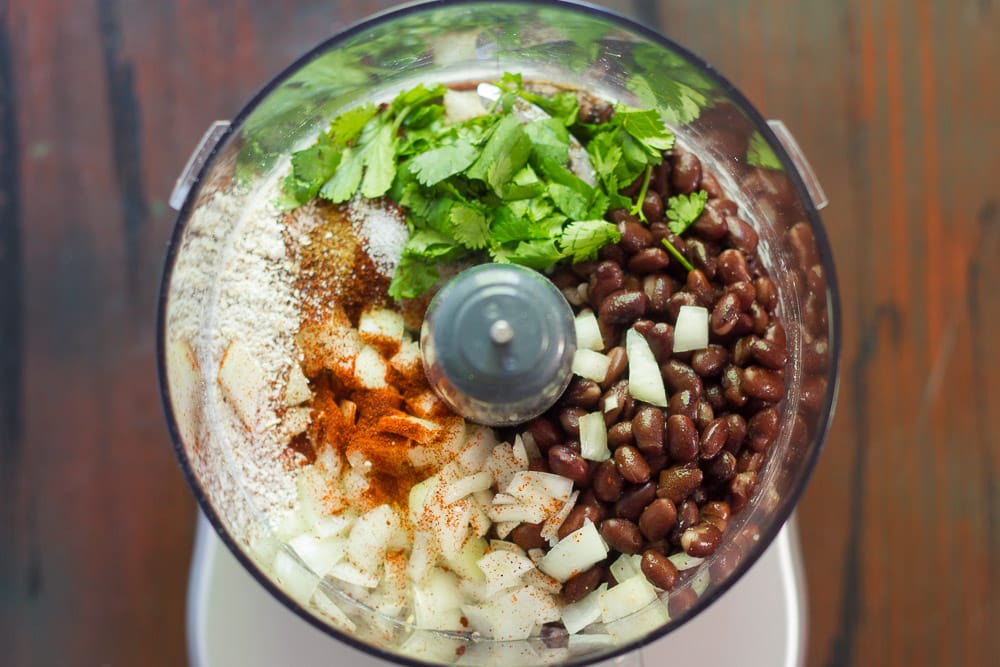 Every batch of black bean burgers I make starts with four base ingredients:
1 (14 ounce) can of black beans. Make sure to drain and rinse them.
1 cup of breadcrumbs or oats or oat flour.
1 small onion. Dice it.
1 to 3 cloves of garlic. Mince them.
Everything goes into the food processor and gets pulsed a few times until it's finely chopped and well mixed. Just be careful not to overdo it!
Add-Ins
Just because you're making a black bean burger doesn't mean you can't add in some other veggies and beans. In fact, there are so many ingredients that go well with black beans, it's probably a good idea that you do. Try throwing in some roasted sweet potato, mushrooms, figs and olives, peppers, or caramelized onions. Anything that tastes good with black beans will probably taste good in a black bean burger.
Spices
Spices are key to creating a delicious black bean burger, and the sky is really the limit here. If you're nervous about combining spices, try a blend that's already mixed, like garam masala or taco seasoning. Otherwise, pick a few of your favorite kitchen spices and experiment, adding a little bit at a time until you're happy with the flavor. I find southwestern flavors go particularly well in a black bean burger. A mix of chili powder and cumin like these burgers are made with will give you a burger that tastes similar to (surprise!) a bowl of spicy black bean chili. A couple other trustee stand-bys include paprika, fresh cilantro, and ancho chile powder.
Pulse the food processor to mix everything, taste-test, and adjust as needed.
Cooking the Black Bean Burgers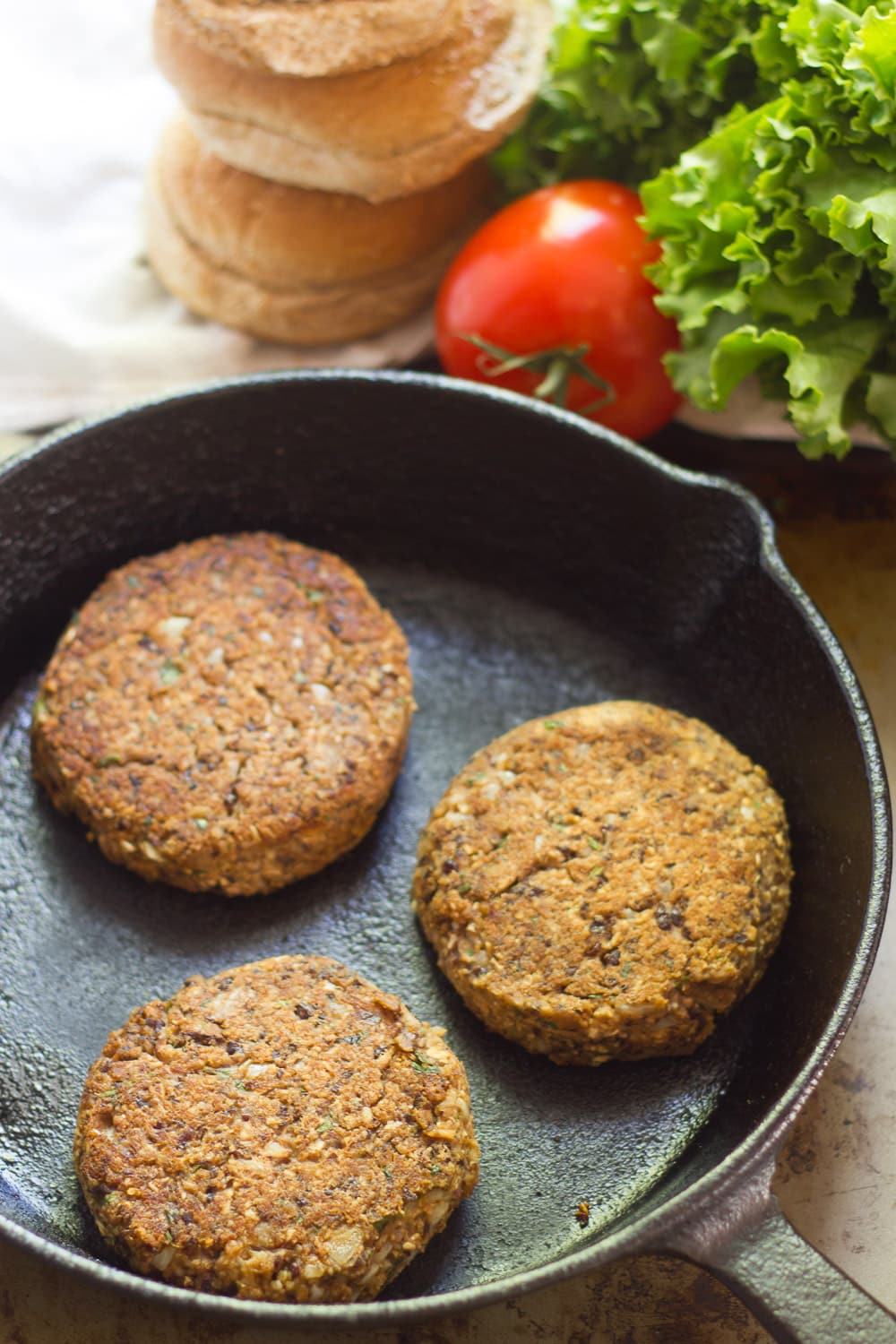 Shape the mix into patties—my base formula should give you about four to six of them. Lightly oil a nonstick skillet an cook the patties over medium heat for about 4 minutes on each side. Alternatively, you can bake the patties on parchment paper at 400°F for about 15 minutes on each side. Be careful if you'd like to cook them on the grill! Black bean burgers are delicate, so I recommend baking them first until set, and then grilling them over a sheet of foil.
Black Bean Burger Toppings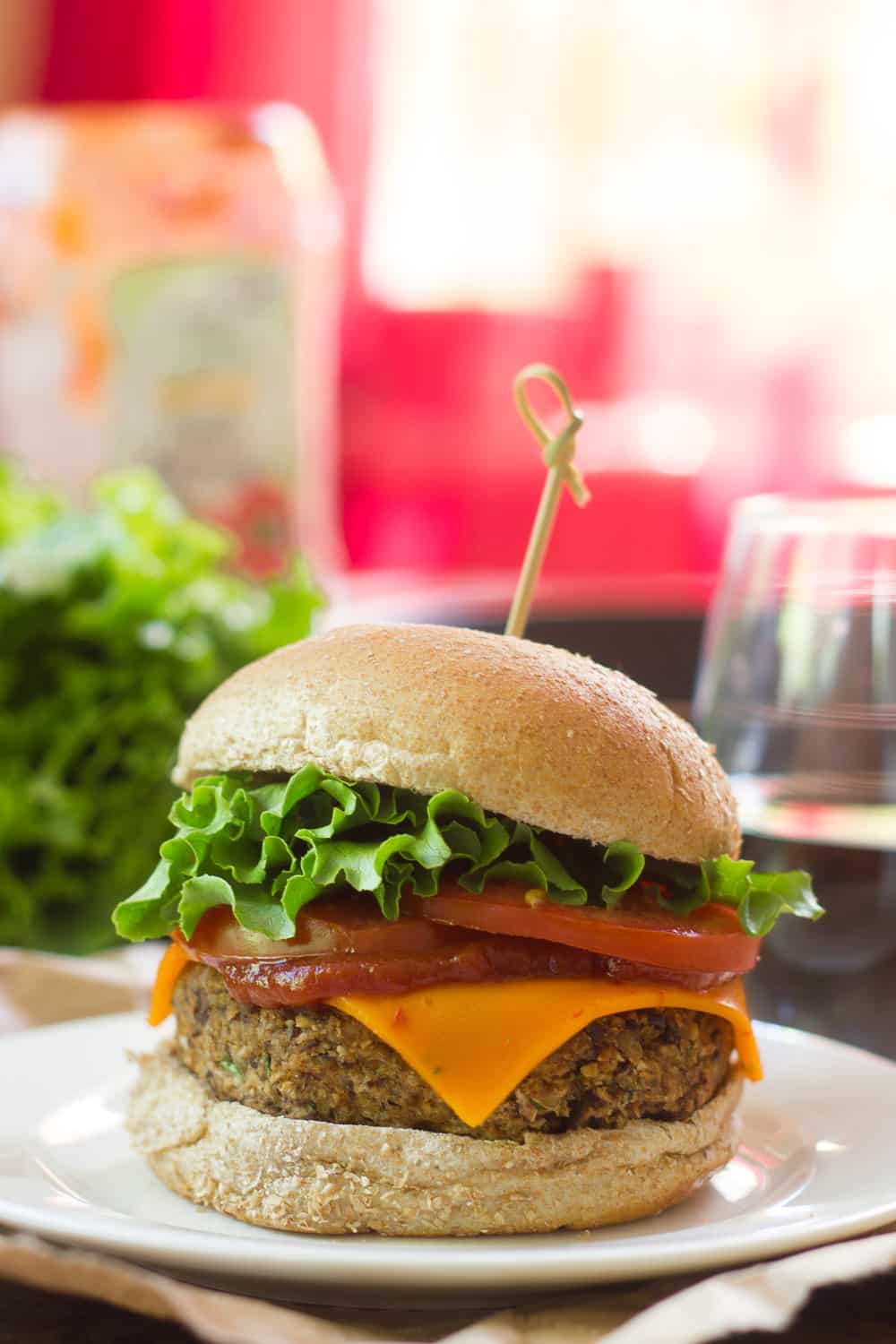 A slice of cheese (dairy-based or vegan) goes great on a black bean burger (I really like Field Roast Chao Slices if you're keeping it vegan). From there, you can stick with the classic mustard and ketchup, or experiment with different toppers. For the more adventurous, salsa, chutney, or hummus can be a great topper. Experiment with different sauces and dressings (we love the sweet saucy onions on these burgers).