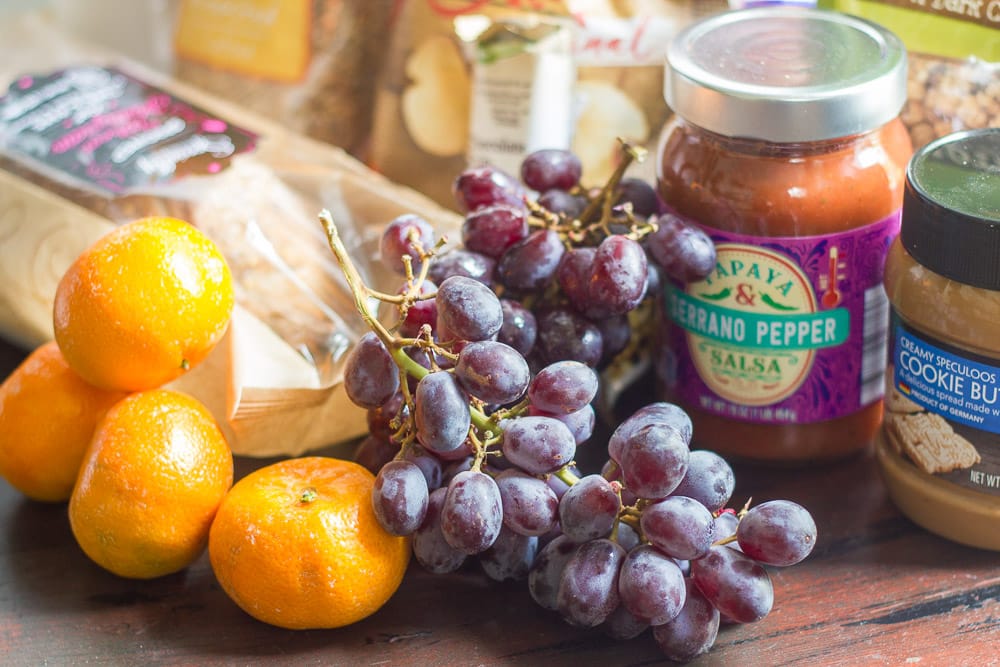 This is a sponsored post written on behalf of ALDI.
I live in an area of the country where the weather very quickly goes from freezing cold to hot and humid. We have a couple of very brief periods during the spring and fall when it's mild and comfortable, and as you can imagine, I take full advantage and get in as much outdoor time as possible during those periods. That means lots of picnics, walks, hikes, and other outings with friends and family. I'm working on improving my planning skills for these outings, and that includes food! I'm always on the lookout for packable snacks and other items that can make a picnic-basket meal extra special.
Lucky me, I have an ALDI on the way to one of my favorite picnic spots in the area. Last weekend my husband and I spent some time there in search of picnic basket materials for our spring outings. I was pleasantly surprised by the number of products available that were perfect for vegetarian picnicking, including a few favorites that I'm sure I won't find anywhere else (just check out the papaya and serrano pepper salsa, which I'll tell you about below). I left with a basket full of delicious treats, which is always a good sign when visiting a new store for the first time. The best surprise of all was when I checked out—for the amount of stuff I bought I expected the total at the bottom of my receipt to be way higher. I think we did pretty darn good and will be returning to ALDI for sure.
Here are our six favorites from the trip!
SimplyNature Rosemary and Olive Oil Sprouted Grain Crackers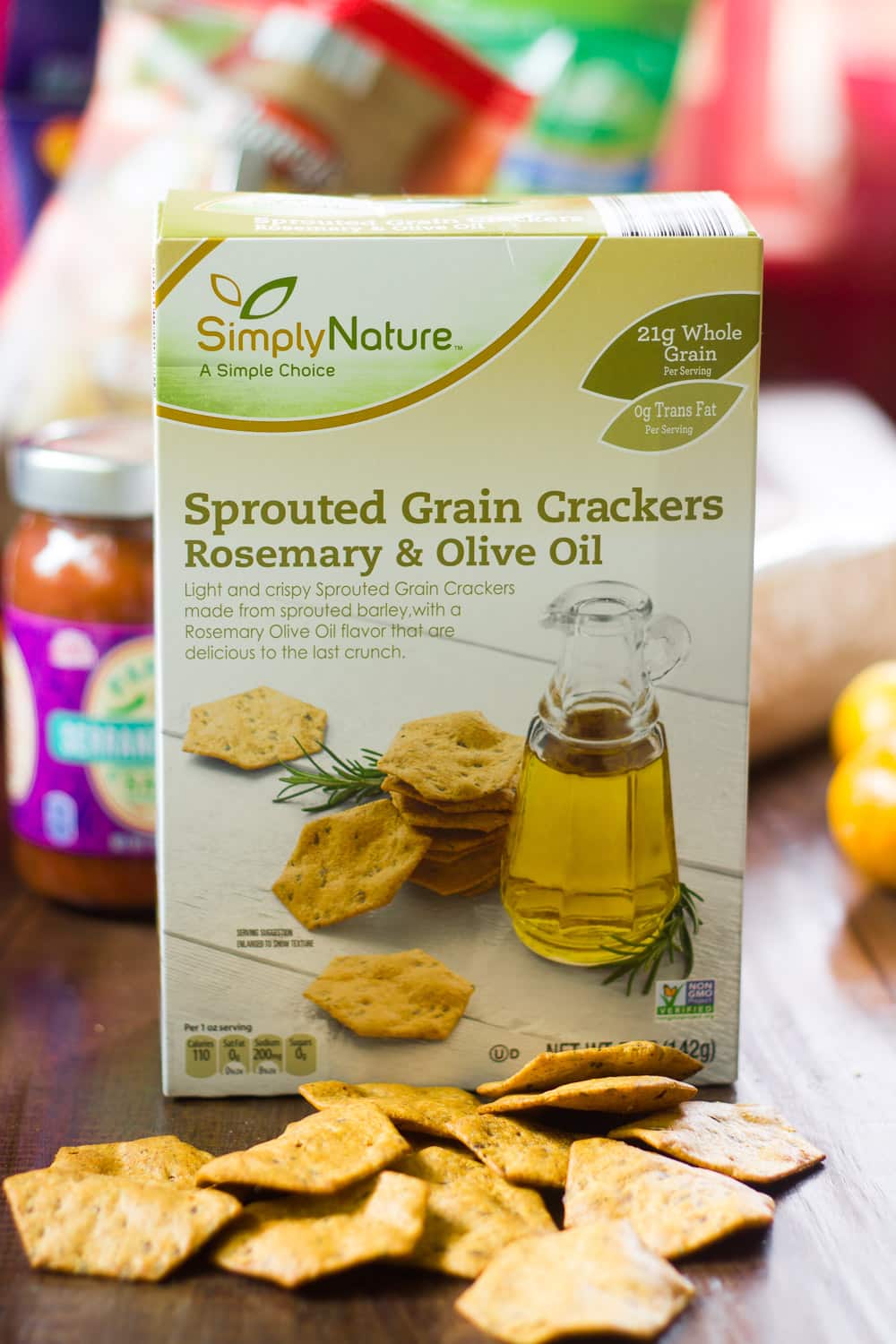 These crackers are just plain delicious. With the flavors of olive oil and rosemary, they'd be perfect for slathering with savory spreads like hummus, but they're also flavorful enough to enjoy on their own. And because they're made with sprouted whole grains and totally void of trans fats, I'm okay with downing a whole bunch at a time (which is easy to do, because these suckers are addictive!).
Cuties California Mandarins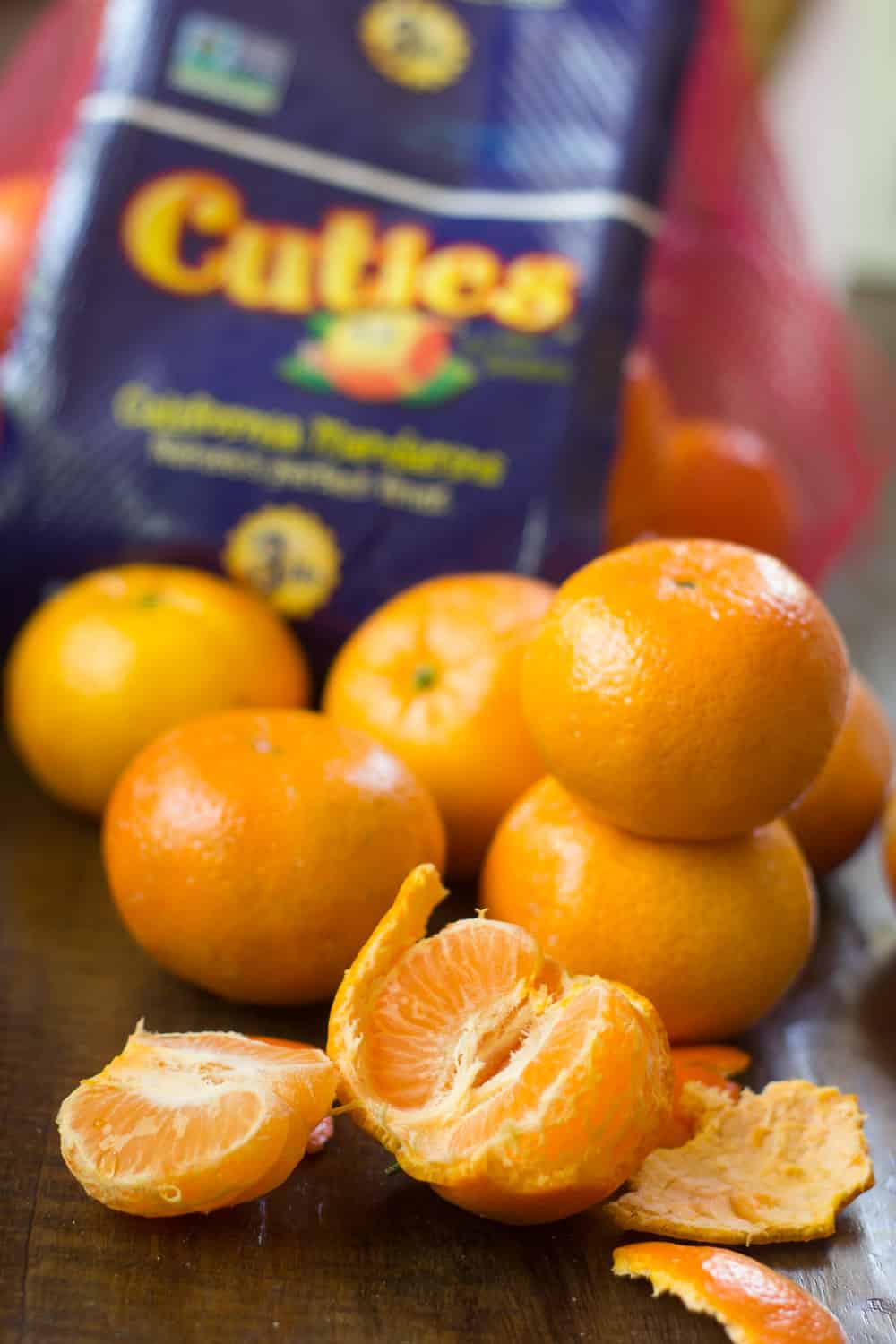 These are my husband's favorite fruit to snack on. They're super sweet and juicy, and small enough so that throwing a couple into your picnic basket won't take up a lot of space.
Specially Selected Creamy Speculoos Cookie Butter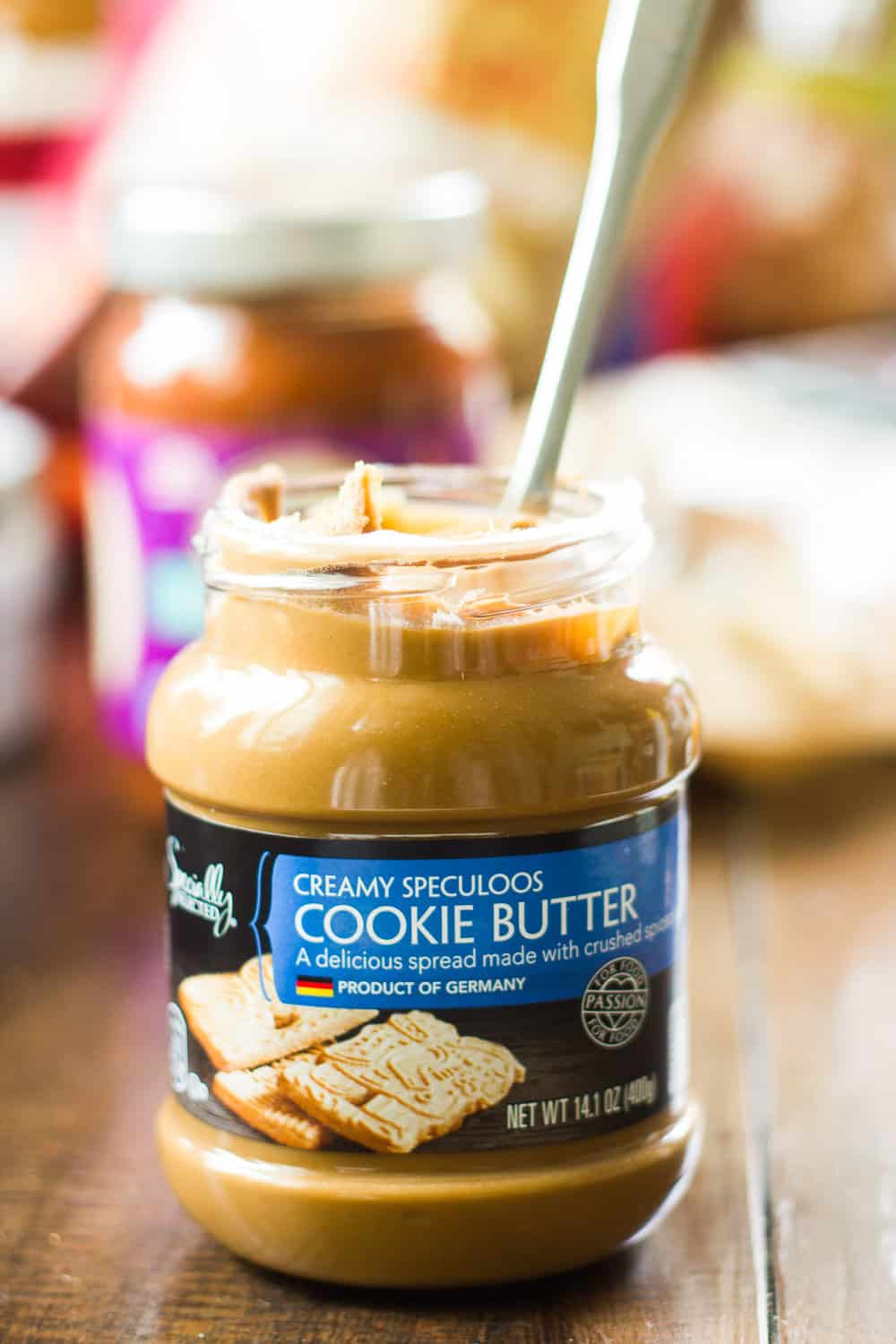 I can't even begin to tell you how happy I was to find a jar of cookie butter at ALDI. Have you tried this stuff? Think of a spread with the texture of peanut butter, but the flavor of cinnamon shortbread cookies. It's definitely an indulgence. Cookie butter has been a longtime favorite of mine, but it's not always easy to find. So yeah, I basically hit the roof when I saw this. And bonus: it was under three bucks for a jar, which is way less than I'm used to paying.
Specially Selected Sprouted Wheat Multigrain Take & Bake Loaf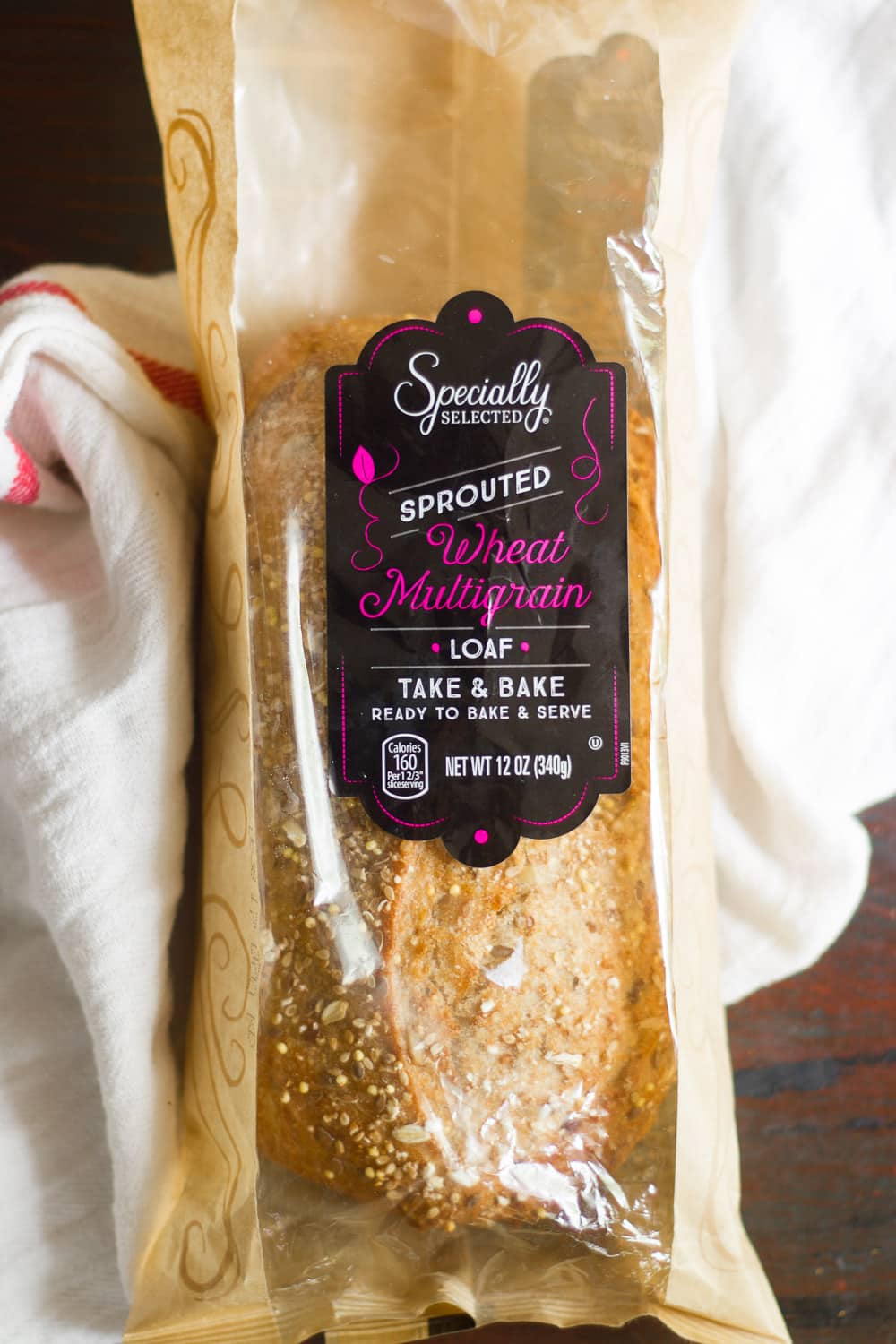 So you're going to need something to spread that cookie butter on, and in my opinion, some crusty bread is the way to go. And of course some good bread is a necessity for sandwich packing too. I really like Specially Selected Sprouted Wheat Multigrain Take & Bake Loaf because you can buy it, stash it away for a few days, and then bake it up right before you're ready to use it, and it tastes just like fresh baked. Just remember to bake the bread before packing it into your picnic basket!
Clancy's Original Apple Chips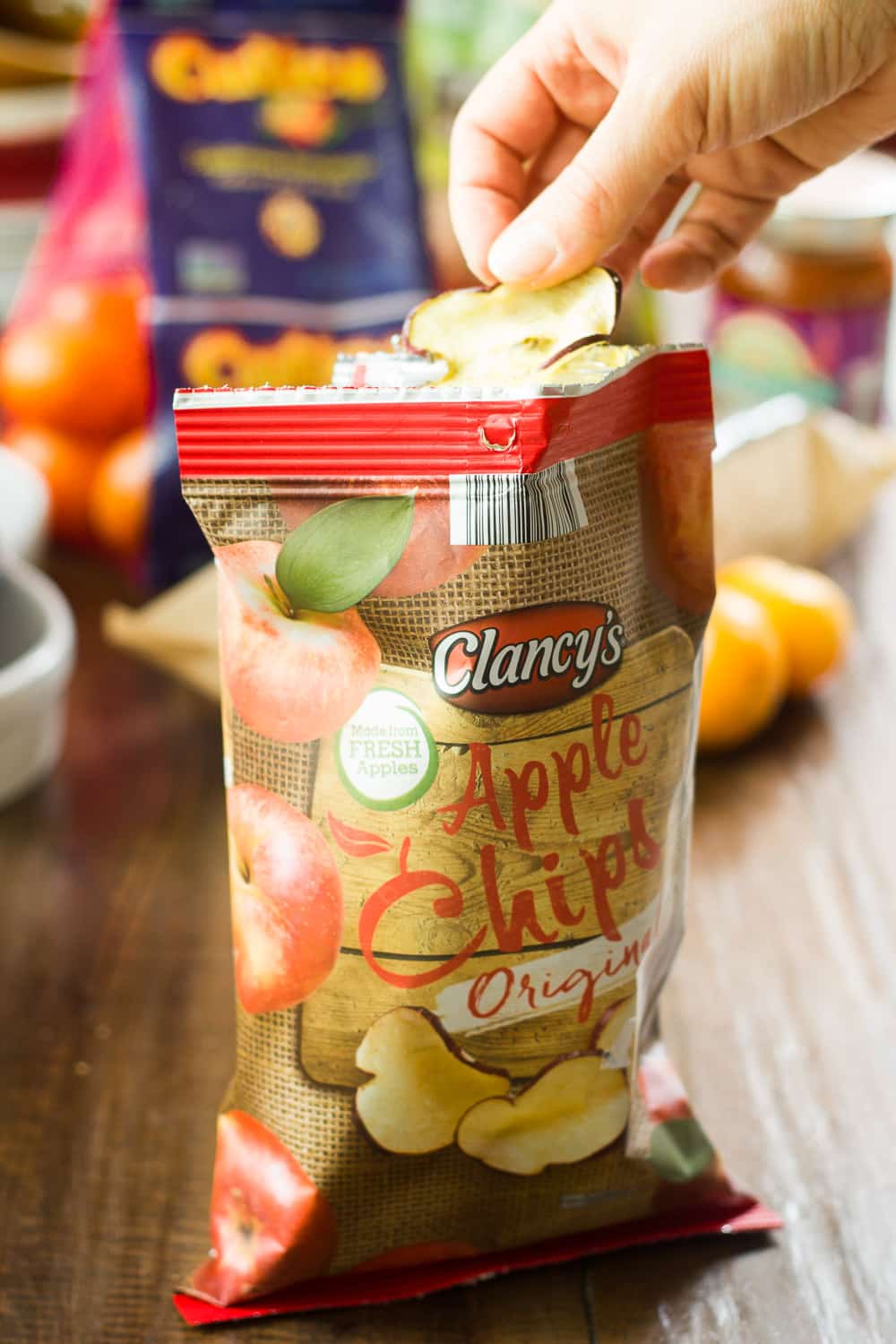 Apple chips are one of my favorite snacks when I'm feeling indecisive because they've got a little bit of sweetness and a little bit of crunch. They're also a perfect picnic side dish to enjoy alongside a sandwich, as an alternative to potato chips. I've tried making my own apple chips, but they never come out as good as these, so they'll be a staple in my picnic baskets from now on.
Casa Mamita Papaya & Serrano Pepper Salsa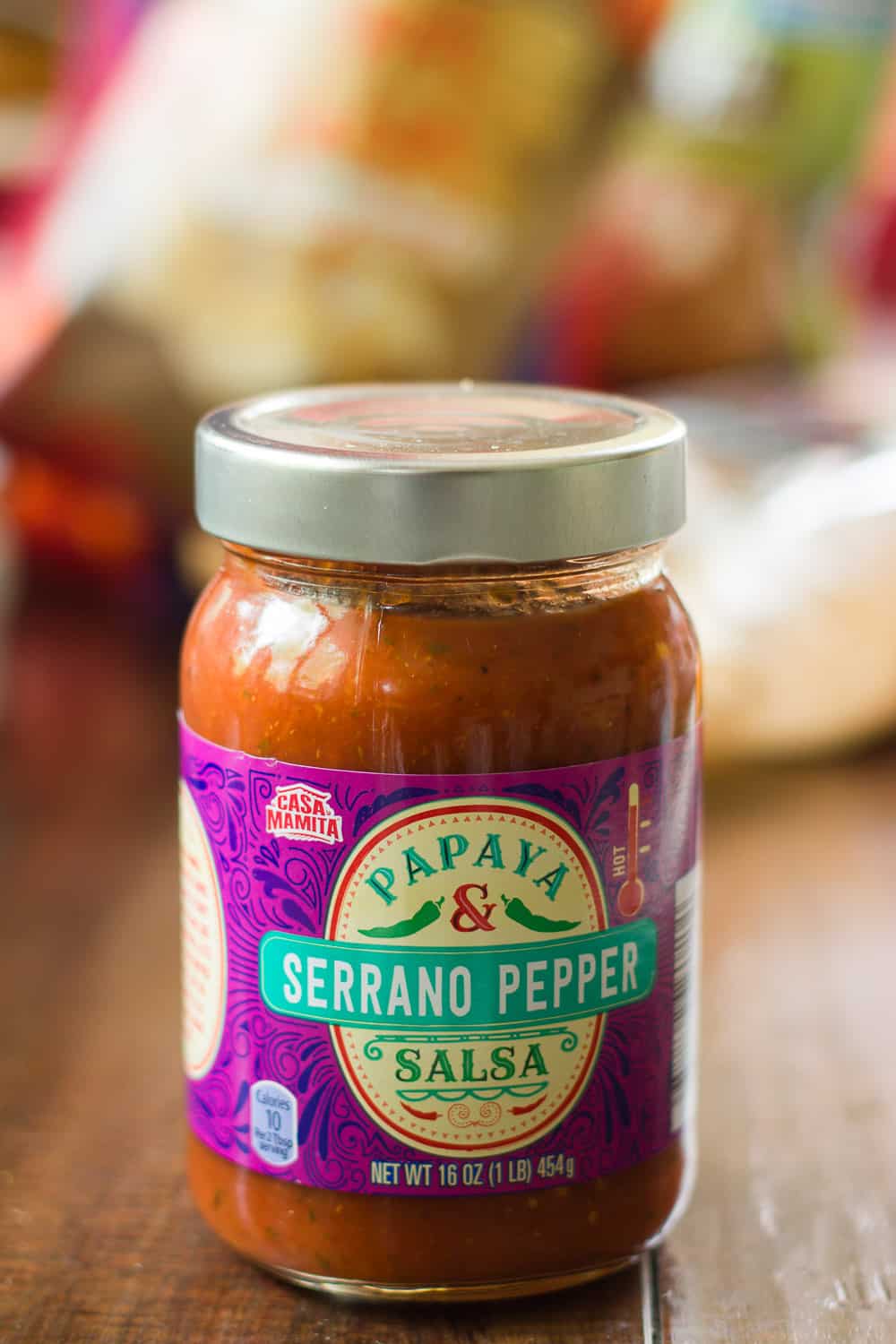 Regular old tomato salsa is a little boring for me, so I was really excited to find that ALDI has a nice selection of salsas featuring creative flavor combinations. I chose the papaya & serrano pepper flavor, because I love the combination of sweet and spicy flavors, and as the little thermometer image on the label indicates, this one is nice and spicy. It would be perfect for chip dipping, or a great way to add some flavor if you want to pack some sandwiches or wraps in your picnic basket.
I think we're pretty set for this picnicking season, and hopefully you'll be inspired to pack up some goodies and head into the outdoors yourself. Keep in mind that with all the products mentioned, price and availability may vary, but I think if you head to ALDI you'll be pleased with what you find. Check out the store locator here to visit your closest ALDI!