Our weekly vegetarian meal plans are 5-day menus that serve a family of 4 — or less if you don't mind leftovers! Click on each of the meal links below to get printable recipes.
Here's this week's meatless meal plan:
Monday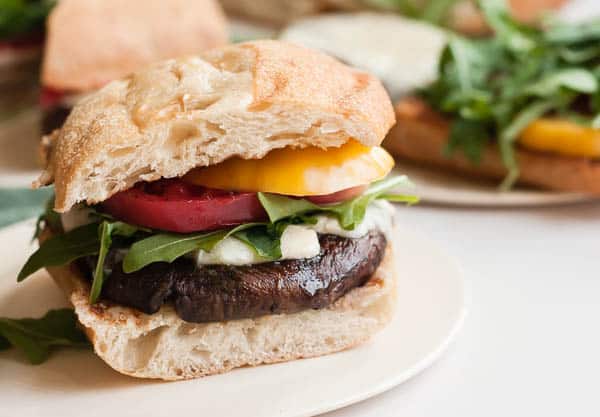 Cabernet Portabella Burgers // These savory grilled mushroom burgers are a great vegetarian option for Memorial Day celebrations, but they work as a casual weeknight dinner too.
Tuesday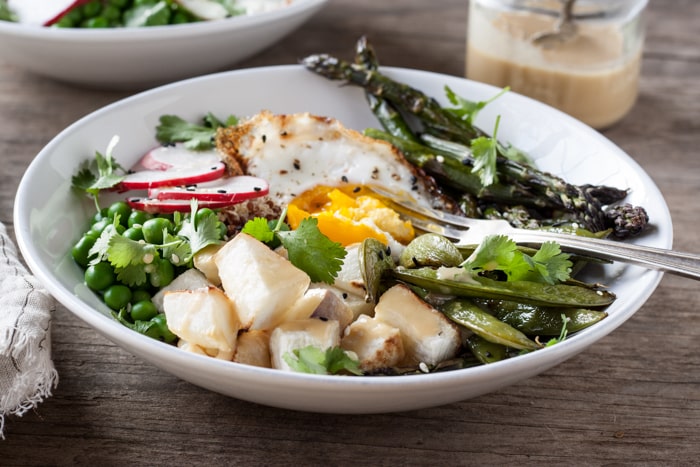 Spring Nourish Bowls // Enjoy the tail-end of spring with these healthy bowls full of seasonal produce, quinoa, and a gingery dressing.
Wednesday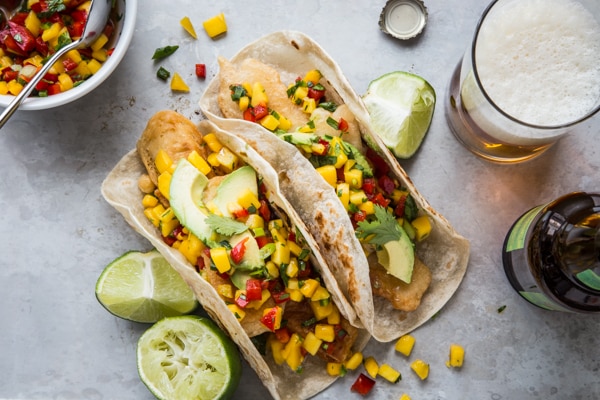 Beer-Battered Tofu Tacos with Mango Salsa // Crispy tofu is the best kind of tofu, but adding beer (and mango salsa!) makes it even better.
Thursday
Eggplant Spinach Meatballs // Serve these homemade veggie meatballs over a plate of spaghetti and marinara for a meatless version of the comfort food staple.
Friday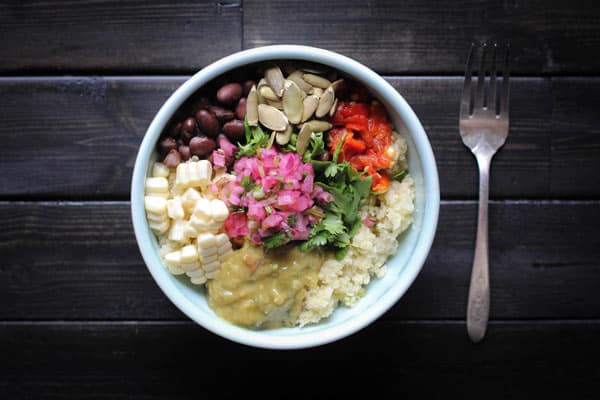 Mexican Cauliflower Rice Salad // End the week on a lighter note with this easy-to-customize cauliflower rice salad.
Tips For This Week's Plan
Use leftover arugula to assemble a side salad to go with the burgers or add it to Tuesday's nourish bowls.
Extra miso can be used to make soup or these miso-grilled veggies.
If you can get fresh corn on the cob or English peas, you can cross the frozen versions off the shopping list and add them to the produce section instead.
You can use jarred roasted red pepper in Friday's salad, but we added a fresh pepper to the shopping list—here are 4 ways to roast it.
Make sure the avocado you buy for the tacos isn't quite ripe if you're doing your shopping on the weekend—or pick up a ripe one on Wednesday.