Our vegetarian meal plans are 5-day menus that serve a family of 4 — or less if you don't mind leftovers! Click on each of the meal links below to get printable recipes, then print the meal plan and shopping list at the bottom of this post.
Here's this week's vegetarian meal plan:
Monday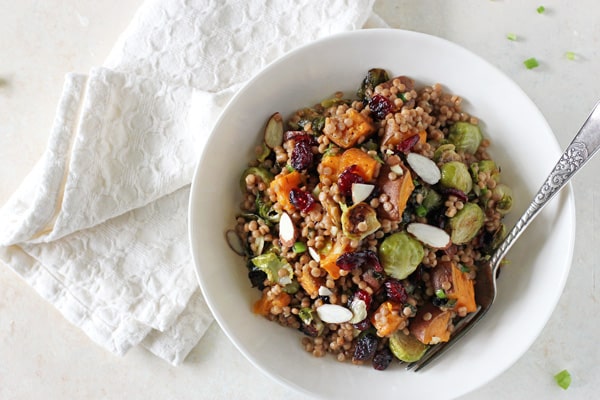 Brussels Sprout and Sweet Potato Israeli Couscous Salad // This sweet and savory salad makes a perfect healthy meal to get your week started on the right track.
Tuesday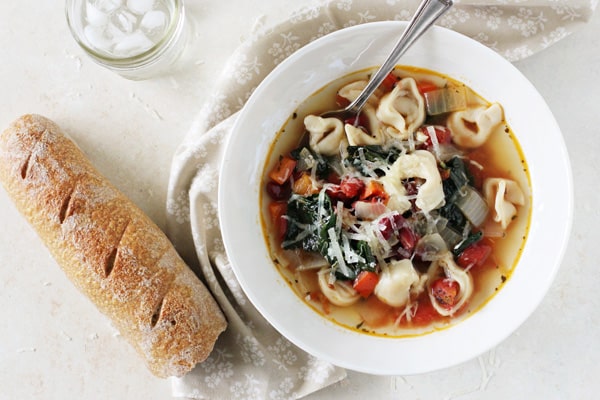 Tortellini and Kale Soup // A piping hot bowl of this hearty soup is the perfect warm-you-up meal for cold winter nights.
Wednesday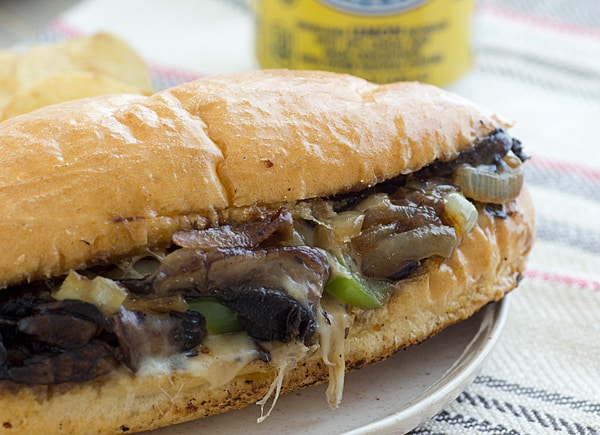 Portabella Mushroom Cheesesteaks // Juicy portabella mushroom slices stand in for the meat in these savory vegetarian cheesesteak sandwiches.
Thursday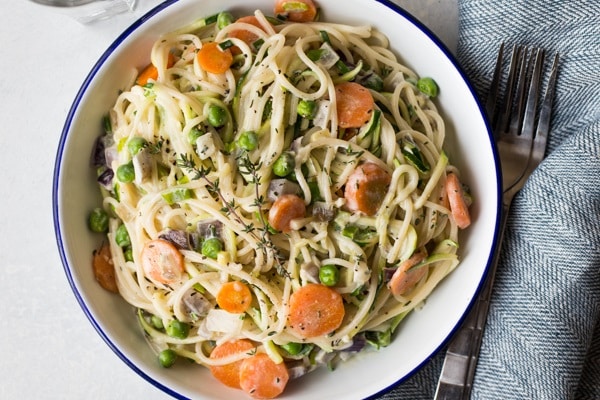 Pasta with Thyme Cream & Zucchini Noodles // A mix of pasta and spiralized zucchini noodles gives this dish the perfect balance between healthy and indulgent.
Friday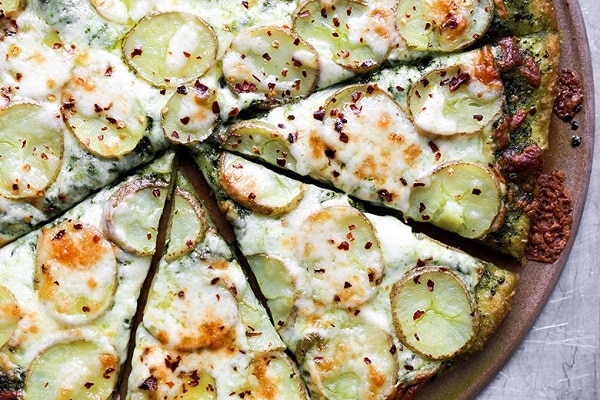 Potato Pizza with Kale Pesto // This pizza featuring two types of cheese, potatoes and garlicky kale pesto is a perfect hearty meal to wrap up the week.
Printable Meal Plan & Shopping List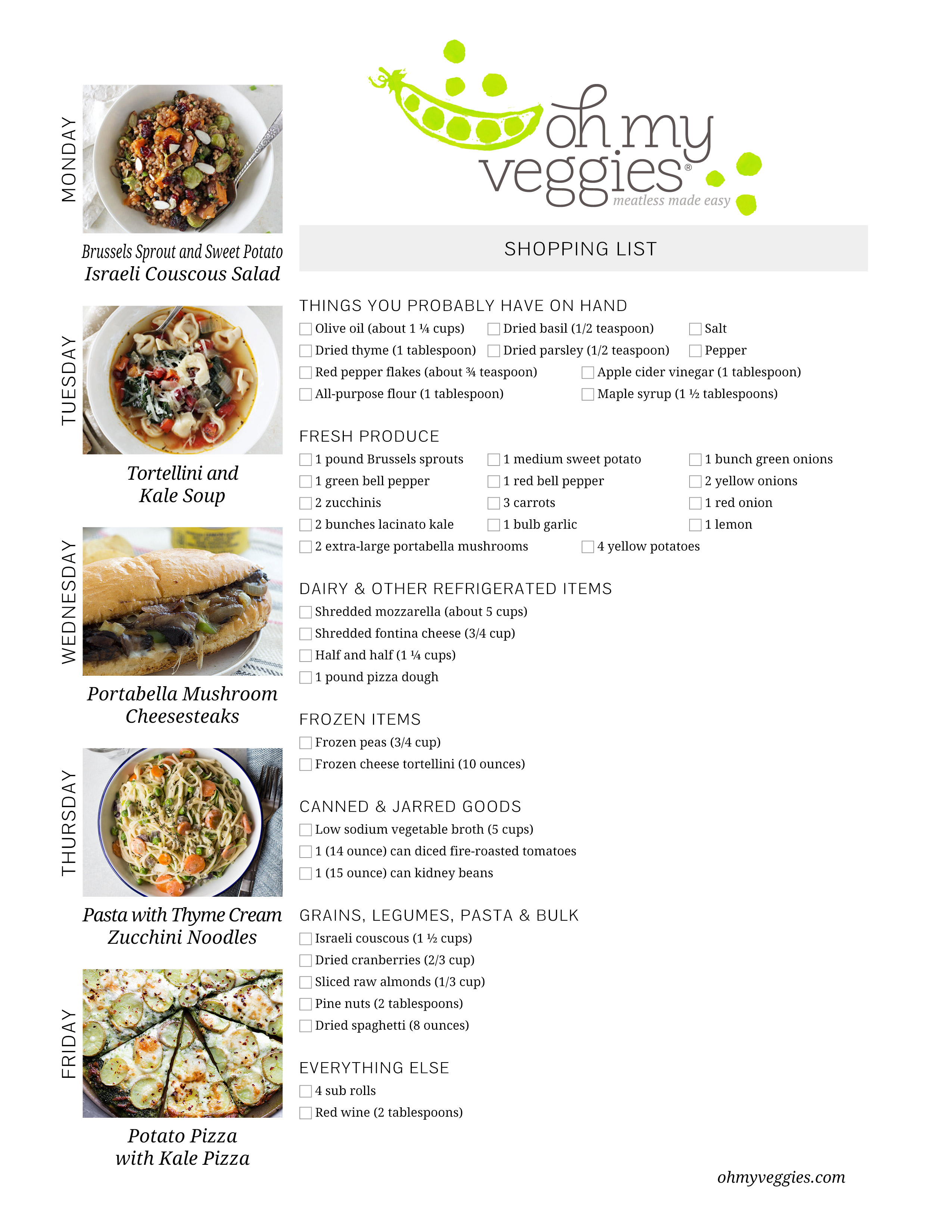 Tips for This Week's Vegetarian Meal Plan
Monday's salad can easily be made in advance, and the leftovers are great for packed lunches.
Tuesday's portabella cheesesteaks recipe calls for sliced mozzarella. We added shredded to the list instead, since you can use it for Tuesday's soup and Friday's pizza too.
If you can't find the lacinato kale for Tuesday's soup, feel free to substitute curly kale, which is usually more readily available.
The pesto for Friday's pizza calls for a couple of tablespoons of pine nuts. If you don't normally buy pine nuts, feel free to substitute walnuts.
Click here for a printable version of this week's vegetarian meal plan and shopping list.
Find more dinner ideas from our Meatless Meal Plan archives.