Our vegetarian meal plans are 5-day menus that serve a family of 4 — or less if you don't mind leftovers! Click on each of the meal links below to get printable recipes, then print the meal plan and shopping list at the bottom of this post.
Here's this week's vegetarian meal plan:
Monday

Portabella Mushroom Fajitas // Hearty portabella mushroom strips make the perfect savory filling for these meatless fajitas.
Tuesday

Indian Curried Cauliflower & Chickpea Burritos // Coconut basmati rice and Indian-spiced chickpeas and veggies are served wrapped up in warm tortillas to make these flavorful burritos.
Wednesday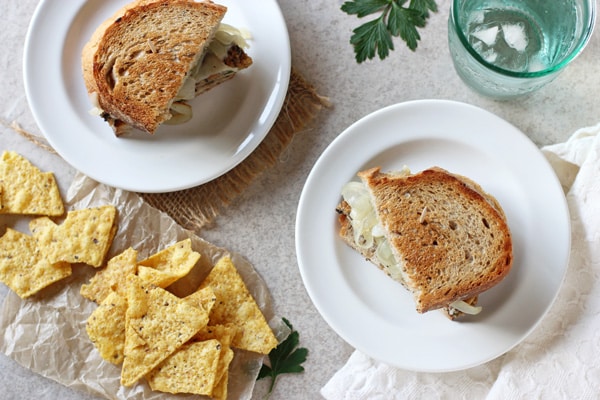 Mushroom Cannellini Bean Patty Melts // If you're a fan of both veggie burgers and grilled cheese sandwiches, then you'll love these vegetarian patty melts.
Thursday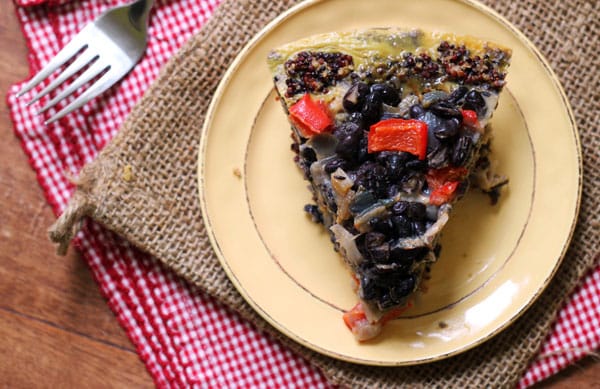 Southwestern Style Quiche with Quinoa Crust // Classic quiche gets an upgrade with a gluten-free quinoa crust, hearty black beans, and southwestern spices.
Friday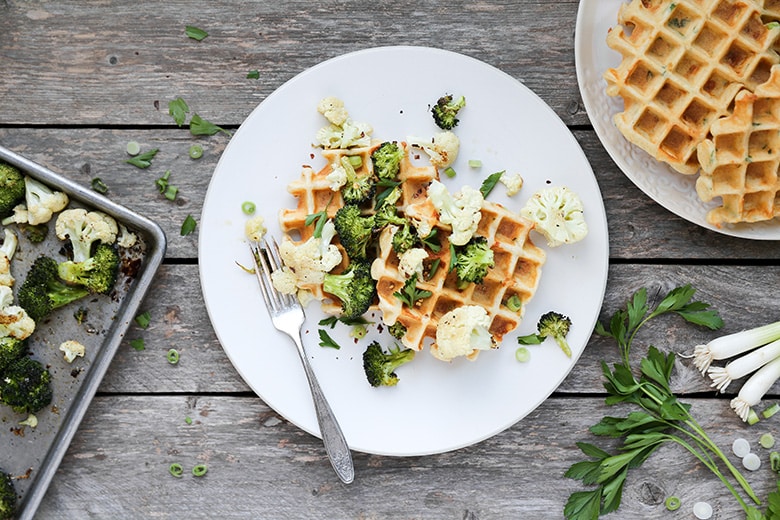 Savory Waffles with Roasted Broccoli and Cauliflower // Wrap up the week with these waffles as a savory breakfast-for-dinner.
Printable Meal Plan & Shopping List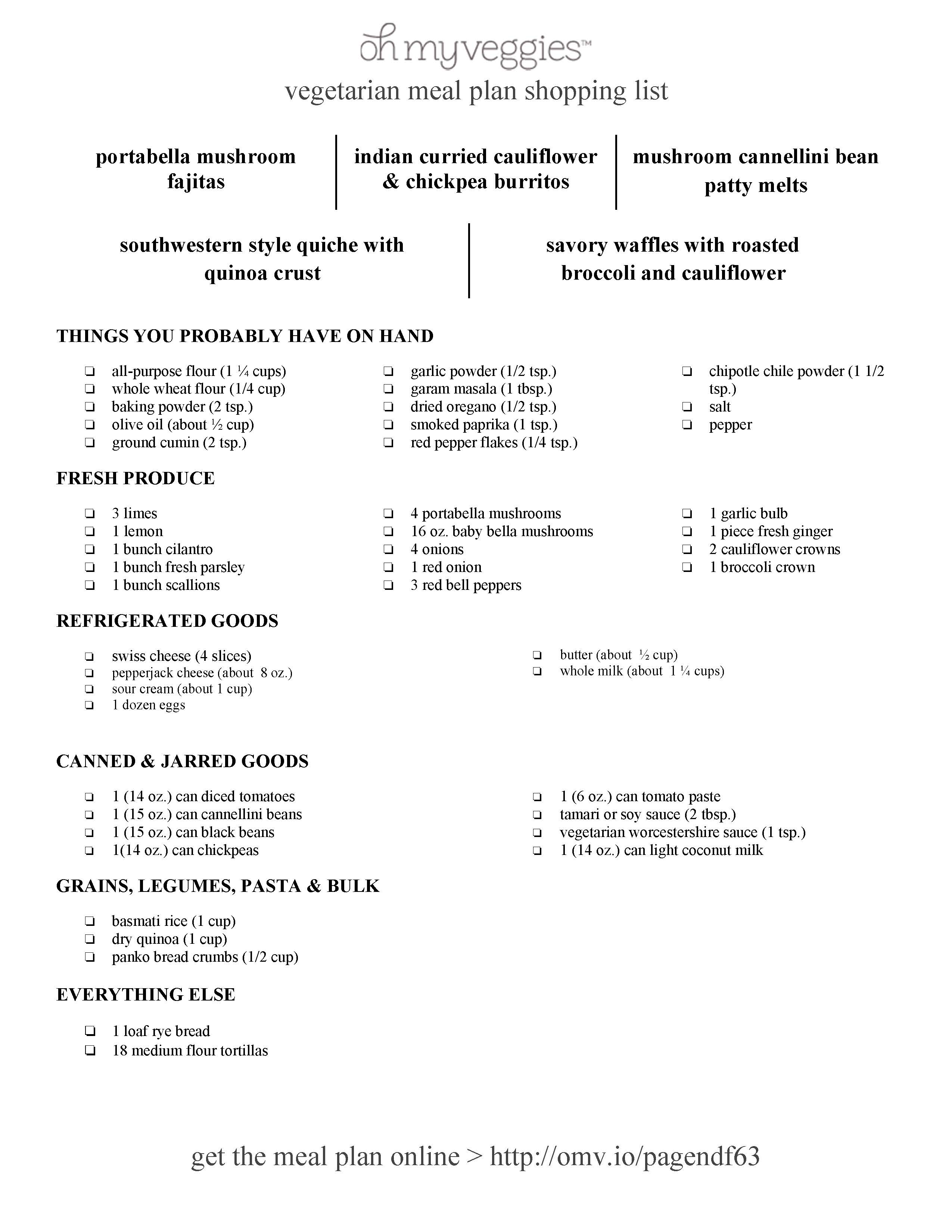 Tips for This Week's Vegetarian Meal Plan
Save time on Thursday's quiche by making the crust in advance.
If you have some leftover cilantro after making Monday's fajitas and Tuesday's burritos, use it as a topper for Thursday's quiche.
You can also save some time on Wednesday's patty melts by making the patties ahead of time.
If you buy a dozen eggs you should have three left by Friday. Scramble them up and serve them alongside the savory waffles.
Friday's waffles call for cheddar cheese, but since you're already buying pepperjack for Thursday's quiche, you can use that instead. If you prefer cheddar, add it to the list.
Click here for a printable version of this week's vegetarian plan and shopping list.
Find more dinner ideas from our Meatless Meal Plan archives.