Our vegan meal plans are 5-day menus that serve a family of 4 — or less if you don't mind leftovers! Click on each of the meal links below to get printable recipes, then print the meal plan and shopping list at the bottom of this post.
Here's this week's vegan meal plan:
Monday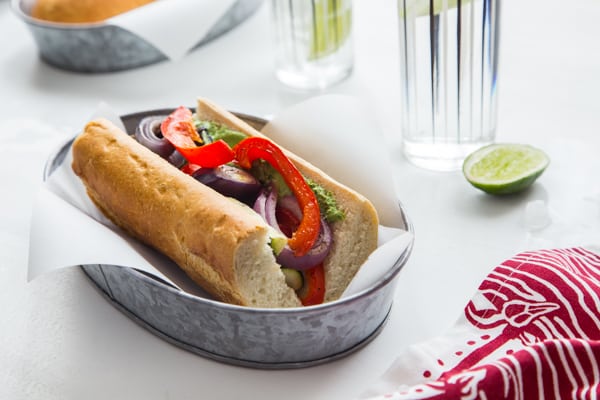 Roasted Vegetable Sandwiches with Creamy Chimichurri Spread // Creamy silken tofu-based chimichurri spread takes these roasted veggie sandwiches from good to over the top delicious.
Tuesday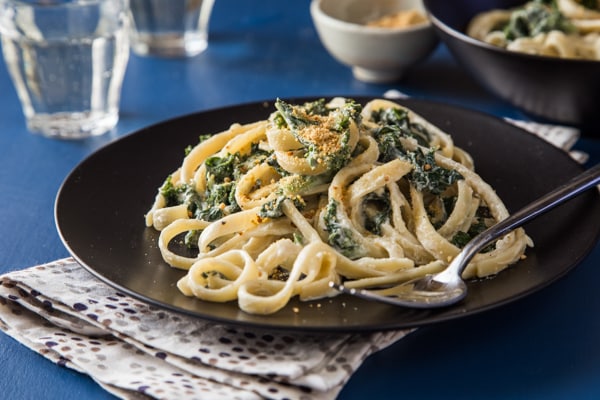 Vegan Fettuccine Kalefredo // This vegan spin on fettuccine Alfredo packs an added nutritional and flavor punch, thanks to the addition of garlicky sautéed kale.
Wednesday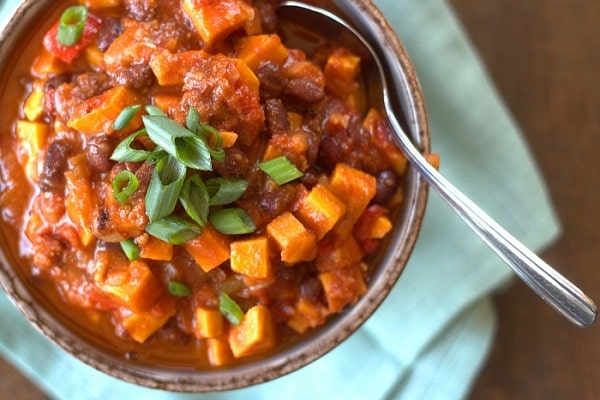 Chipotle Black Bean & Sweet Potato Chili // Sweet potatoes are the perfect compliment to smoky, spicy chipotle peppers in this easy and flavorful vegan chili.
Thursday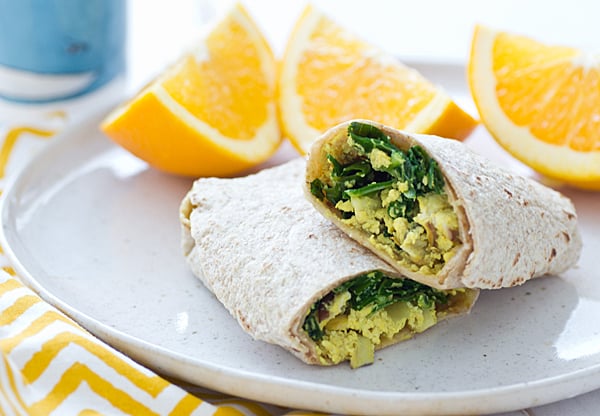 Freezer Friendly Greens & Tofu Scramble Wraps // If you were ever a fan of scrambled eggs, you'll probably love these savory scrambled tofu wraps.
Friday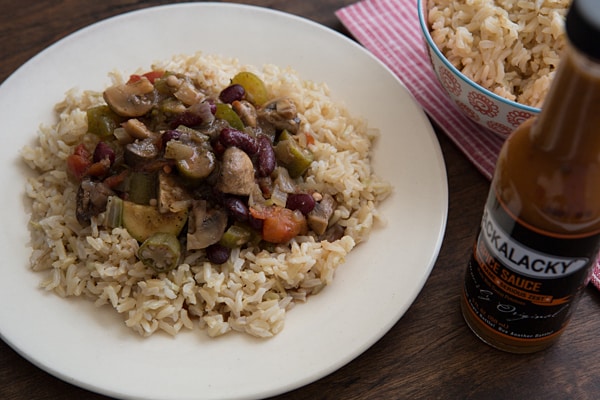 Slow Cooker Vegetarian Gumbo // This easy vegan gumbo uses lots of veggies in place of the seafood you'd find in traditional gumbo recipes.
Printable Meal Plan & Shopping List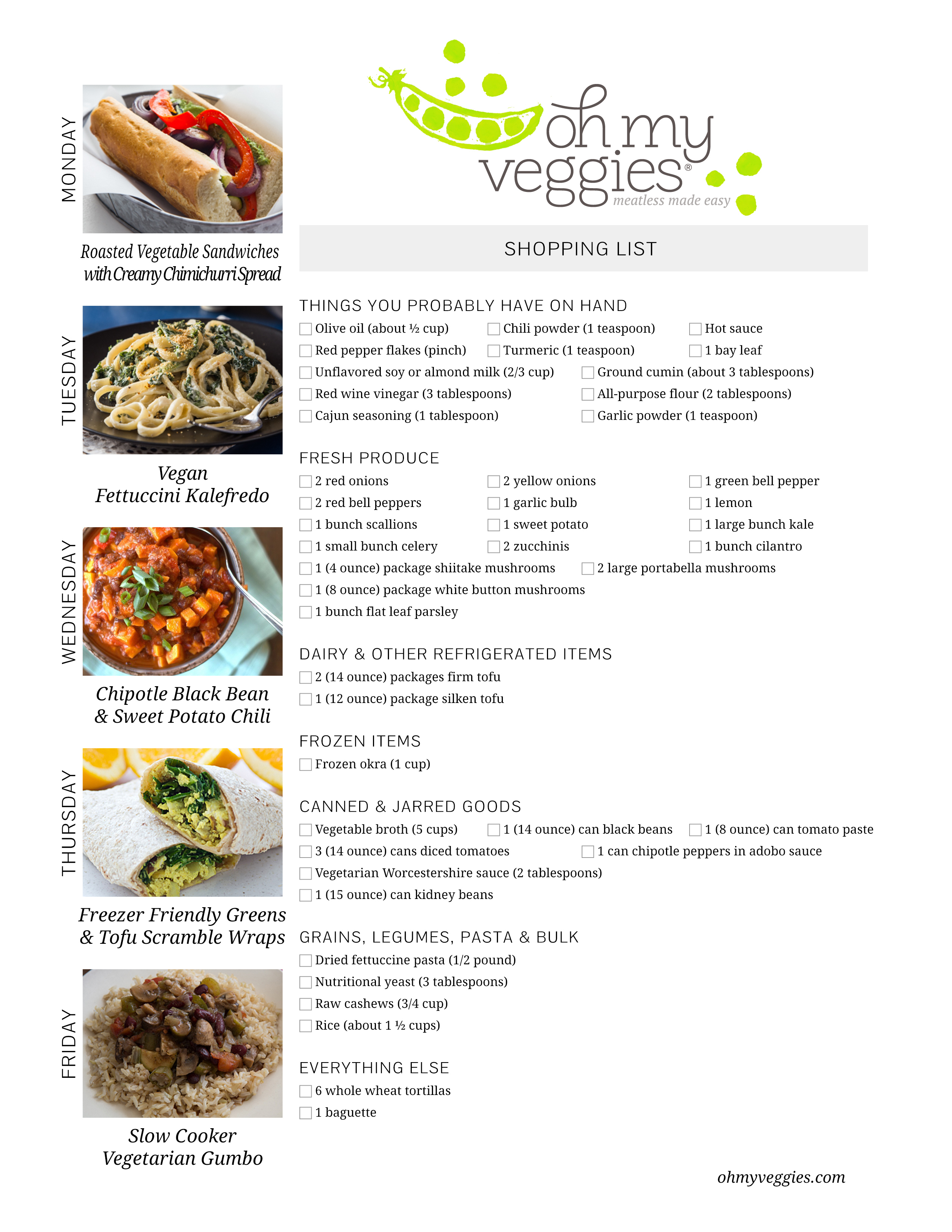 Tips for This Week's Vegan Meal Plan
Mondays veggie sandwich recipe is the only one that calls for grapeseed oil, so we left it off the list. Use whatever high smoke point oil you've got on  hand.
You'll probably end up with a couple of leftover tofu scramble wraps on Thursday. As the name implies, they freeze well! You can also stick them into the fridge and have Friday's breakfast ready at hand.
We put a big bunch of kale on the list, for Tuesday's kalefredo and Thursday's wraps. Feel free to grab a small bunch, along with another bunch of spinach or chard if you'd prefer to use a different type of greens in the wraps.
You'll have some leftover tofu when you make Tuesday's kalefredo. Tofu freezes well, so seal it up and freeze it for later.
Wednesday's chili recipe makes a nice-sized batch. Check out our post on 4 ways to use leftover chili for some inspiration on how to use the leftovers.
We added a bunch of scallions to the list as topping for Wednesday's chili and Friday's gumbo.
Click here for a printable version of this week's vegan plan and shopping list.
Find more dinner ideas from our Meatless Meal Plan archives.