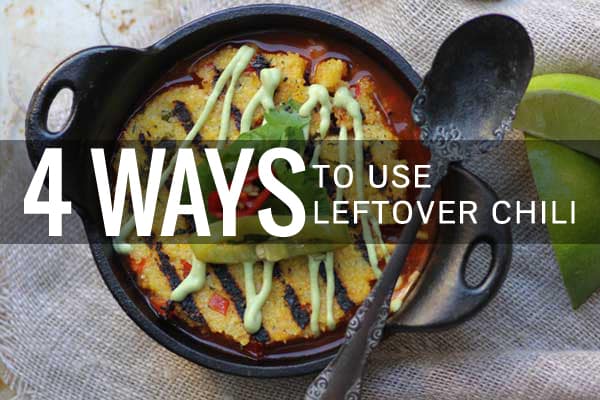 Let's face it: nobody ever made a little pot of chili. I live in a two person household, yet I'm always compelled to make chili in massive batches. It's big food, and when you're not feeding a big group, you can end up with leftovers for days, which is great – I mean, vegetarian chili is a wonderful thing, but even the most delectable of chilis can get a bit boring after a few days. How do you make leftover chili unboring? Repurpose it! Here are four ideas so scrumptious that you'll want to make an extra massive batch of chili, just so you can try out every single one.
Use it as Stuffing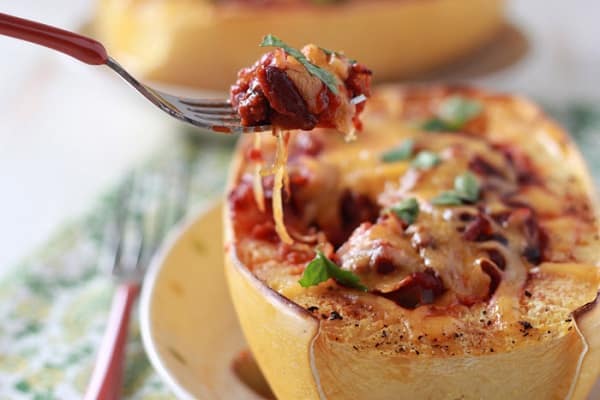 Vegetarian chili is loaded with both bulk and flavor, which makes it perfect for rounding out stuffable veggie ingredients to transform them into delicious and hearty main courses. Kitchen Treaty did just that in this recipe by filling an otherwise plain spaghetti squash with spicy vegetarian chili and topping it off with melty cheese. You can apply the same idea to things like zucchini, peppers, eggplant, potatoes, and sweet potatoes, like Pancake Warriors did here.
Use it as Sauce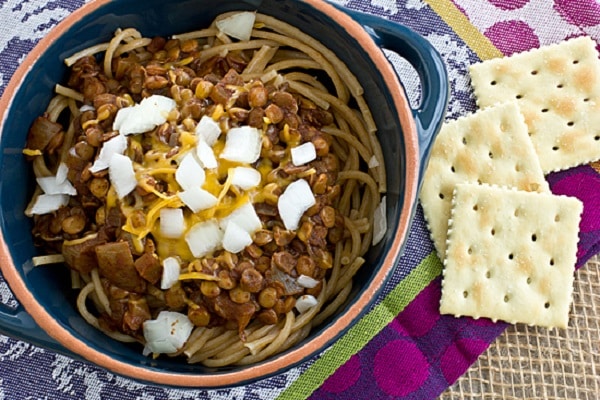 Vegetarian chili tends to be packed with fiber and protein, thanks to the veggies and beans that typically act as main ingredients in place of meat. This means it does a great job of balancing out otherwise carby main dishes like pasta, so you stay full and satisfied. This vegan Cincinnati chili uses lentils atop whole wheat spaghetti. If mac and cheese is your pasta dish of choice, try some chili mac.
Bake it into a Casserole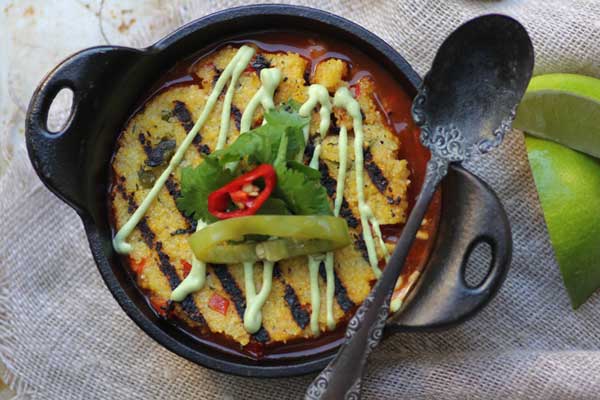 I always think of casseroles as being a lot of work. This isn't the case when your main ingredient is already waiting for you in the fridge, in the form of some leftover chili. Making a chili casserole can be as simple as throwing some chili in a baking dish and topping it with pastry, cornbread, or polenta, like in this recipe. This chili cheese bake from Back to Her Roots makes a whole new meal out of leftover chili by baking it with a flaxbread crust.
Dress Up Your Snacks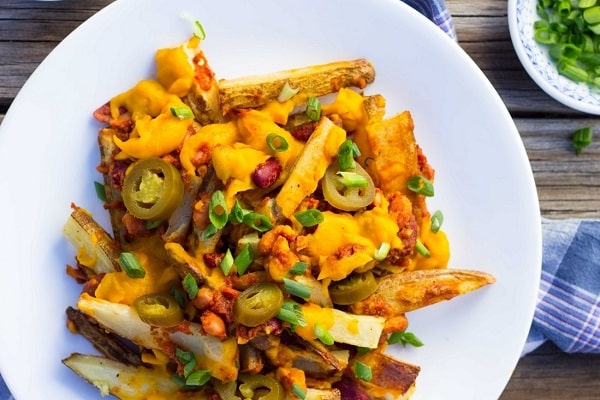 It's pretty much a rule that you can't finish off all of your leftover chili without devoting at least some of it towards snacking. These vegan chili cheese fries from She Likes Food are a great way to turn your favorite chili into a snack. Want an even quicker and easier snack? Just grab a bag of chips and use your leftover chili as a dip, like Oh She Glows did in this recipe.