Our weekly vegetarian meal plans are 5-day menus that serve a family of 4 — or less if you don't mind leftovers! Click on each of the meal links below to get printable recipes.
Here's this week's meatless meal plan:
Monday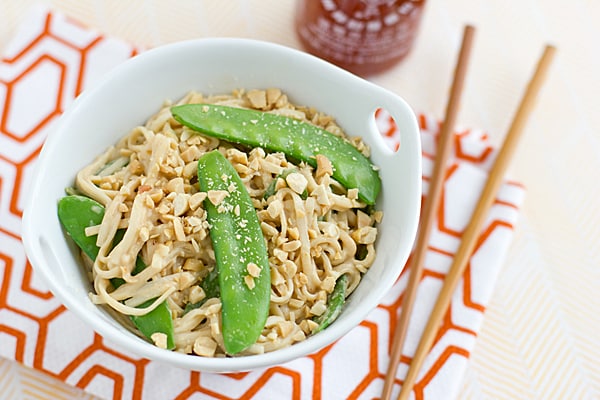 Peanut Udon Noodles with Snow Peas // We love crisp spring snow peas in this easy Asian-inspired noodle dish, but broccoli, snap peas and red bell pepper would work too.
Tuesday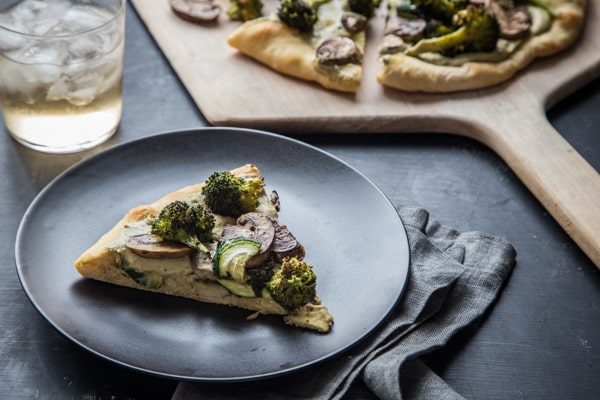 Roasted Vegetable and White Bean Pesto Hummus Pizza // Who needs cheese or sauce? A flavorful homemade hummus does the job of both!
Wednesday & Thursday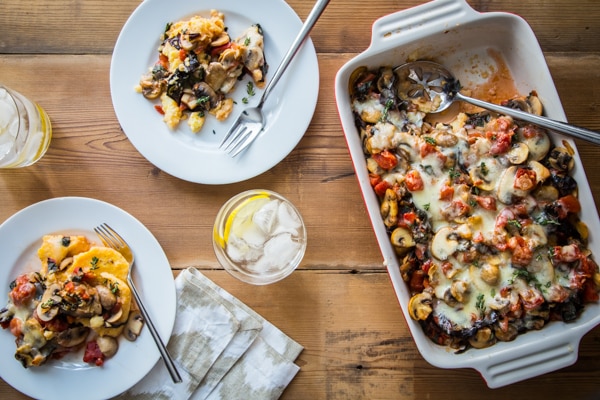 Rustic Polenta Casserole with Mushrooms and Swiss Chard // This makes 8 servings, so it's on the meal plan 2 nights in a row—which means this week's shopping list is super short.
Friday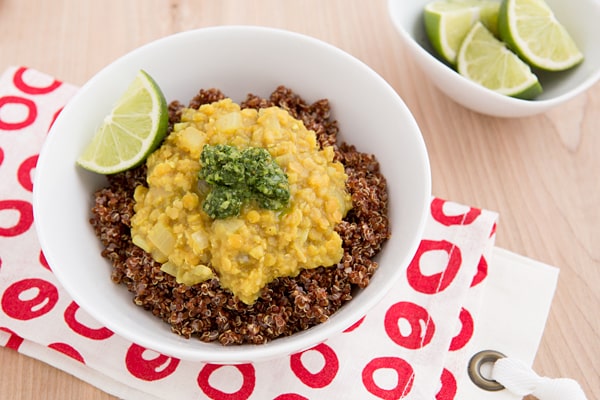 Curried Red Lentil and Quinoa Bowls with Cilantro-Mint Chutney // With red lentils and quinoa, this dinner doesn't skimp on the protein.
Tips For This Week's Plan
To bulk up Monday night's dinner, add some cubed baked tofu to the udon noodles before serving.
The polenta casserole takes a while to make, but it lasts several days in the fridge, so make it over the weekend if you don't have time during the week.
Shredded mozzarella can be substituted for fontina in the polenta casserole.
We called for a medium onion for Friday's dinner—use ¼ cup for the chutney and the rest to make the curried lentils.