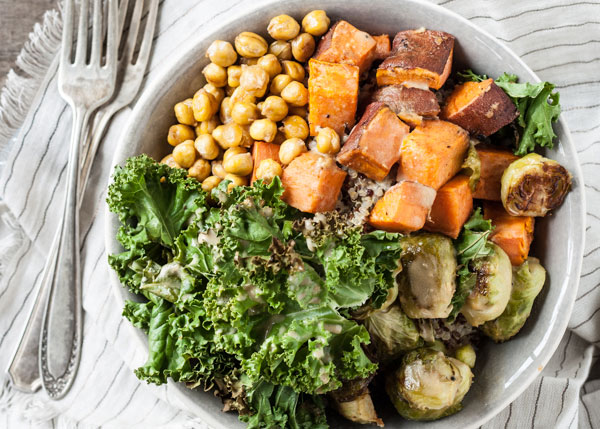 Our vegan meal plans are 5-day menus that serve a family of 4 — or less if you don't mind leftovers! Click on each of the meal links below to get printable recipes, then print the meal plan and shopping list at the bottom of this post.
Here's this week's vegan meal plan:
Monday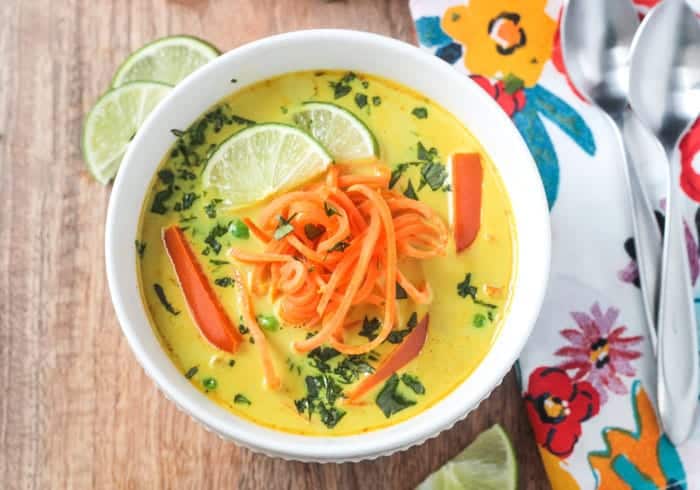 Coconut Curry Soup with Sweet Potato Noodles // Spiralized sweet potatoes are a delicious and healthy alternative to noodles in this flavor-packed vegan soup.
Tuesday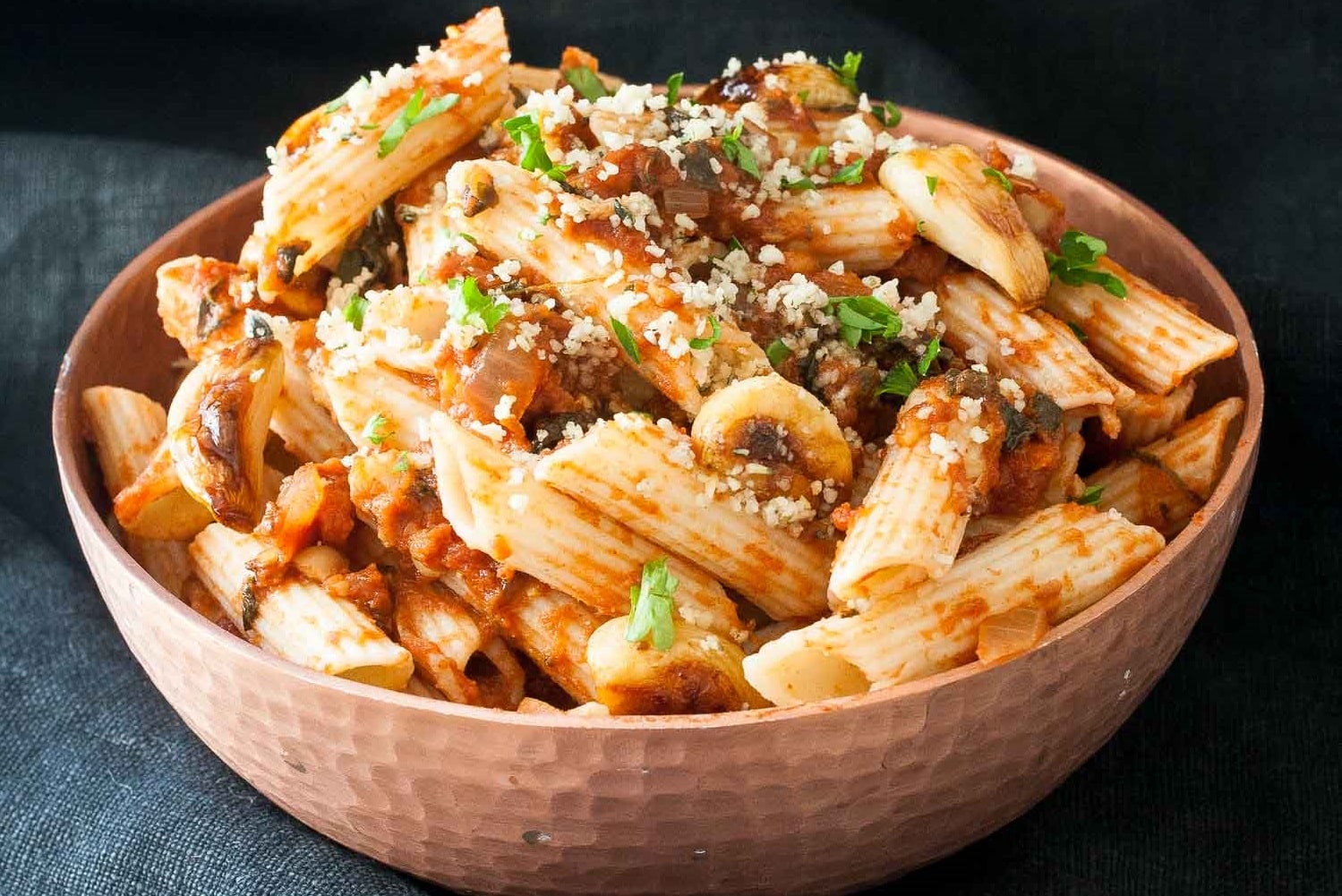 Chickpeas in Spicy Smoked Tomato Sauce with Penne // This easy pasta dinner is packed with flavor, thanks to roasted garlic and smoked paprika.
Wednesday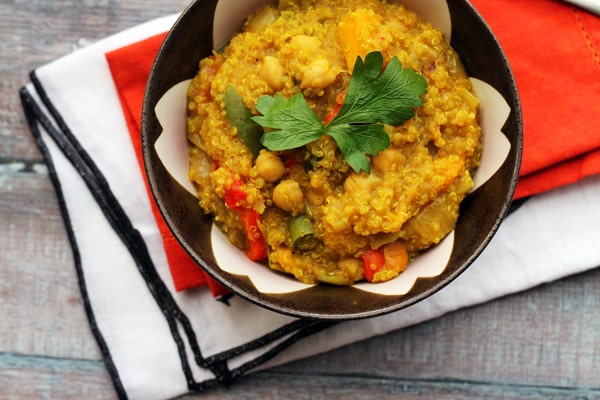 One-Pot Curried Quinoa with Butternut Squash and Chickpeas // Sweet butternut squash is a delicious complement to zesty curry in this delicious one-pot meal.
Thursday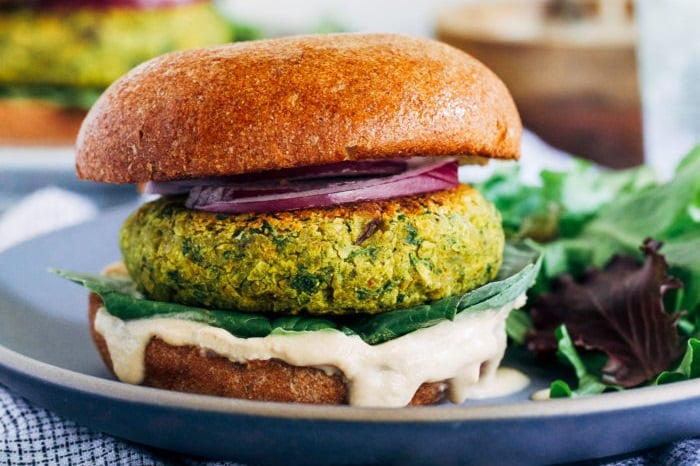 Turmeric Falafel Burgers // Each of these burgers packs the flavor of a falafel sandwich, along with a vibrant golden hue from healthy turmeric.
Friday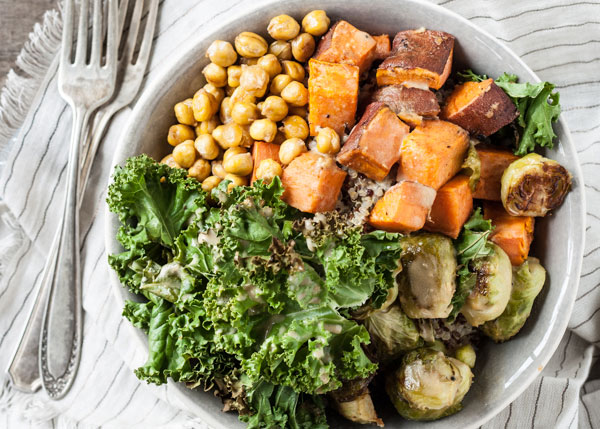 Autumn Nourish Bowls // These hearty bowls make the most of fall produce, with healthy kale, hearty Brussels sprouts, and sweet potato chunks over a bed of quinoa.
Printable Meal Plan & Shopping List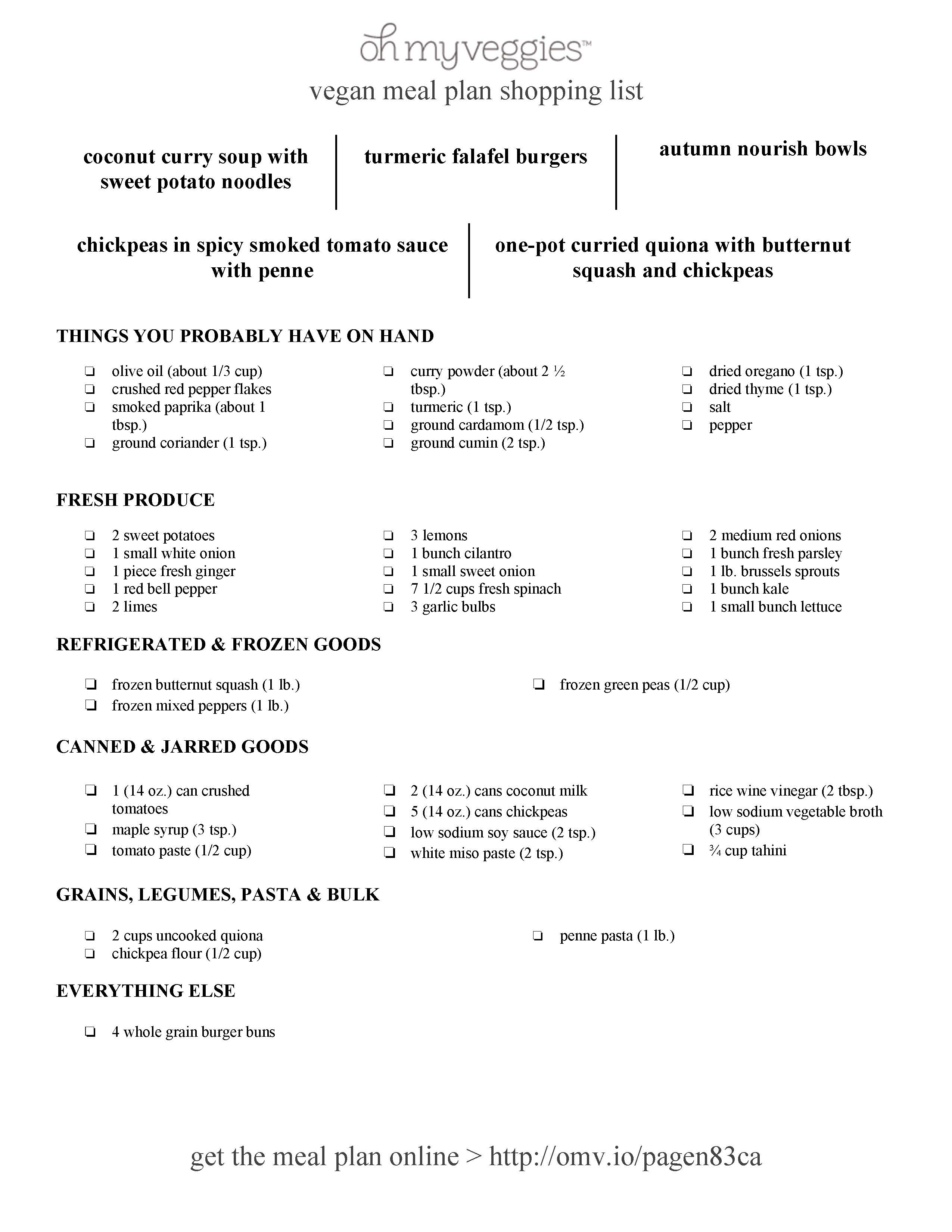 Tips for This Week's Vegan Meal Plan
Don't have a spiralizer? While we definitely recommend getting your hands on one, you can also use a vegetable peeler to create the noodles for Monday's soup.
You'll probably have leftover cilantro after making Monday's soup. Sprinkle some on Wednesday's curry or add it to Thursday's burgers.
Tuesday's pasta includes an option for topping with hemp Parmesan. We left this off the list for simplicity, but check out the recipe and add the ingredients if you'd like. You can also use your favorite store-bought vegan Parmesan.
Wednesday's curry calls for frozen butternut squash, but since fresh is in season now, feel free to use that instead. Just add it to the pot when you add the quinoa. You can also substitute your favorite frozen veggies if you'd like.
Thursday's burger recipe makes lots of burgers! Only shape as many patties as you need, then freeze the rest of the mix for later. When you're ready to enjoy it again, just thaw, shape and grill. We only put 4 buns on the list, but go ahead and buy extra if you plan to enjoy them all within the next couple of days.
Look in your store's international foods section for the miso paste needed for Friday's bowls.
Click here for a printable version of this week's vegan plan and shopping list.
Find more dinner ideas from our Meatless Meal Plan archives.