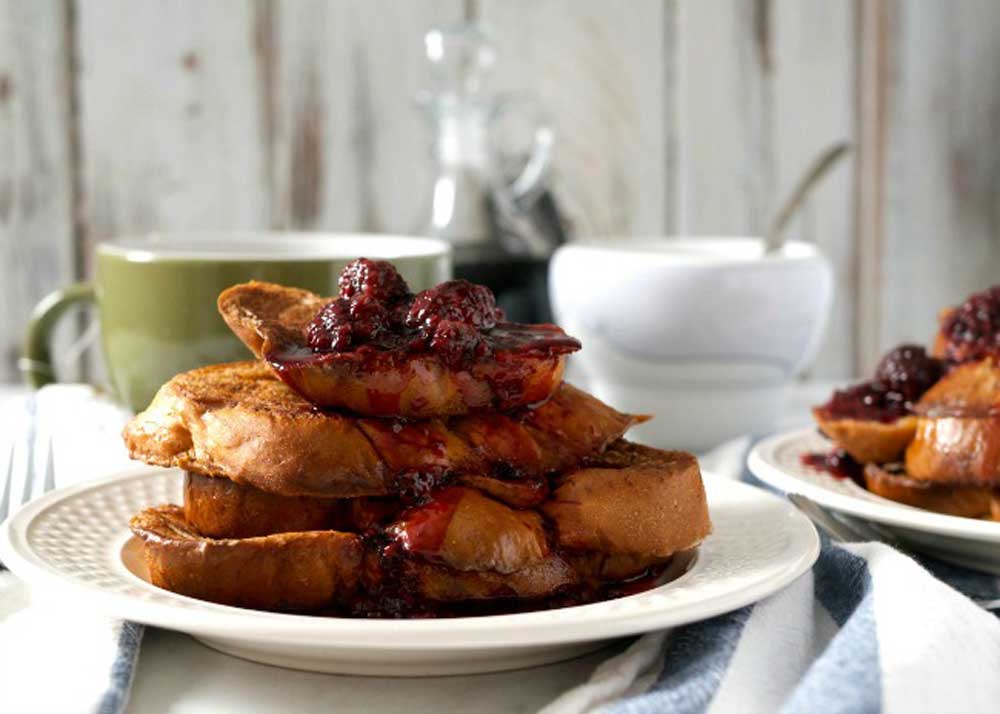 Some mornings demand a quick and efficient breakfast (hello, Monday morning), but other days - like the weekend, perhaps - are more forgiving allowing plenty of time to make breakfast and enjoy a lazy start to the day. These sorts of mornings were meant for French toast, so take a browse through these next-level recipes to start your weekend off right. Every recipe offers a creative twist on the traditional dish, from the bread, the custard, and the toppings, which means you might be spending the next 15 weekends giving them all a try.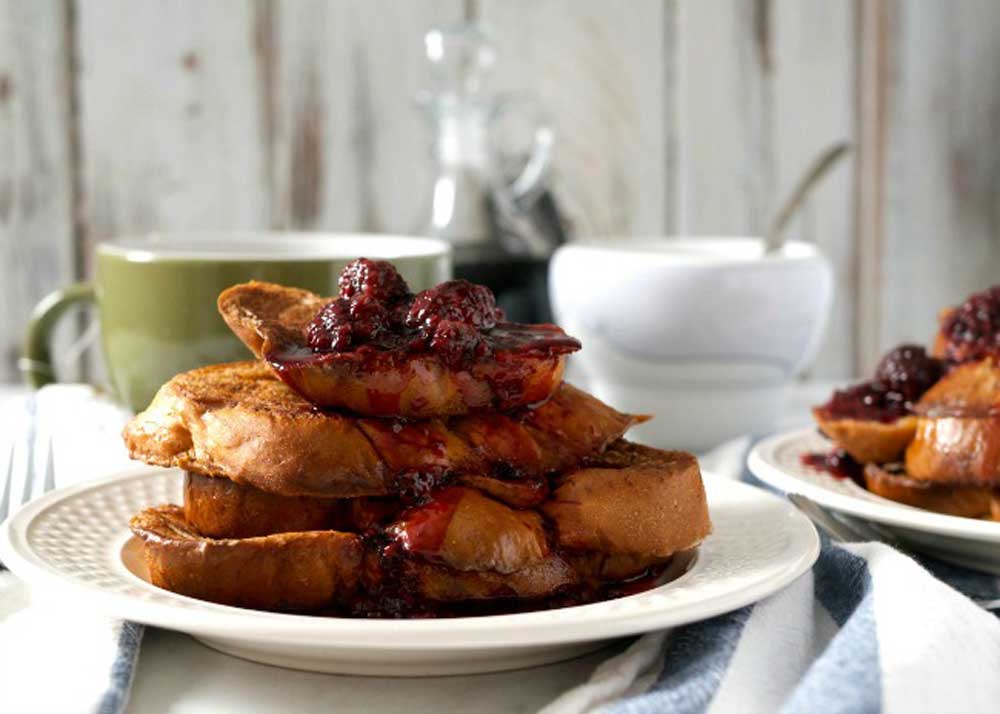 Challah French Toast with Blackberry Compote // Challah is sweet and sturdy enough to handle a good soak in the custard before hitting the skillet. Christine at Midlife Croissant also includes a fresh blackberry compote recipe that is a sophisticated way to top it off.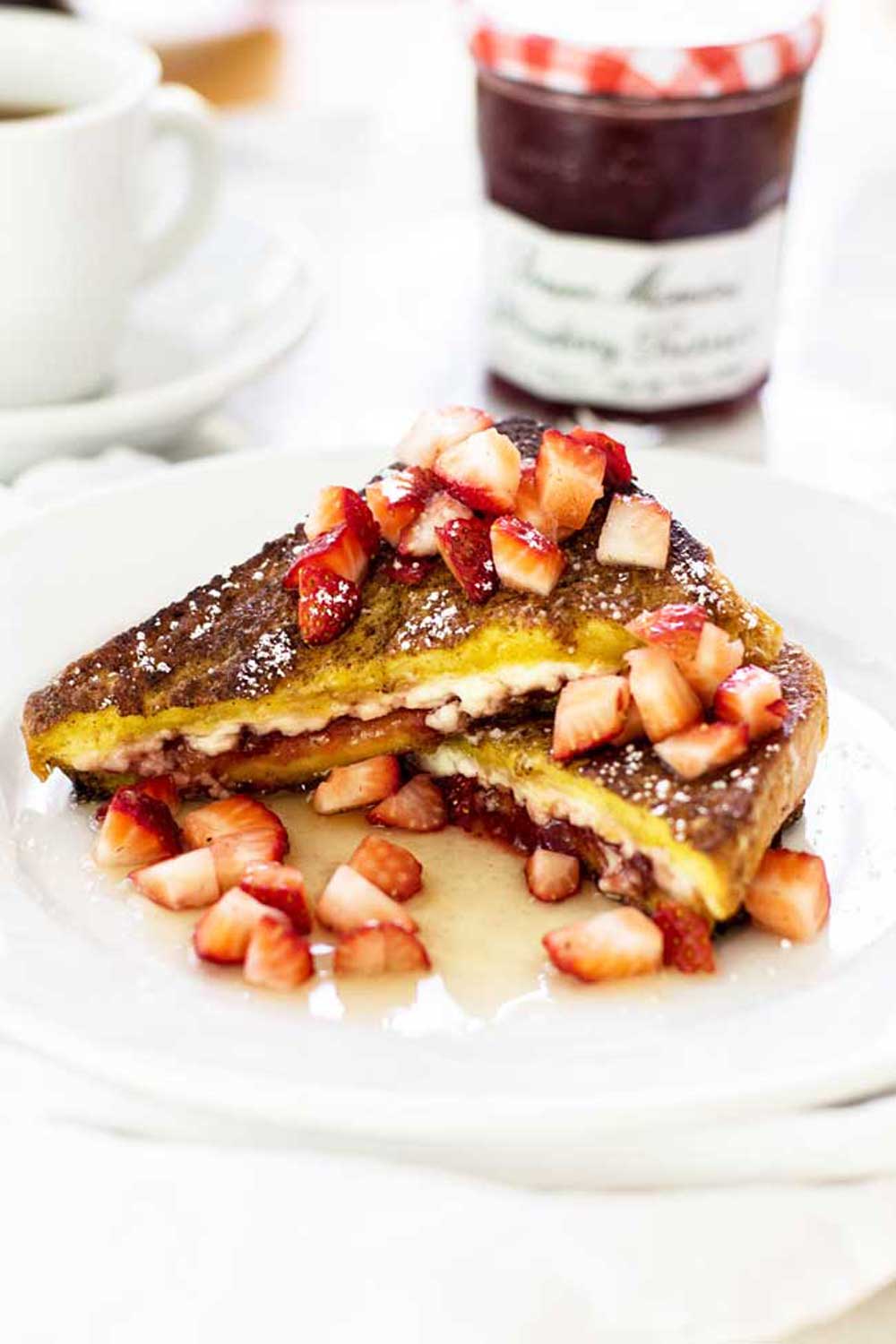 Stuffed French Toast with Strawberries // Stuffed French toast might look like a complicated way to get the first meal of the day, but it couldn't be easier. This stuffed breakfast from Girl Gone Gourmet doesn't take long to make and looks so pretty on the breakfast table.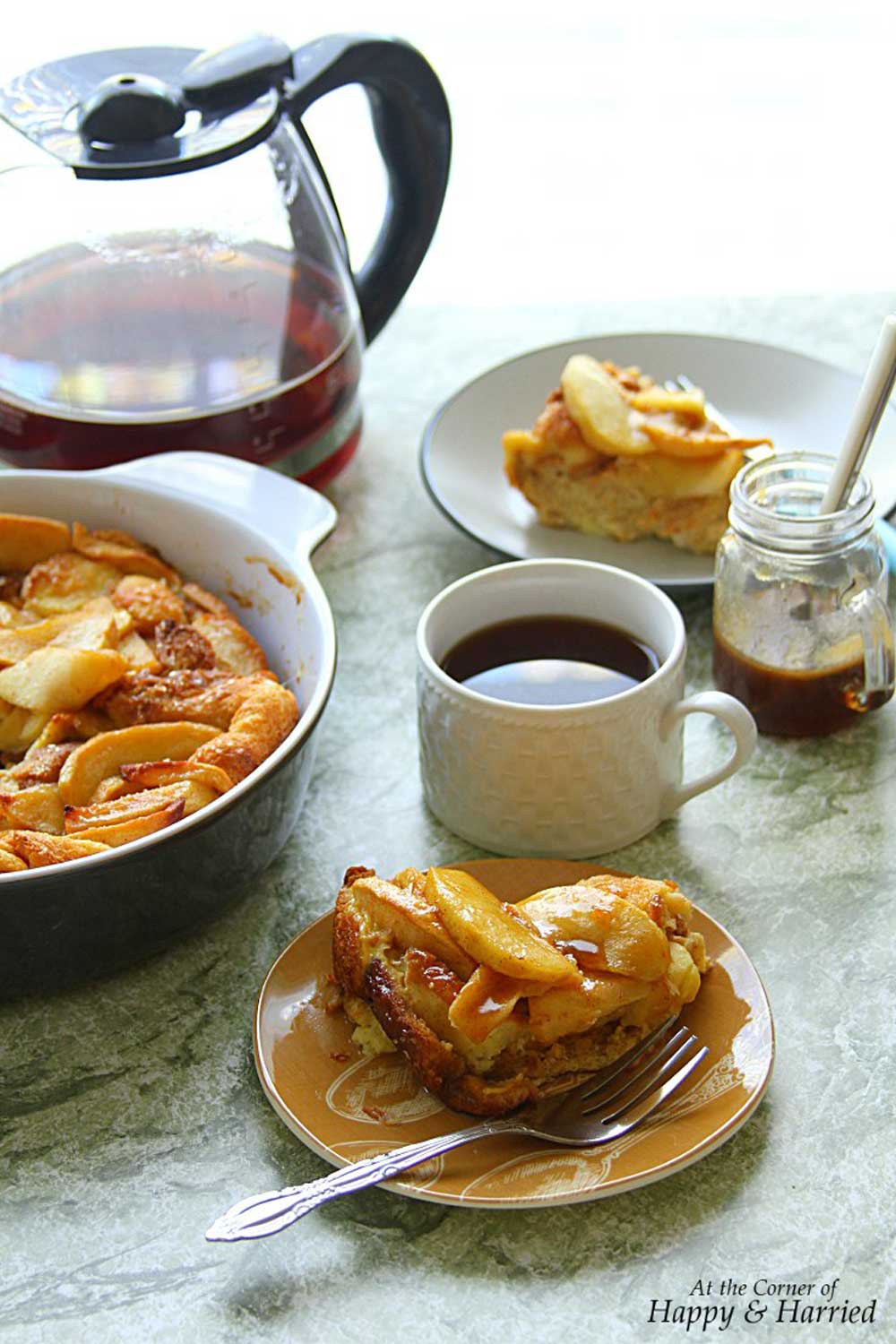 Caramel Apple French Toast Casserole // What's better than lingering over a cup of coffee while the scent of baked apples fills the house? This Caramel Apple breakfast casserole from Happy and Harried is the perfect way to celebrate a lazy Saturday morning.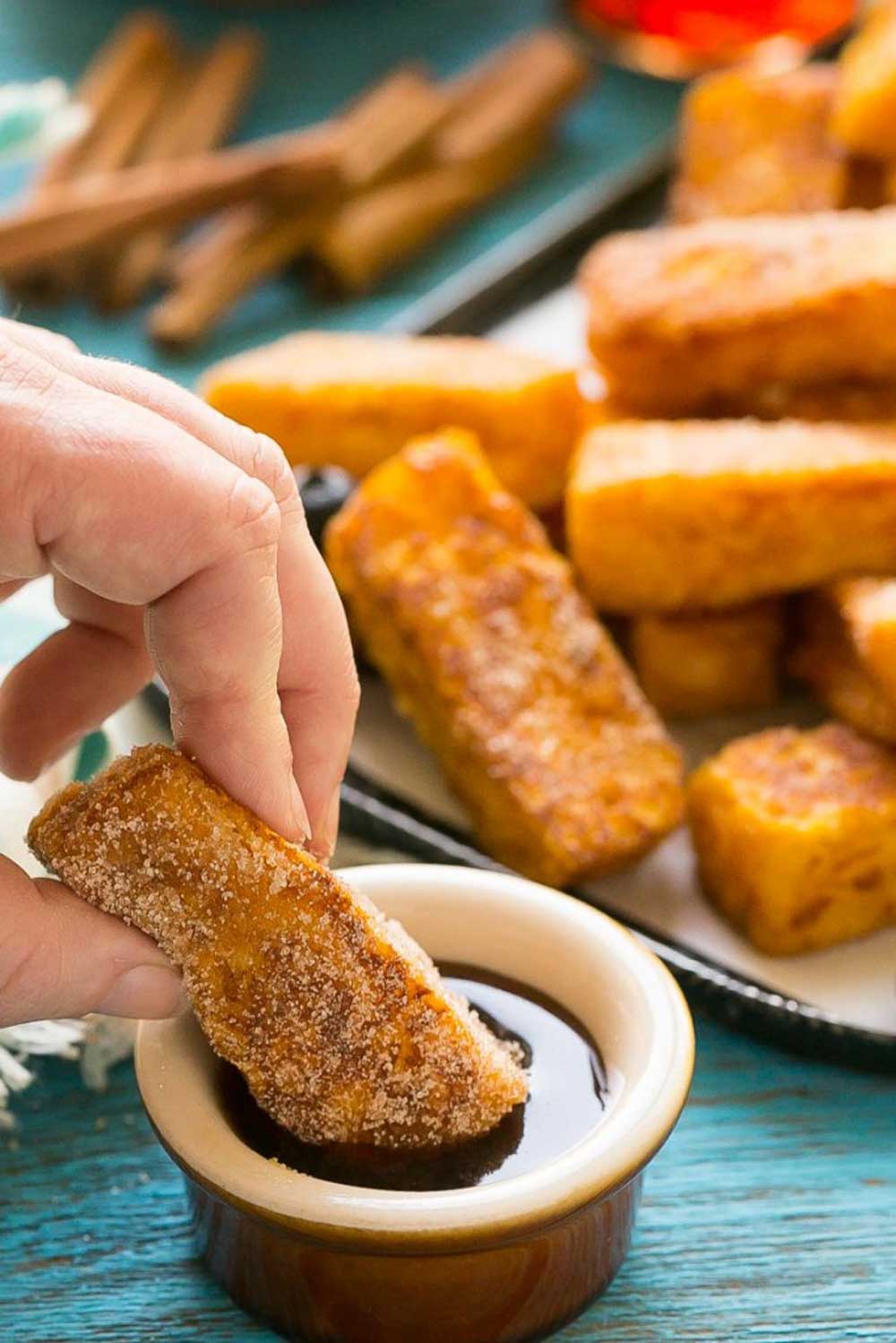 Pumpkin Churro French Toast Sticks // Breakfast finger food! Dinner at the Zoo has all the best tips and tricks for making these perfect breakfast bites. These pumpkin sticks are lightly spiced and perfect for dipping in warm maple syrup.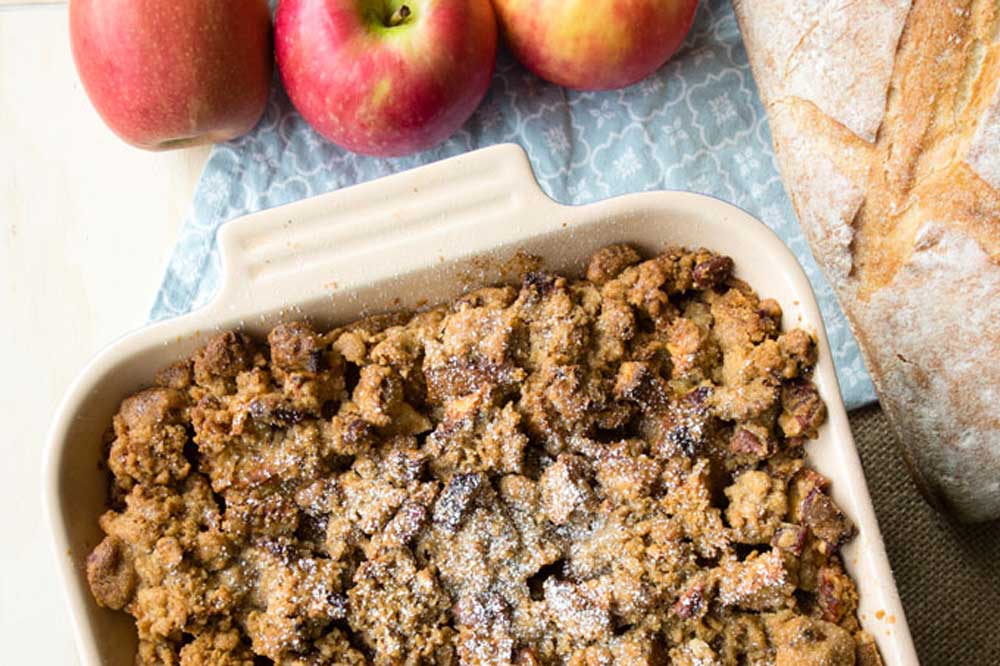 Apple French Toast Casserole // When guests are coming for the weekend and you need a delicious breakfast to feed the crowd, this toast casserole from The Worktop has got you covered. The best part? All of it can be made ahead, which means you can hit the snooze button a few times before breakfast.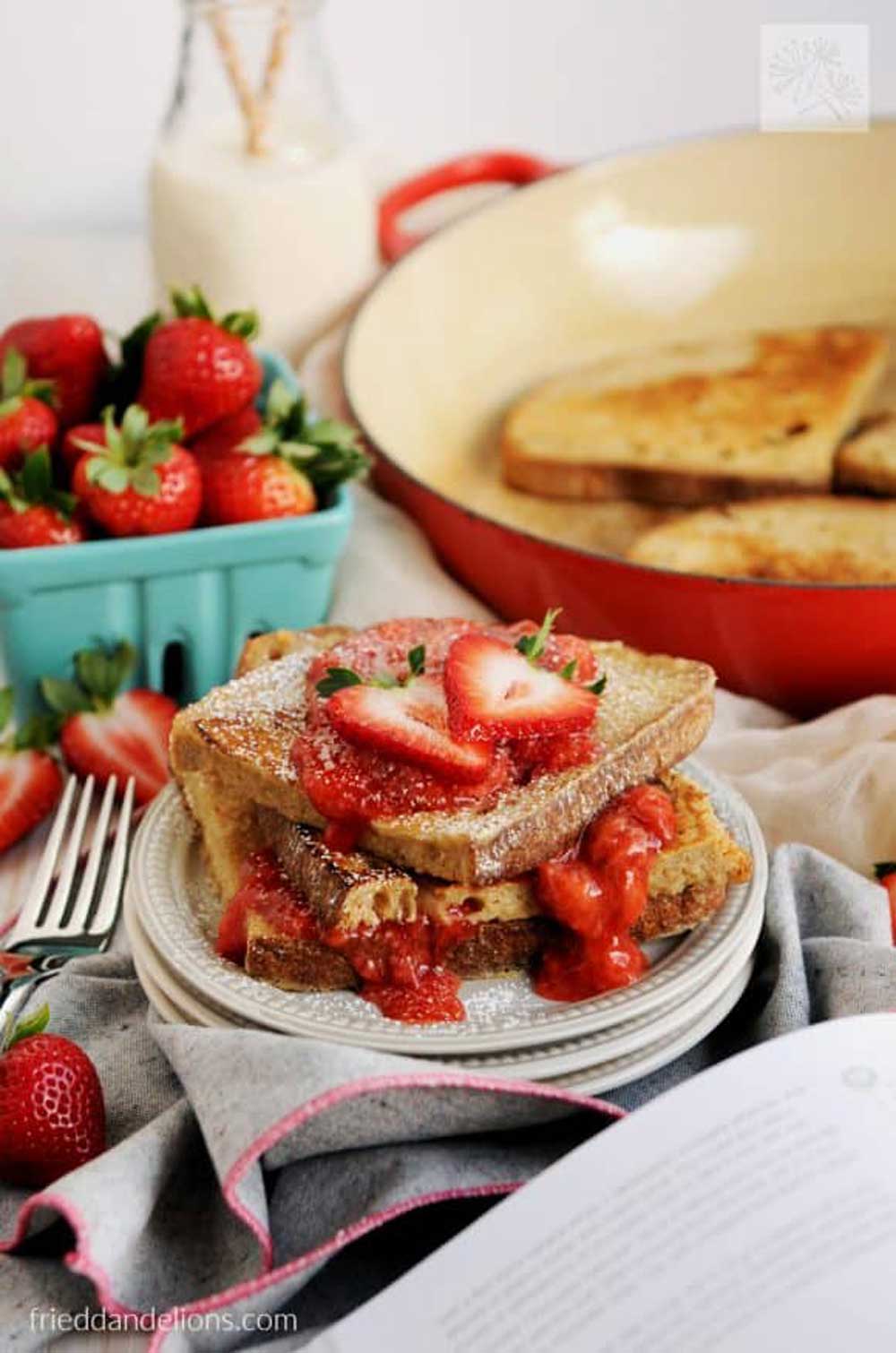 Vanilla French Toast with Strawberry Sauce // A doctored up custard, flavored with a vanilla bean, takes an ordinary breakfast to a new level. Over at Fried Dandelions you'll also find a simple, 5-minute strawberry sauce to top off each serving with a burst of fruitiness. Plus, it's all vegan-friendly!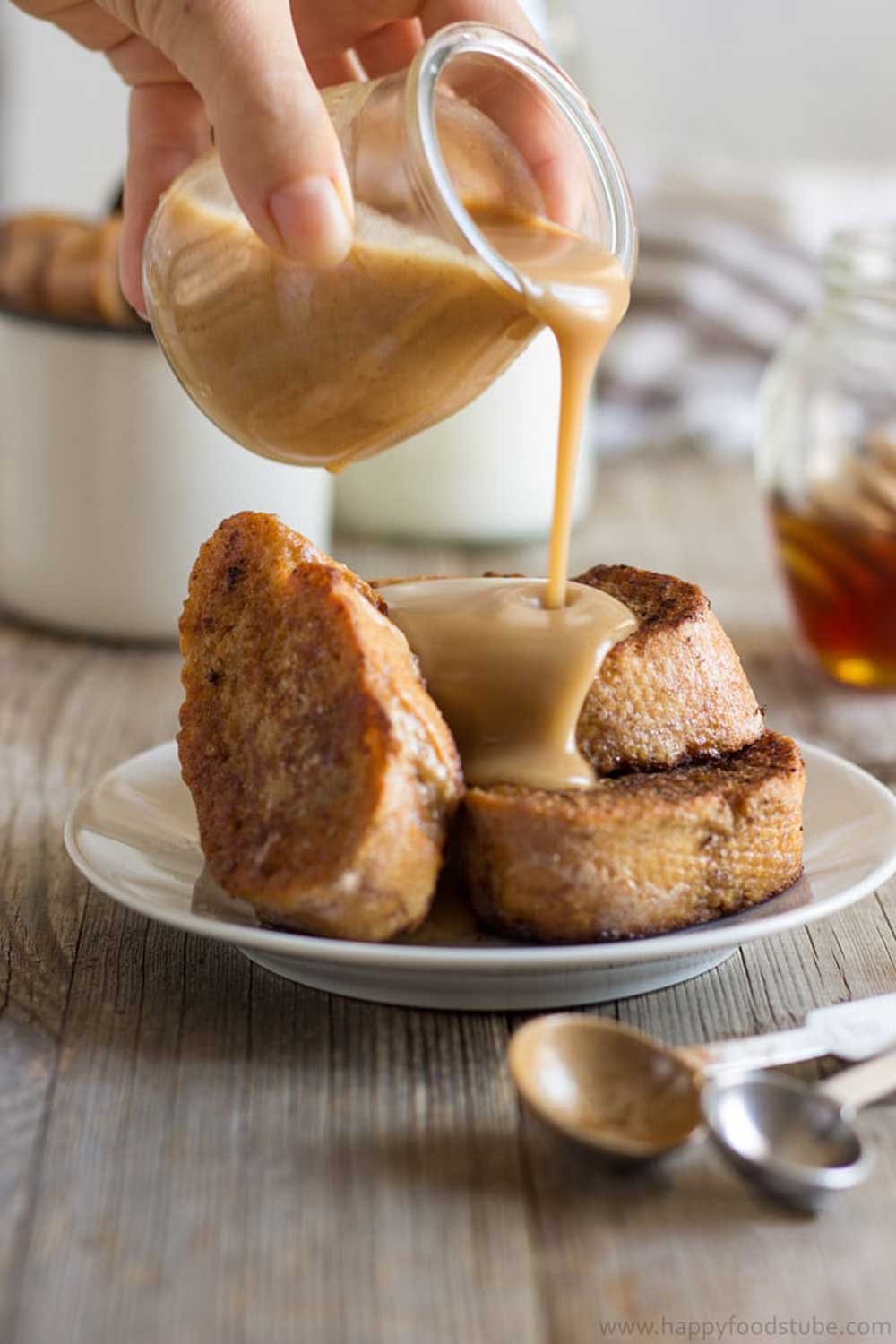 Gingerbread French Toast with Cinnamon Honey Sauce // You could top your toast with maple syrup. Or, you could top it with a rich and decadent cinnamon honey sauce from Happy Food Tubes. It's the perfect match for this gingerbread-inspired breakfast.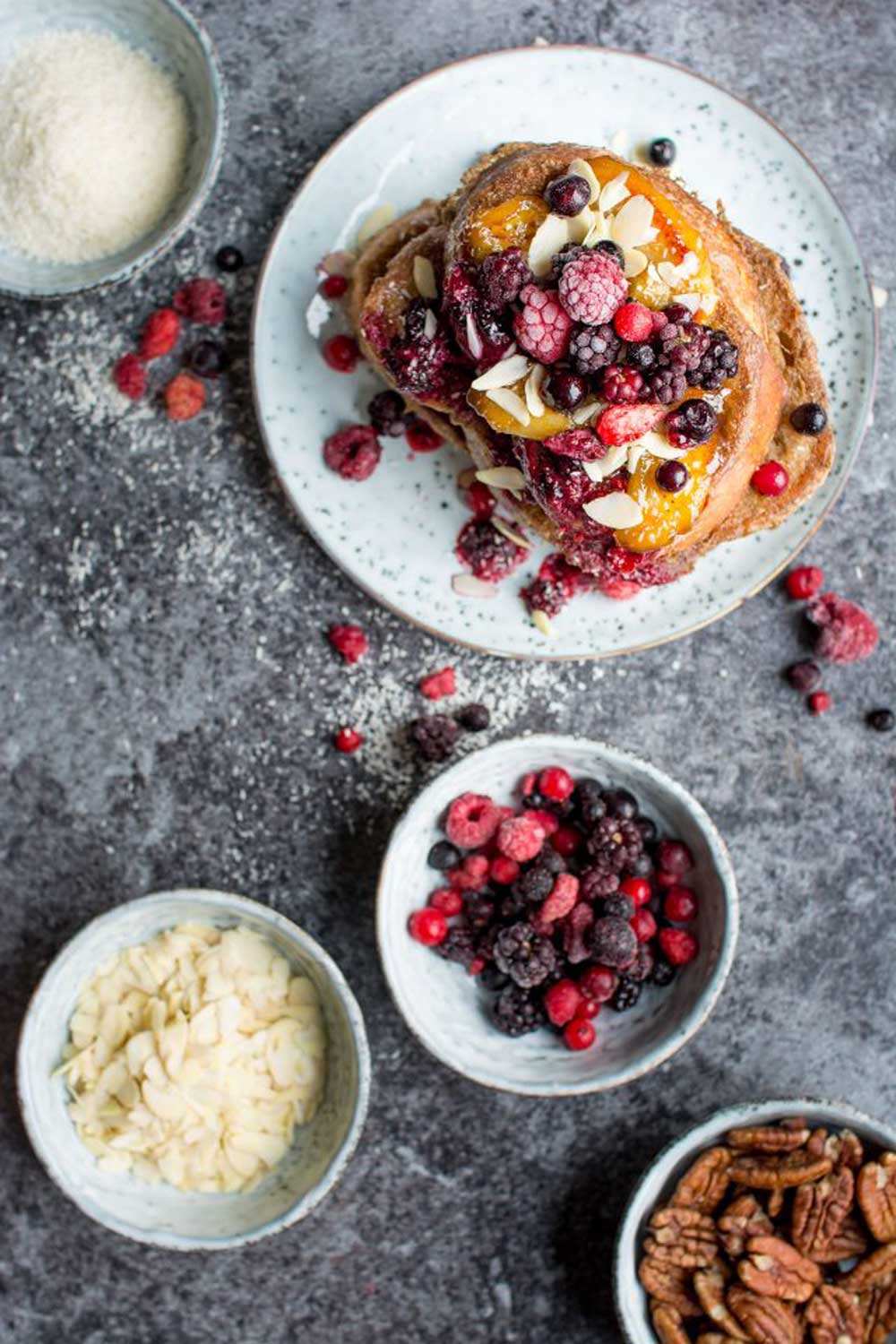 Vegan French Toast with Caramelised Bananas and Berries // Fresh bananas are delicious, but cooking the banana slices in a caramel sauce first makes this breakfast recipe from Lauren Caris Cooks hard to resist.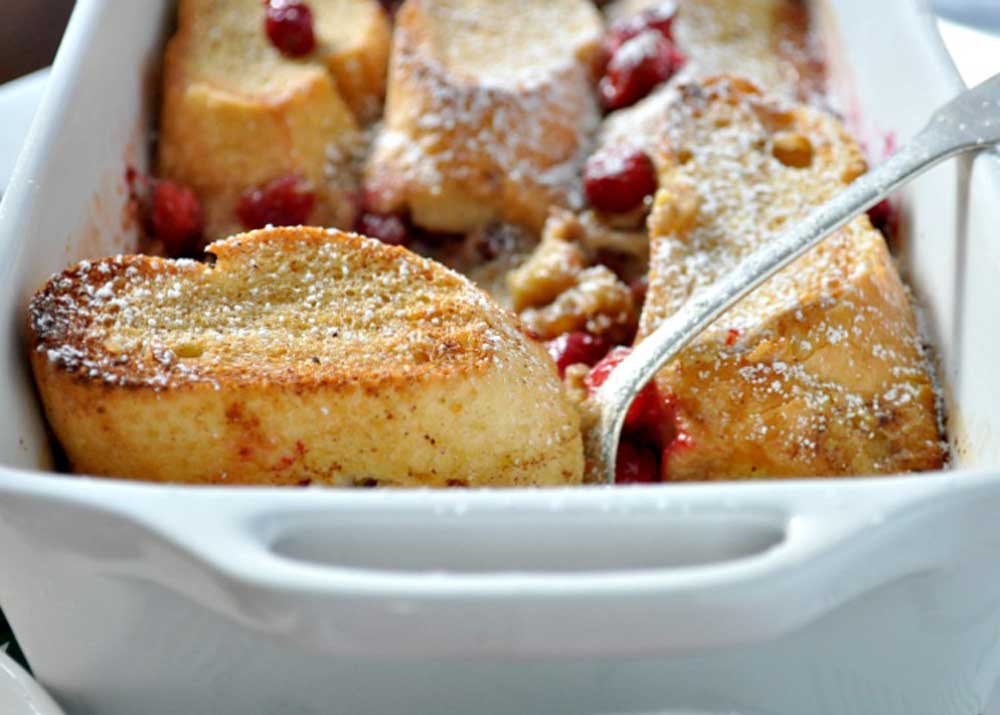 Overnight Cranberry French Toast Casserole // During the holiday season it's always good to have easy yet impressive recipes up your sleeve. This overnight bake topped with tart cranberries, from The Seasoned Mom, is one to add to the list. Make it ahead and just pop it in the oven the next morning.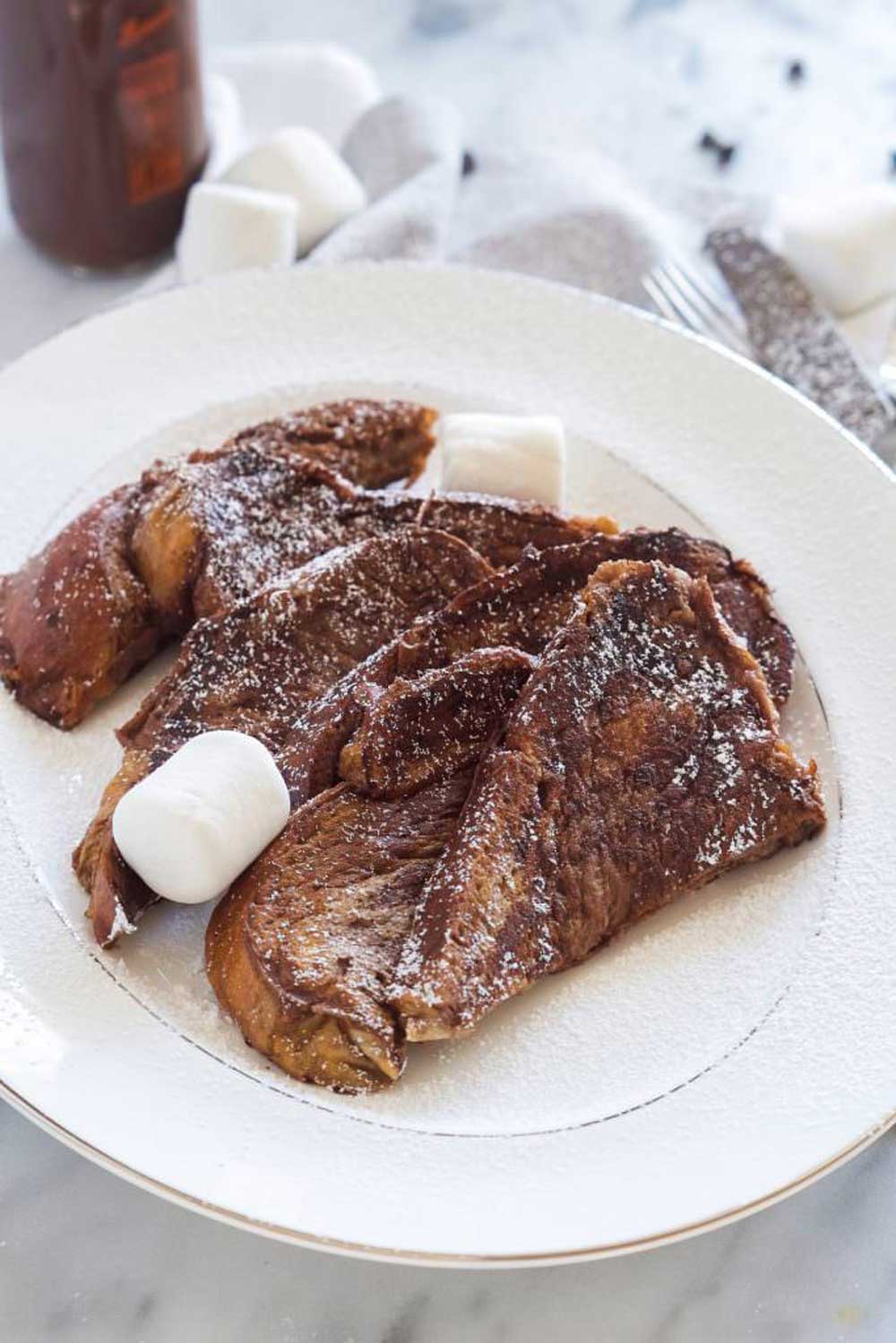 Dark Hot Chocolate French Toast // Who can so no to chocolate for breakfast? A favorite warm winter drink inspired this recipe from With Salt and Wit. Complete with marshmallows, this breakfast is sure to make everyone smile.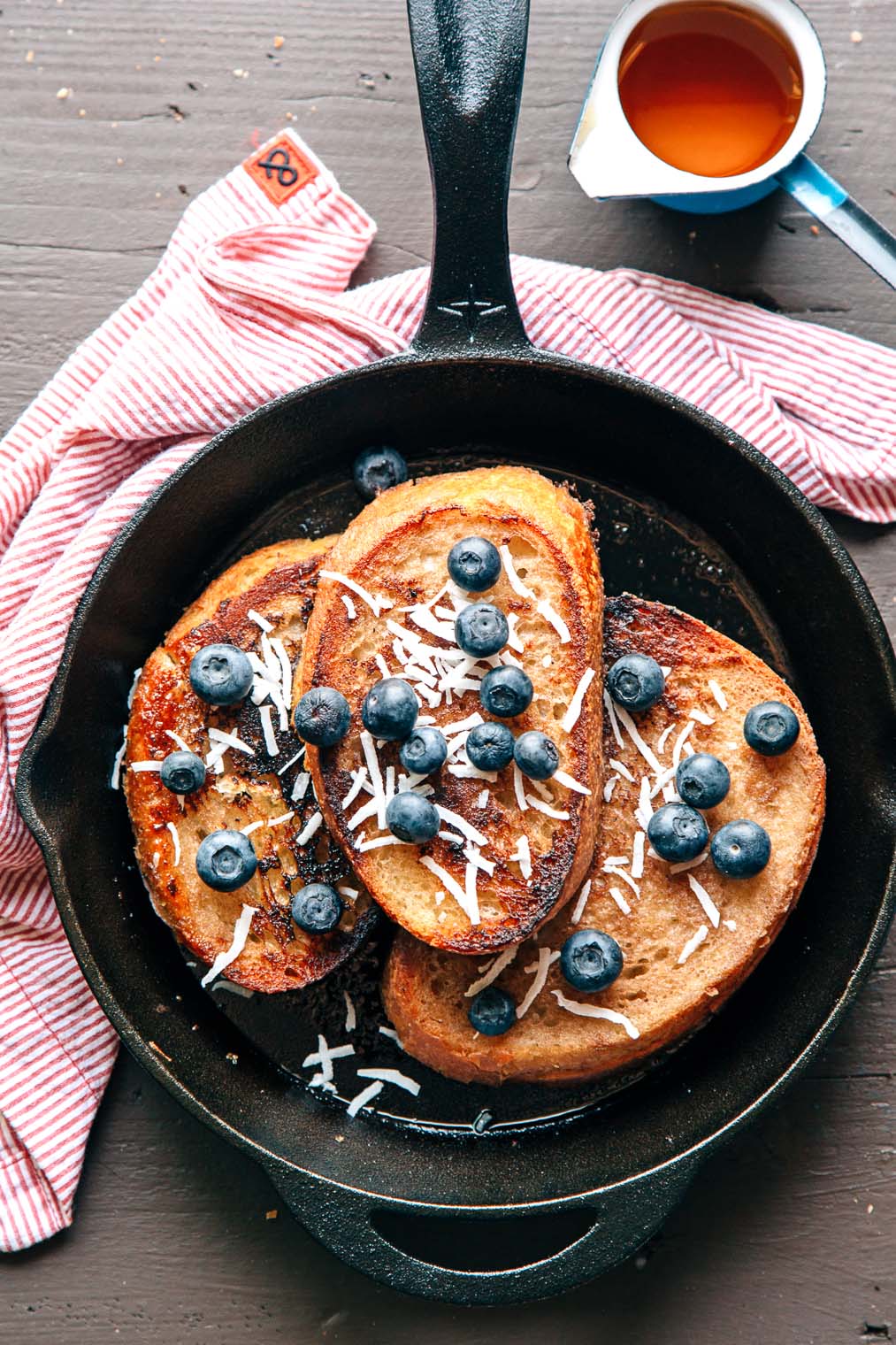 Vegan Coconut French Toast // Fresh Off The Grid shows you how to take breakfast out of the kitchen and into the campsite using ingredients that don't require refrigeration. French toast cooked over an open flame in the great outdoors? Sounds perfect.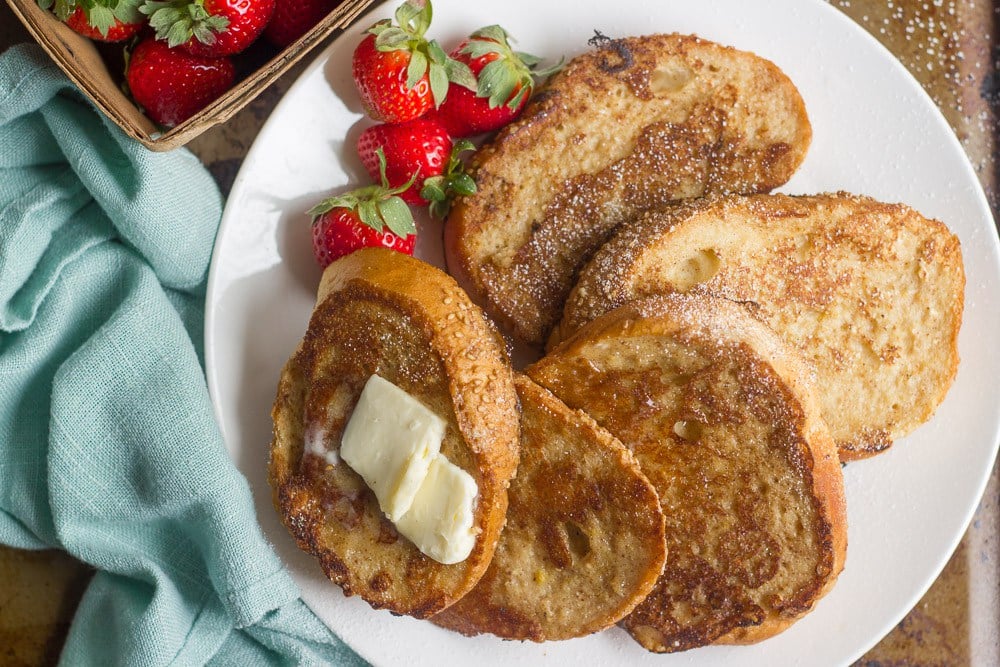 Vegan French Toast // A chai latte serves as inspiration for this vegan breakfast that's just like a traditional version, but without any eggs or dairy.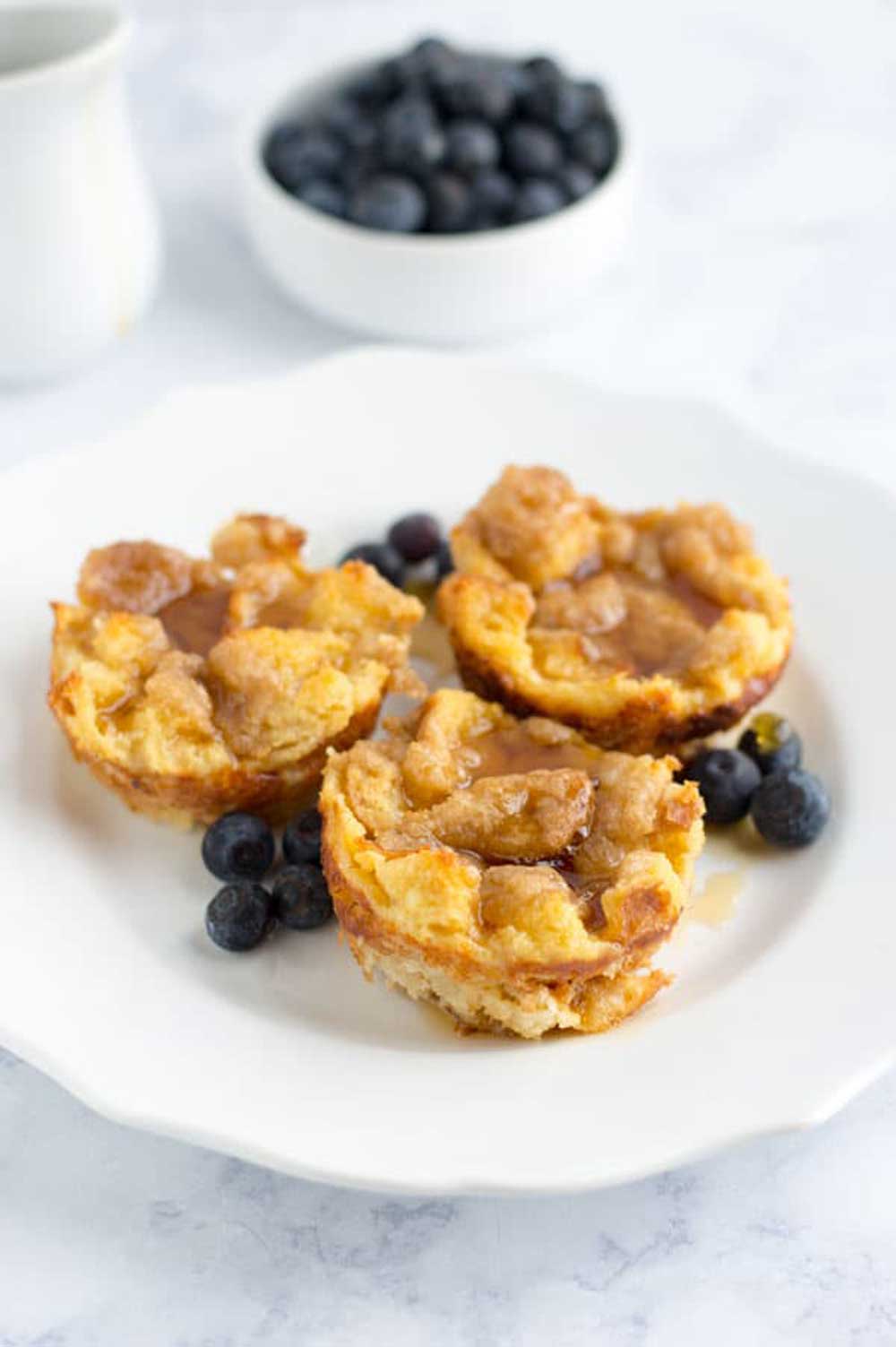 Cinnamon Streusel French Toast Muffins // What is it about mini-sized dishes that make them so appealing? Maybe it's because a few bites are sometimes just enough. These cute muffins from Cook Craft Love take a traditional breakfast dish and shrinks it down to a perfect bite.
Pecan Caramel French Toast Bake // Kristine in Between shows you how to make this cozy breakfast bake that has a crunchy sweet pecan caramel topping.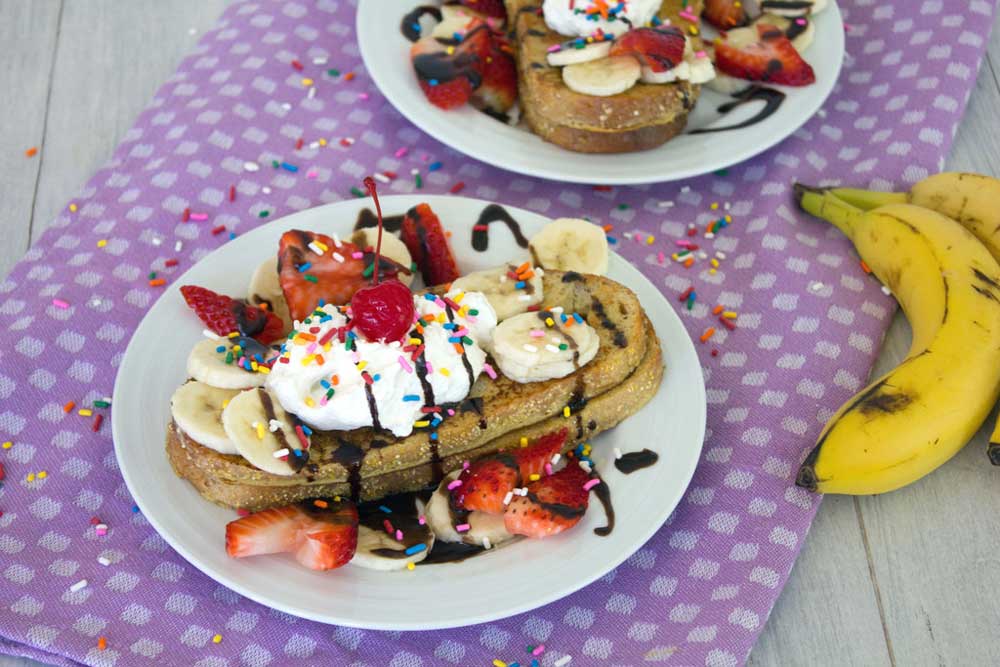 Banana Split French Toast // Breakfast for dessert or dessert for breakfast? The choice is yours when you make this fun breakfast banana split treat from We Are Not Martha.