Paneer is a pressed cheese that is staple in Indian cuisine. It's got lots of protein, is totally versatile, and it's got a delicious taste and chewy texture. Paneer can be tough to find, though, especially if you don't have a specialty Indian store or south Asian market nearby. The good news is that it's totally simple to make at home! All it takes is two ingredients and a bit of time.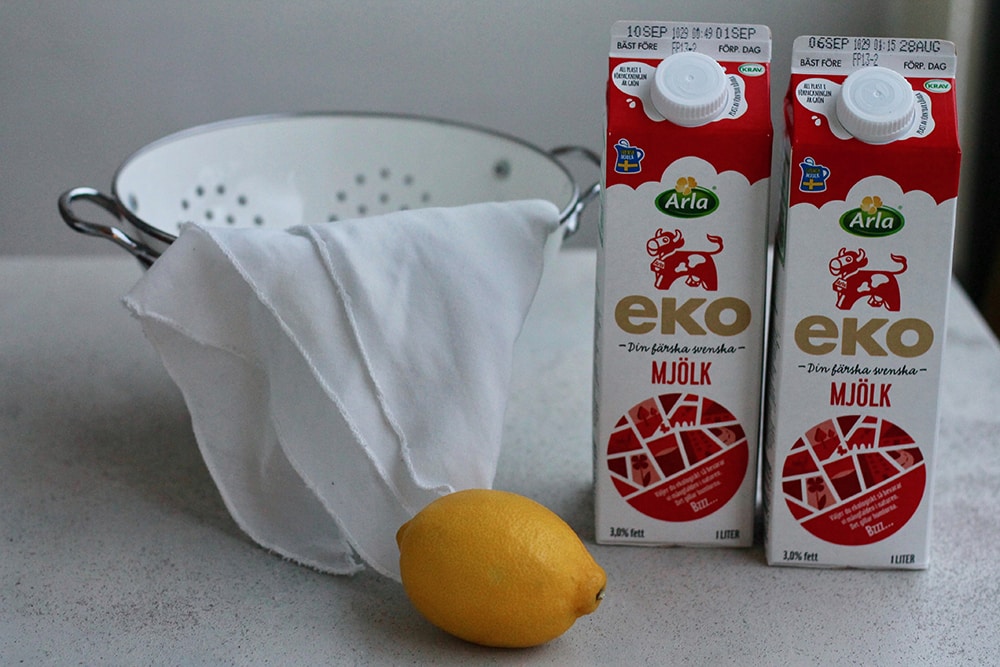 To make paneer you'll need to start with 8 cups of whole milk. I live in Sweden, hence the weird milk cartons pictured above, but rest assured that's just regular old whole milk. I use organic, but that's totally up to you; it won't affect the outcome of your paneer. You'll also need ¼ cup of something acidic; I always choose either lemon juice or white vinegar. Both work great, and there is only the tiniest hint of their flavor in the end result.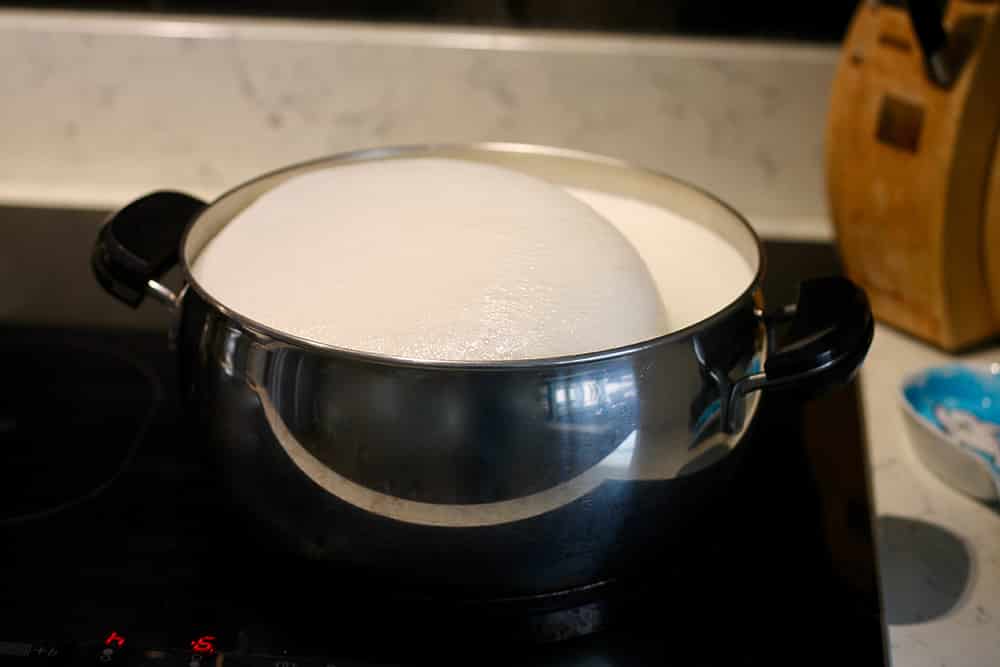 Place ½ a cup of water in a large heavy bottomed pot - this is to help prevent the milk from sticking to the bottom of the pot. Then add 8 cups of whole milk, and set the pot over medium heat to slowly come to the boil. This will take around 20 - 30 minutes. Don't be tempted to increase the heat so it boils faster, and don't get distracted. Once it boils it happens quickly!
You'll notice that a skin will form over the top of the milk. Don't pick the skin off or disturb it in any way. Eventually the milk will come to a gentle boil, and the whole thing, skin included, will rise up like in the picture above.
Pour the lemon juice or white vinegar into the pot, and remove from the heat. Stir very gently with a wooden spoon or spatula, and then leave it alone.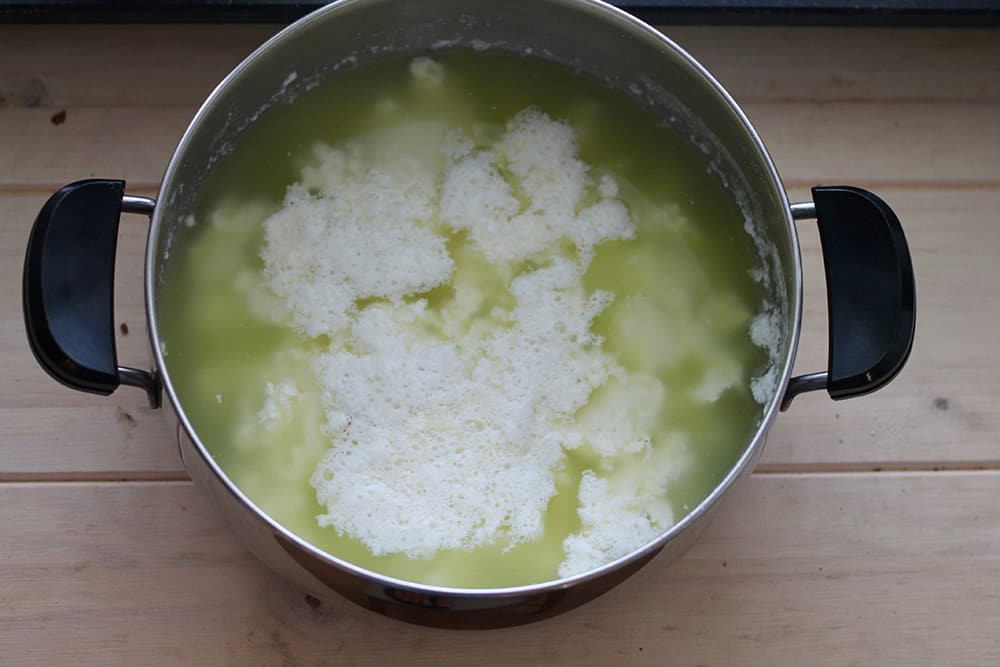 You'll want to let the milk stand for 10 minutes so that the curds and whey can fully separate. It should look something like this.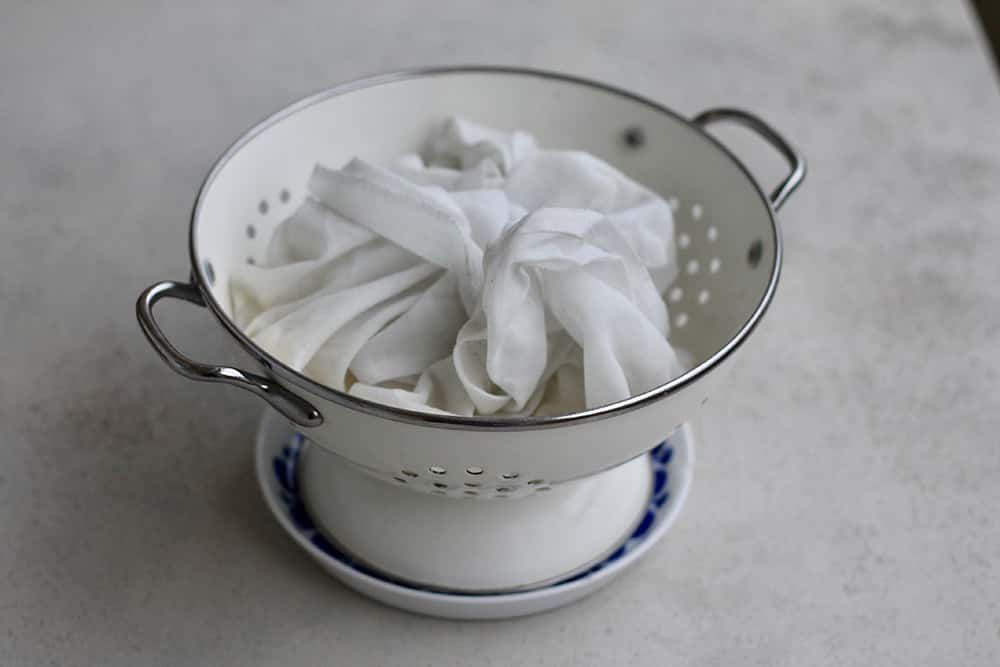 Line a colander with a couple of layers of cheese cloth and set into the sink. Pour everything from the pot into the strainer, scraping out any bits of curd that are stuck on the side of the pot.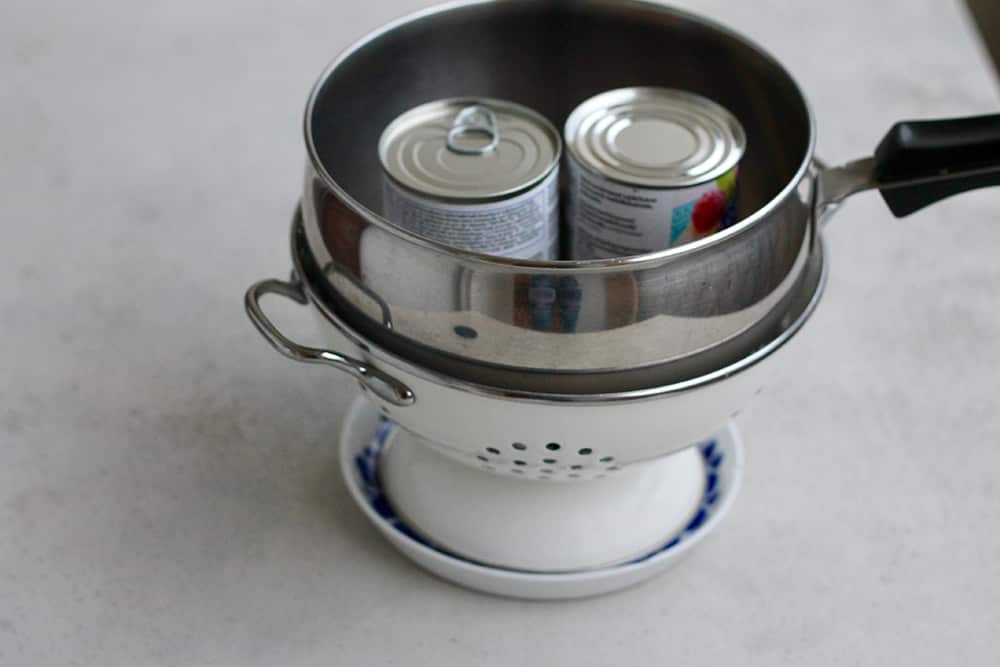 Wrap the cloth over the top of the curds, and set something heavy over the top to press the liquid out. A pot with some heavy cans in it works well. You'll want to press the paneer for at least one hour, and up to overnight. The longer you press it, the firmer the paneer will be.
When the pressing time is up, gently remove the paneer from the cloth and place on a cutting board. Now you can cube or crumble it up, and you're ready to go!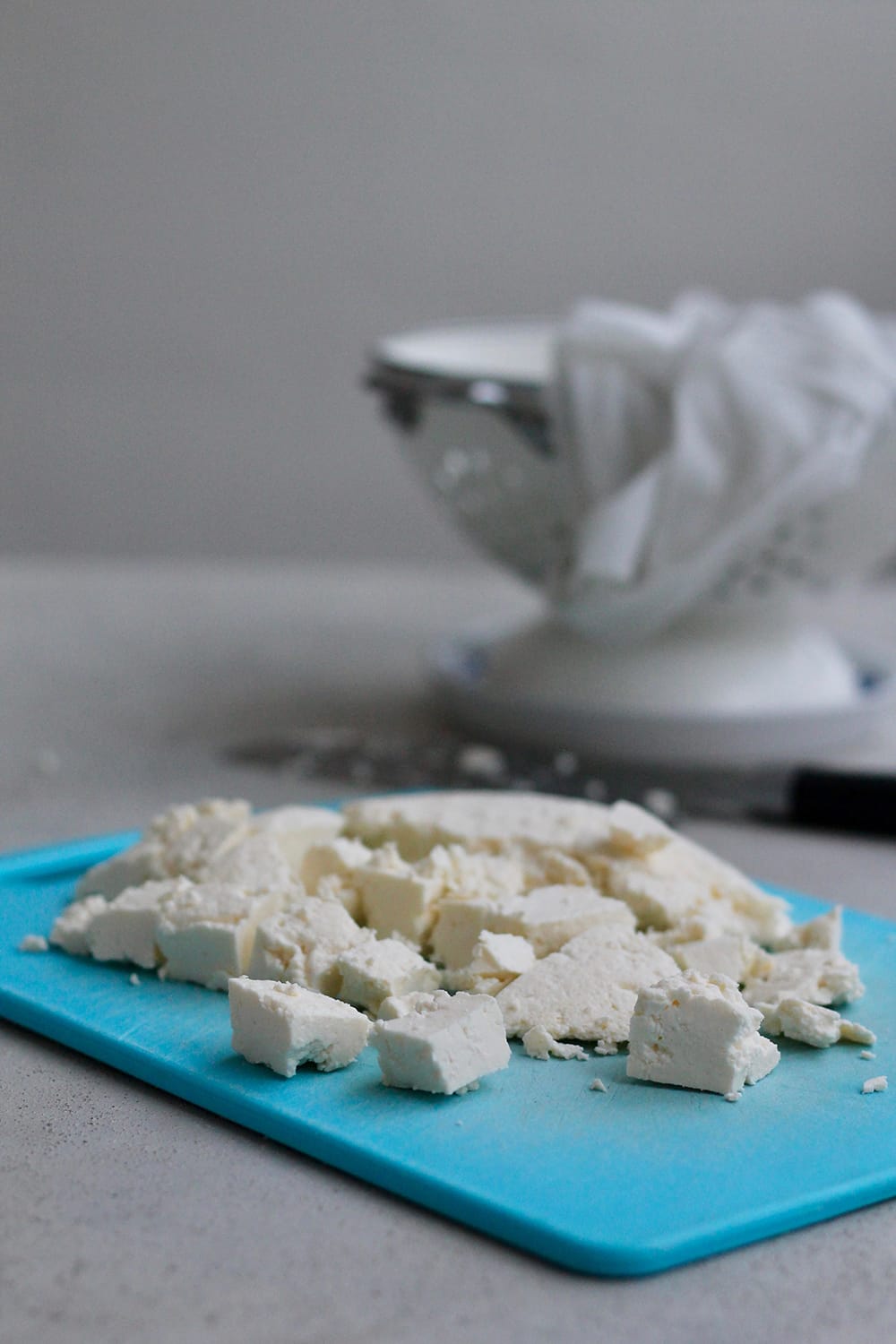 Fresh paneer will last up to 3 days in the fridge.