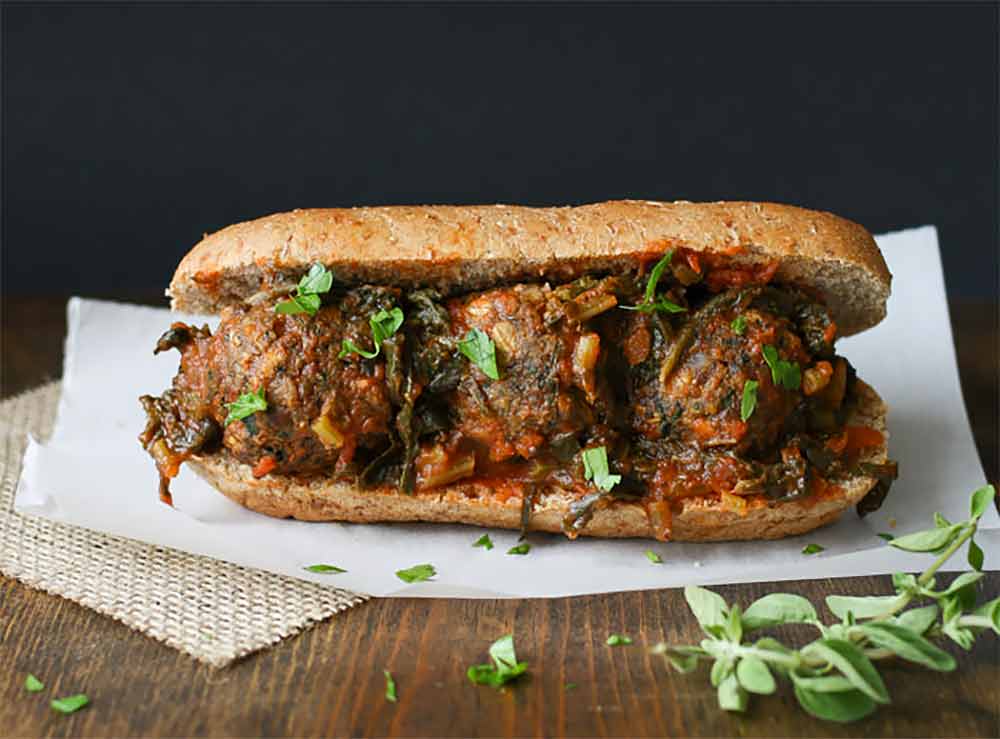 Lentils are our favorite little legume rockstars. They're not only nutritious, but they add substance and structure to our favorite recipes. Whether you're a long-time vegan or a looking to transition yourself and your family to a vegetarian diet, lentils are a cook's best little helper. From chilis to burgers to tacos to meatless meatballs and hearty soups and stews, swapping lentils for meat creates satisfying recipes your family will love!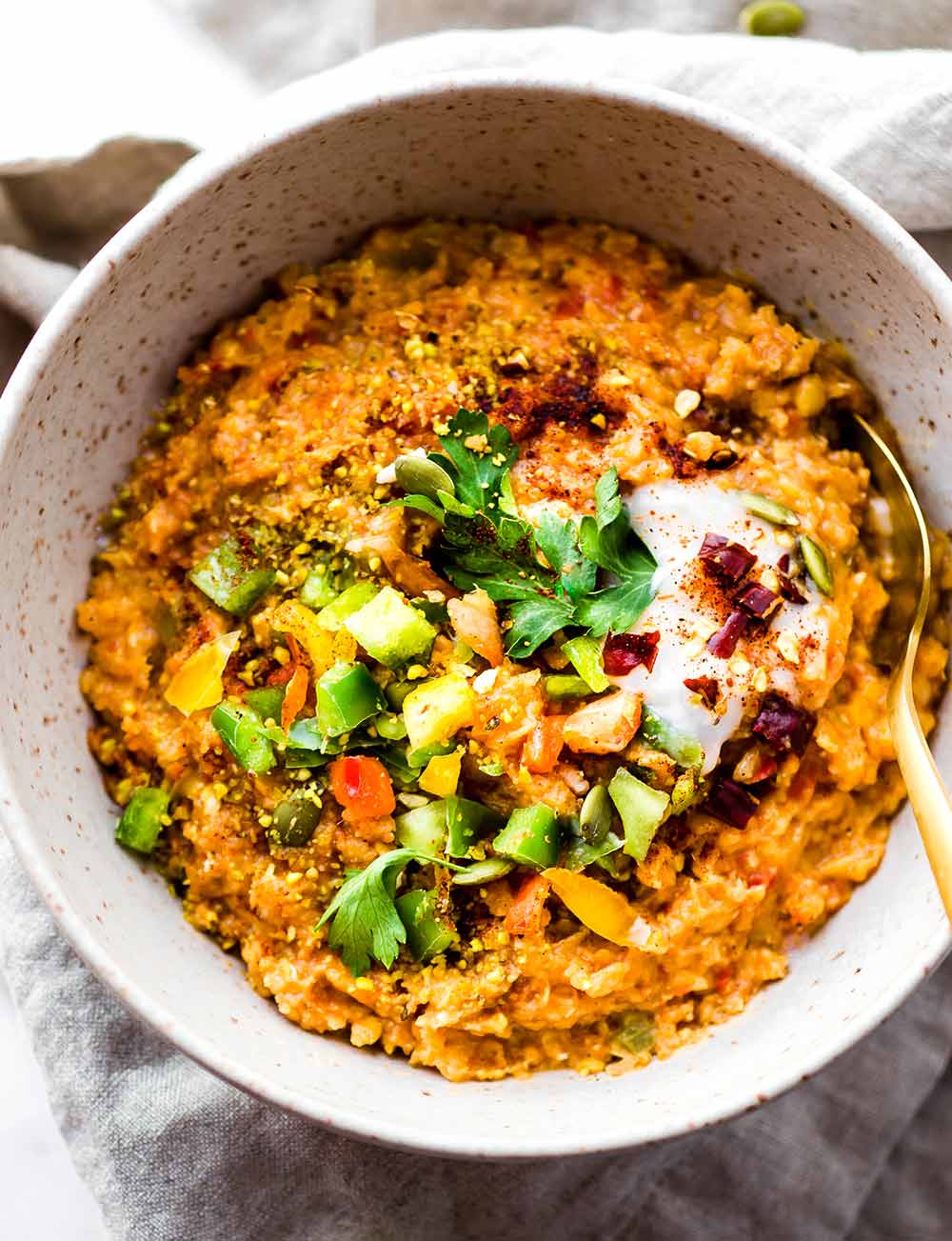 BBQ Crock Pot Lentil Chili // The only thing we love more than a hearty, super-flavorful chili is one where we can toss its ingredients into a slow cooker and walk away. Cotter Crunch answers our chili-cooking dreams with this BBQ-seasoned lentil chili.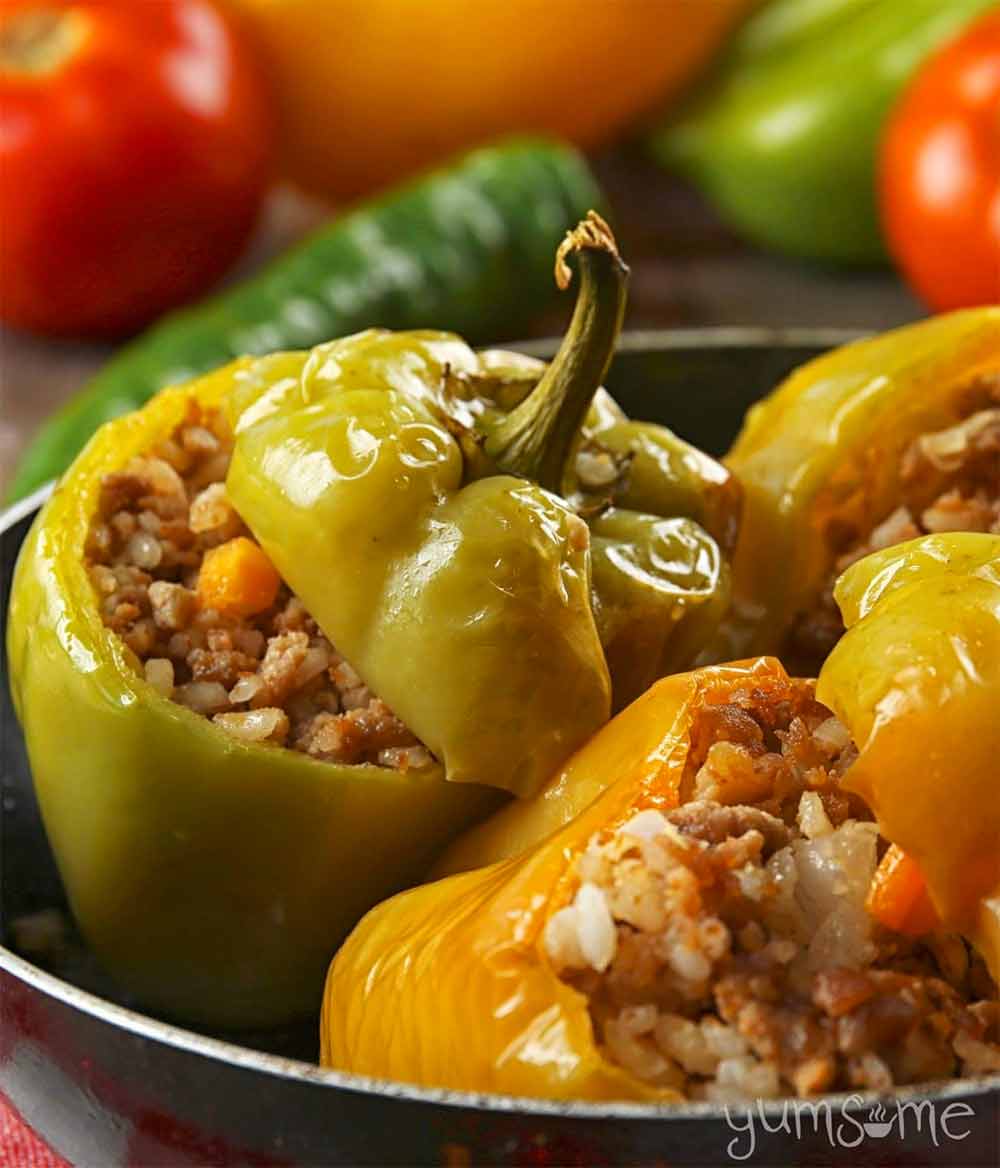 Croatian Stuffed Peppers // With a gently spiced filling, a rich tomato gravy, and a puff of mashed potatoes, these vegan stuffed peppers from Yumsome are heavenly scented comfort food.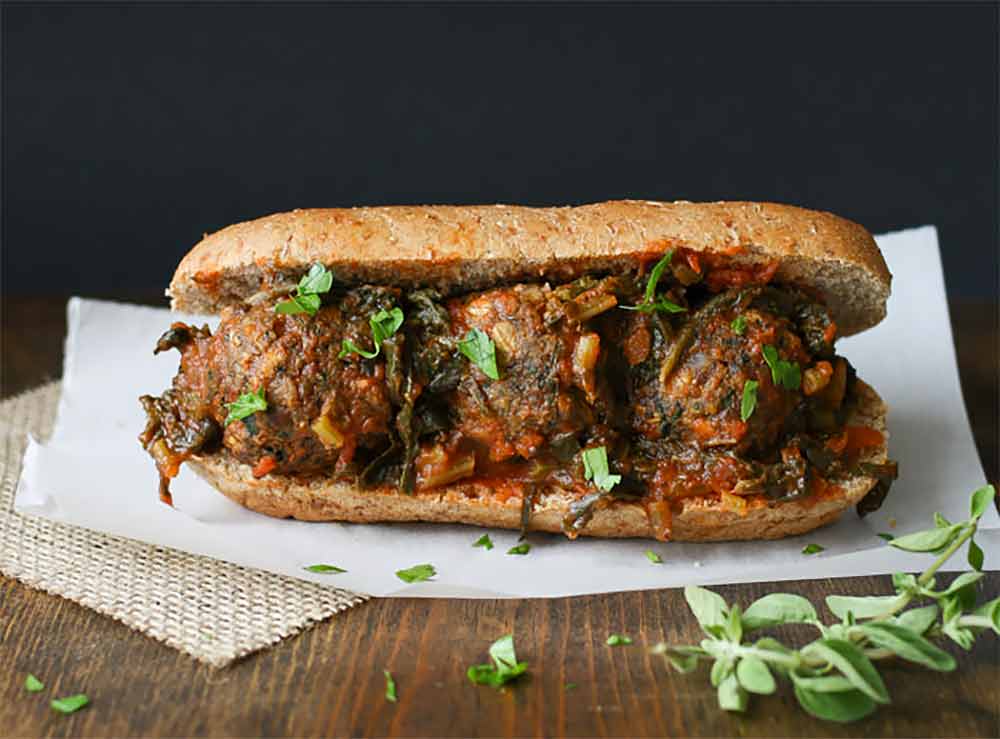 Vegan Beanball Sub With Sautéed Kale Marinara // When you love lentils like we do, it's so easy to not miss meat. But ... sometimes we really miss the delivery system. These beanball subs from Veggies Don't Bite satisfy all of those old cravings. This is the kind of meal even omnivores will love.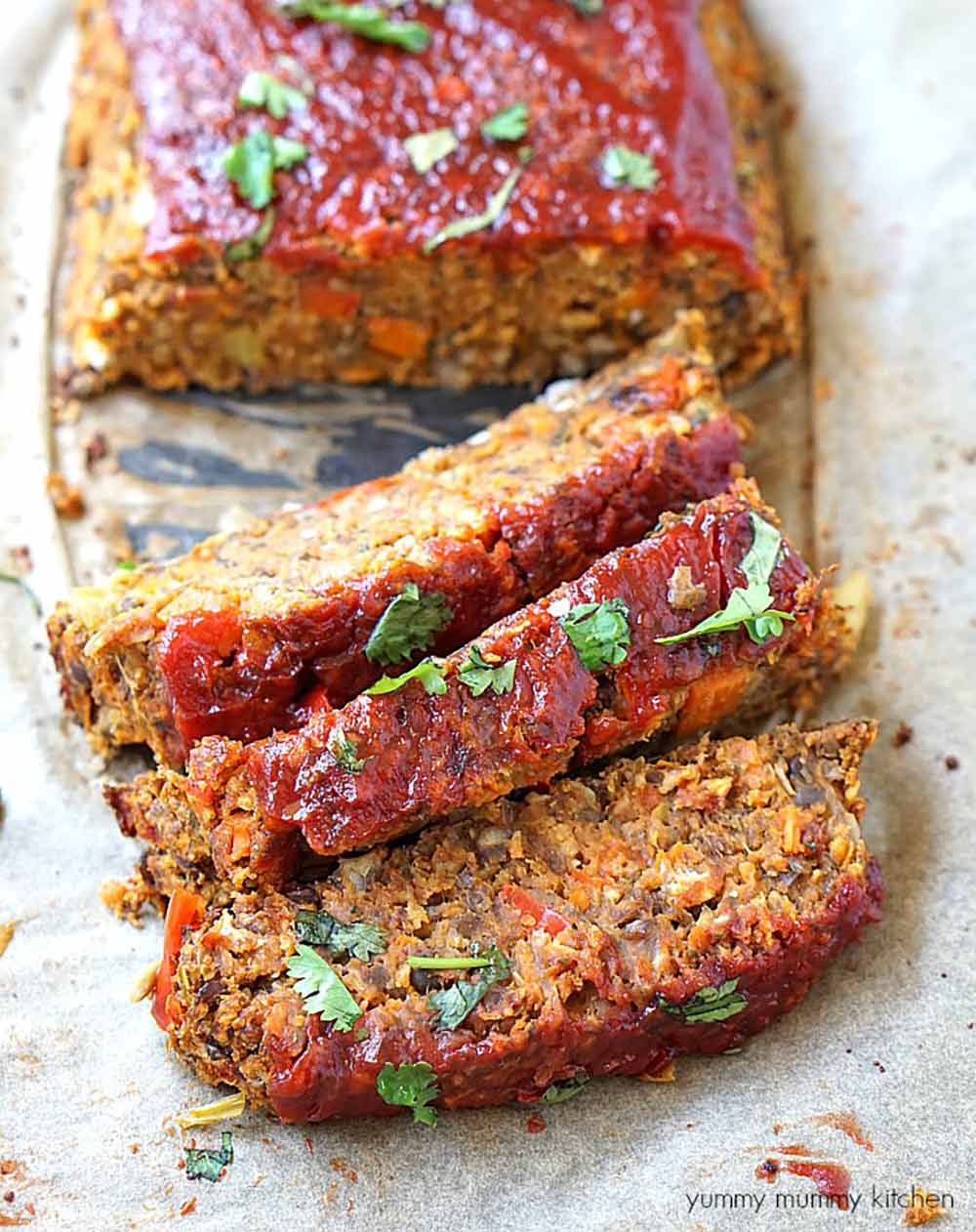 Vegan Lentil Loaf // If you miss the nostalgia of Mom's meatloaf, this lentil loaf from Yummy Mummy Kitchen will bring back all the good childhood feels. Lentils provide the proper structure and texture, and don't forget the yummy glaze!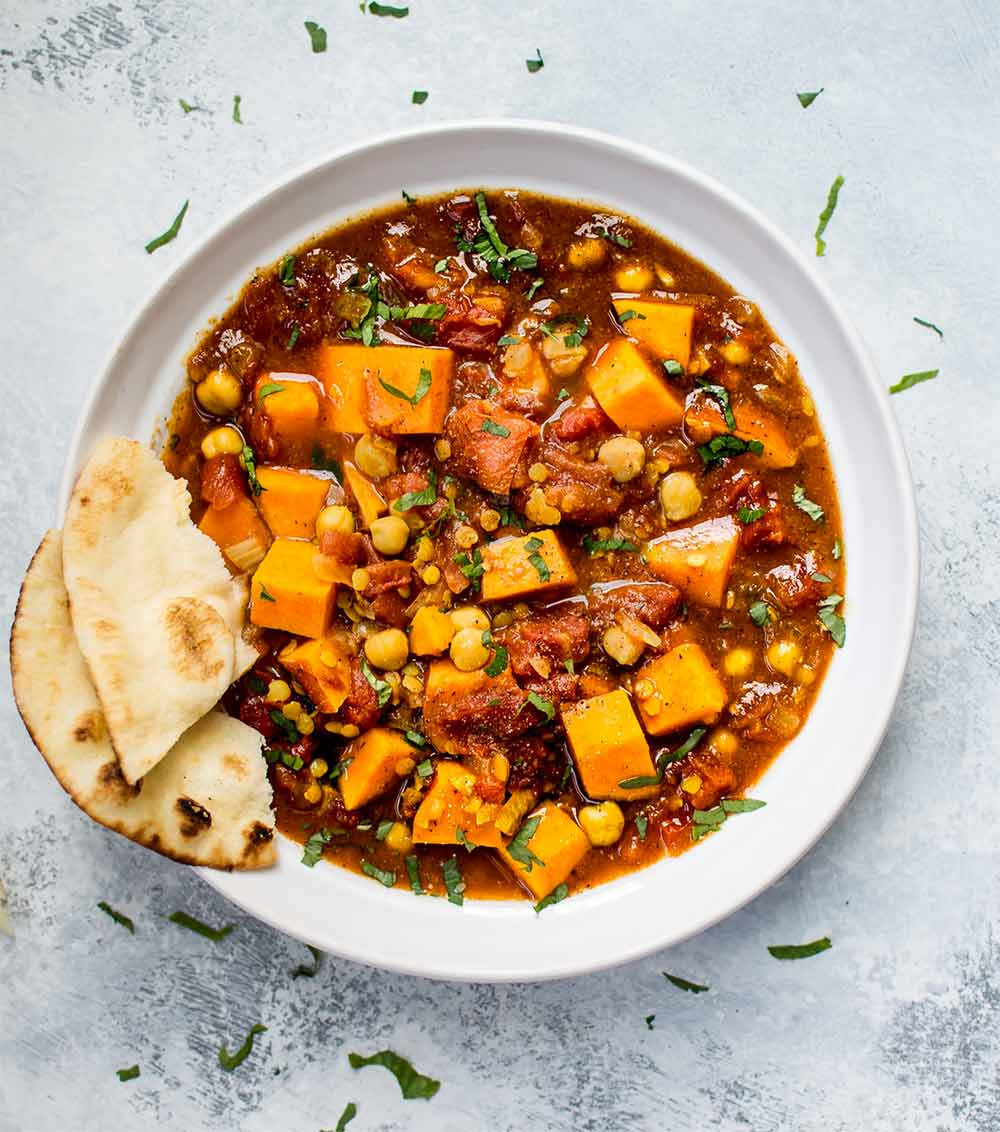 Crockpot Sweet Potato Curry // Red lentils, sweet potatoes, and vibrant spices send this curry from Salt and Lavender into crazy-delicious territory. Another slow cooker recipe we can't wait try out on the next chilly, lazy weekend!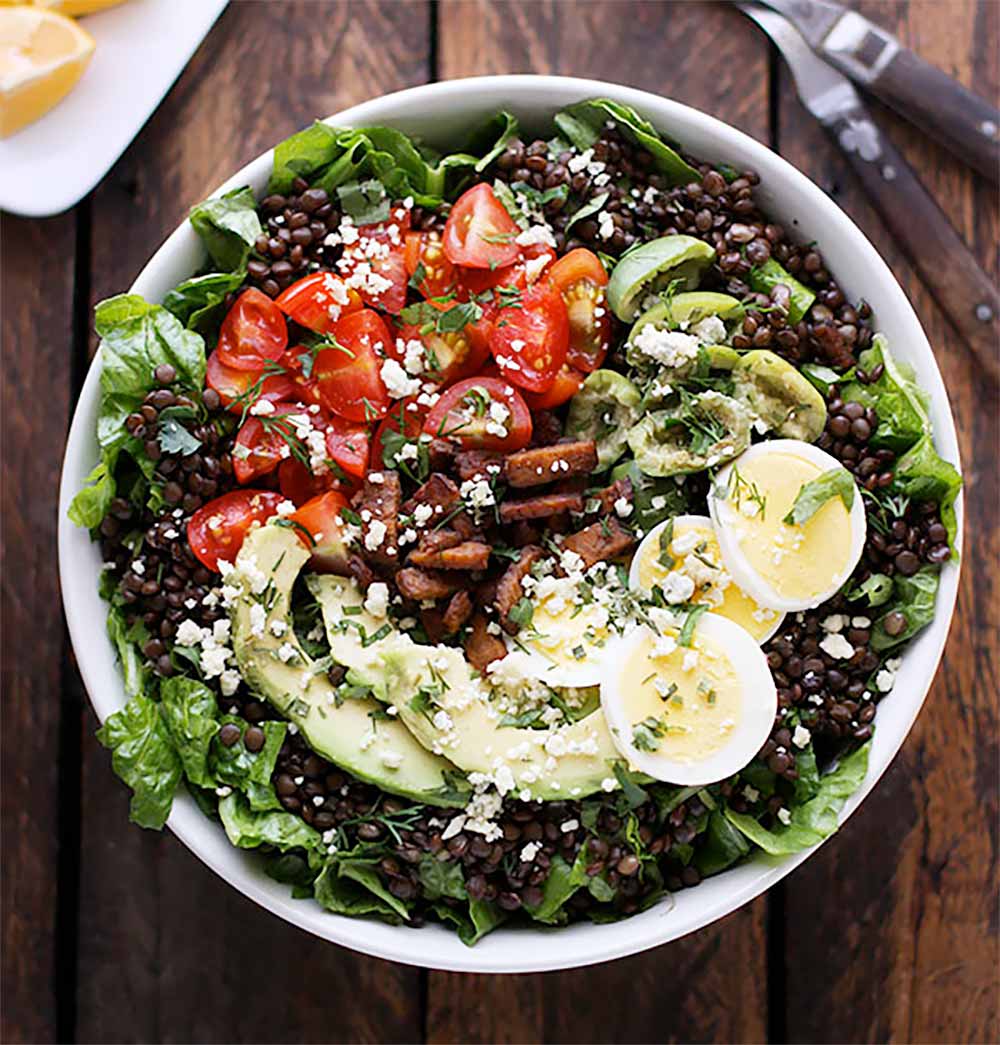 Vegetarian Cobb Salad Lentil Bowl // The classic Cobb Salad becomes a bowl of veggie goodness when SoupAddict replaces chicken with awesome black beluga lentils (and bacon with smoky tempeh!).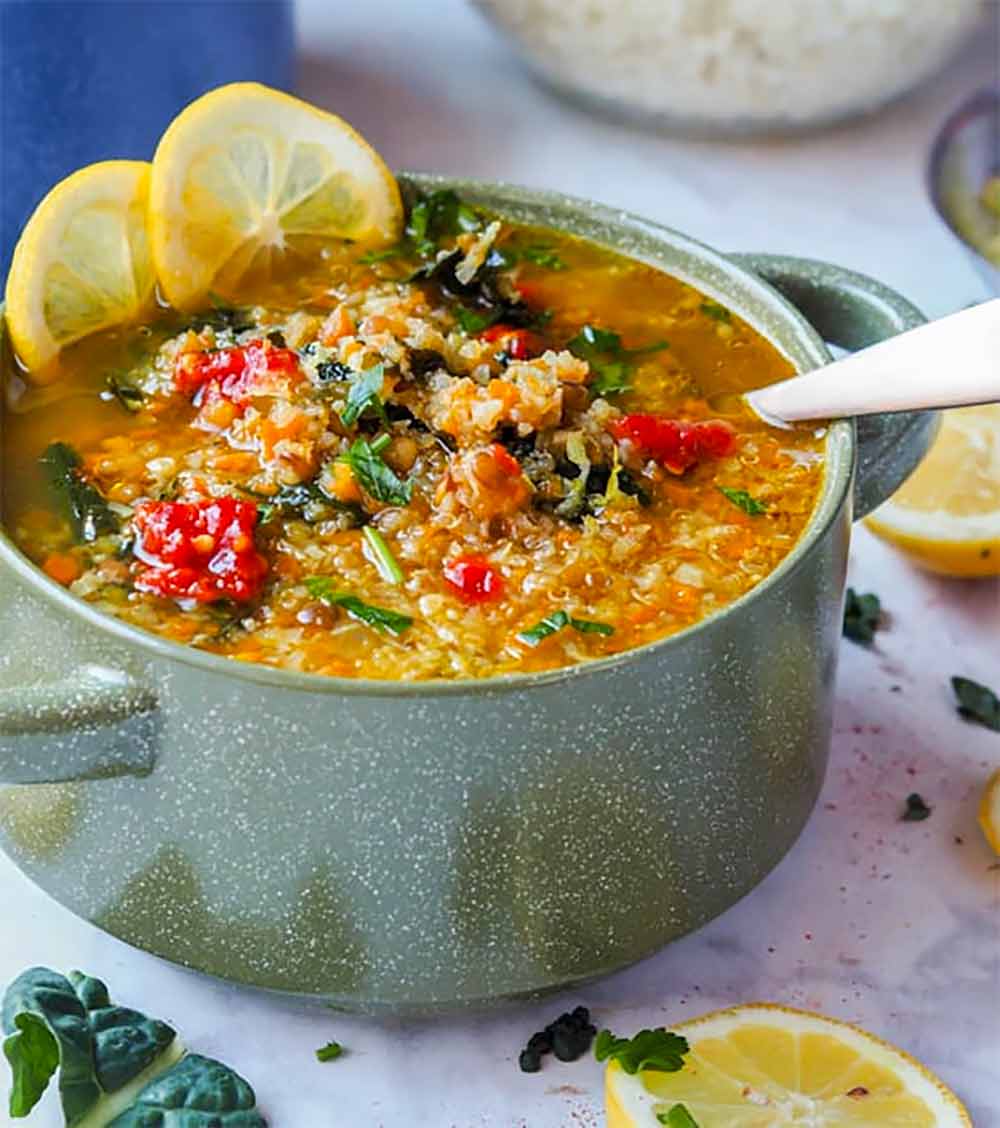 Panera Broth Bowl With Lentils, Quinoa and Veggies // Sometimes, we just need the cozy comfort and restorative powers of a rich, nutritious bowl of broth-based soup. Avocado Pesto maxes out flavor and healthy lentil goodness in this wonderfully colorful Panera copycat recipe.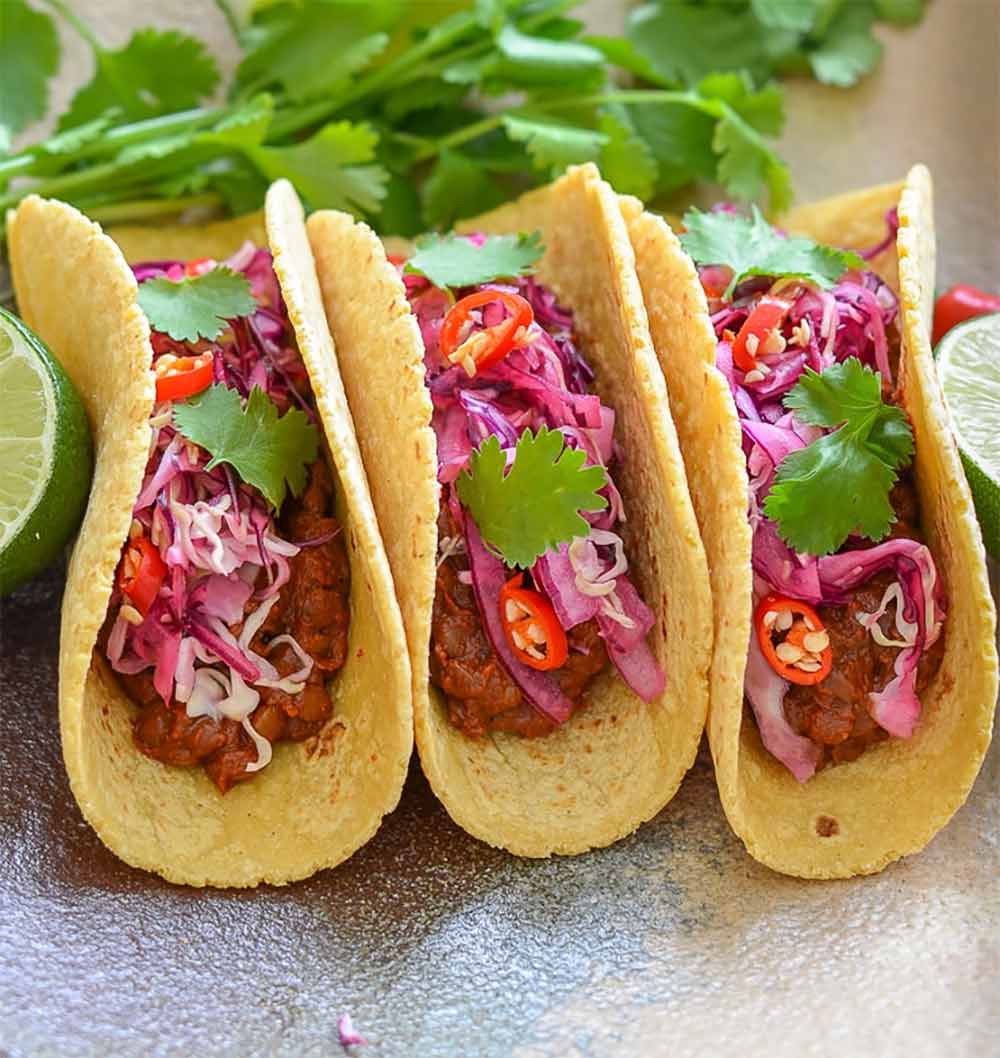 Enchilada Lentil Tacos with Lime Slaw // The beauty of tacos is that they're universally crave-worthy, whether plant-stuffed or meat-stuffed. Cooking the lentils in a rich enchilada sauce makes A Virtual Vegan's lentil tacos irresistible.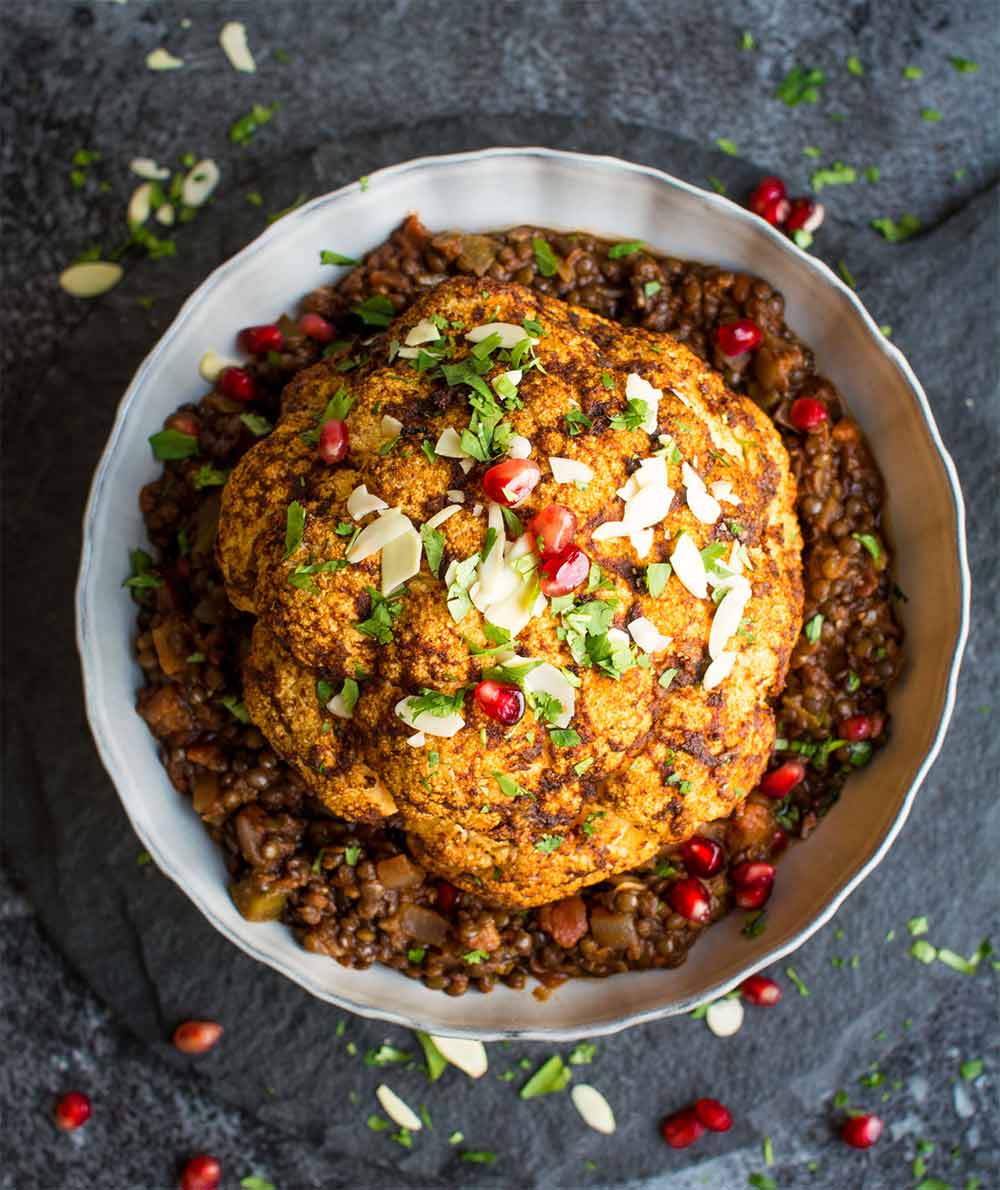 Spiced Baked Cauliflower with Spicy Lentils // It's never too early to start planning holiday dinners, and this show-stopper from Lauren Caris Cooks, well, we just can't stop looking at it. This exquisite lentil and cauliflower dinner is a prime example of how plant-based recipes can be successfully elevated to main-dish status that will impress vegans and omnivores alike.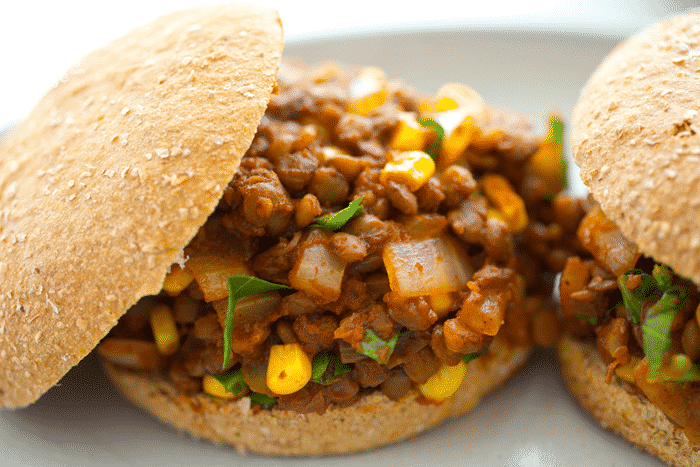 Vegan Lentil Sloppy Joes // These quick-cooking, veggie-stuffed sloppy Joes from Healthy Happy Life make weeknight cooking a total joy.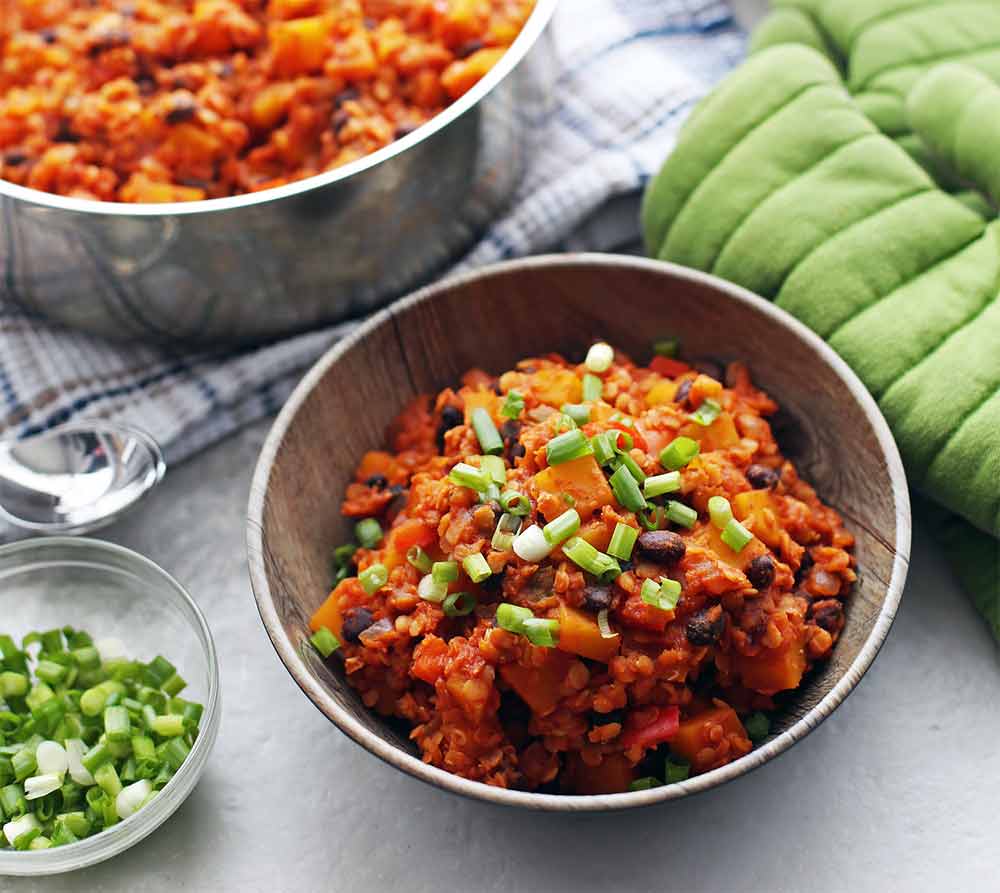 One-Pot Red Lentil And Butternut Squash Chili // We absolutely love a good, hearty one-pot meal for those super busy nights when we need sustenance, stat, without a lot of fuss. Yay! for Food's red lentil version makes us say, Yay for chili!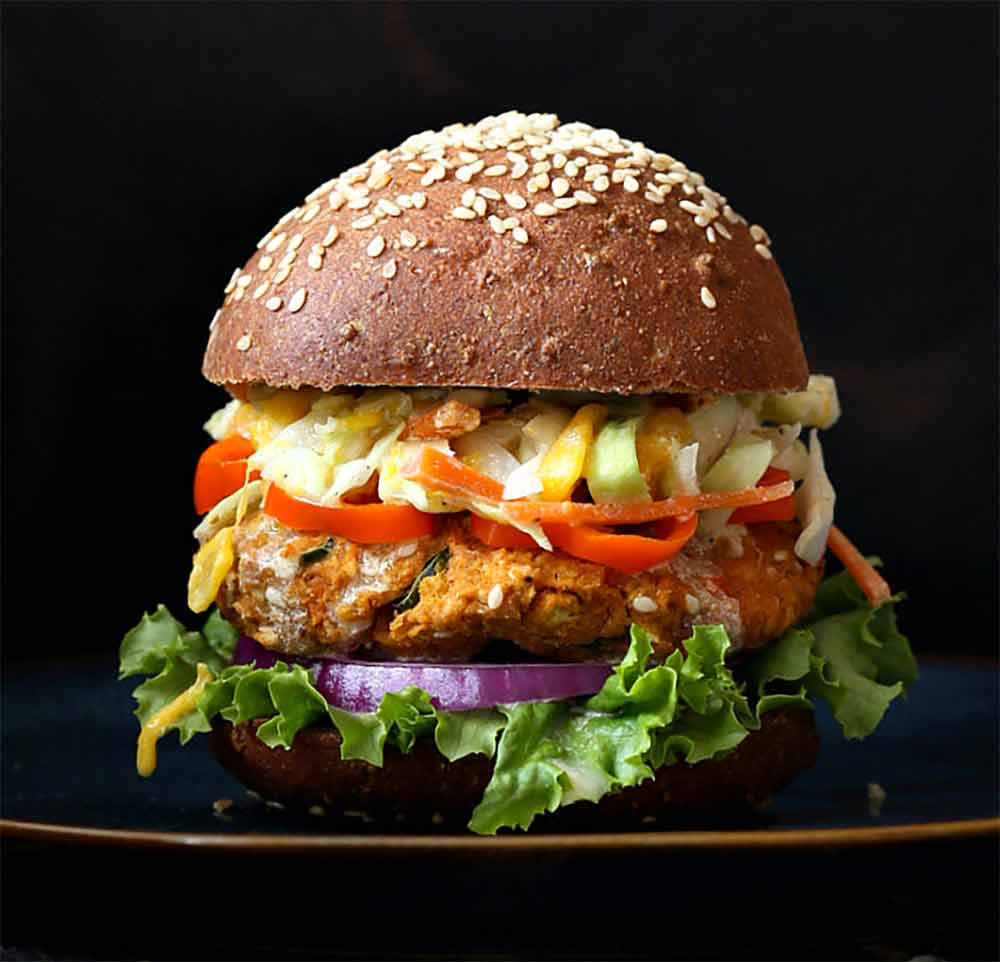 BBQ Lentil Veggie Burger With Mango Carrot Slaw // Lentils make incredible vegetarian burgers, and we love Vegan Richa's BBQ spiced version, especially when topped with her tangy-crunchy slaw.
Spicy Potato Lentil Pies // There's a 99.7% chance that you're not reading this post on actual National Pi Day (March 14th, natch), but we don't care. Spabettie's adorable individual lentil Pi pies are perfect all year round.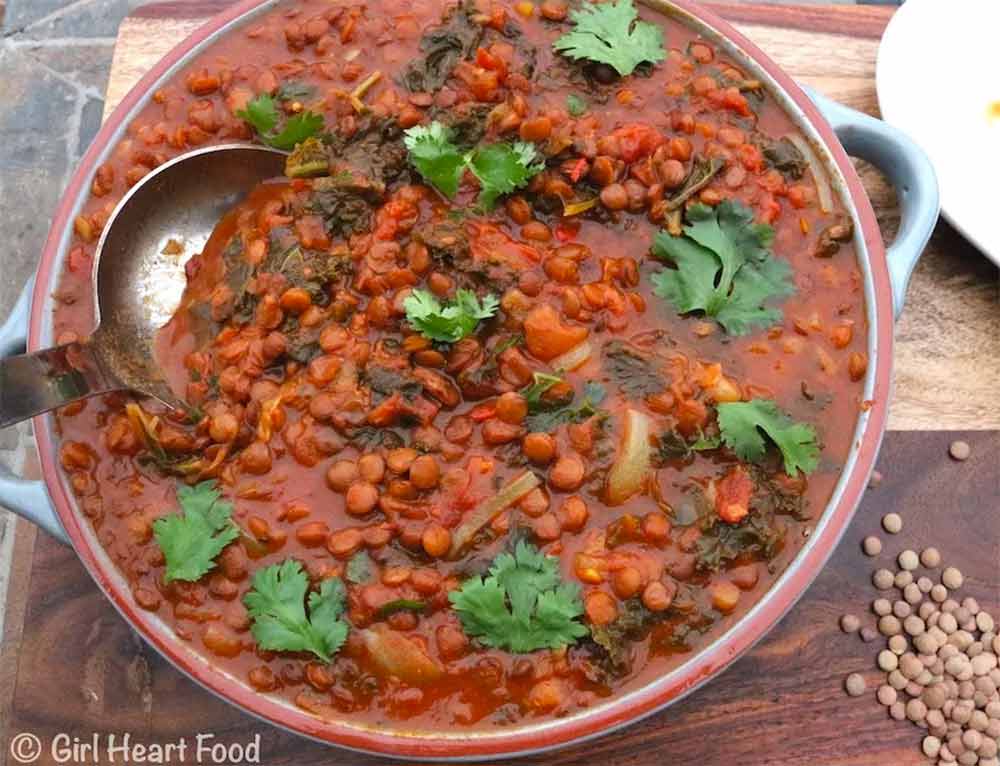 Curried Green Lentils And Kale // Curried anything is so warming and comforting as the days and evenings chill down, and this delightfully spiced lentil stew from Girl Heart Food is a slow cooker set-and-forget meal.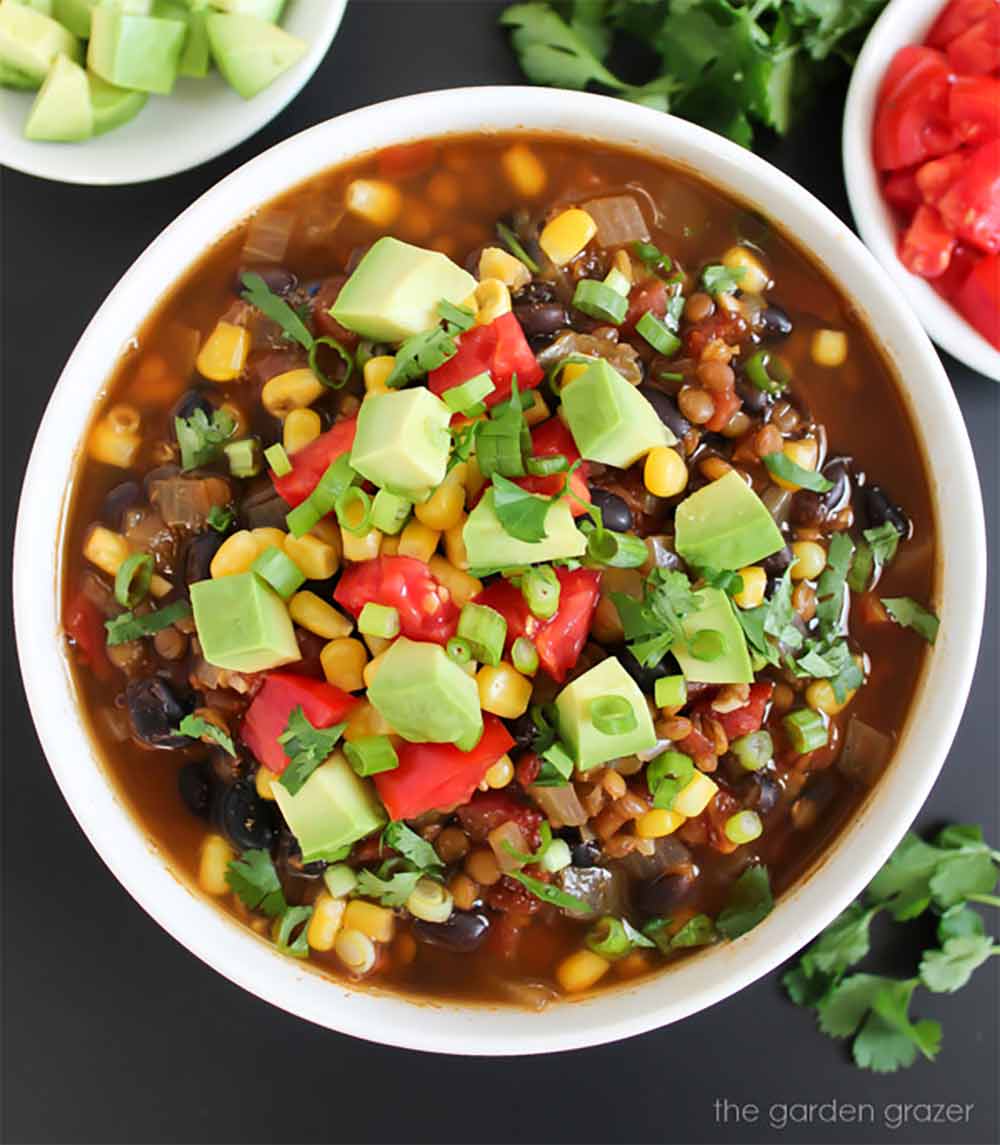 Lentil Taco Soup // We love tacos of all kinds, including this cozy soup version from The Garden Grazer that almost (almost!) makes us wish we had a driveway full of snow to shovel, just so we could refuel ourselves with a big bowl of this colorful, protein-packed lentil-and-bean goodness.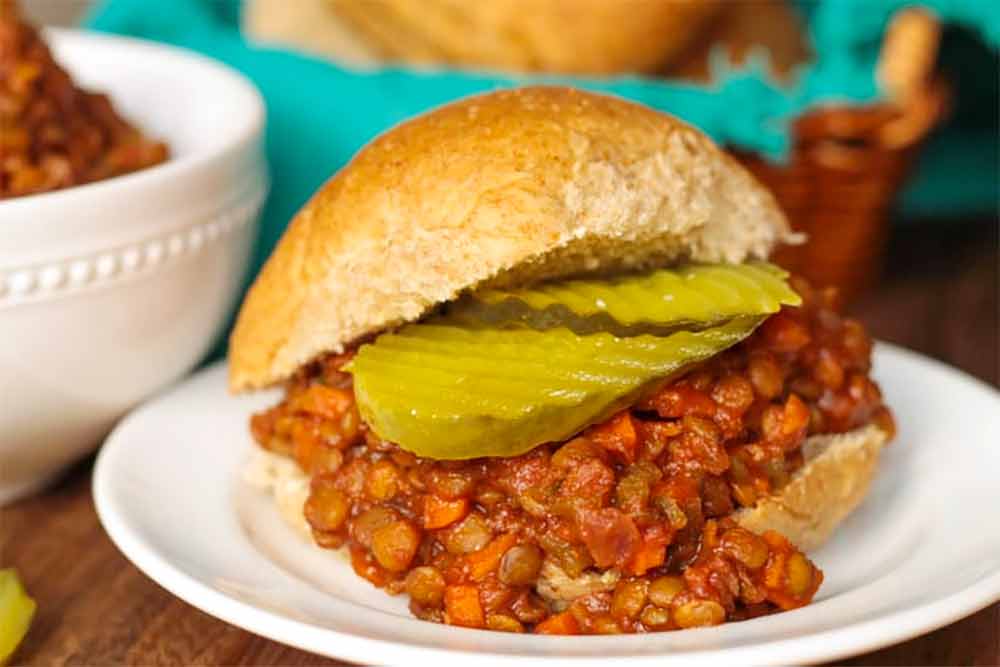 Sloppy Lentils Sandwiches // Another version of one of my favorite veganized sandwiches ever, these sloppy lentils sandwiches from Veggie Inspired are pure comfort food on a bun, featuring a rich, smoky tomato sauce base.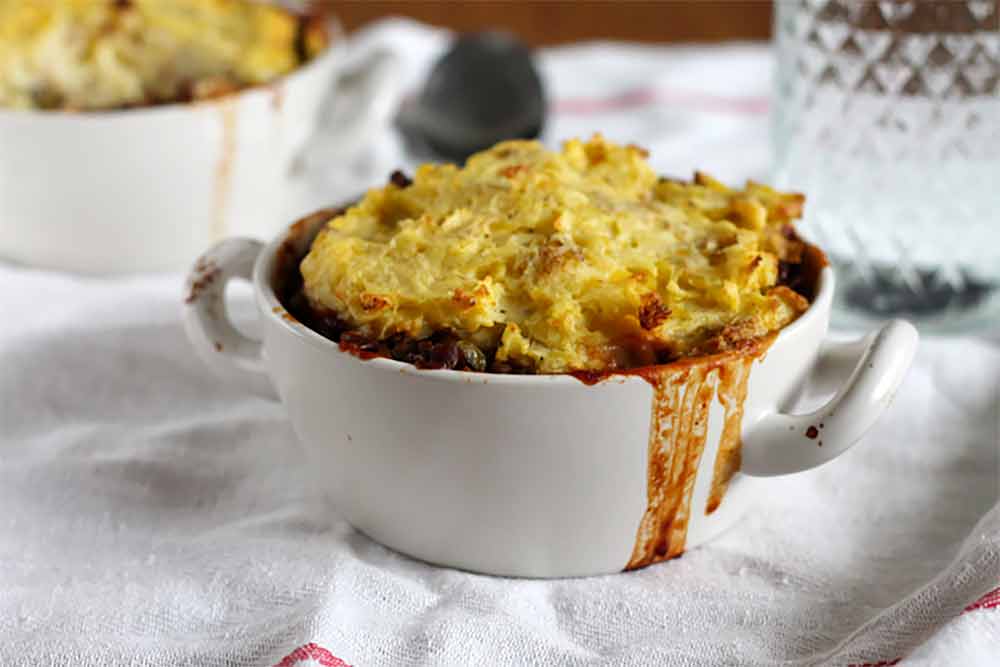 Slow Cooker Lentil Shepherd's Pie // Fans of the Shepherd's Pie can look forward to coming home to a cozy meal, ready to eat, any day of the week, thanks to The Muffin Myth's slow cooker version.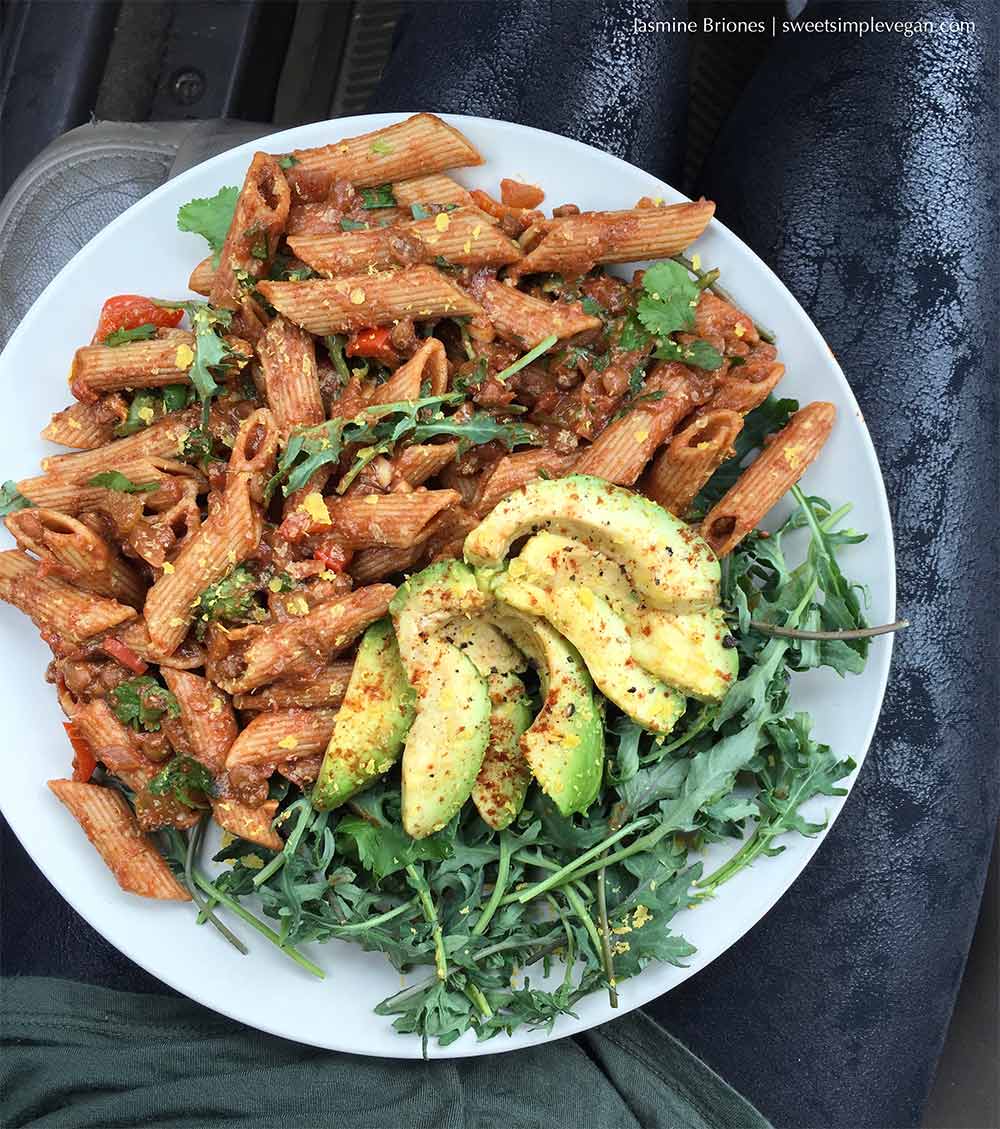 Lentil Enchilada Pasta // A hearty pasta dish made extra flavorful with a homemade Mexican spiced lentil enchilada sauce, Sweet Simple Vegan brings us an irresistible, weeknight-easy meal.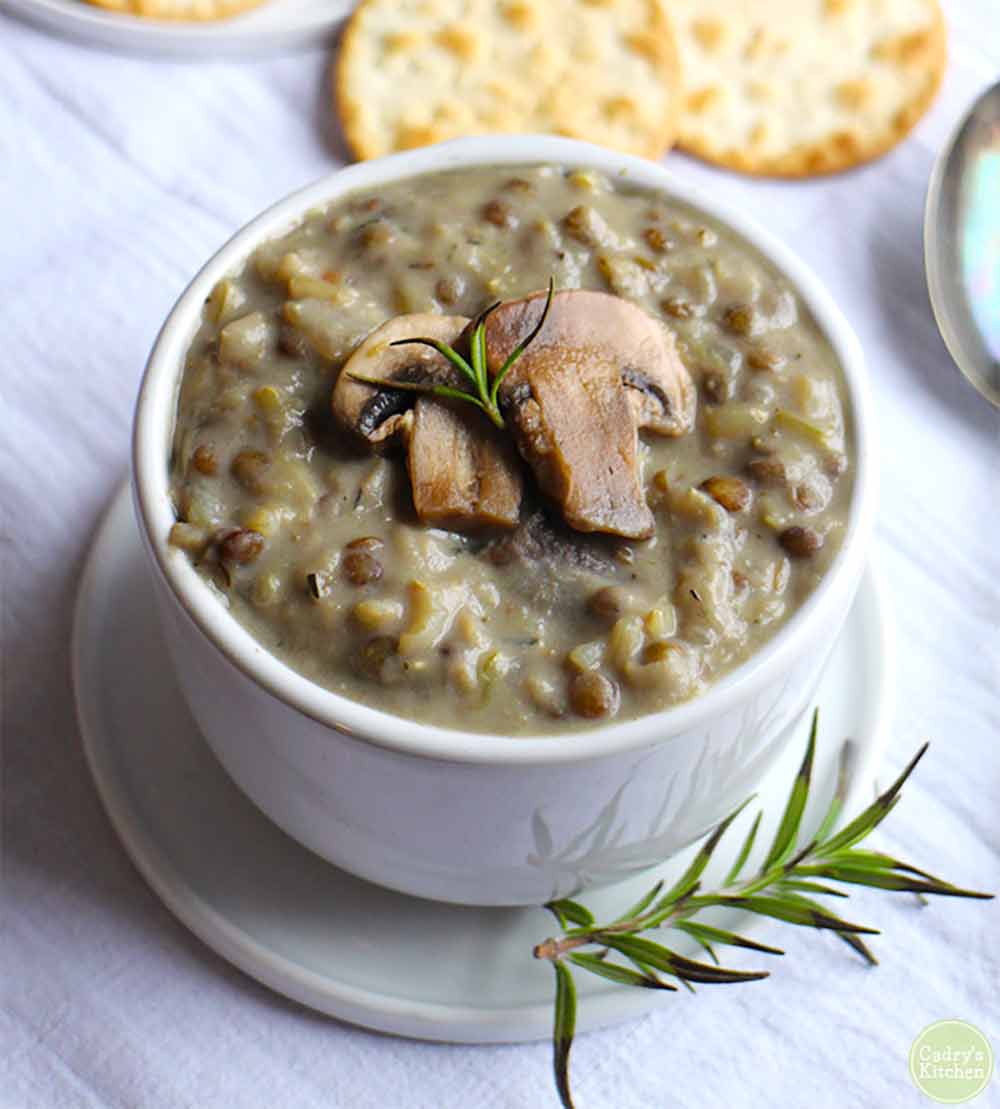 Creamy Vegan Mushroom Soup With Lentils & Brown Rice // Lentils and mushrooms are a favorite combination in soups, and this hearty, protein-packed, stick-to-your-ribs version from Cadry's Kitchen shows off both to their best advantage.