Our vegetarian meal plans are 5-day menus that serve a family of 4 — or less if you don't mind leftovers! Click on each of the meal links below to get printable recipes, then print the meal plan and shopping list at the bottom of this post.
Here's this week's vegetarian meal plan:
Monday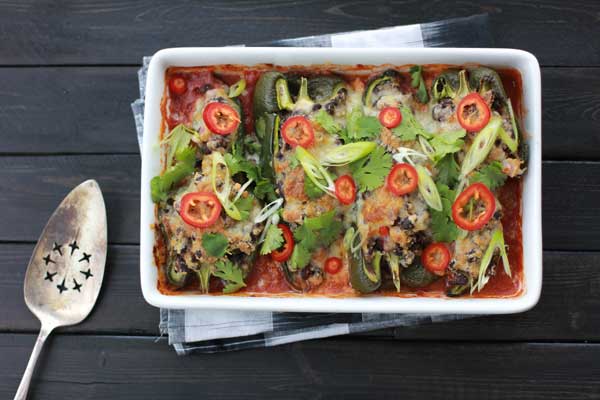 Black Bean & Pepper Jack Stuffed Poblano Peppers // Poblano peppers are stuffed with a mix of spicy black beans and cheese, and then baked up in tomato sauce to make this southwestern-inspired meal.
Tuesday

Chickpea & Tofu Thai Peanut Tacos // These Thai-inspired tacos are stuffed with crunchy slaw and a mix of tofu and chickpeas smothered in creamy peanut sauce.
Wednesday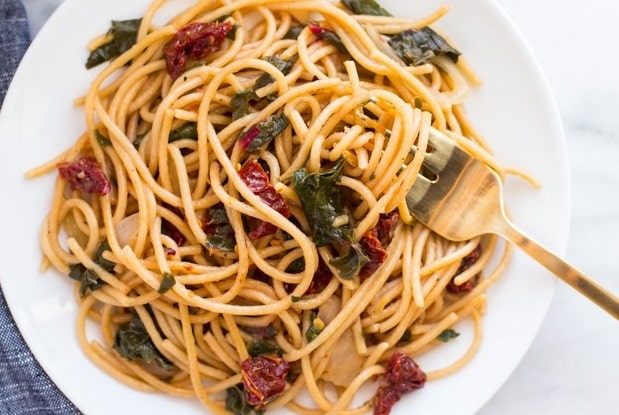 One-Pot Lemon Pasta with Greens & Sundried Tomatoes // Dinner doesn't get much easier than this veggie-packed one-pot pasta.
Thursday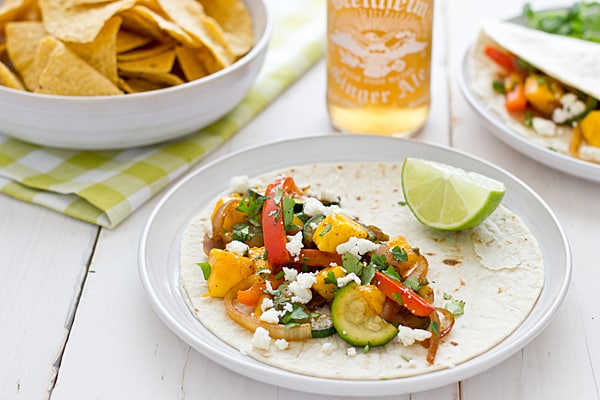 Sweet & Spicy Mango Fajitas // Juicy mangoes pair up with Tex-Mex flavors and summer veggies in these sweet and spicy fajitas.
Friday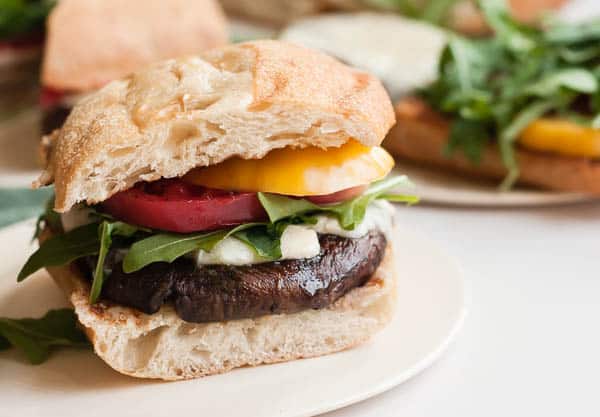 Cabernet Portabella Burgers // Portabella mushrooms are grilled up with red wine and shallots to make these intensely flavored vegetarian burgers.
Printable Meal Plan & Shopping List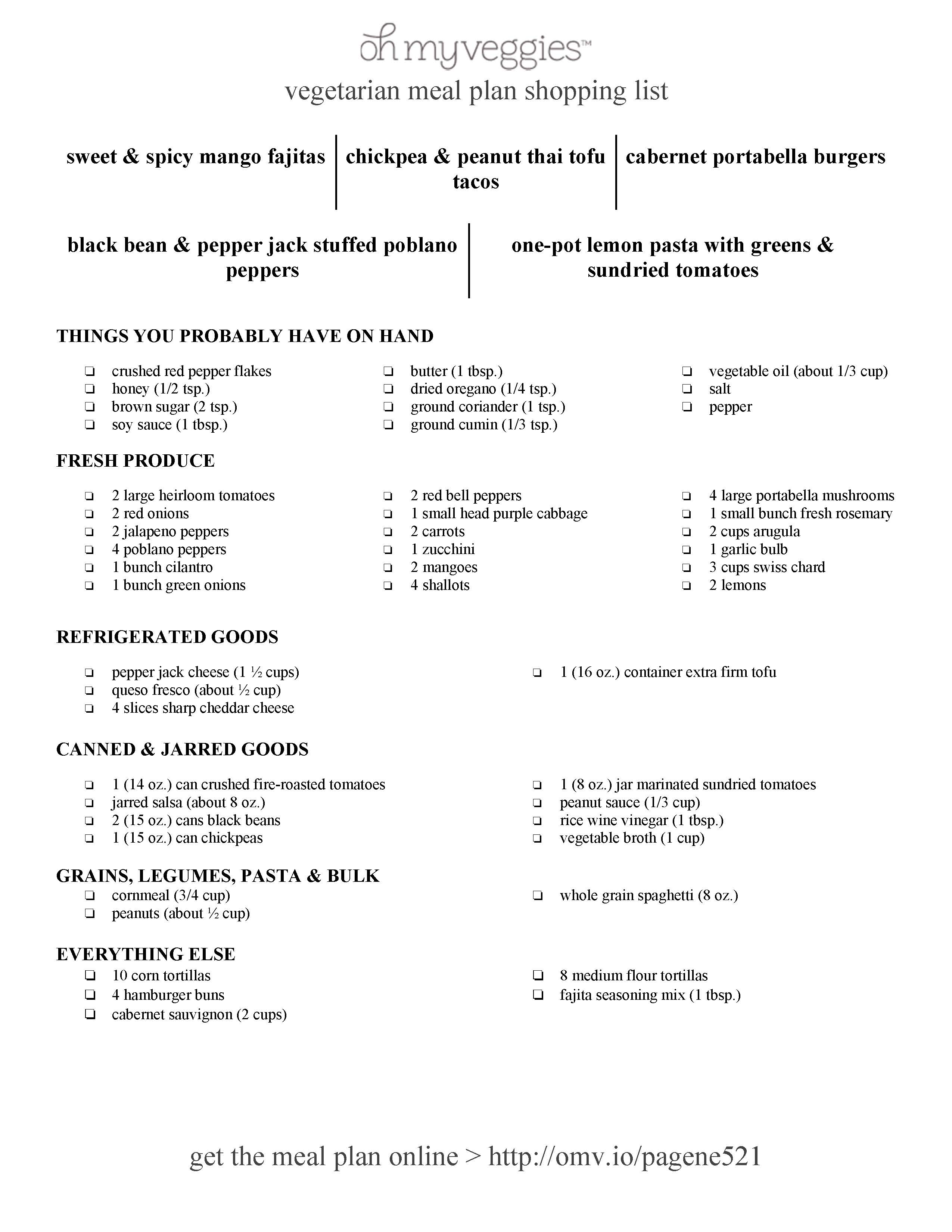 Tips for This Week's Vegetarian Meal Plan
Friday's burgers can be cooked on an indoor grill, outdoor grill or in a grill pan. If all else fails, you can just use a skillet.
You can use kale, spinach or Swiss chard for Wednesday's pasta. We put Swiss chard on the list, but use one of the other two if you prefer.
Be sure to buy cilantro that's very fresh—you'll need it to last until Thursday.
Thursday's fajita recipe includes a recipe for homemade fajita mix, but to make things easy we put premade fajia mix on the list. If you'd like to make your own, just check out the recipe and add the ingredients to the list.
Click here for a printable version of this week's vegetarian plan and shopping list.
Find more dinner ideas from our Meatless Meal Plan archives.