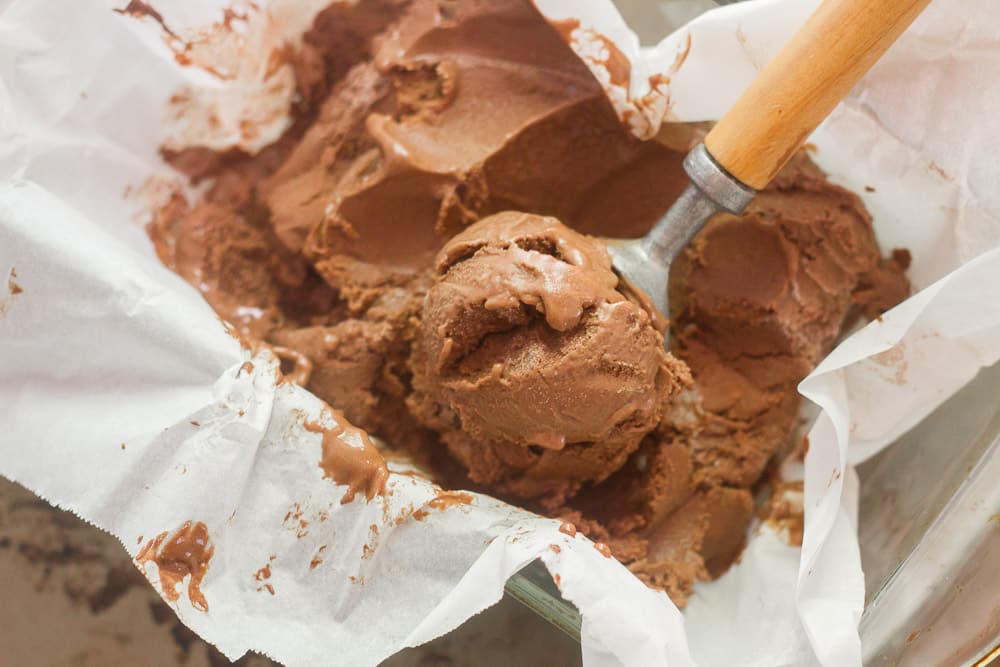 I visited a raw foods cafe for the first time about fifteen years ago, and as soon as I walked in the door someone handed me a sample-sized cup of what looked like vanilla soft serve ice cream. I gave it a try and you know what? It tasted like ice cream too! I had totally expected to be served nothing but salad—not ice cream, so that was a pleasant surprise. An even bigger surprise came when I found out what was in it: bananas, and nothing else!
These days frozen banana ice cream, or nice cream as it's often referred to, is one of my favorite summer treats. And these days I don't have to make a trip to the raw foods cafe for a taste—it's really easy to make at home, and best of all, can be made in all kinds of flavors. Here's how:
Start with Frozen Bananas
Get some nice ripe bananas, preferably a bit overripe, and freeze them. Whenever I have a banana that's just a little browner than I'd like, I peel it right away and stick it into a freezer bag, that way I've got a stash of bananas ready to go whenever a nice cream craving hits.
When it's time to make the nice cream, break your bananas into 3 or 4 chunks each, so they fit into your food processor. You'll want to use at least two bananas per batch, unless you're using a very small blending device.
Add-Ins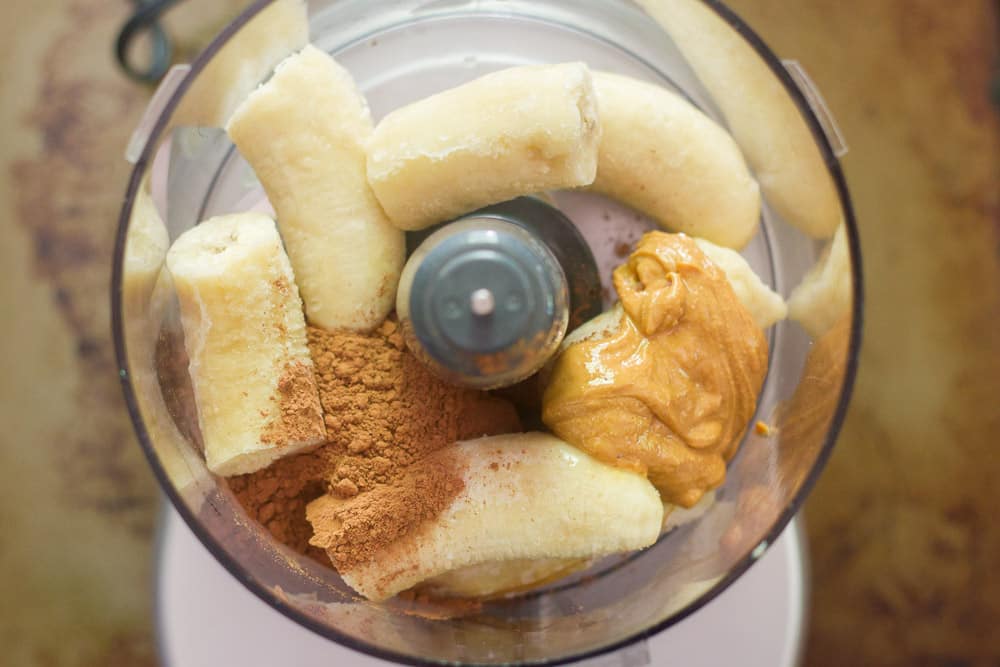 Plain old banana is delicious, but why stop there? Some of my favorite ingredients for adding flavor are cocoa powder, vanilla bean paste or extract, spices, or other frozen fruits like strawberries.
Some fat will add richness to your nice cream, so try stirring in some almond butter, peanut butter, tahini, or coconut cream. A tablespoon or so for every banana should be plenty.
Blend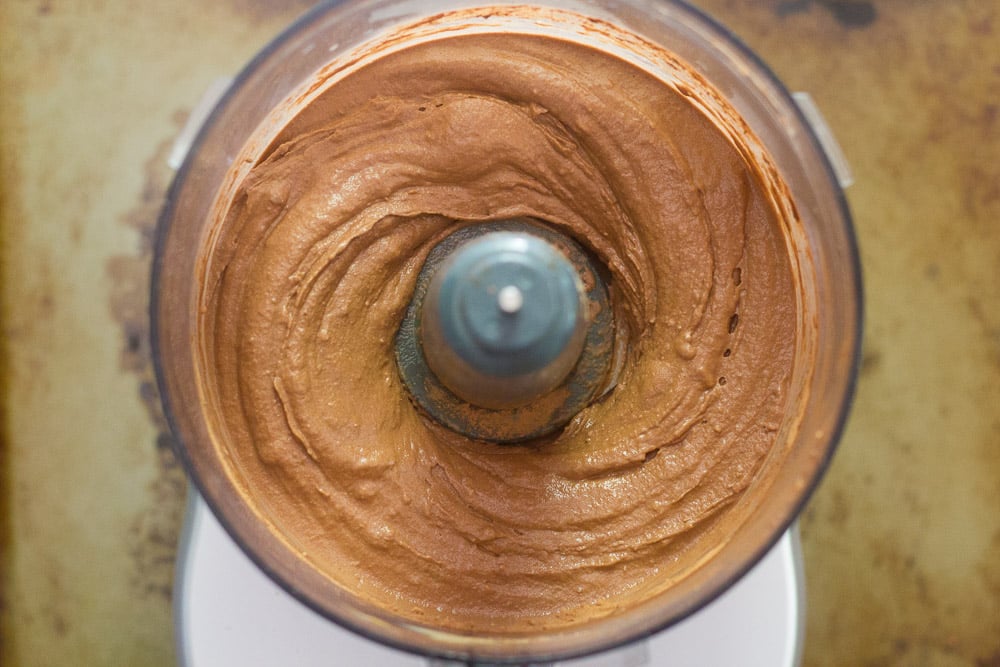 Now blend everything up! This might take some patience, depending on the type of blending device you're using. The first couple of rounds often yields what looks like a bunch of frozen banana crumbs. Stop, scrape down the insides of the bowl, and continue blending. You can add a splash of non-dairy milk to help the process along, but don't go overboard or you'll end up with a smoothie instead of nice cream.
Eventually you'll start to see your bananas transform into a creamy mix that resembles soft serve ice cream. Give it a taste-test and adjust your add-ins if needed. Once you're done you can also throw in any additional ingredients that you don't want blended up, like pieces of fruit that you'd rather keep chunky. One of my favorite tricks is to melt some dark chocolate chips, drizzle them over the blend, and then pulse the the food processor a few times. The chocolate will solidify really quickly and you'll end up with chocolate flecks throughout.
Freeze It. Or Not.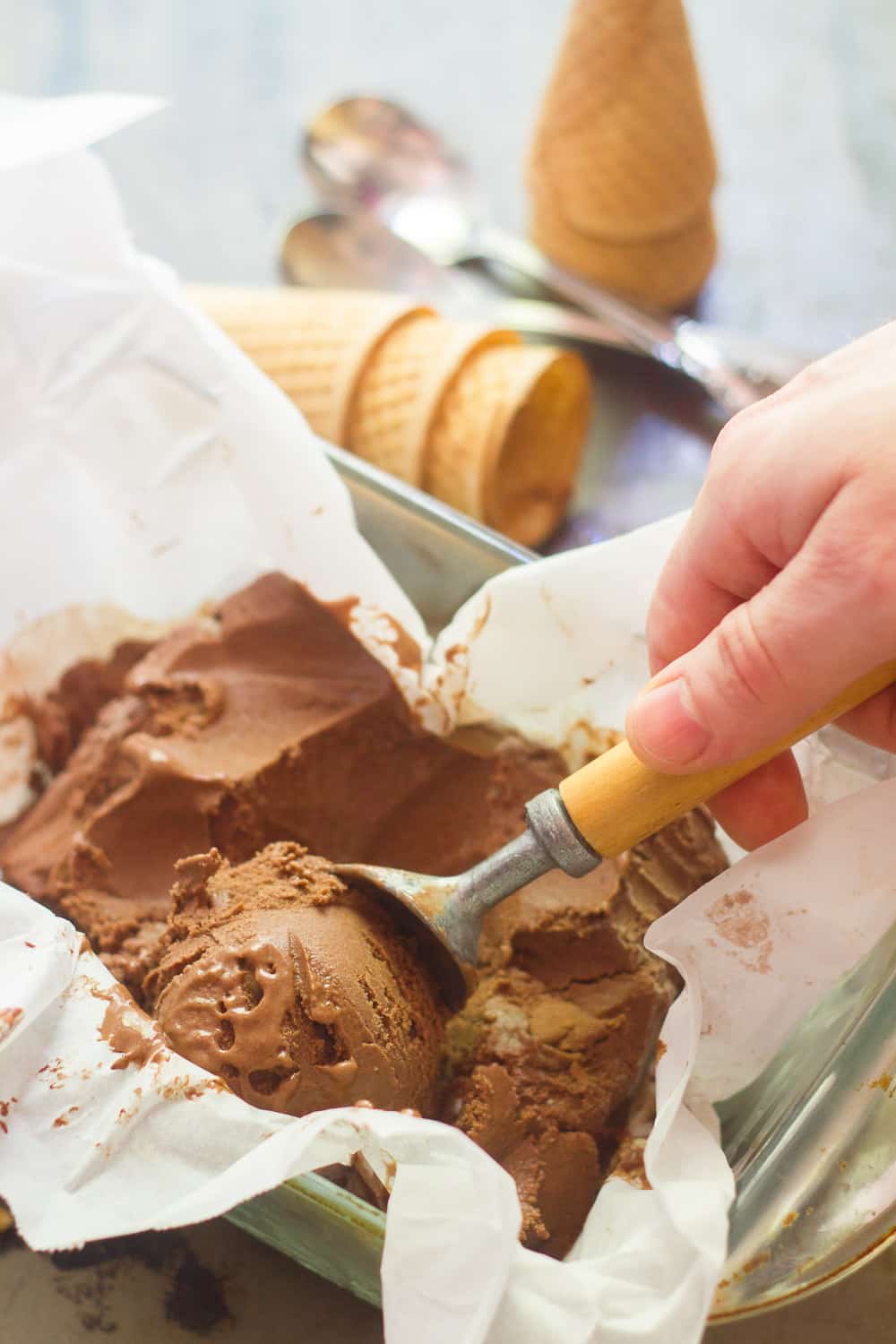 If you decide to enjoy your nice cream right away (which is a hard prospect to resist) it'll have the consistency of soft-serve ice cream.
If you want something that's scoopable, transfer it to a container and stick it into the freezer. Work quickly while you do this to avoid it melting! After one to two hours it should be perfect for scooping. If you want to freeze it for longer, just give it a stir at the one to two hour mark and stick it back in the freezer. Pop it out about 10 minutes before you're ready to serve and scoop away.
Nice Cream Recipes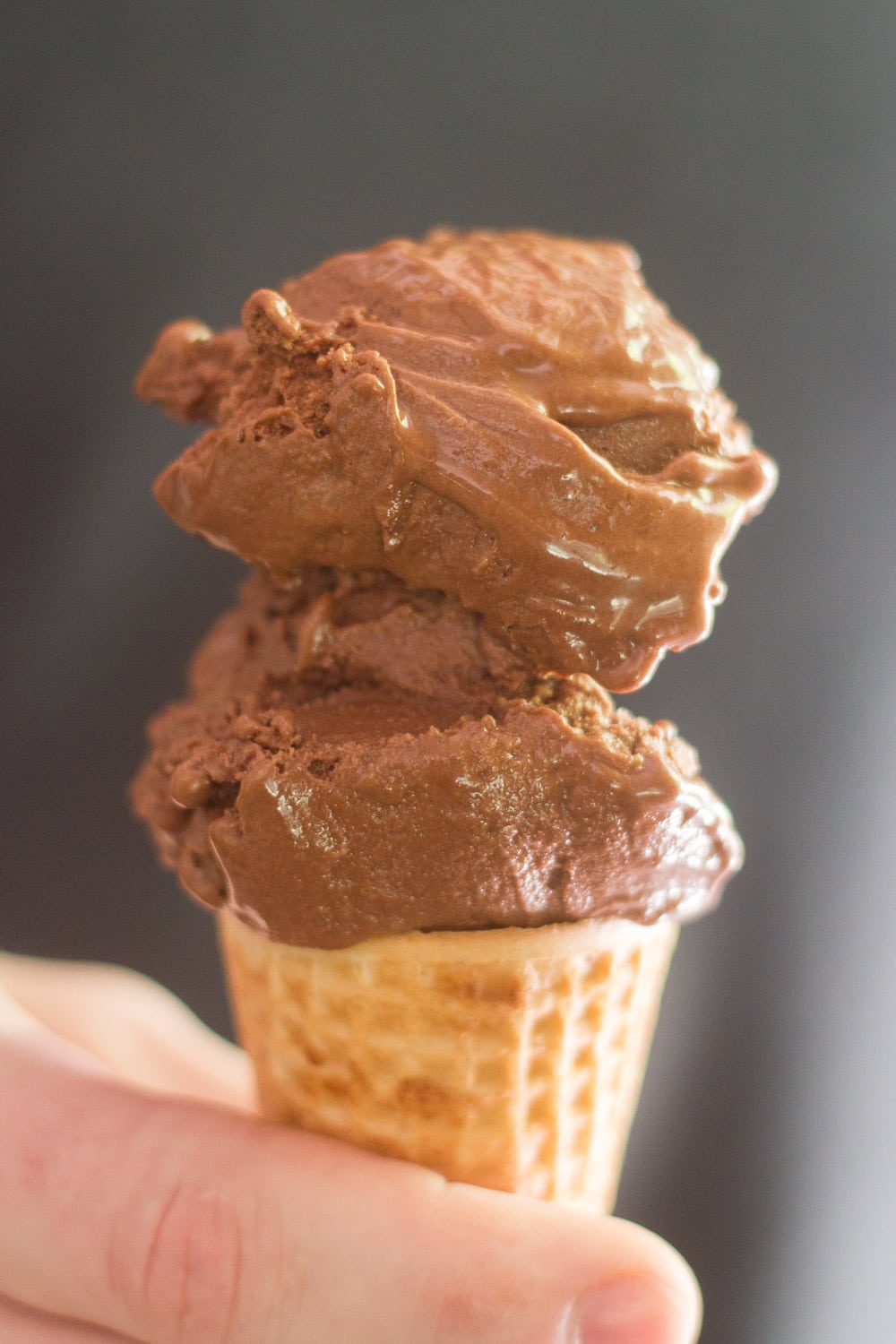 If you'd like to start with a recipe for nice cream, here are a few of our favorites:
Peanut Butter Chunk Nice Cream - Feasting on Fruit
Blueberry Nice Cream in Cantaloupe - Shiny Happy Bright
Peanut Butter Chocolate Covered Pretzel Nice Cream - Connoisseurus Veg
Vegan Black Raspberry Chip Protein Nice Cream - Beaming Banana
Unicorn Nice Cream - Feasting on Fruit
Dreamy Almond Chocolate Nice Cream - The Endless Meal
Sesame Chocolate Banana Soft Serve - Connoisseurus Veg
Cherry Chocolate Chip Nice Cream - Veganosity
Raspberry Basil Nice Cream - Live Eat Learn
Pumpkin Pie Nice Cream - Feasting on Fruit