It's been really hot here and all I want to eat are frozen things.
One particularly hot day, I was craving sorbet but didn't want to go out to get some, so I made some "desperation sorbet" out of fresh peaches.
And it was good! Really good.
Much better than other things I've made out of desperation, like that spaghetti sandwich I made with leftover garlic bread, spaghetti, and corn when I was in junior high.
This dairy free, vegan-friendly peach nice cream is made with only three simple ingredients. It's so fruity and delicious - you'd never guess it's so healthy.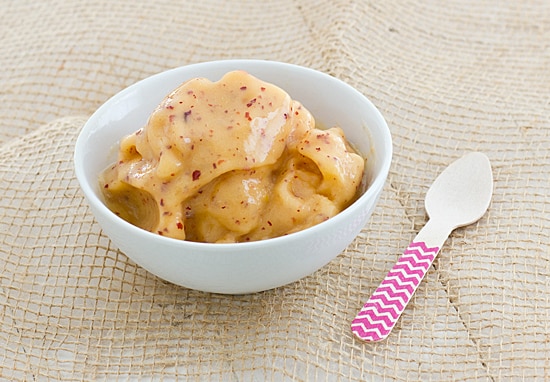 How to Make Peach Nice Cream
Start by cutting two peaches into chunks and freezing them. Then puree the peaches with ¼ cup of almond milk and a tablespoon of agave syrup (or honey).
The texture is a little bit softer than a sorbet (as you can see), but the taste is exactly like peach sorbet!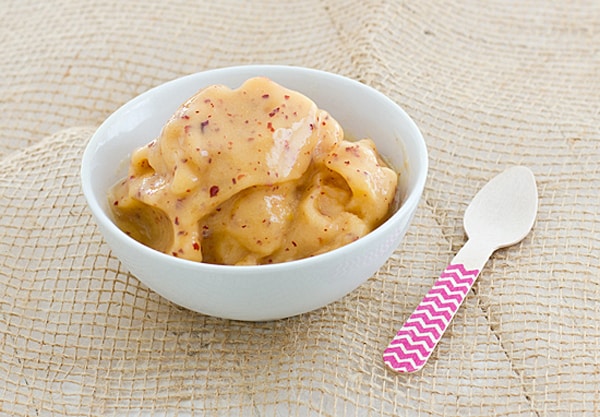 Ingredients
2

peaches

¼

cup

almond milk

1

tbsp

agave syrup

or honey
Instructions
Cut two peaches into large chunks. Freeze for at least two hours, until peaches are very frozen.

In a blender, combine the peaches, almond milk, and agave syrup. Blend into nice cream!
Nutrition
Calories:
191
kcal
Carbohydrates:
45
g
Protein:
3
g
Fat:
2
g
Saturated Fat:
1
g
Sodium:
82
mg
Potassium:
571
mg
Fiber:
5
g
Sugar:
40
g
Vitamin A:
978
IU
Vitamin C:
20
mg
Calcium:
93
mg
Iron:
1
mg
Still hungry? Here are the other recipes I cooked up this week: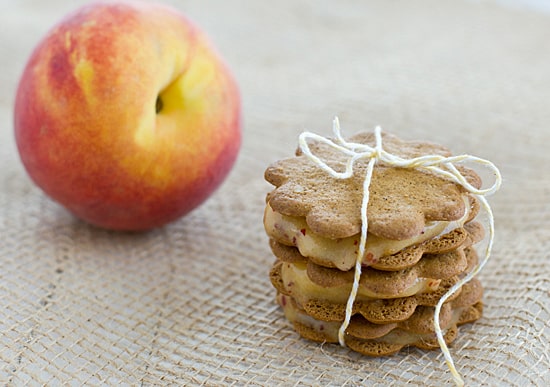 Peach Sorbet Ice Cream Sandwiches // So then, because I can never leave well enough alone, I decided to use almond thin cookies to make ice cream sandwiches with the sorbet. The sorbet was good, but these were even better. If you're looking for a relatively guilt-free summer treat, make these! Make them now!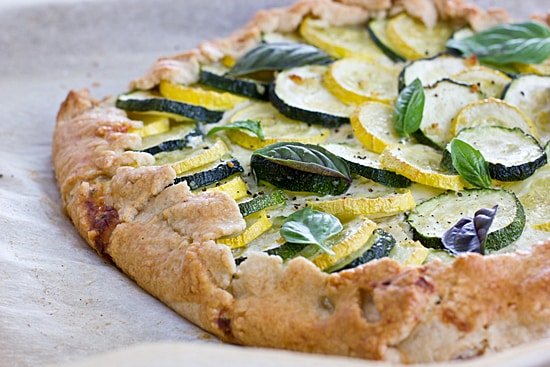 Summer Squash and Ricotta Galette // Perfect in every way. If I manage to get some more squash from the garden, I'll be making this again. And the crust was totally doable, even for me--using olive oil is much easier to manage than butter.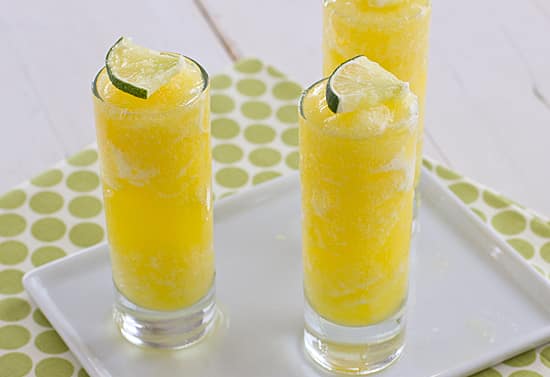 Pineapple Jalapeno Granita // Sweet, refreshing, and just a little bit spicy. This is one of my favorite summer desserts.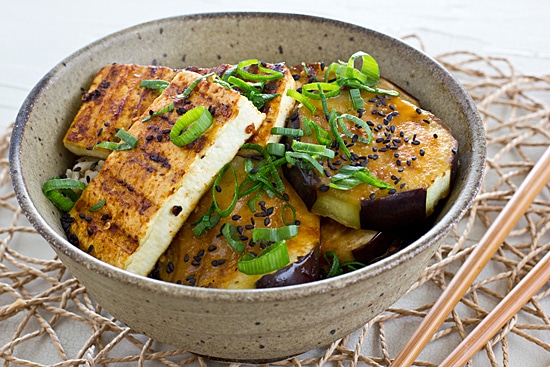 Grilled Eggplant and Tofu Steaks with Sticky Hoisin Glaze // I would totally eat this sauce with a spoon.
...and hey! If you haven't already, don't forget to like Oh My Veggies on Facebook for a chance to win a $100 Whole Foods Gift Card. There's only a week and a half left to enter!