Our vegetarian meal plans are 5-day menus that serve a family of 4 — or less if you don't mind leftovers! Click on each of the meal links below to get printable recipes, then print the meal plan and shopping list at the bottom of this post.
Here's this week's vegetarian meal plan:
Monday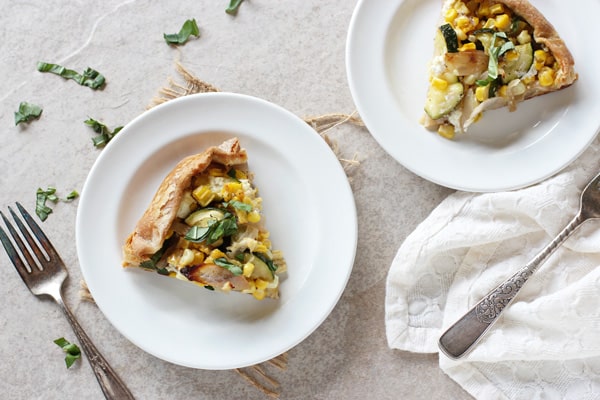 Corn and Zucchini Galette // This rustic tart with goat cheese is the perfect way to enjoy summer veggies.
Tuesday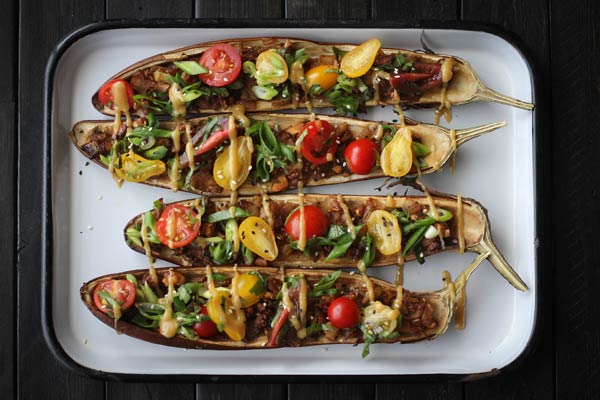 Stuffed Miso Eggplant // Miso glaze packs savory flavor into these stuffed Japanese eggplant halves.
Wednesday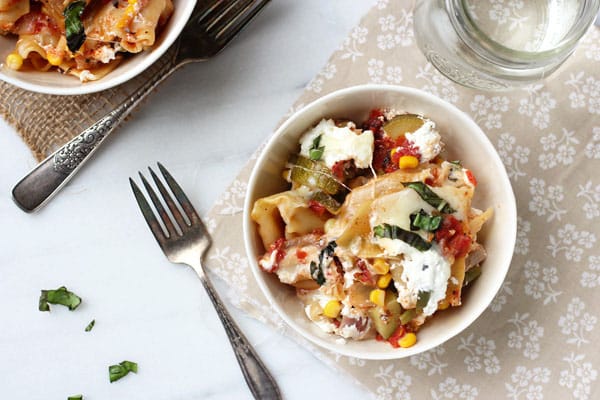 Summer Vegetable Skillet Lasagna // This no-fuss lasagna cooks up on the stove-top in one skillet.
Thursday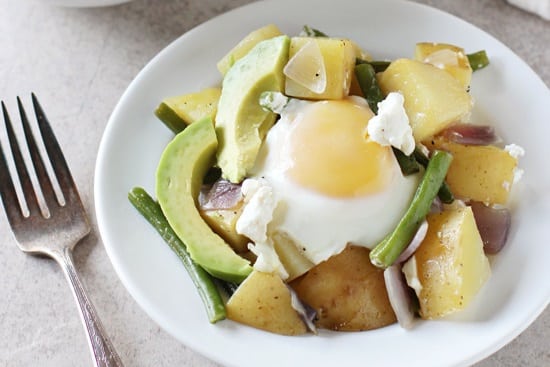 Potato, Green Bean and Goat Cheese Breakfast Skillet // This hearty breakfast-for-dinner is the perfect way to use up those summer green beans.
Friday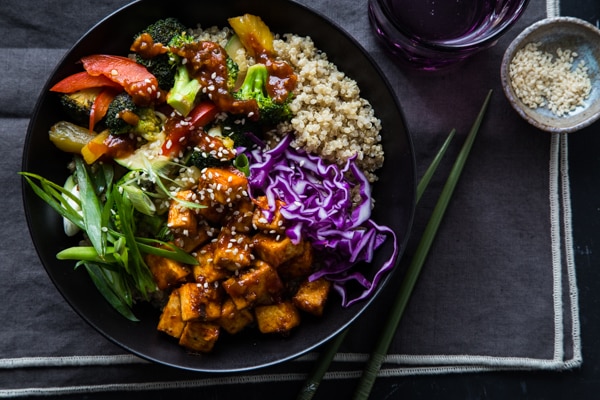 Korean Barbecue Tofu Bowls with Stir-Fried Veggies and Quiona // These Korean-inspired bowls are made with stir-fried veggies in a spicy sauce made from ingredients you've probably got on hand.
Printable Meal Plan & Shopping List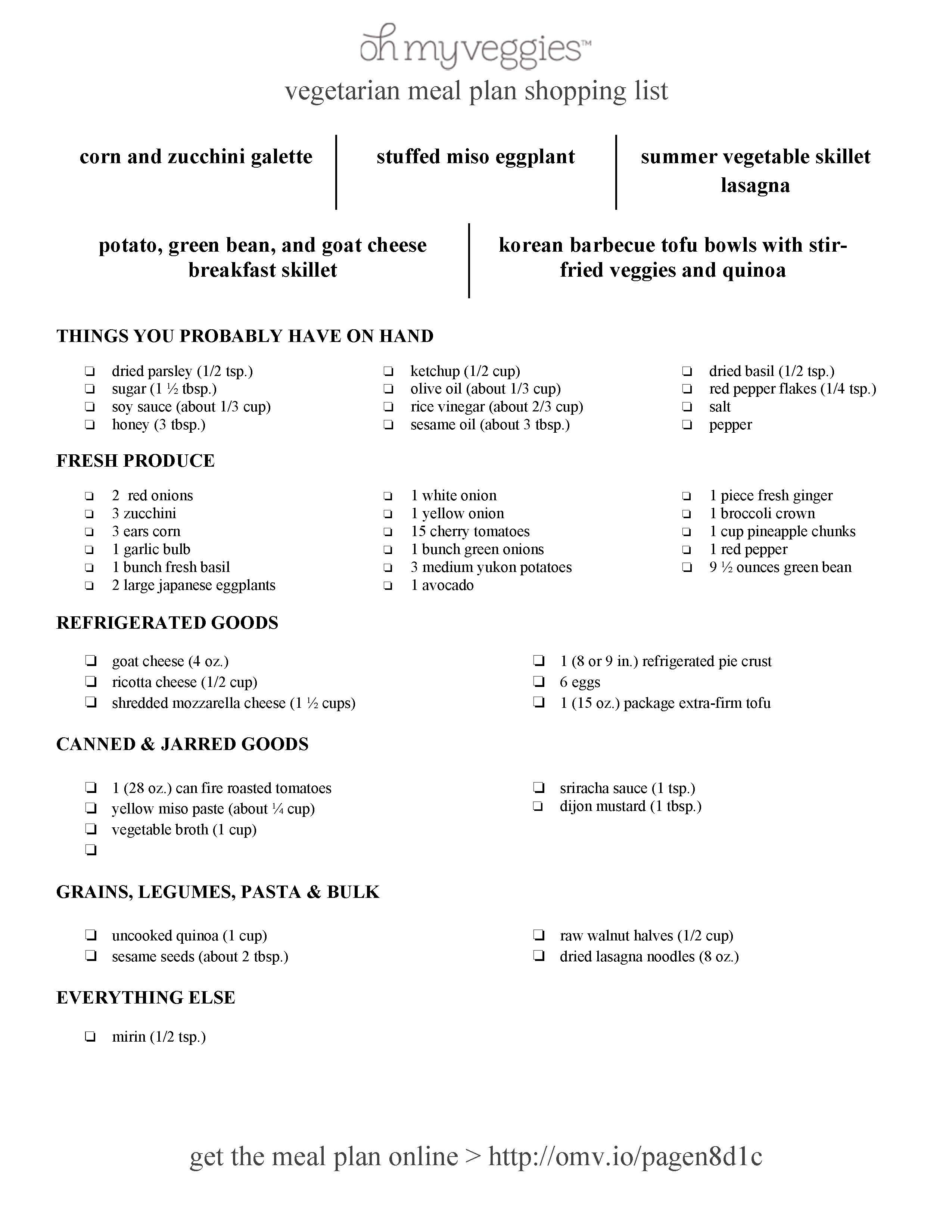 Tips for This Week's Vegetarian Meal Plan
You can save some time on Monday's galette by preparing the filling a day or so in advance.
Be sure to check the ingredients on your pie crust to ensure it's vegetarian — some brands contain lard.
Substitute a couple of medium sized eggplants of any variety if you can't find the Japanese eggplants needed for Tuesday's dinner. You can also substitute sherry for the mirin if needed.
Check your store's international food's section for the miso needed for Tuesday's eggplants and Friday's bowls.
Click here for a printable version of this week's vegetarian plan and shopping list.
Find more dinner ideas from our Meatless Meal Plan archives.