Our vegetarian meal plans are 5-day menus that serve a family of 4 — or less if you don't mind leftovers! Click on each of the meal links below to get printable recipes, then print the meal plan and shopping list at the bottom of this post.
Here's this week's vegetarian meal plan:
Monday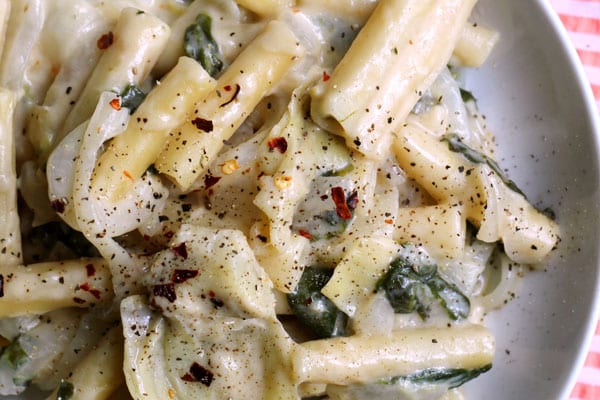 One-Pot Spinach and Artichoke Pasta // Monday night dinner couldn't be much easier than this. This creamy pasta comes together in just one pot and takes 25 minutes from start to finish.
Tuesday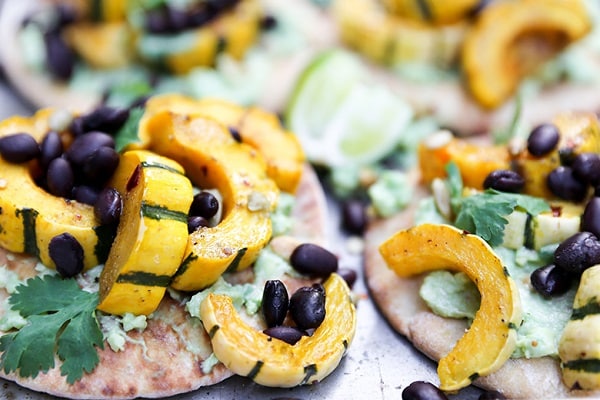 Roasted Delicata Squash Pita Tostadas with Black Beans and Guacamole // Take advantage of the abundance of winter squash that's in season right now! These tostadas feature sweet delicata squash that's complimented by creamy goat cheese guacamole.
Wednesday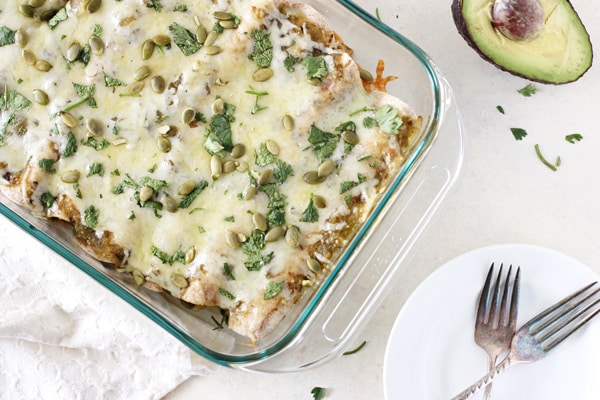 Spinach Mushroom Enchiladas // These cozy enchiladas are the perfect hearty dinner for a chilly December weeknight, and the leftovers make perfect workday lunch material.
Thursday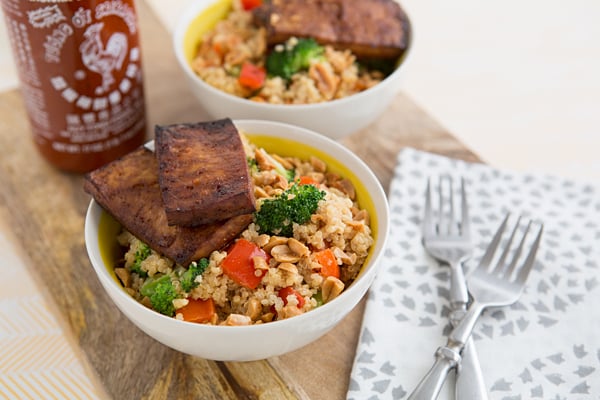 Peanutty Quinoa Bowls // These easy quinoa bowls are served with savory baked tofu that's flavorful enough to please even the toughest tofu critics.
Friday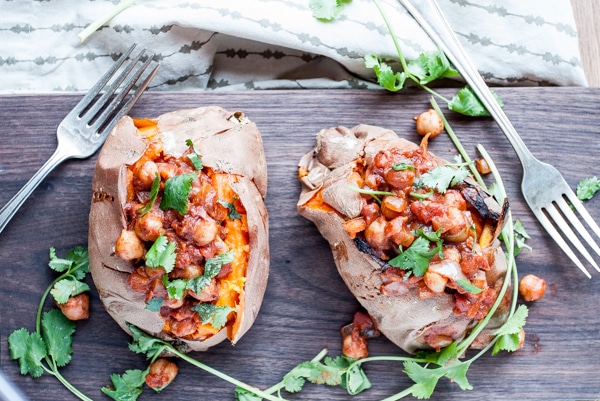 Chana Masala Stuffed Sweet Potatoes // Spicy chana masala goes deliciously with juicy baked sweet potatoes in this hearty and flavor-packed meal.
Printable Meal Plan & Shopping List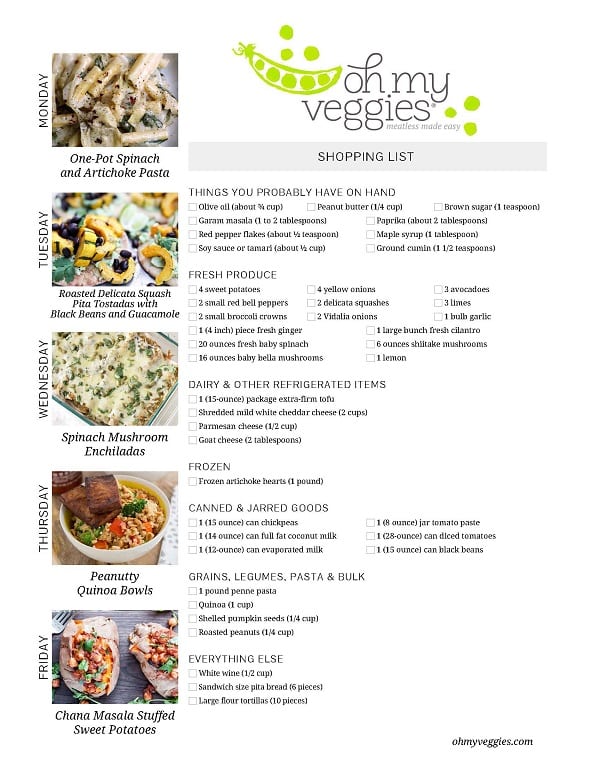 Tips for This Week's Vegetarian Meal Plan
A few of this week's recipe call for fresh cilantro, so make sure you buy a nice big bunch. If you can't find one large bunch, grab two smaller ones. Also make sure it's nice and fresh, so it will last through the week.
If you find yourself with some leftover parsley or cilantro, check out our tips for using up leftover herbs.
The peanutty quinoa bowls recipe serves two, so double it to feed a family of four.
The chana masala stuffed sweet potatoes recipe is the only recipe this week that calls for coconut oil, so we left that ingredient off of the list. Use olive oil, or whatever cooking oil you've got on hand. If you want to stick to the recipe and use coconut oil, then add it to the list.
The baked tofu calls for maple syrup. If you don't have any on hand, feel free to substitute honey or another liquid sweetener.
Click here for a printable version of this week's meatless meal plan and shopping list.
Find more dinner ideas from our Meatless Meal Plan archives.