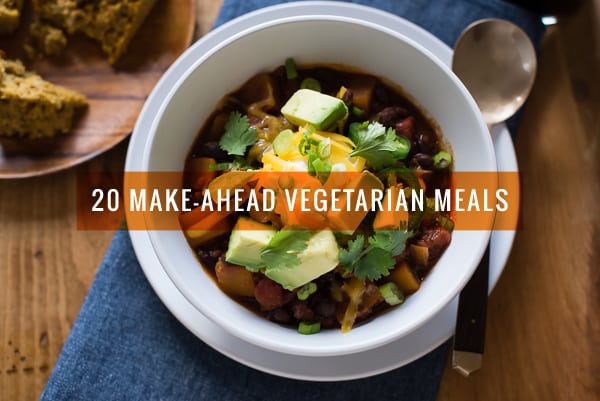 The magic of make-ahead dinners is that when time is of the essence, they feel like lifesavers. They are lifesavers. Whether you're prepping for a month-long, all-consuming work project or helping stock a friend's freezer for when her imminent triplets (!!!) arrive, these 20 Make-Ahead Vegetarian Meals help fill the dinner table in no time at all.
Recipe Title: Slow Cooker Butternut Squash Chili with Porter
Description: One of our favorite tips for make-ahead meals is to freeze the components of a slow cooker recipe BEFORE cooking it. This comforting beer-enhanced bowlful lends itself perfectly to the method.