Our vegan meal plans are 5-day menus that serve a family of 4 — or less if you don't mind leftovers! Click on each of the meal links below to get printable recipes, then print the meal plan and shopping list at the bottom of this post.
Here's this week's vegan meal plan:
Monday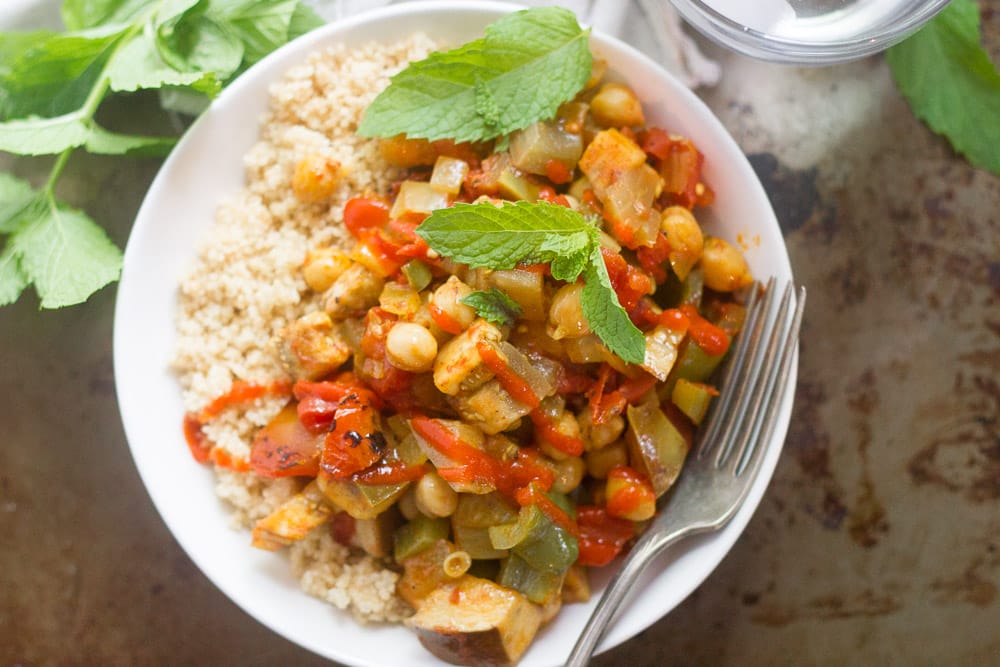 Vegetarian Eggplant Tajine // This Moroccan-inspired stew is a great way to use up those summer veggies!
Tuesday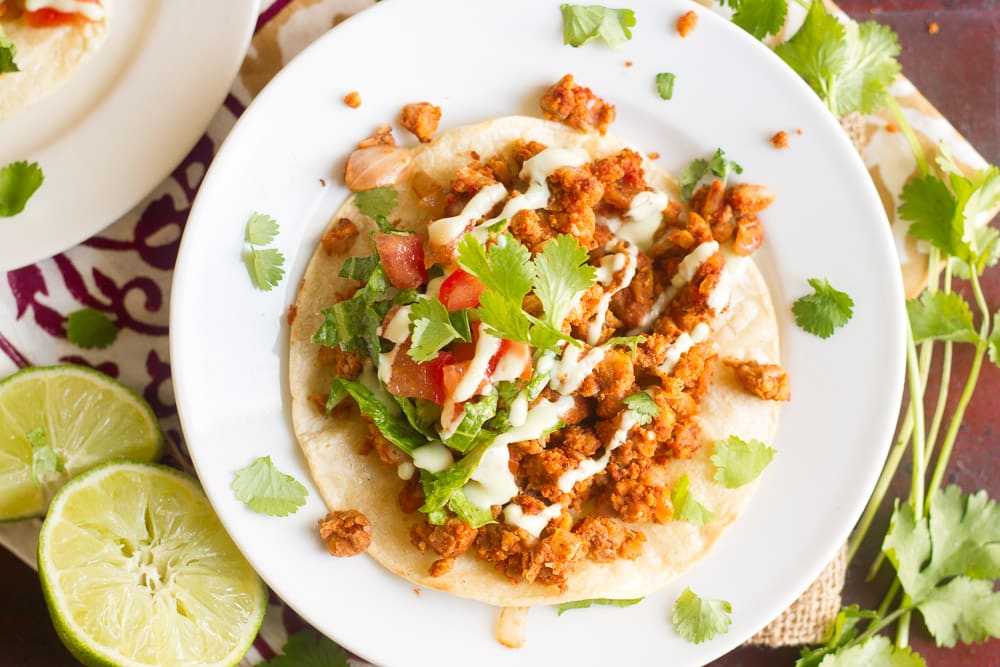 Chickpea Chorizo Tostadas with Avocado Crema // A mix of chickpeas and walnuts makes a great replacement for meat in these spicy tostadas.
Wednesday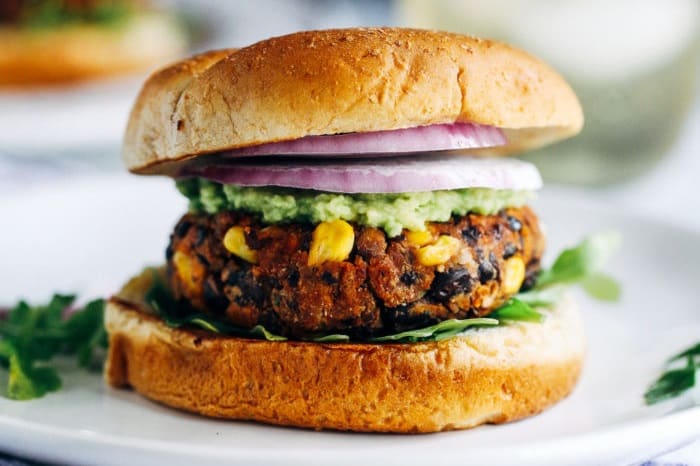 Sweet Potato Black Bean Burgers // The addition of sweet potato and fresh summer corn takes these black bean burgers to the next level.
Thursday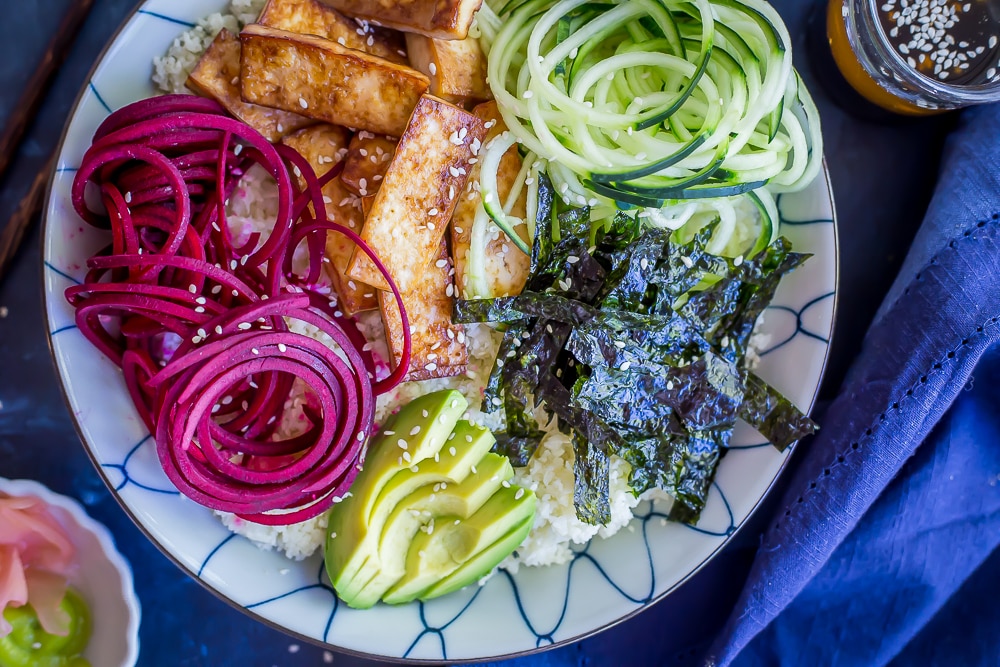 Cauliflower Rice Sushi Bowls with Tofu // These lightened-up sushi bowls are packed with veggies and perfect for summer.
Friday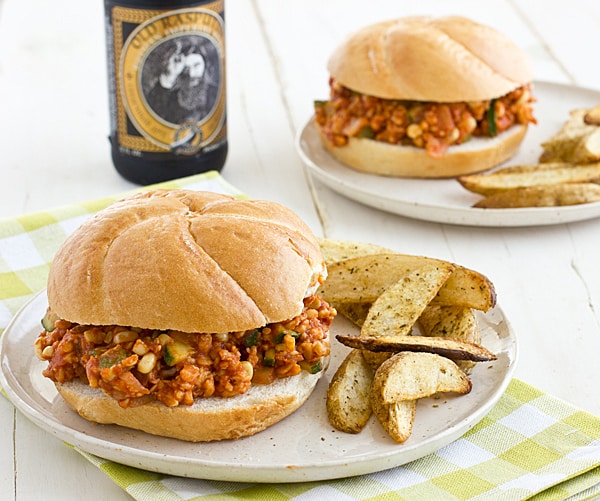 Veggie Tempeh Sloppy Joes // Crumbled tempeh is the perfect protein-packed base for these vegan sloppy Joes.
Printable Meal Plan & Shopping List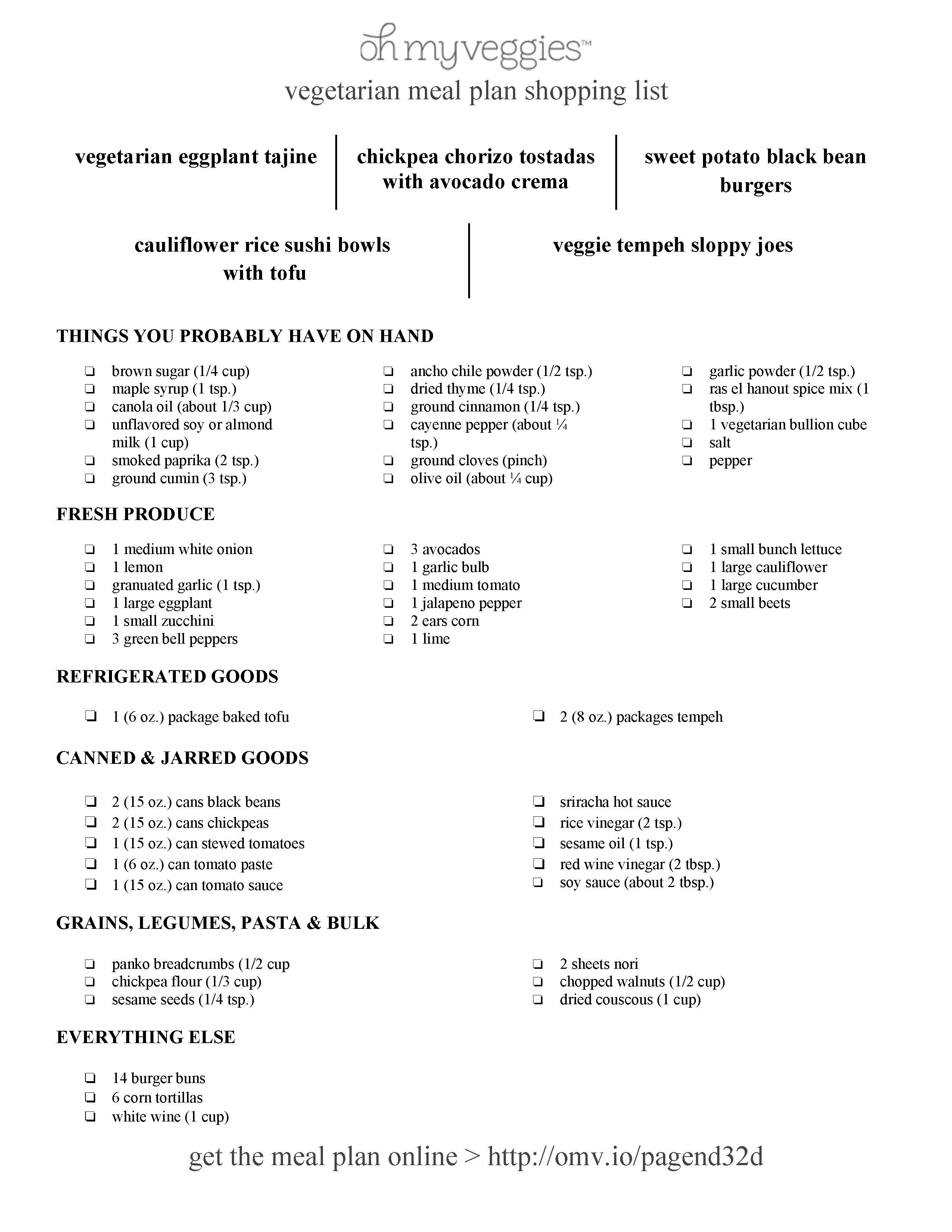 Tips for This Week's Vegan Meal Plan
Save time on Wednesday's burgers by cooking the sweet potato in advance. Better yet, you can make the entire burger mix in advance, and then on Wednesday just shape and cook the patties.
You'll probably have leftovers when you make Wednesday's burgers. If you'd like, you can just cook up as many patties as you need. Seal up the rest of the burger mix for later — you can even freeze it!
We put fresh corn on the list for Wednesday's burgers and Friday's sloppy Joe's. Substitute frozen (thaw it first) if you'd like.
Add your favorite burger toppings to the list for Wednesday.
You should be able to find baked tofu in a variety of flavors for Thursday's bowls — try a smoked or Asian variety for the best flavor match.
You can also freeze the leftovers from Friday's sloppy Joe recipe.
Since Wednesday's burger recipe serves 8 and Friday's sloppy Joe recipe serves 6, we put 14 buns on the list! You can cut that number down to just 8 if you don't think you'll be eating the leftovers right away.
Look for nori in your store's international foods aisle.
Most well-stocked supermarkets carry ras el hanout in the spice aisle. It could also be labeled as Moroccan spice. If you can't find it, try making your own from a few common spices.
Click here for a printable version of this week's vegan plan and shopping list.
Find more dinner ideas from our Meatless Meal Plan archives.