This may come as a surprise, but those lanky Bugs Bunny-like green tops on your carrots are edible, and not only are they edible, but they are super delicious and loaded with nutrients!
Carrot greens have a sweet earthy flavor that is reminiscent of, well, carrots! With a fresh parsley finish.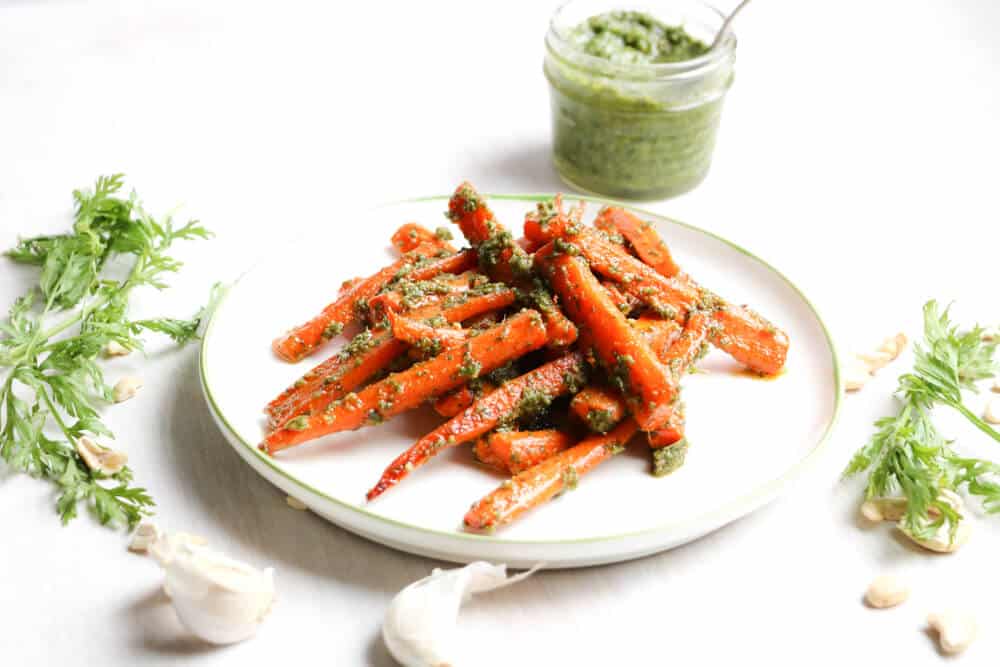 While you're here, be sure to grab our FREE 5-Day Meatless Meal Plan. It's packed with tasty recipes to make vegetarian cooking easy and delicious!
It is important to note that there is a nasty rumor that carrot greens are poisonous, and this is simply not true.
Carrot greens do contain alkaloids, as do all vegetables in the nightshade family: eggplant, bell peppers, tomatoes, and potatoes, but they are perfectly safe and nutritious to eat.
What can you do with carrot greens now that you know they are edible? Well here are 10 inspiring ideas to get you started: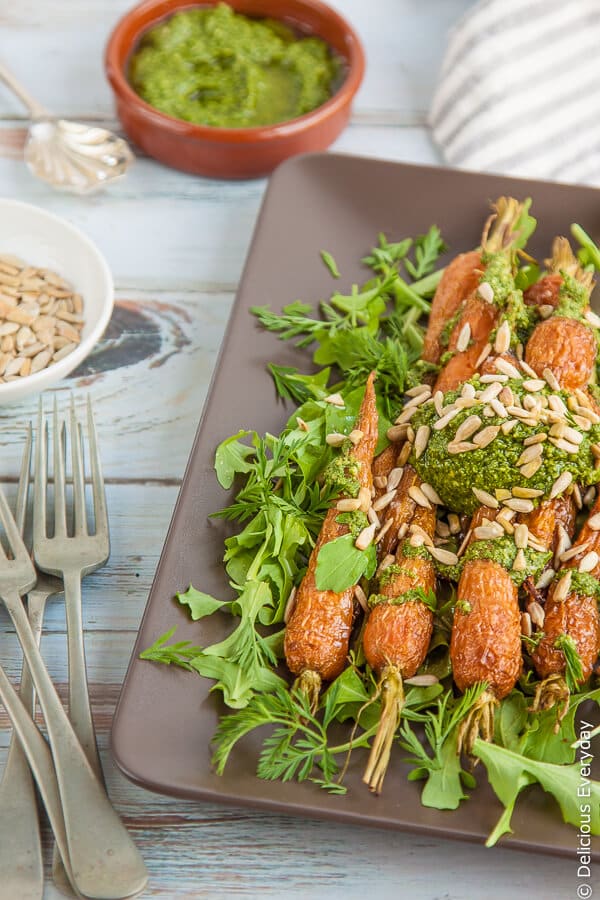 Roasted Baby Carrots with Carrot Top Pesto // Another carrot top pesto recipe from Delicious Everyday - this one has a nice zesty flavor and is served over top of the carrots themselves!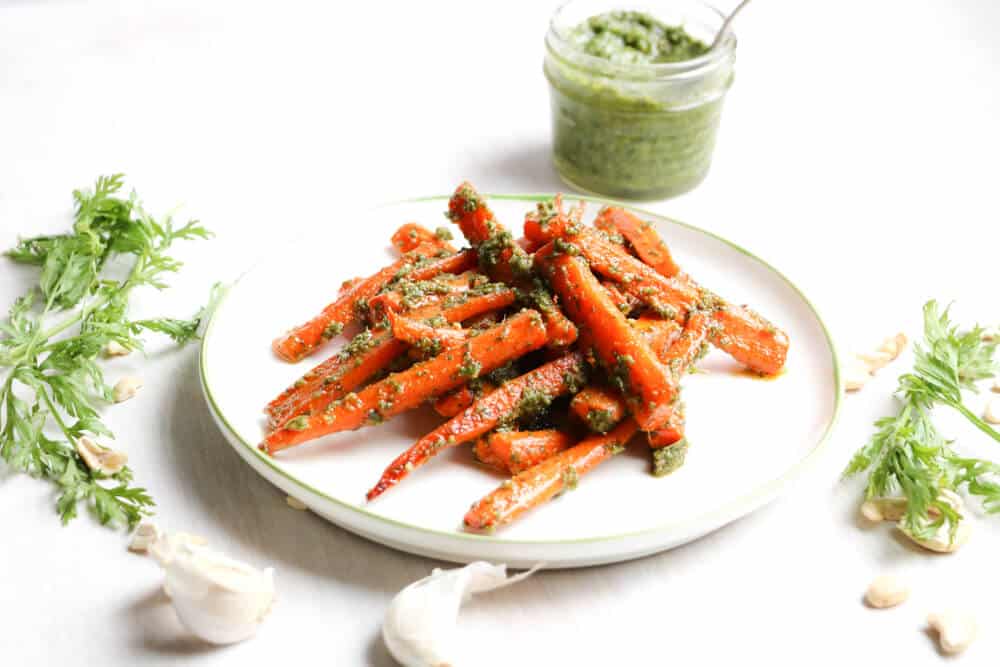 Cashew Carrot Top Pesto // Pesto is a recurring theme in the carrot green recipe world, and for good reason! This cheesy cashew carrot top version from Abra's Kitchen is a delicious topping for perfectly roasted carrots.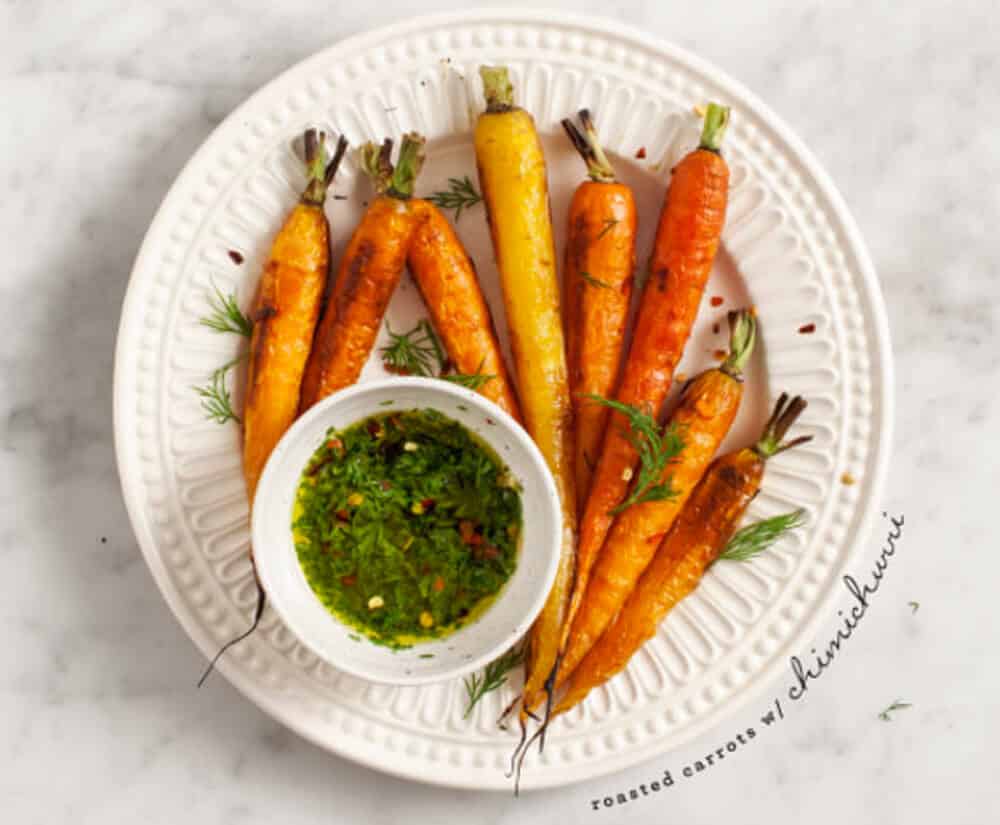 Carrot Green Chimichurri // Carrot greens are transformed into a gorgeous garlic, herb and vinegar dip in this recipe from Love and Lemons. I would pour this chimichurri over just about anything.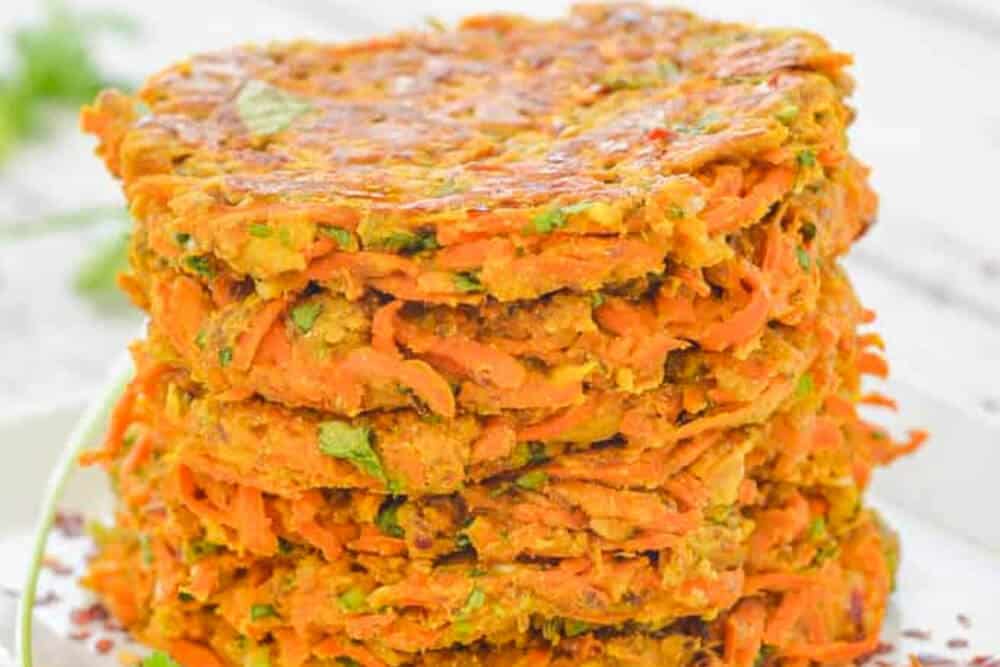 Curried Carrot Fritters // This healthy fritter recipe from A Virtual Vegan combines shredded carrots, curry spices, and carrot tops. Best of all, they are baked — not fried!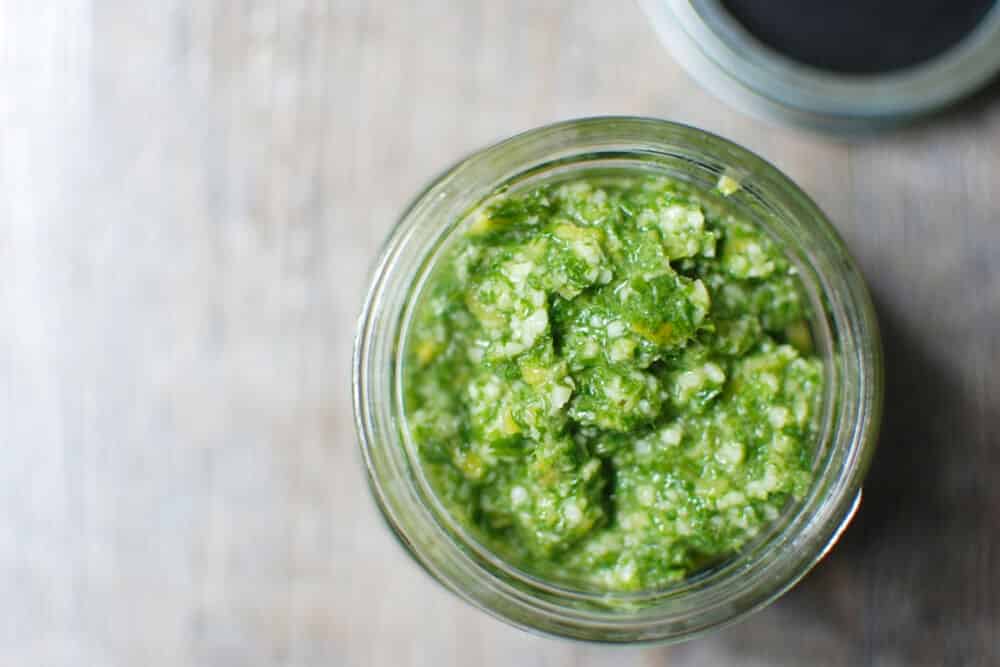 Carrot Top Pesto // This carrot top pesto from Snacking in Sneakers truly let's carrot tops shine. Carrot greens are simply blended with garlic, lemon juice, olive oil and Parmesan cheese. You could toss this pesto with pasta for a real carrot top treat.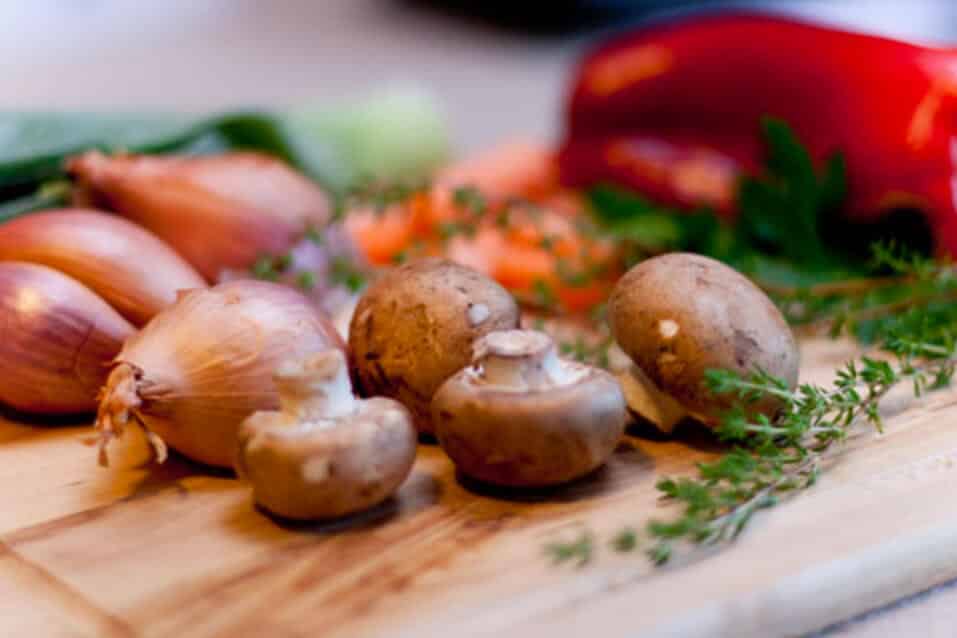 Vegetarian Roasted Vegetable Broth // A great way to use up vegetable scraps is to make a big pot of vegetable broth! Life Currents adds carrot greens to her nutrient dense vegetable broth. Brilliant!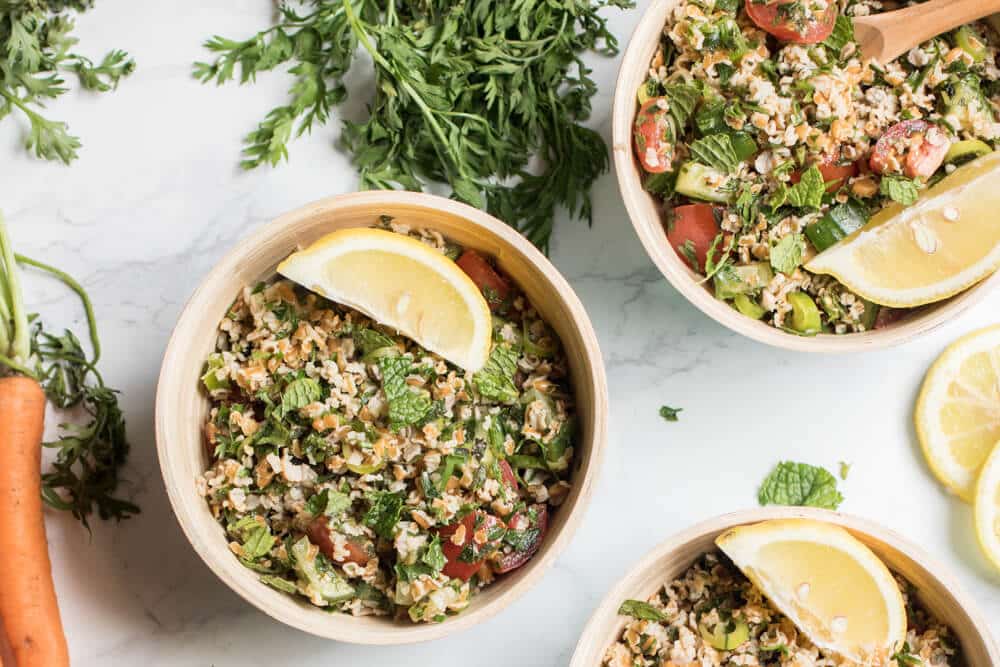 Carrot Top Tabouli Salad // Perfectly cooked bulgur wheat combined with crunchy cucumbers, fresh tomatoes and scallion, and lots of parsley, mint, and of course, carrot tops! Dressed simply with olive and lemon juice. A zesty fresh summer salad from Abra's Kitchen.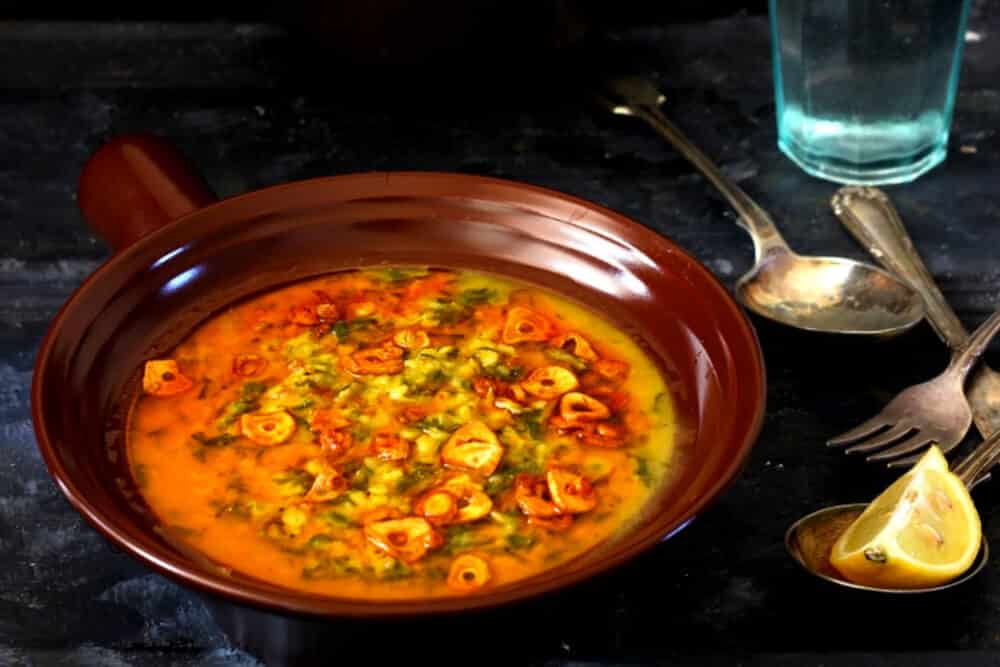 Garlicky (Lahsuni) Moong-Masoor Daal with Carrot Greens // This garlicky daal from Jagruti's Cooking Odyssey is packed with healthy carrot greens.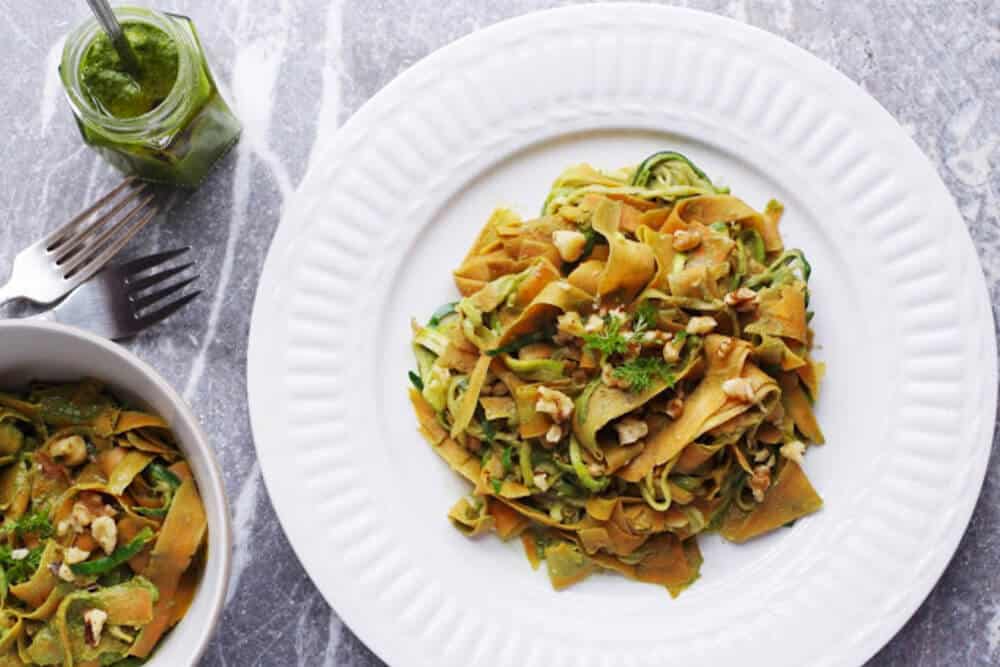 Carrot Top Pesto with Vegetable Noodles // Carrot greens are blended with walnuts, garlic, extra virgin olive oil, basil, and vegan Parmesan cheese, finished with a squeeze of lemon and then tossed together with sweet potato, carrot, and zucchini noodles. This is a true vegetable celebration from Euphoric Vegan.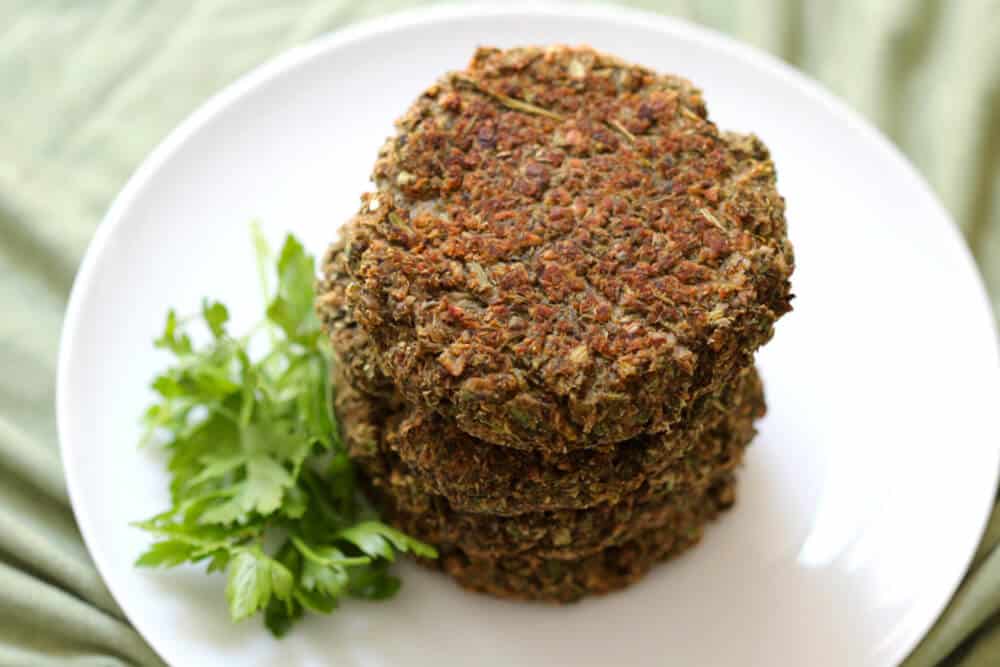 Garden Veggie Burgers // Carrot greens, dill, and parsley are the stars of this garden veggie burger from Strength and Sunshine.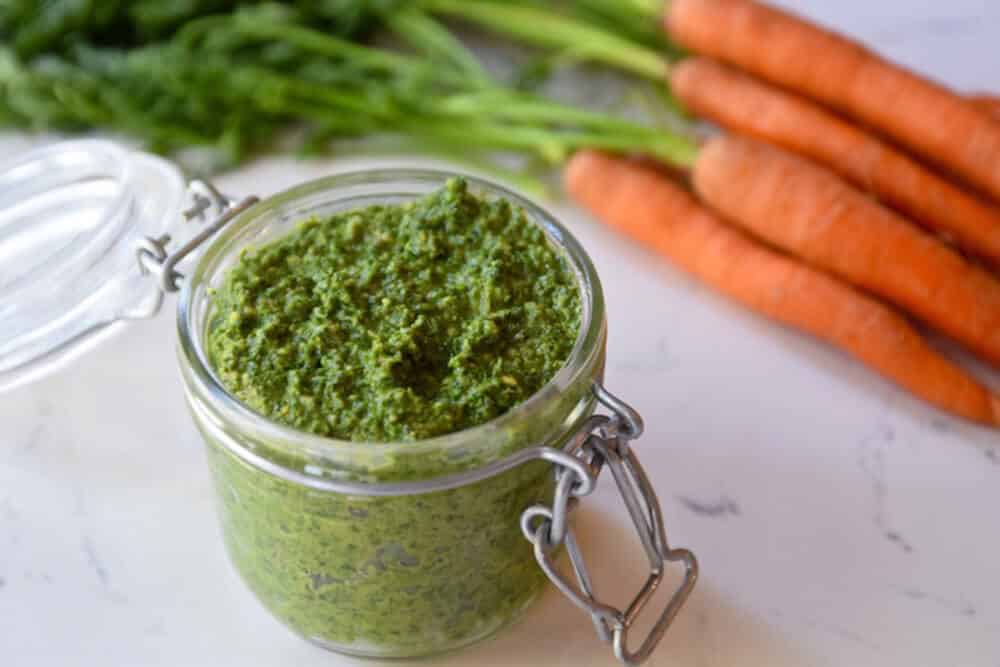 Carrot Top Mint Pesto // Carrot greens pair perfectly with refreshing mint. This mint carrot top pesto from Tasting Page would be delicious with grilled summer vegetables.
And if you love these recipes, be sure to check out these other delicious ideas: