Our weekly vegetarian meal plans are 5-day menus that serve a family of 4 — or less if you don't mind leftovers! Click on each of the meal links below to get printable recipes.
Here's this week's meatless meal plan:
Monday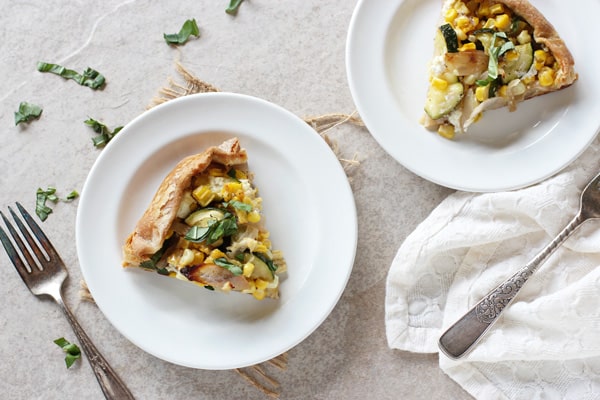 Corn and Zucchini Galette // Store-bought pie crust makes this summery galette a cinch.
Tuesday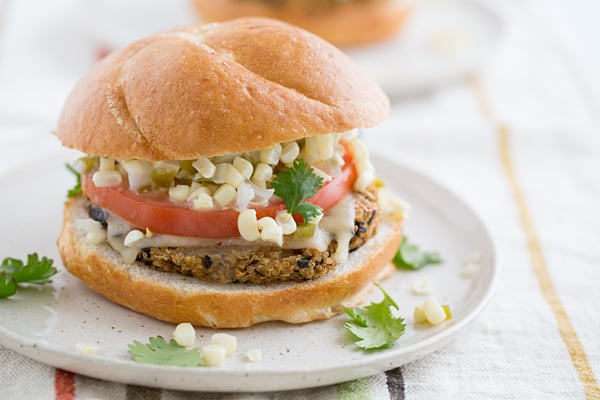 Chipotle Black Bean Quinoa Burgers with Sweet Corn Relish // Top these smoky veggie burgers with a sweet corn relish and your favorite burger fixings.
Wednesday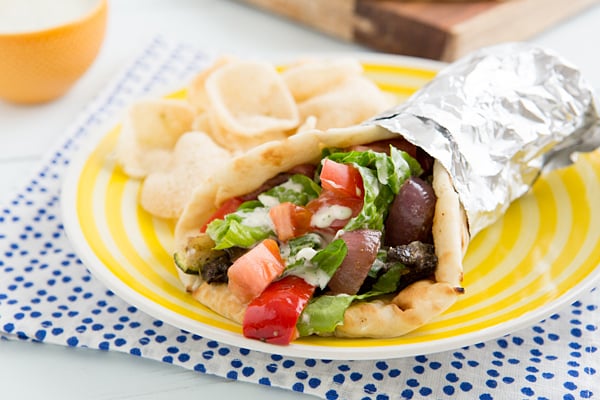 Grilled Veggie Gyros with Creamy Cucumber Dill Sauce // Our vegan version of gyros replaces the meat with vegetables and the tzatziki with a creamy cashew-based sauce.
Thursday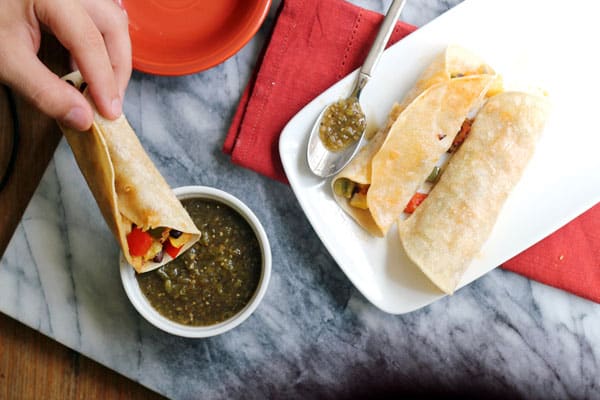 Cheesy Baked Black Bean and Veggie Taquitos // These taquitos are easy to make, but impossible to resist.
Friday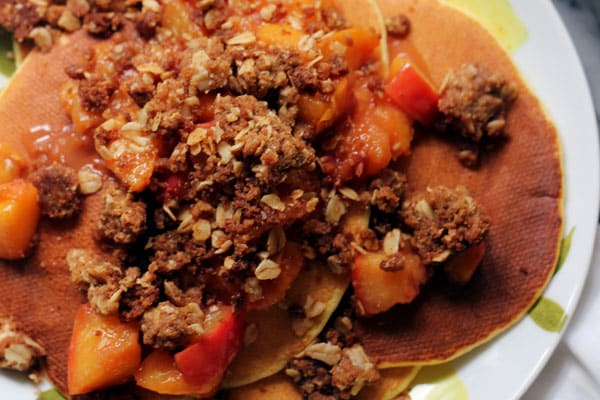 Lemon Ricotta Pancakes with Sautéed Peaches // End the week with breakfast for dinner!
Tips For This Week's Plan
If you do your grocery shopping on Saturday, you might want to make the Sweet Corn Relish for the burgers over the weekend and refrigerate it--the corn might not be in the best shape by Tuesday.
The lettuce and tomatoes can be used to top both the burgers and the gyros; leftover onion from the relish can be thinly sliced as a burger topping.
Can't find pattypan squash? Yellow squash or zucchini will work just fine instead.
Make sure you save some lemon zest for Friday's pancake recipe!
Buy firm, unripe peaches--by the time Friday rolls around, they'll be ready to use.