With the amount of cooking I do, I'm always on the lookout for ways to make prep and cleanup a little more efficient. My life involves so much chopping and so many dishes! So when a tool comes along that helps out with those tasks, you better bet I'm game for trying it out.
I just recently had a chance to try out the Vidalia Chop Wizard, and I'm sold! This little tool is a chopping and measuring device in one, so you cut out the need for a knife, cutting board, and measuring cup. That's a lot less dishes to clean. It's also super fast at chopping veggies. I consider myself to be pretty speedy in the prep department, but this sucker will chop an onion in a couple seconds. I can't compete.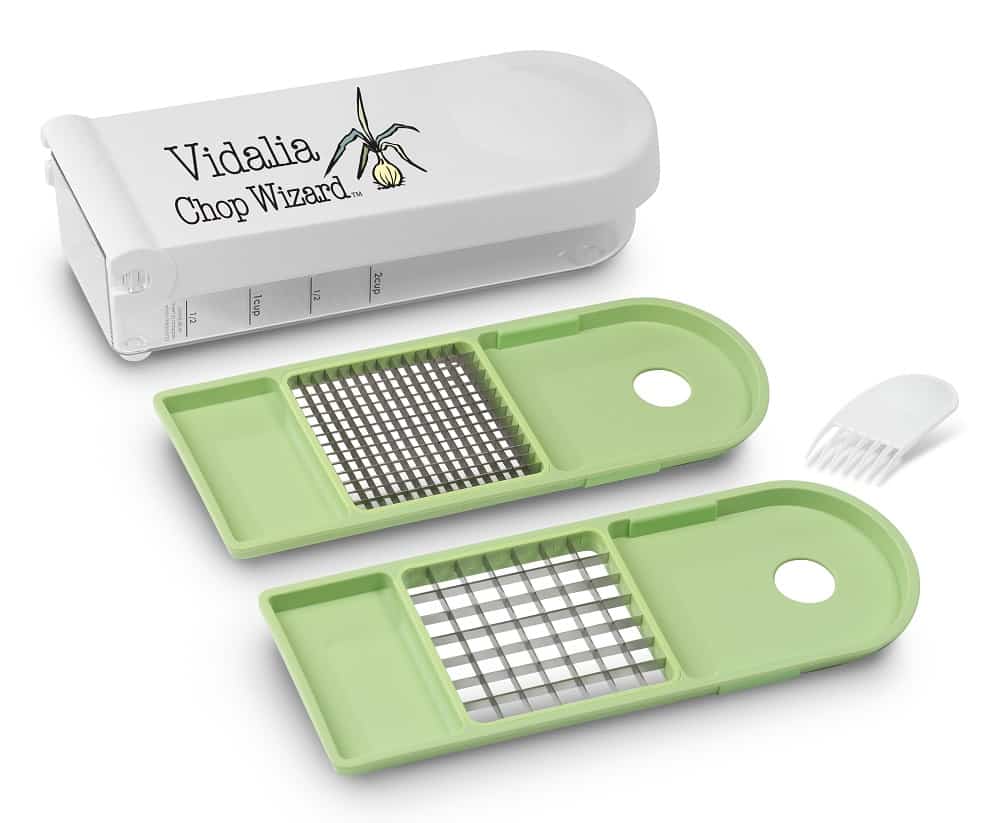 The other thing I really love about this tool is the fact that it cuts my veggies in perfectly uniform little pieces. It comes with two inserts for small and medium-sized dicing. I used it to prep everything for a batch of potato soup, chopping potatoes, onions, and carrots using the two different size inserts. My veggies looked pretty darn good and everything took about 4 minutes total to chop and measure.
You can buy the Vidalia Chop Wizard on Amazon.