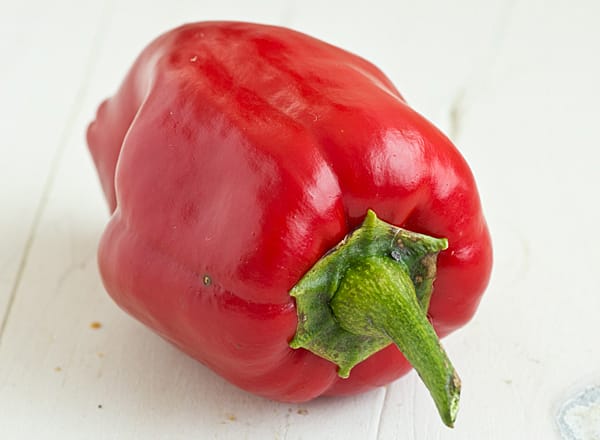 Sometimes it can feel like having a vegetarian diet can restrict where you go out to eat. Especially if the group is craving Taco Bell, which is known for its beef and chicken-filled dishes. We're talking about the restaurant that just introduced a taco that has fried chicken as the shell. How can one eat vegetarian at Taco Bell?
But if the group's headed to Taco Bell, or you're in the mood for it yourself, don't feel like you have to skip out. Many restaurants have vegetarian options, or you can request changes and substitutions. You can easily eat vegetarian at Taco Bell.
The cool thing is that Mexican food is one of the easiest cuisine choices to help you transition into being vegetarian. It's not too different from what you're used to, and it's just so easy to substitute meat choices for beans or leave meat out altogether. Plus, vegetarians have an image of being the kind of people who will stay home and eat nothing but organic Brussels sprouts. This way, you get to keep fueling a fast food habit.
Taco Bell's vegetarian menu
There are vegetarian at Taco Bell options listed right on its website. Because the restaurant that loves its chicken, steak and ground beef items, also loves its beans. In fact, the restaurant even has American Vegetarian Association (AVA) certified food options. Its AVA certified options include:
Breakfast taco without bacon
Black bean burrito
Black beans and rice
Veggie power menu bowl (this thing is packing black beans, guacamole, salsa, sour cream, cheese and lettuce all over rice)
Veggie power menu burrito (featuring black beans)
Cheese quesadilla
Cheesy roll-up
Spicy tostada (has refried beans on it)
Seven-layer burrito
Bean burrito (this is the basic refried bean burrito)
Pintos n' cheese
Double tostada (at participating locations)
Then there's the food without meat that's not AVA certified that you can just find off the normal menu. These include favorites like hash browns and cheesy bean and rice burritos. And that's assuming you don't customize your own options.
The secret menu
For a few years, secret menus have been all the rage, with #HackTheMenu. It sounds like accessing them would require some complicated ritual involving initiation into a secret society. But actually these are meal options that just aren't on the menu.
Some options were even created by customers and passed on by word of mouth. Either way, they're lesser-known options that a restaurant will pull together if requested. Technically, just requesting beans instead of chicken in a certain dish could be considered hacking the menu.
There are some vegetarian at Taco Bell secret menu options. One of the most popular secret menu options is the Cheesarito, which is just cheese, scallions and taco sauce rolled up into a soft tortilla. Then there's The Hulk, where you order a bean and cheese burrito and ask for tons of guacamole on it.
In the mood for Mexican food yet? Sounds like it's time to get vegetarian at Taco Bell for lunch.