The Cheesecake Factory is one of the most famous restaurant chains. Over the years, it has spread to more than 200 locations all over the world and it keeps one of the most comprehensive menus out there.
The restaurant chain caters to everybody's taste with its wide selection of animal-based, vegetarian, and vegan dishes.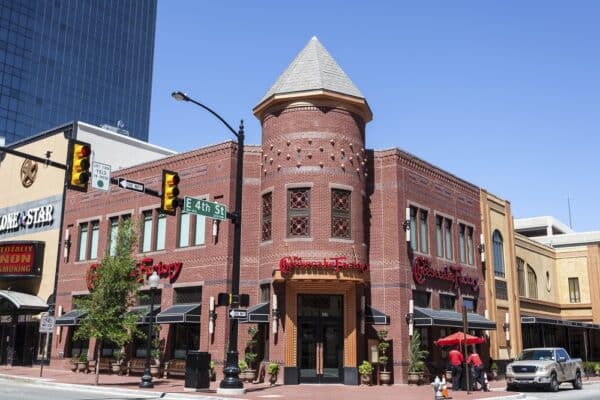 If you are a vegetarian visiting the Cheesecake Factory, you won't leave hungry. The vegetarian dishes at the Cheesecake Factory stand out for being nutritious and having just beautiful presentation.
Here are some of the best vegetarian dishes at Cheesecake Factory that you shouldn't miss on your next visit.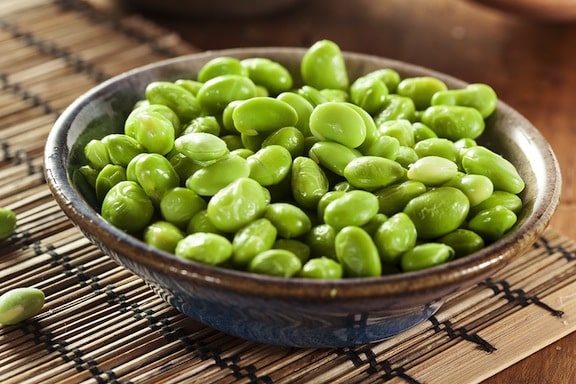 Steamed Edamame
To be perfectly honest, steamed edamame is not exactly a dish. It is more of an appetizer to stimulate your taste buds before a more substantial vegetarian meal. You can order the steamed edamame as a starter while waiting for a veggie burger or one of the tasty vegetarian salads.
Steamed edamame is a great thing to munch on all you want because it is full of fiber, plant protein, and a bunch of other nutrients. What's more, you can share this appetizer with your friends.
For a do-it-yourself version, check out these tasty ways to eat edamame!
Evelyn's Favorite Pasta
When it comes to more substantial vegetarian meals from the Cheesecake Factory's menu, Evelyn's Favorite Pasta is one of the best. This pasta dish is customizable depending on your specific vegetarian preference. The pasta comes without butter, of course, but you may keep the parmesan if you are a cheese-eating vegetarian.
Although the identity of the titular Evelyn remains a mystery, it is obvious why this pasta is among the best vegetarian dishes at Cheesecake Factory. It is packed with artichoke, roasted eggplant, oven-dried tomatoes, and zucchini. This pasta uses garlic, pine nut pesto, and Kalamata olives to top off the unique combination of tastes.
If you want to recreate this tasty recipe at home - check out this copycat recipe. Or get more vegetarian pasta ideas here!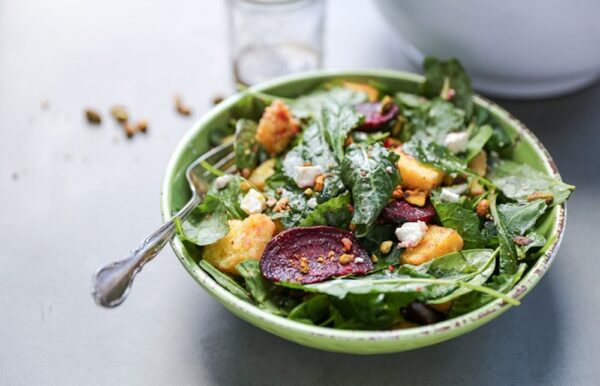 Beets with Goat Cheese
The goat cheese is optional in this tasty plate of vegetarian goodness. If you are a vegetarian who steers clear from dairy products, just make sure to tell your waiter. Either way, this perfect summer dish packs a healthy dose of tasty vegetarian nutrients.
Every bite provides your mouth with an explosion of flavors and textures. In addition to beets, this healthy plate includes baby arugula, fresh apples, pecans, and just a drizzle of vinaigrette on top.
For your own version, check out this tasty Beet & Goat Cheese Salad.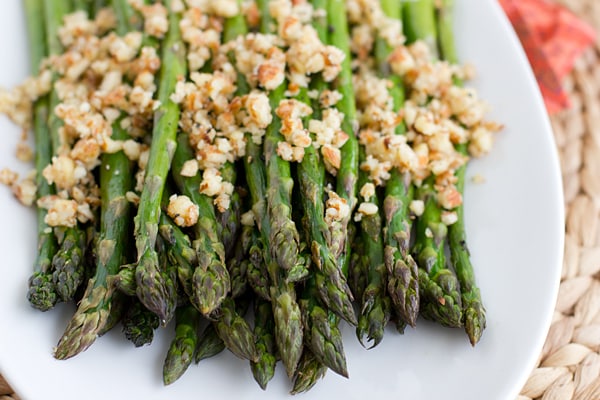 Fresh Asparagus
The fresh asparagus is another appetizer — or to be more precise a side dish — that you should definitely try. The fresh asparagus that comes from the Cheesecake Factory's kitchen is as tempting as a portion of French fries.
This healthy fresh dish comes tender and perfectly crisp with a distinct crunch. Consider the fresh asparagus an excellent complement to the famous veggie burger or some of the mushroom-based vegetarian dishes.
To recreate the experience at home, try this Roasted Asparagus with Lemon Almond Pesto.
French Fries
Just the mention of French fries triggers mouth-watering thoughts in the minds of most vegetarians, vegans, and meat-eaters. French fries might be considered one of the best vegetarian dishes at Cheesecake Factory or any other restaurant. The Cheesecake Factory serves French fry portions that have a picture-perfect light gold color with a taste to match.
Each portion is fried to perfection, but you need to inform the waiter that you want a vegetarian or vegan serving. This way, you avoid any contamination from animal-based dishes that might have been in the fryer.
The French fries pair well with the Cheesecake Factory's veggie burger, or you can just dip them in one of the vegetarian condiments the restaurant offers.
And if you're cooking at home - you can recreate the fun with one of our many recipes for veggie fries!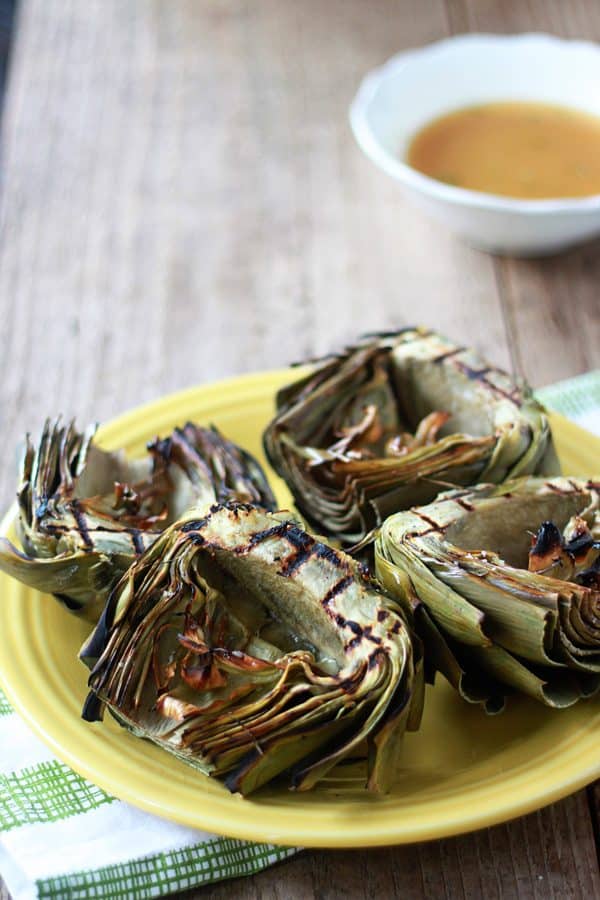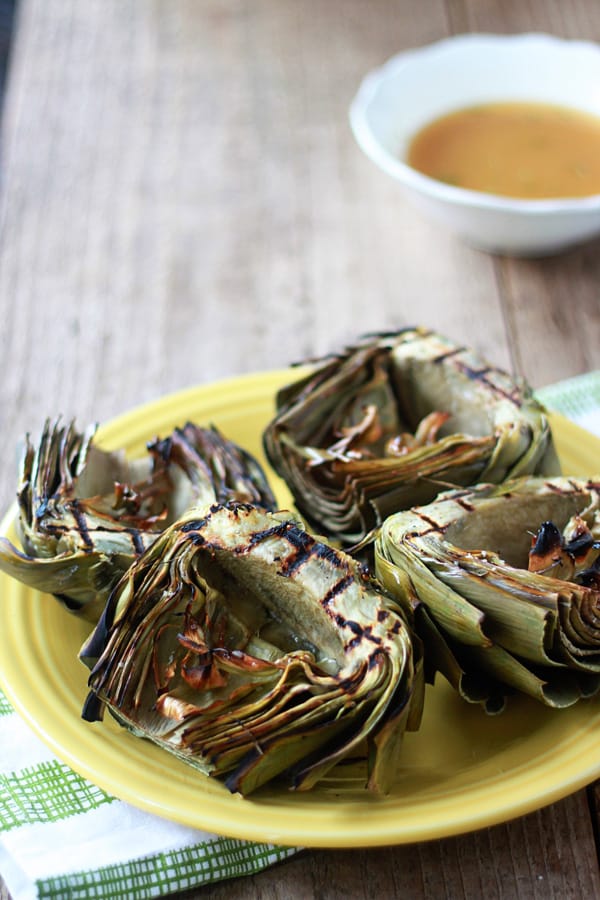 Fire-Roasted Fresh Artichoke
A plate of fire-roasted artichoke is truly a dish to marvel at. It is presented as an appealing piece of contemporary culinary art with a unique, rich taste, unlike most vegetarian dishes. Each artichoke gets a completely new look and flavor because it is roasted over an open flame.
This side dish usually comes with a garlic dip and some butter, but you can ditch the butter altogether and enjoy just the appealing artichoke taste. Artichokes are packed with dietary fiber and antioxidants that provide you with all the healthy nutrients you need.
And for home cooking, these grilled artichokes with roasted garlic dip are a pretty similar option!
Kale and Quinoa Salad
If you are into vegetarian superfoods and super dishes, you shouldn't miss the kale and quinoa salad. Kale is the ingredient that gives this salad that extra healthy punch of nutrients.
It contains a decent amount of vitamins, fiber, and even proteins—all the things you need to keep you going throughout the day.
However, the salad's healthy ingredients don't stop at kale. This salad also contains quinoa, sunflower seeds, and red bell peppers with grapes on top.
The lemon vinaigrette perfectly rounds off the mix of these various ingredients, giving the salad a special zesty touch.
And if that sounds delicious to you - make sure you explore all these tasty kale salads to make at home!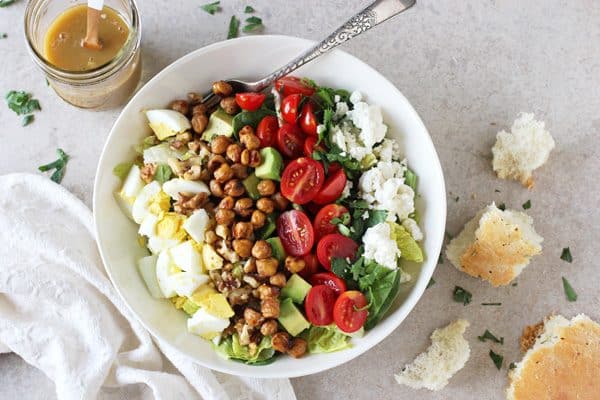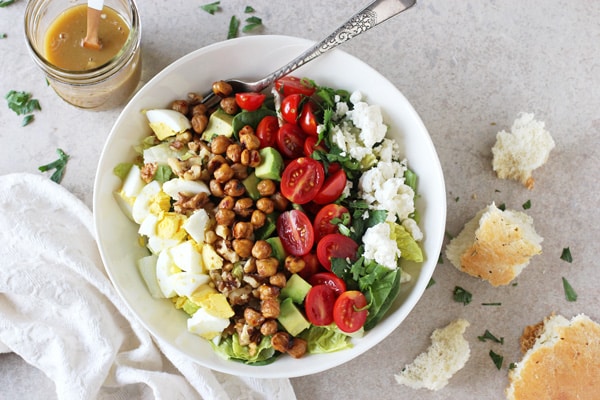 Vegan Cobb Salad
As a vegetarian, you can hardly go wrong with a simple fresh vegetable salad. However, this dish is anything but simple, and it's originality has earned it a place on the list of best vegetarian dishes at the Cheesecake Factory. This fresh vegetable salad is another dish that keeps your spirits high with its splash of colors, nutrients, & textures.
The fresh vegetable cobb salad includes a palatable combination of asparagus, avocado, roasted beets, green beans, tomatoes, cucumbers, and carrots. The addition of quinoa and farro really take it up a notch.
And of course, you can also try your hand at making a vegetarian cobb salad at home!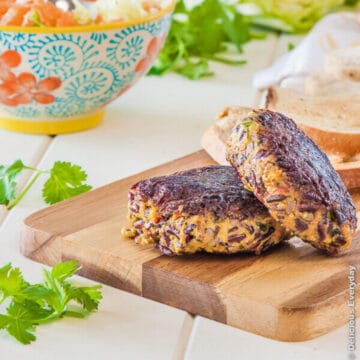 Veggie Burger
The veggie burger is the cream of the crop among the best vegetarian dishes at the Cheesecake Factory. This burger can come with mayo and cheese according to your vegetarian preferences, but even without them, the burger is every bit as tasty. Some locations may prepare the burger with an egg, so you should state your preference when you place your order.
Beyond dairy, the burger is full of tasty vegetarian ingredients like brown rice, mushrooms, farro, and black beans. If you want to go one step further, you can get the veggie burger in a lettuce bun as a super healthy replacement for the regular bun.
This Black Rice and Bean burger is the most similar DIY version I've found!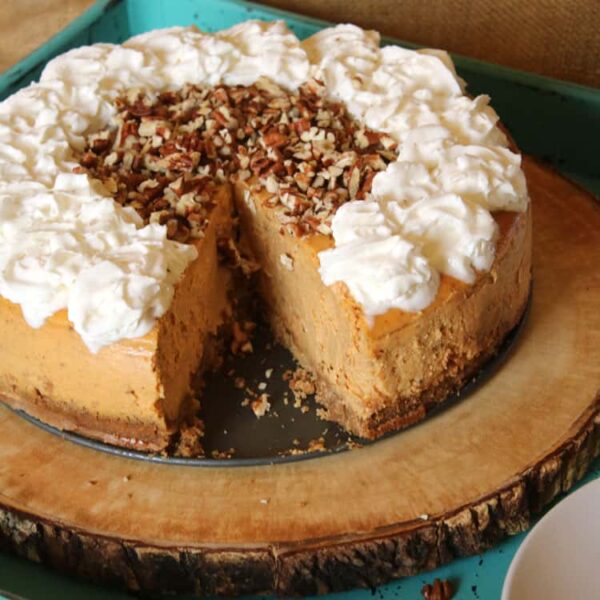 Pumpkin Cheesecake
And of course, no trip to the Cheesecake Factory would be complete without some actual cheesecake! My personal favorite is the pumpkin cheesecake - it's so decadent and rich. Totally perfect for a splurge.
But if you want to make this insanely good dessert on your own, make sure you check out this copycat recipe for Cheesecake Factory Pumpkin Cheesecake!
Endnote
This list includes only some of the best vegetarian dishes at Cheesecake Factory. With more than 250 items on the menu, there are many more great dishes you can try.
And if you like some of their non-vegetarian dishes, you can always ask the restaurant to make those dishes vegetarian for you. They are usually happy to help!