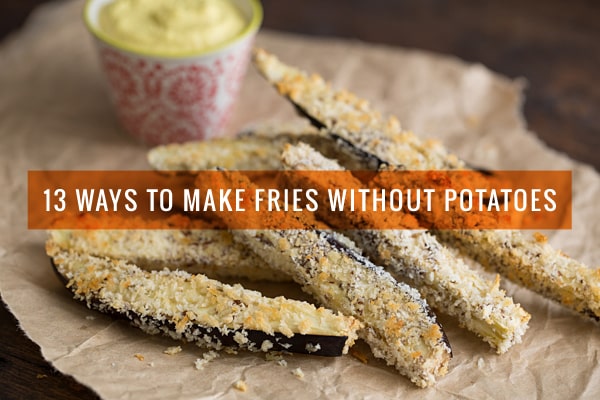 French fries might possibly be the world's greatest snack — but deep-fried potatoes don't exactly rank high on the nutritional scale. You don't have to forgo fries, though! From butternut squash to zucchini, there are plenty of other veggies that taste downright irresistible in crunchy stick form. Here are 13 ways to make fries without potatoes.
Recipe Title: Panko-Crusted Baked Eggplant Fries with Curried Cashew Aioli
Description: Tender on the inside, crispy on the outside and vegan to boot!