This week's meal plan is all about big flavors; you could say it's like a trip around the world, even! We're relying on some favorite fall veggies like Brussels sprouts, pumpkin and cauliflower, as well as keeping things pretty simple when it comes to prep time.
Here's this week's meatless meal plan:
Monday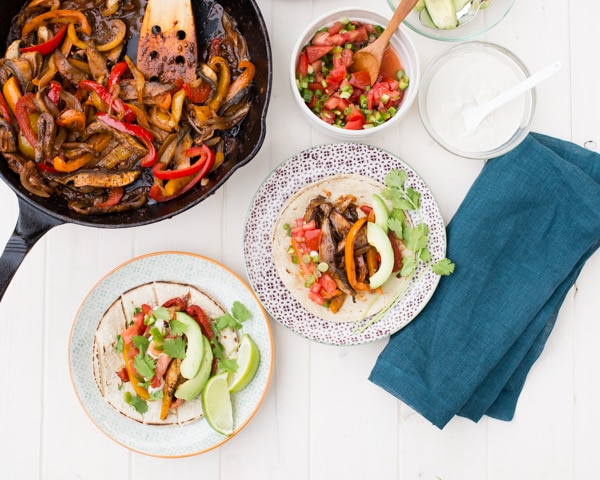 Vegan Portabella Fajitas from Cafe Johnsonia // Meaty sliced mushrooms and vibrant bell peppers are quickly marinated in taco seasoning and lime before hitting the hot skillet. Serve them up with sliced avocado, cashew cream and a sprinkling of fresh cilantro.
Tuesday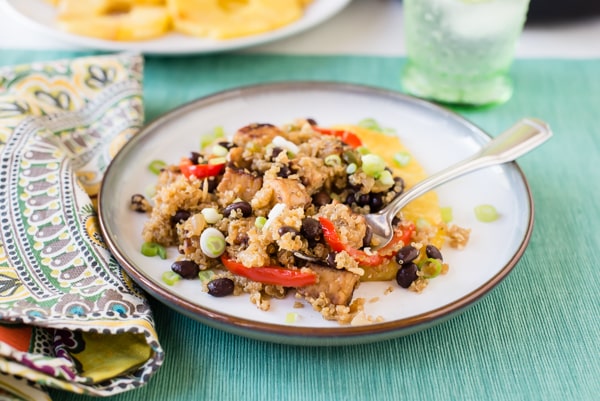 Cuban Fried Quinoa with Black Beans and Smoky Tempeh // This is basically my favorite recipe, hands down. I would eat this every single day of the week. But if I have to choose one day to have it, Tuesday seems like a good one. Tempeh takes the place of pork and quinoa replaces rice in this flavorful, colorful recipe, with a hint of sweetness from pineapple.
Wednesday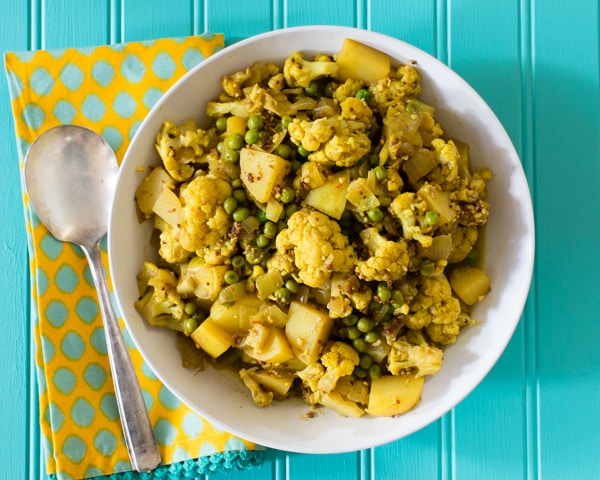 Aloo Gobi Masala from Edible Mosaic // Cauliflower and potatoes cooked with Indian spices is utterly addictive.
Thursday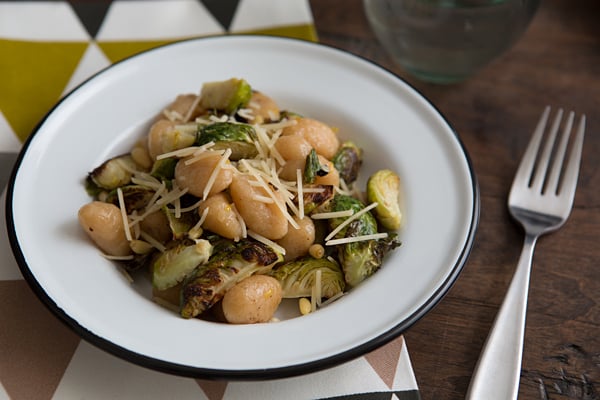 Gnocchi with Roasted Brussels Sprouts, Lemon and Pine Nuts // Using pre-packaged gnocchi makes dinner a snap. Cook the gnocchi while the Brussels sprouts roast. Serve the gnocchi with a side salad to round out the meal.
Friday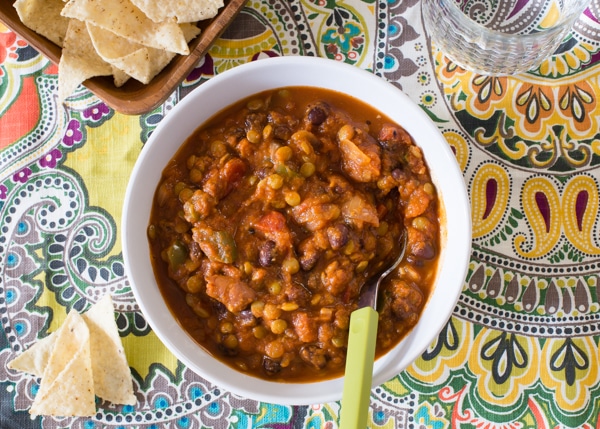 Slow Cooker Lentil Pumpkin Chili from Healthy Delicious // This week is Halloween, and at my house that means chili. I love using my slow cooker to make it, especially when it's a busy day and I don't have much time. The lentils are a great match with the beans and spices, with just enough heat to make you sweat (a little).
Tips For This Week's Plan
All of the veggies can be chopped ahead of time to make things easy during the week.
The fajitas call for a number of toppings - we've left these off the list so you can pick and choose what you'd like on your fajitas. Make sure to add your desired toppings to the shopping list.
The aloo gobi masala can be served over basmati rice. We like to serve raita and chutneys with our Indian meals. Plan to add these to your shopping list if you like them too.
If you don't have a slow cooker, the chili can be cooked on the stovetop. Lauren from Healthy Delicious suggests altering the timing or cooking the lentils separately so everything cooks properly.
Not all Parmesan cheese is vegetarian. Whole Foods and Organic Valley are two brands of vegetarian Parmesan that we recommend.
Cilantro can be used to garnish the fajitas, chili, and aloo gobi masala. Since it's optional, we left it off the list, but you can add a bunch if you'd like cilantro for any of these recipes. To keep it fresh all week long, trim the stems and store in a glass of water, covered, in the fridge.
The fajitas call for three assorted bell peppers, while the quinoa calls for one red, and the chili calls for one green. We put three green and two red peppers on the list, but as long as you get at least one red and one green, you can get whatever colors you like for the remaining three.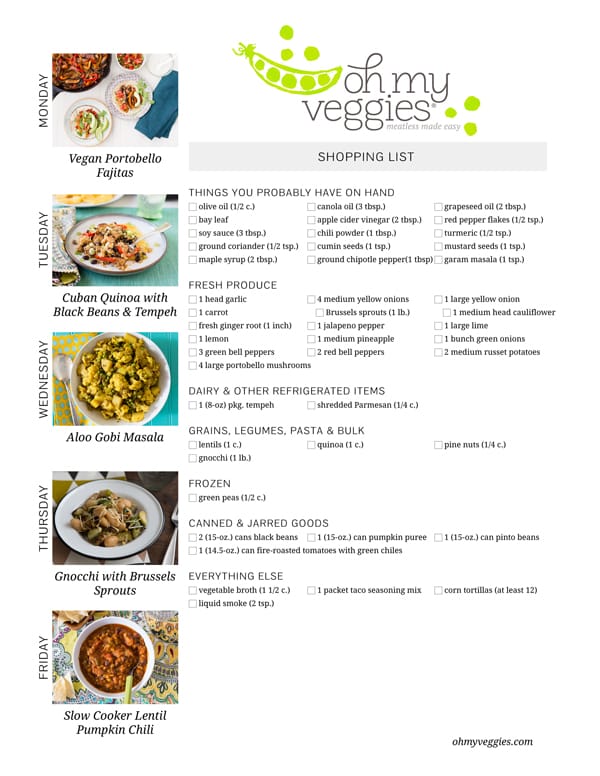 Click here for a printable version of this week's meatless meal plan and shopping list, then click on the links above to print out each recipe. Now you're set for the week!
Find more dinner ideas from our Meatless Meal Plan archives.