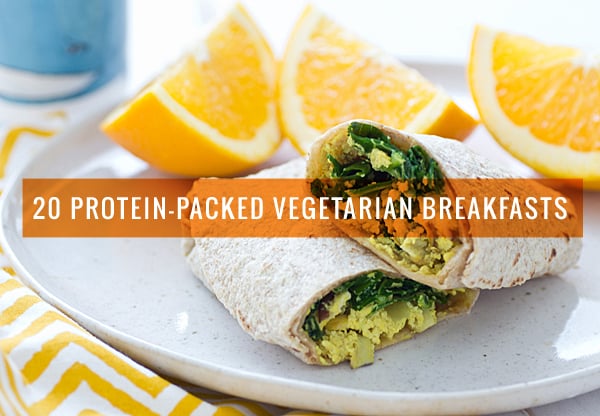 Powering up on protein at breakfast time is almost always a surefire way to make it through to lunch with nary a tummy growl. That's why we're particularly fond of these protein-packed vegetarian breakfast recipes. Eggs, cheese and dairy are highlighted here, but there are also plenty of plant-based proteins for the less lacto-ovo inclined. Meatless and protein-full? Totally possible!
Recipe Title: Freezer-Friendly Greens & Tofu Scramble Wraps
Description: Nutritional yeast adds cheesy flavor to protein-rich tofu in these vegan scramble wraps. Make a big batch and freeze a bunch for hearty breakfasts on-the-go.