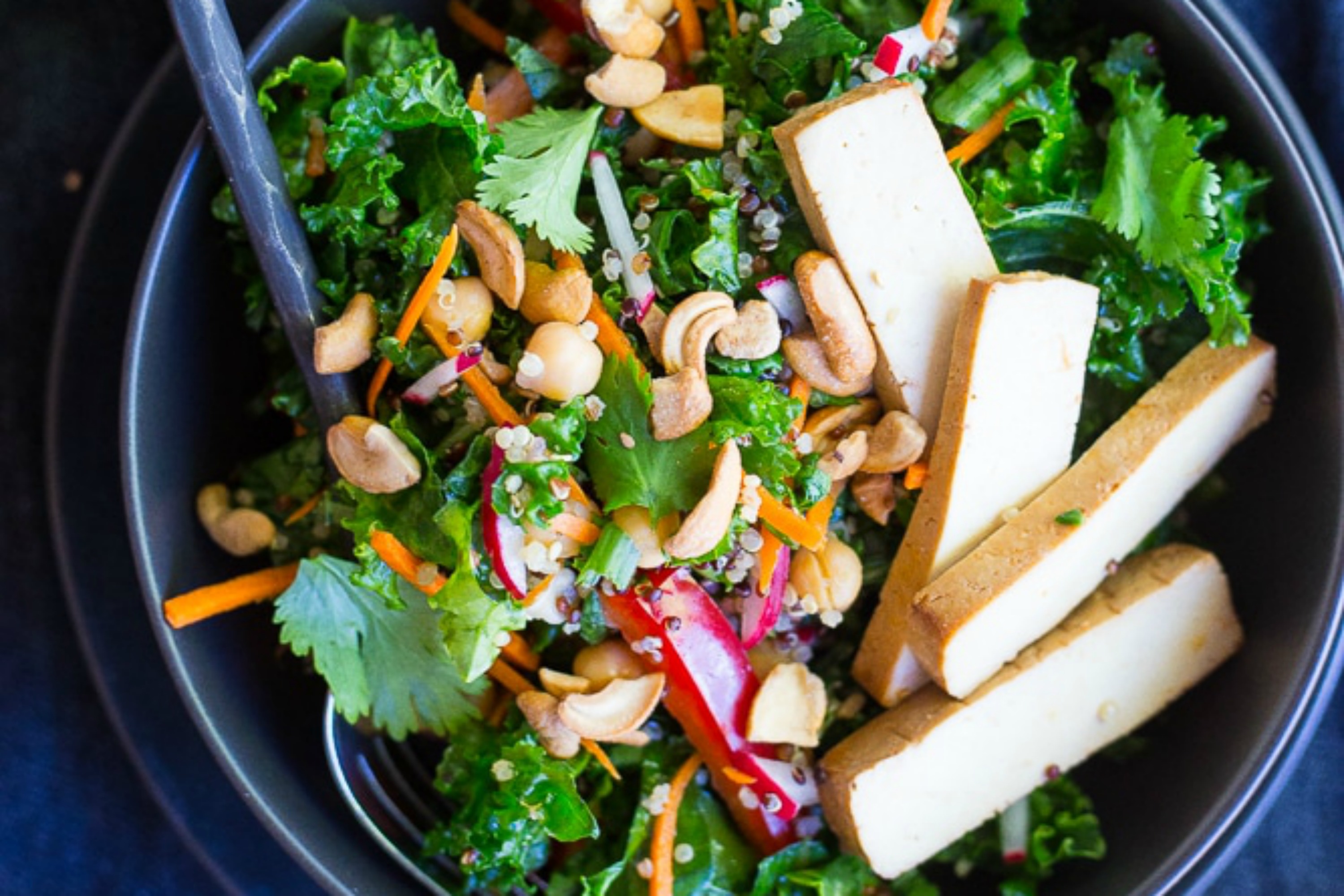 When I was younger I would have laughed at the thought of people eating raw kale.  I always imagined it would be really tough and inedible when eaten raw. Then I had my first salad with kale and I was totally hooked! I was introduced to the technique of massaging the kale before eating it and that changed everything. Kale salads can be so refreshing and hearty at the same time. I hope you enjoy all the delicious and satisfying kale salads we've rounded up for you today!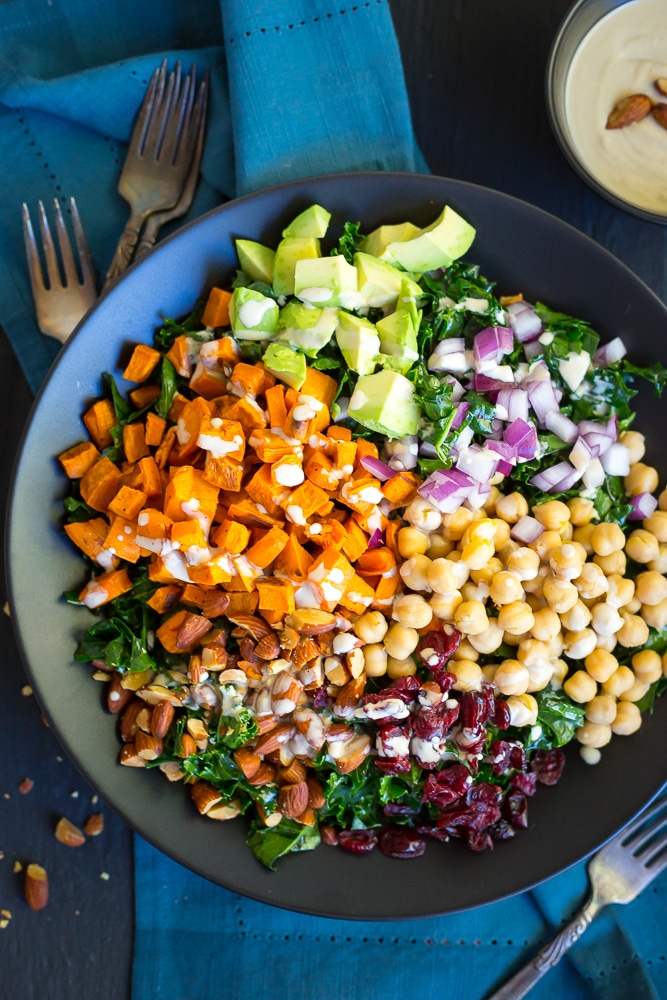 Chopped Kale Power Salad // This kale power salad from She Likes Food has so many delicious ingredients and is great for a make ahead lunch!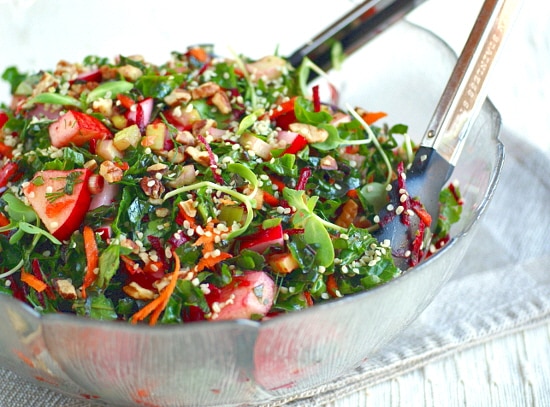 Fully Loaded Kale Salad // This fully loaded salad from Ricki Heller has everything you need in it!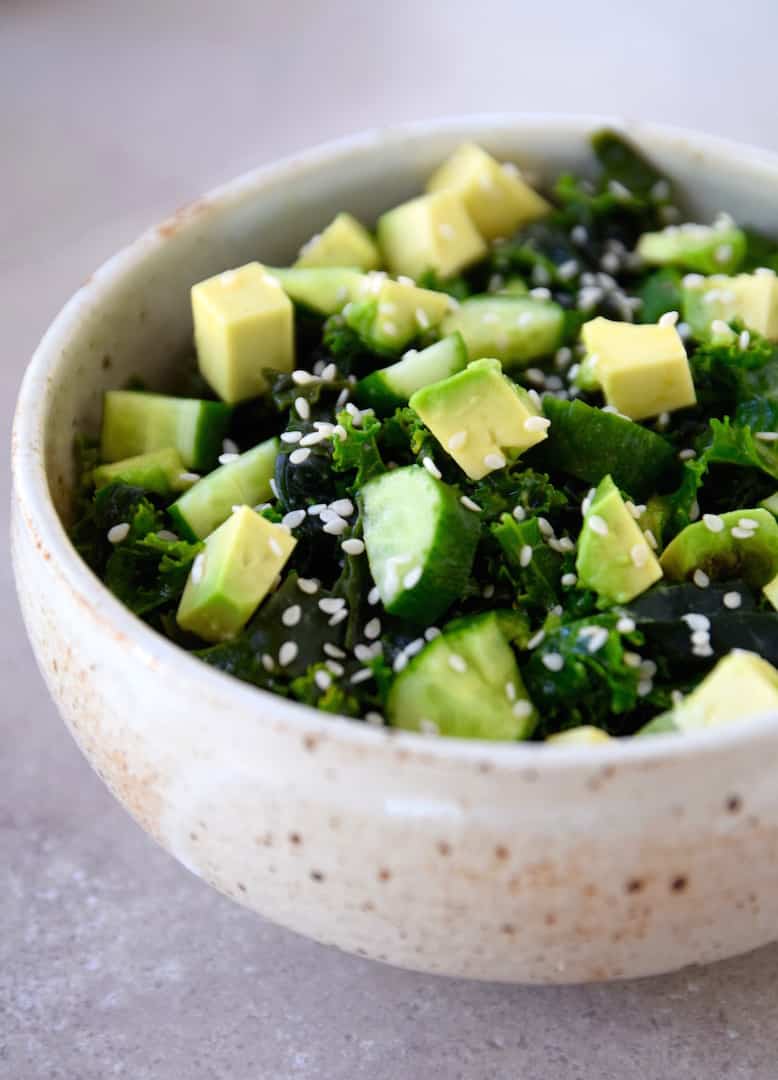 Green Superfood Kale Salad // The avocado dressing on this superfood salad from The Tasting Page sounds amazing!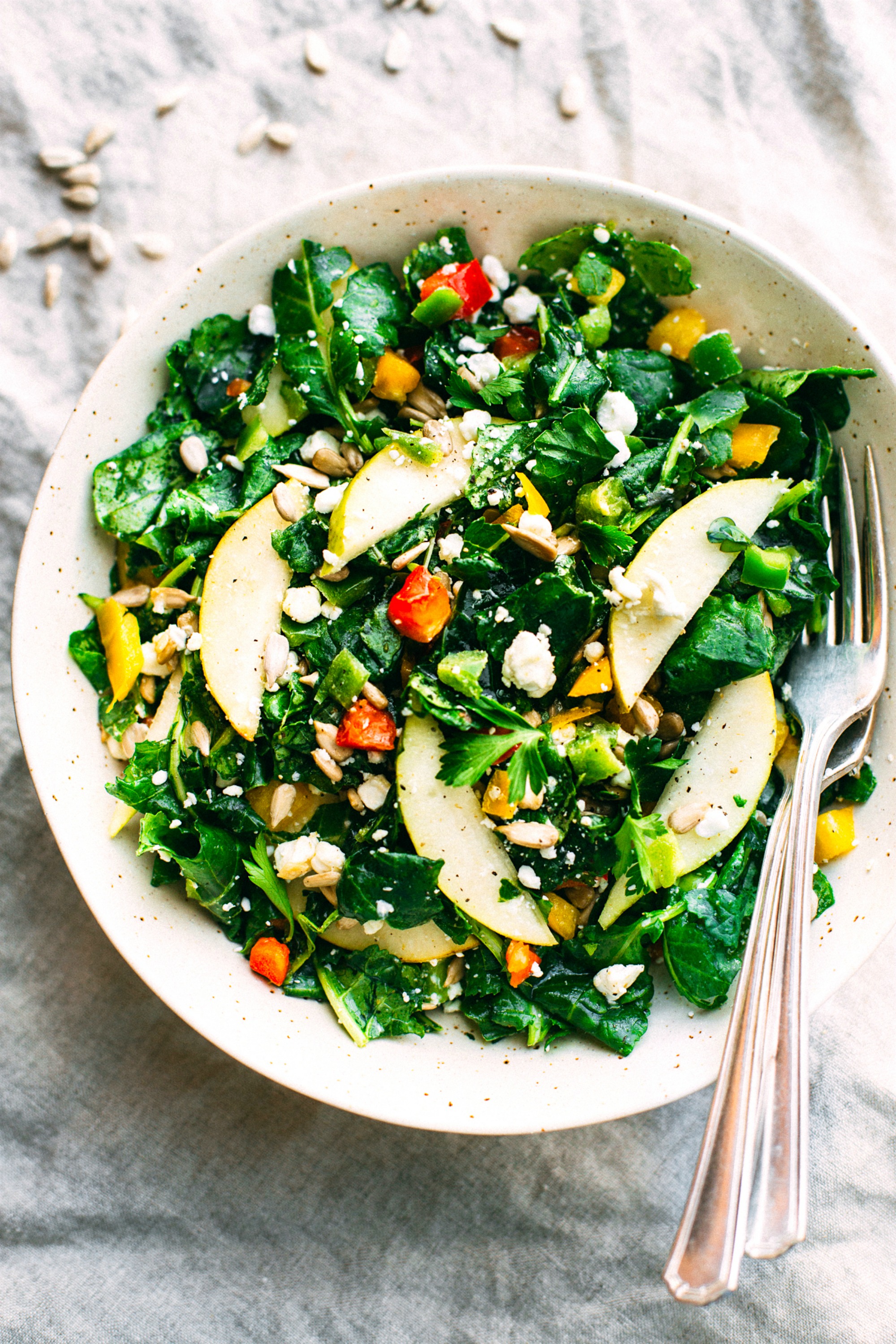 Zippy Pear and Goat Cheese Kale Salad // I love the pear and goat cheese combo in this beautiful salad from Cotter Crunch!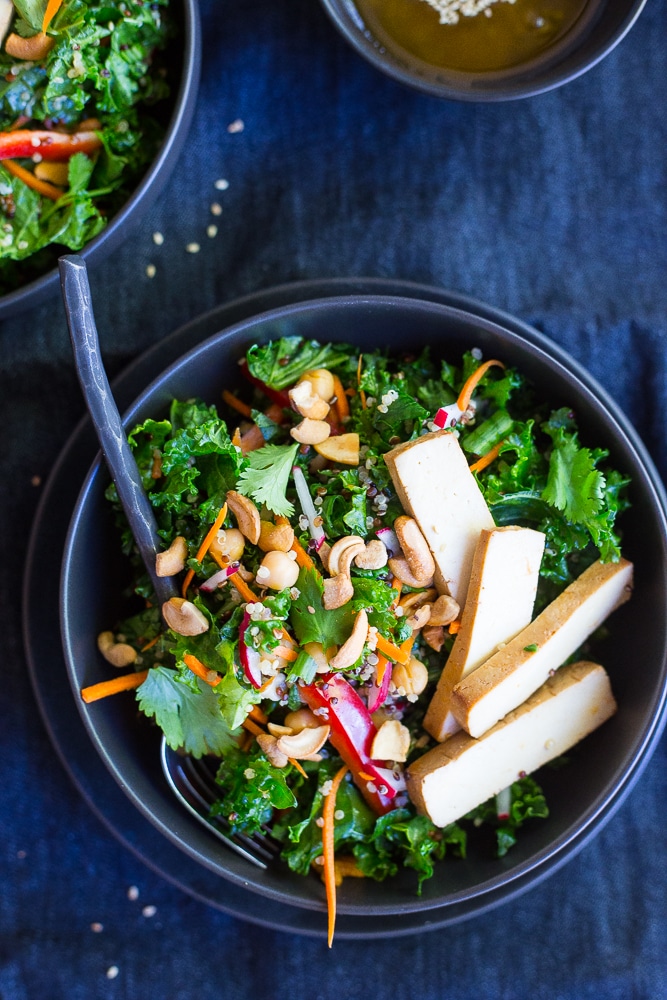 Asian Kale Power Salad // There are so many great ingredients packed into to this Asian-inspired salad from She Likes Food!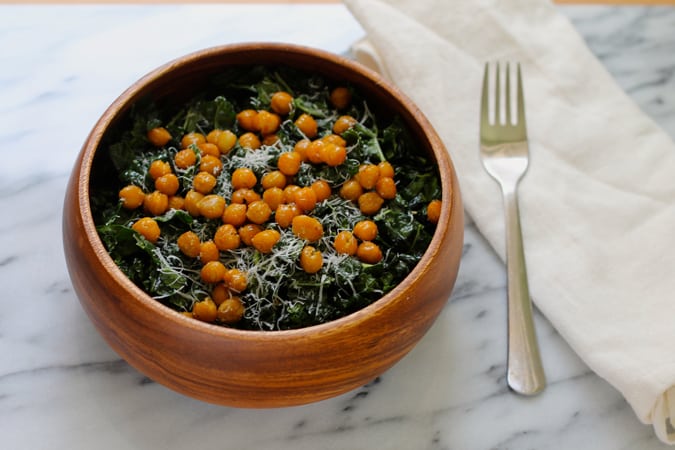 Kale Caesar Salad with Roasted Chickpeas // Kale brings such a nice bite and flavor to this classic Caesar salad from The Muffin Myth!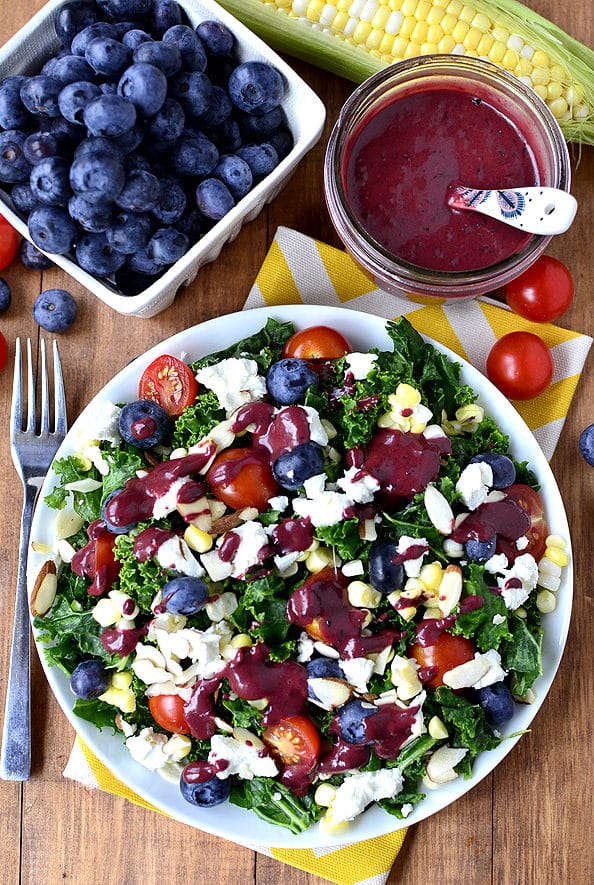 Summer Kale Salad with Blueberry Balsamic Dressing //  So many bright beautiful colors going on in this salad from Iowa Girl Eats!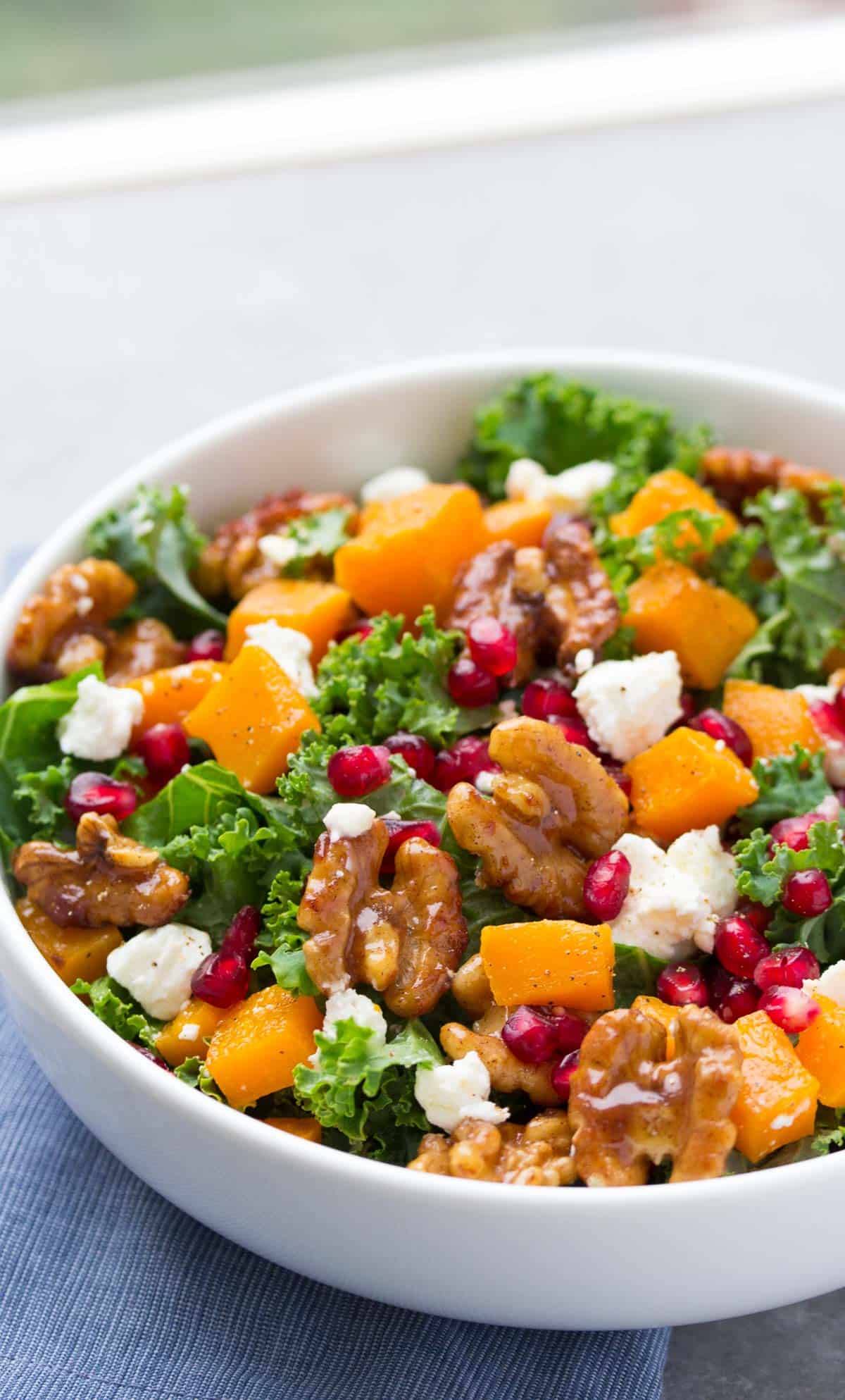 Butternut Squash and Pomegranate Kale Salad // This delicious looking salad from Kristine's Kitchen is perfect for the fall season!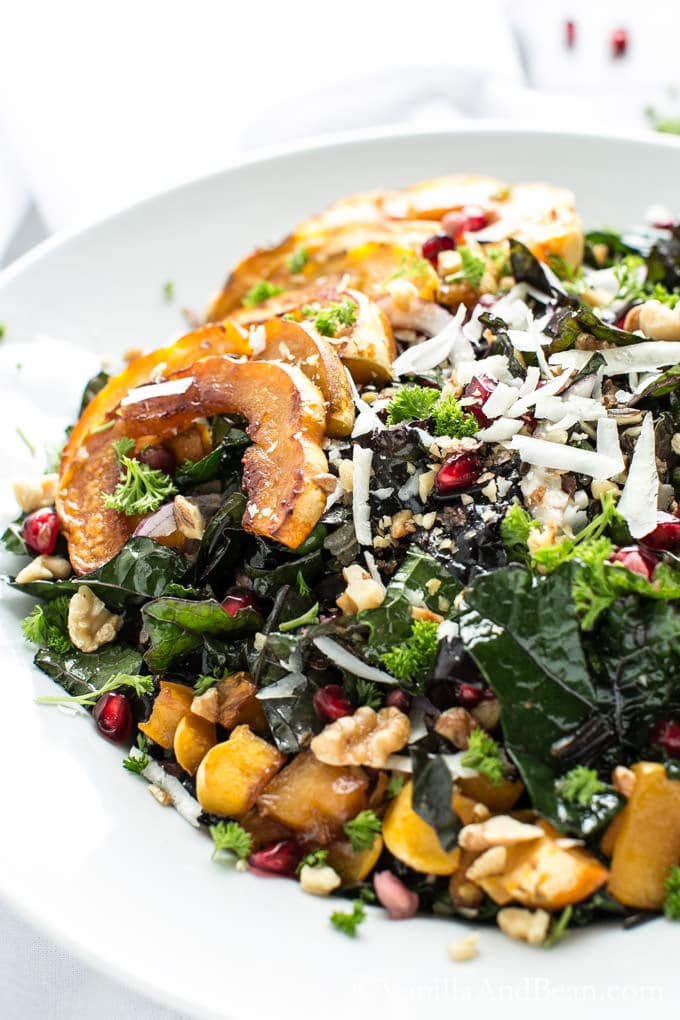 Kale and Wild Rice Salad with Maple Roasted Squash // This seasonal kale from Vanilla and Bean is packed with so many delicious ingredients!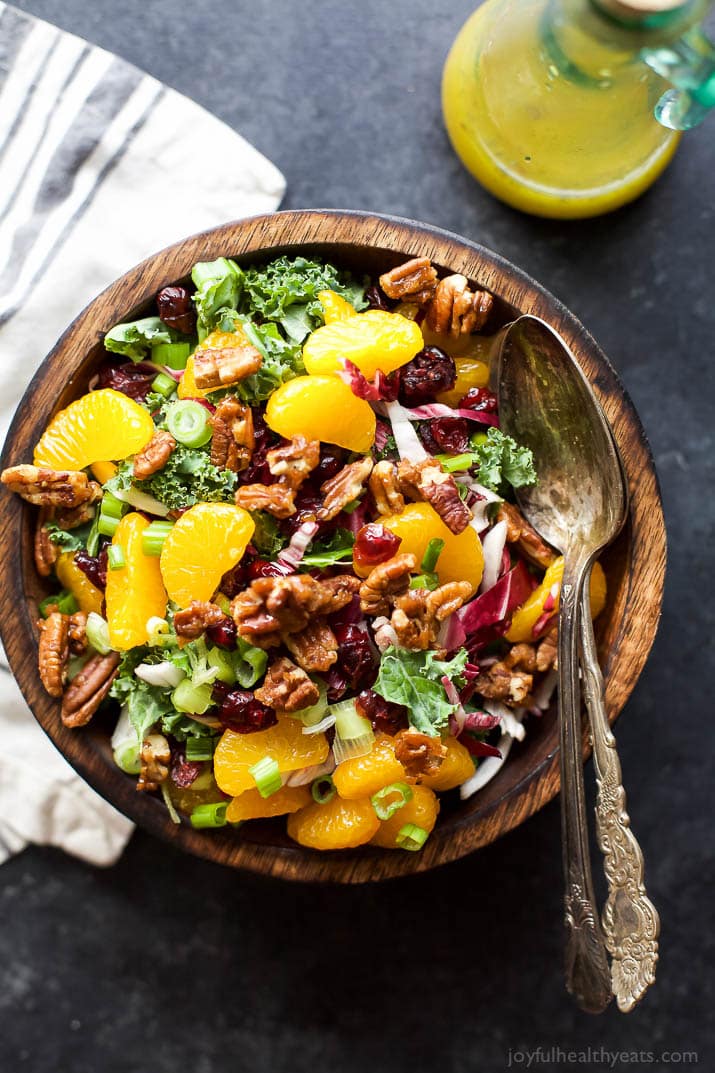 Mandarin Orange Cranberry Kale Salad // I love the citrus flavor with the tart cranberries in this kale from Joyful Healthy Eats!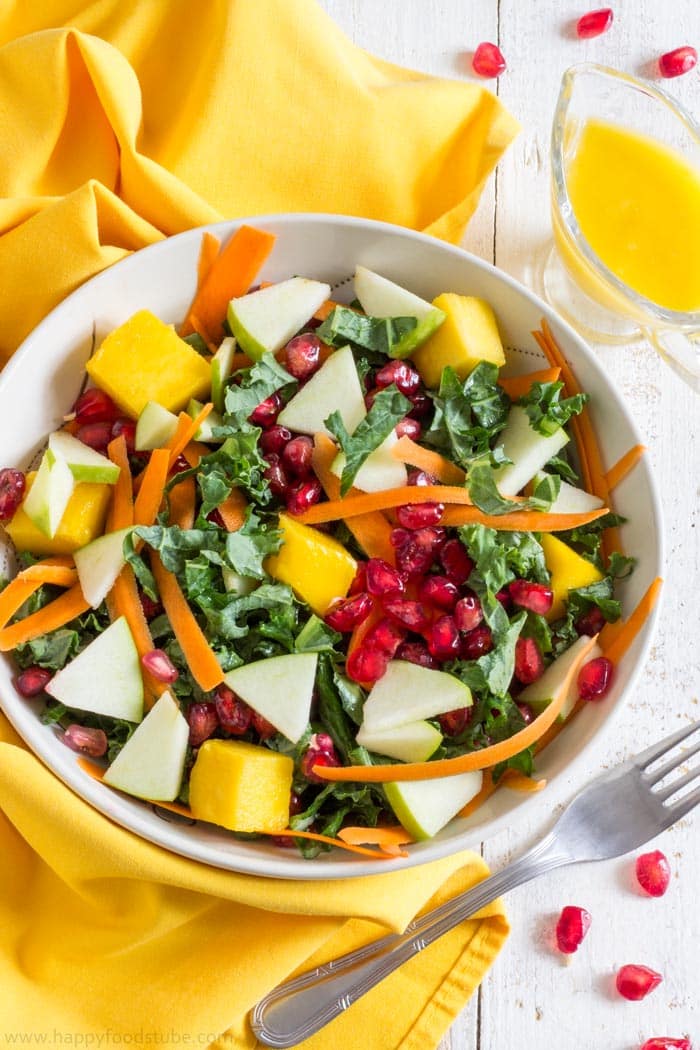 Healthy Kale Salad with Mango Dressing // I'm loving all the fruit in this healthy kale from Healthy Foods Tube!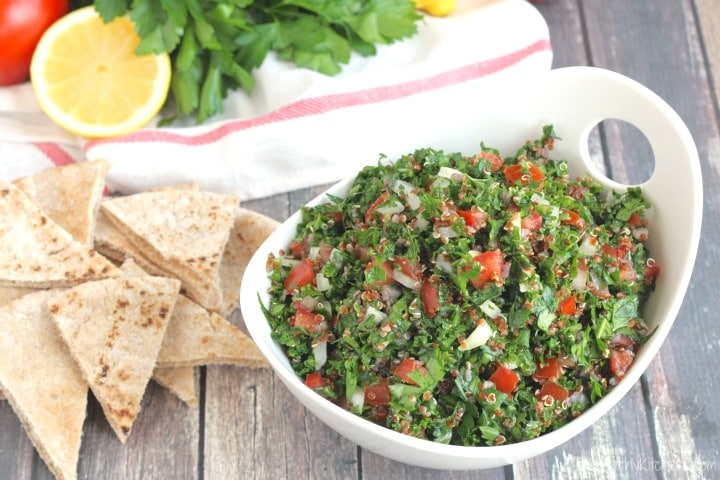 Easy Kale and Quinoa Tabouli Salad // Such a great twist on classic tabouli salad from Two Healthy Kitchens!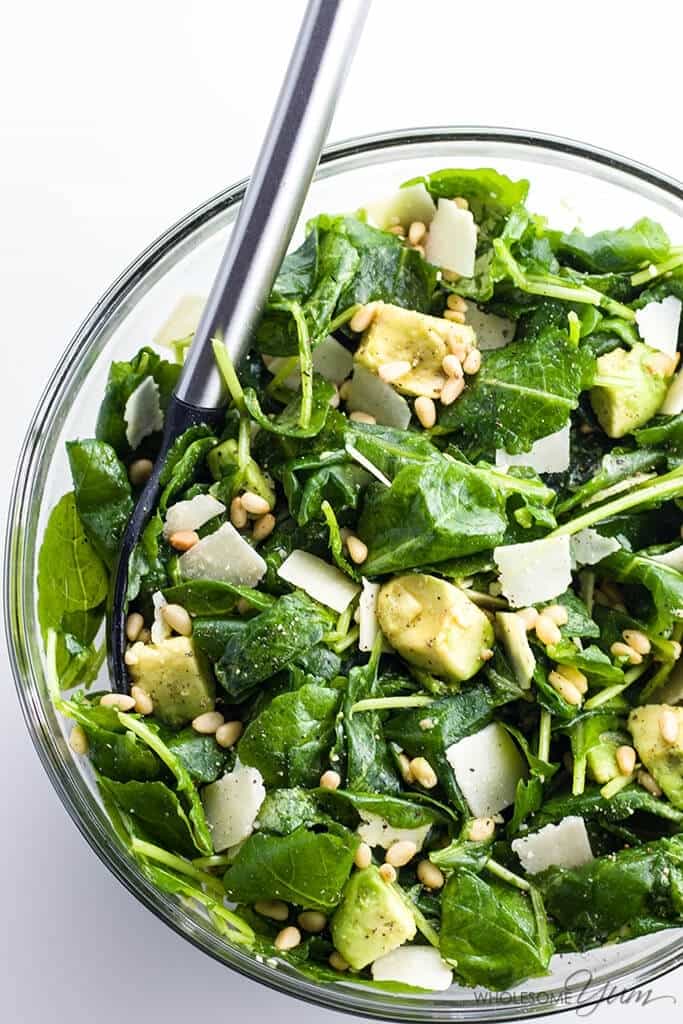 Baby Kale and Avocado Salad with Lemon Garlic Dressing // I could eat this salad from Wholesome Yum every single day!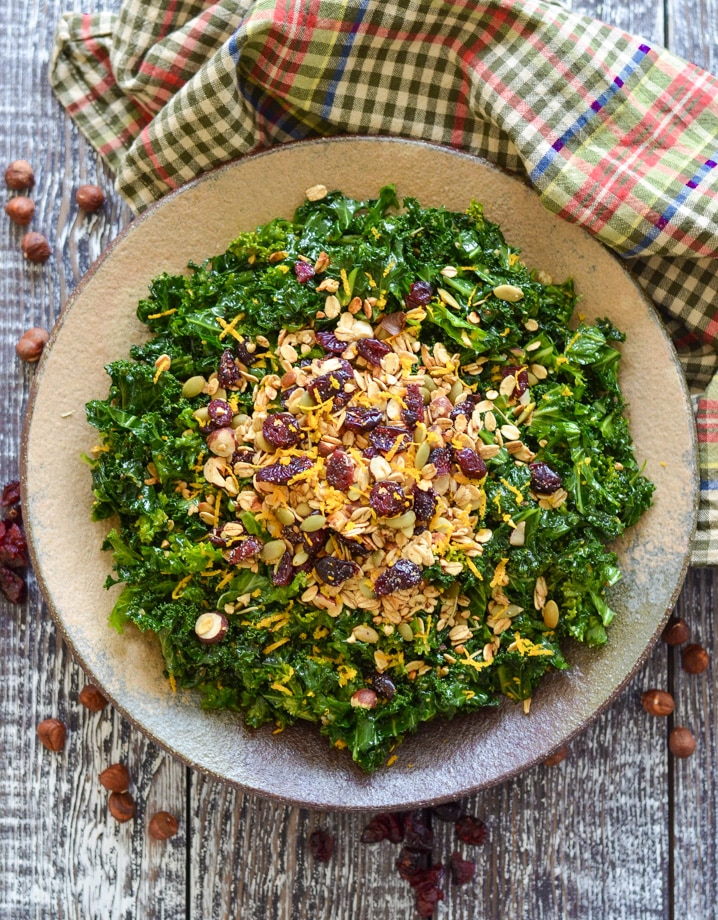 Massaged Kale Salad with Savory Granola // I've never put granola in a salad before, but I love this idea from A Virtual Vegan!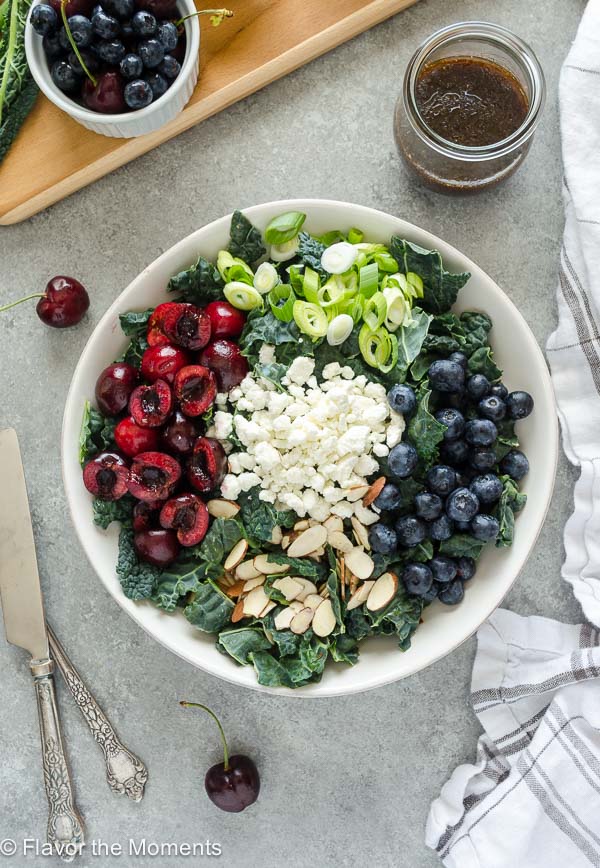 Kale Salad with Blueberries, Cherries and Goat Cheese // This superfood salad from Flavor The Moments is packed with deliciousness!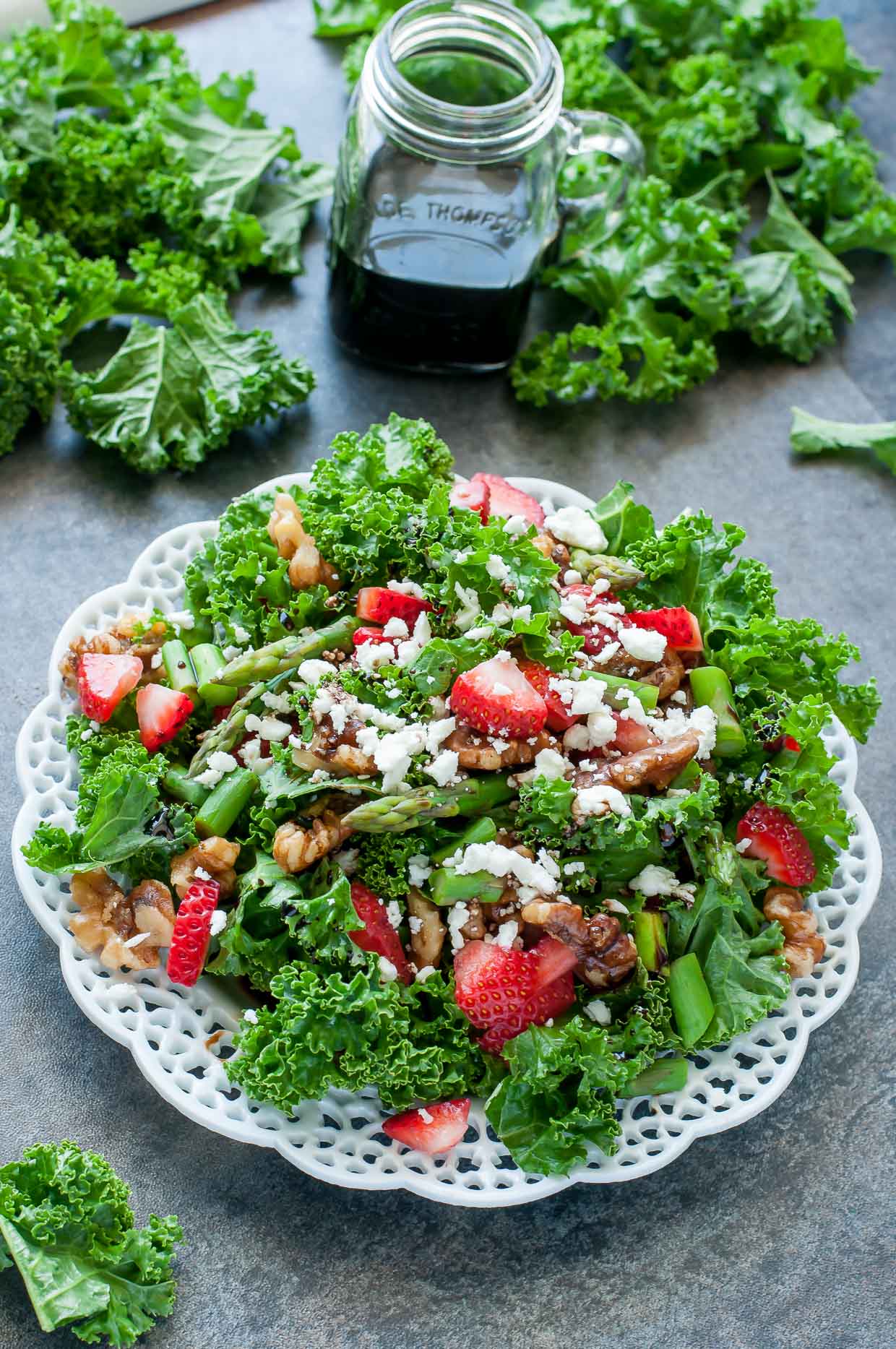 Strawberry Kale Salad // This salad with strawberries and kale from Peas and Crayons is bursting with gorgeous color!