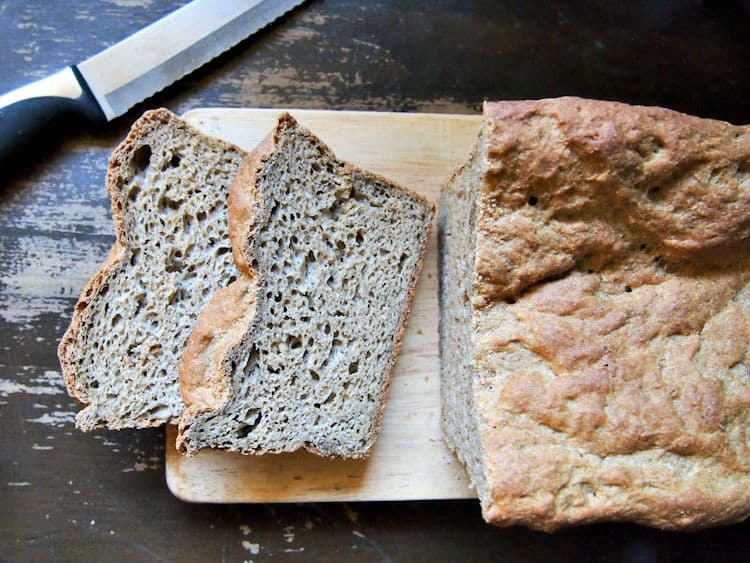 Making the right ingredient substitutions in gluten-free cooking and baking can be challenging but also rewarding when done right. It certainly helps to get to know and understand the alternative flours available.
Here's a list of gluten-free flours, made from nuts, seeds, fruits, and even vegetables, that offer more dimensions in textures and flavors than we can ever expect from good old wheat flour. Many of them are also full of protein, fiber, and nutrients. So whether you are on a gluten-free diet or not, these flours are worth exploring!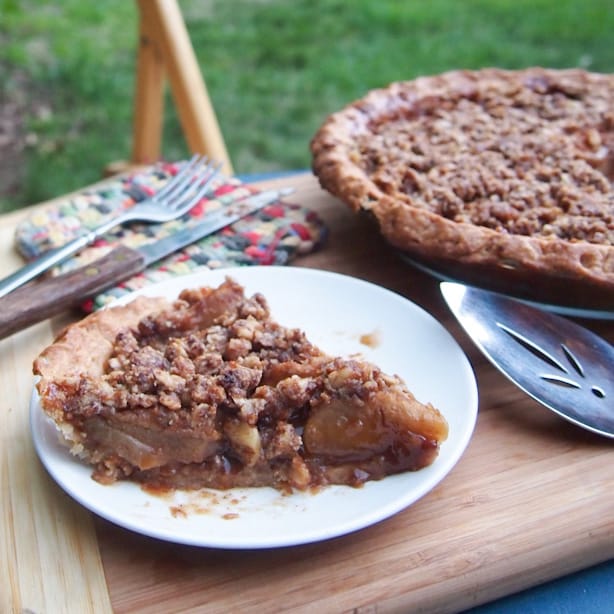 Sorghum // Ginger-Apple Crumble Pie // Sorghum is a whole grain kernel part of the grass plant family that has been used for thousands of years in other cultures, such in as porridge in Africa and flatbreads in India. Sorghum flour has a smooth texture and mild flavor that makes it a welcome addition to gluten-free baking, like in the creation of the crispy crust in this apple pie.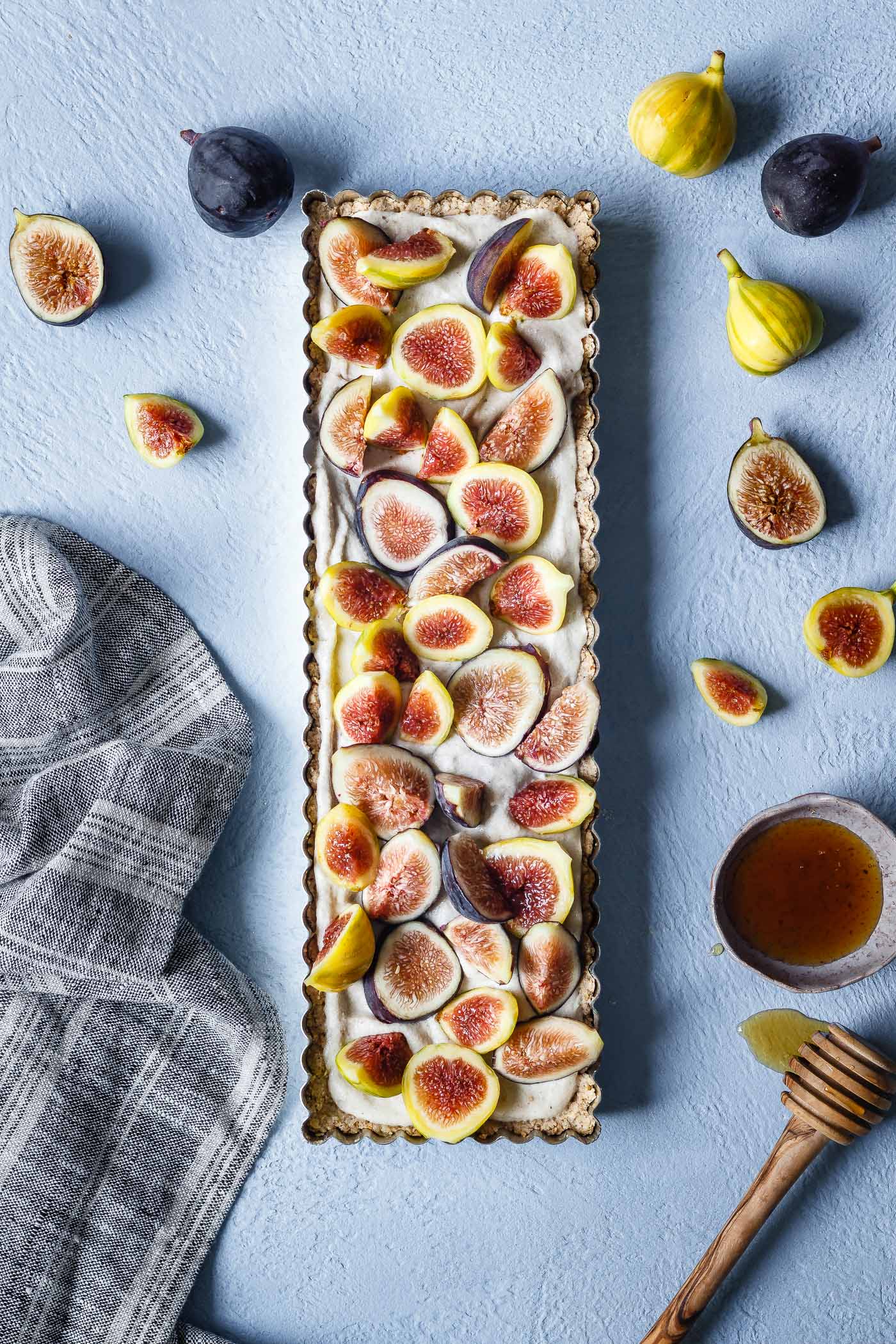 Oat // Honey Cardamom Fig Tart // It's time we take oats out of the breakfast bowl and use the flour in making desserts. Or we can bring this oat-crust dessert by Le Petit Eats to our morning table. Your choice, wink!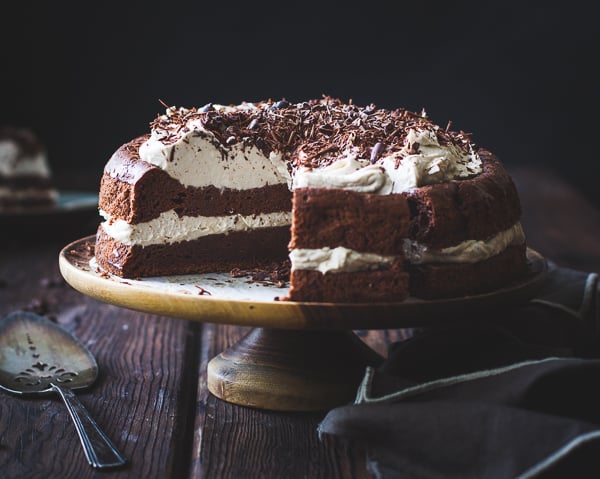 Chestnut // Chocolate Chestnut Cream Cake with Coffee and Rum // If you've never made desserts with chestnut, this decadent gluten-free cake by Bojon Gourmet is a good place to start. The creamy-soft, starchy texture of chestnut flour makes for a pillowy soft cake and its warm, earthy flavor pairs exquisitely with coffee and rum.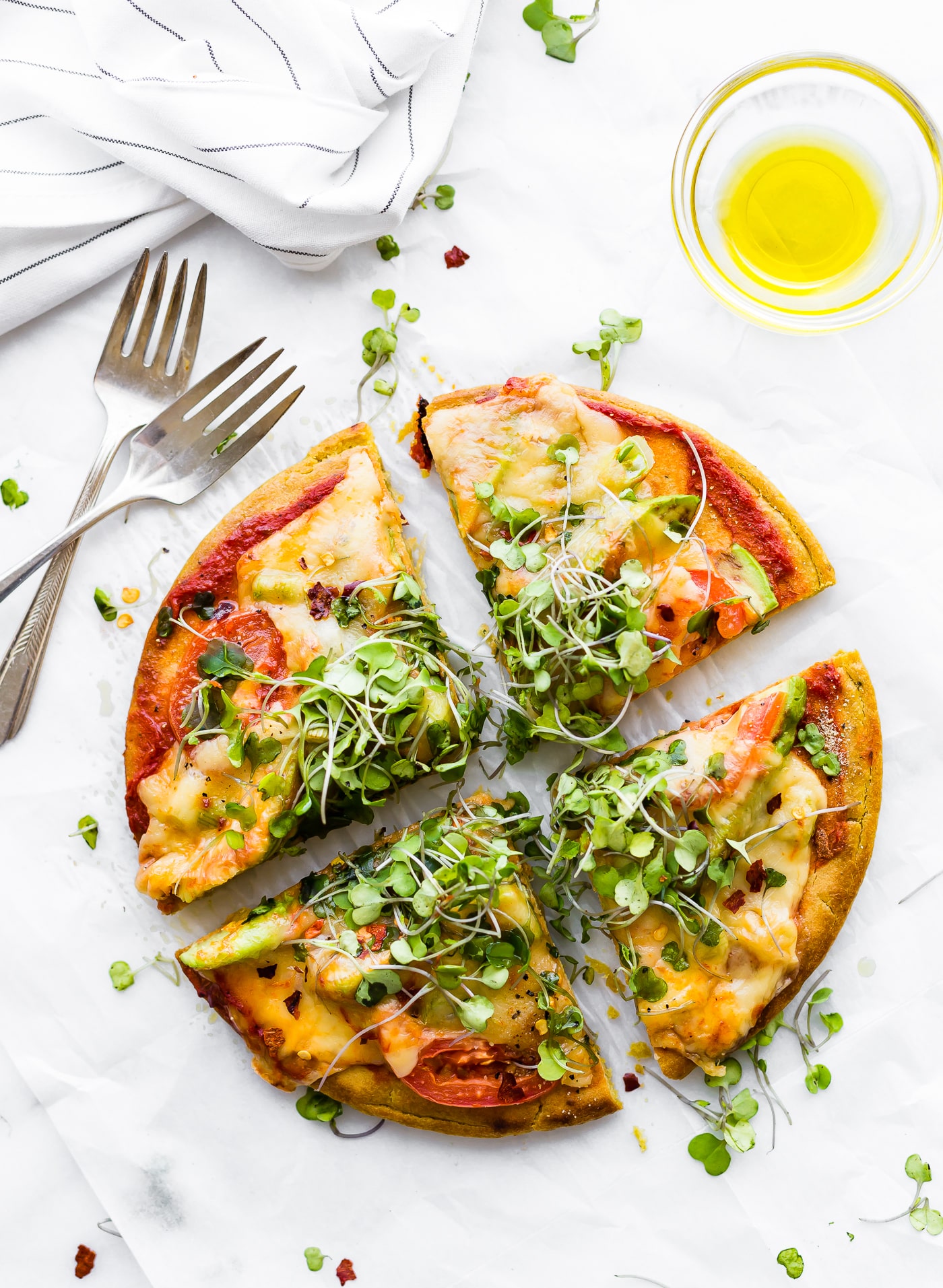 Chickpea // Avocado Tomato Gouda Socca Pizza // High-fiber chickpea flour is used to make European flatbreads called socca (French) or farinata (Italian). Cotter Crunch has the right idea eating them like pizza topped with healthful ingredients.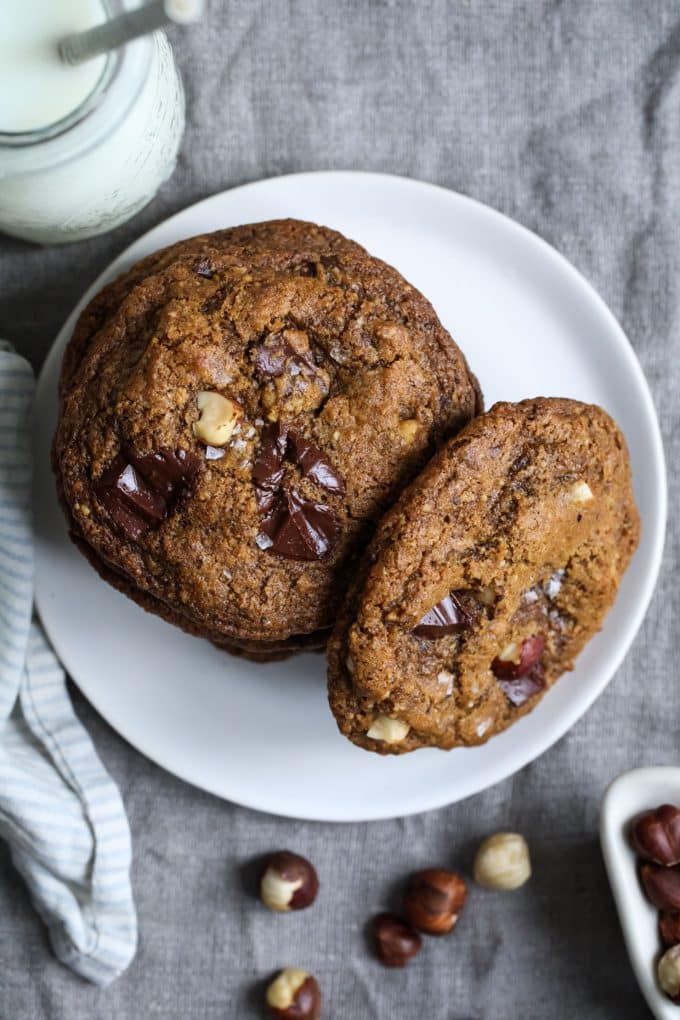 Hazelnut // Hazelnut Pumpkin Chocolate Chip Cookies // Hazelnut fans, this cookie recipe by Snixy Kitchen is for you! Not only are these cookies filled with the crunchy goodness of the nuts but also the roasted deep flavor of hazelnut flour.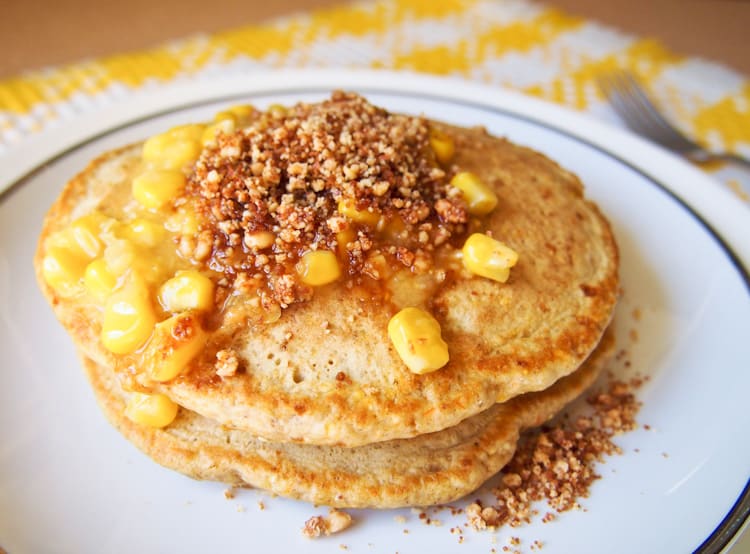 Corn // Gluten-Free Corn Pancakes // Perhaps more commonly used to make cornbread than anything else, cornmeal or corn flour is also great as a wheat replacement and contributes to the wonderful fluffiness of these Malaysian-style pancakes by Vermilion Roots.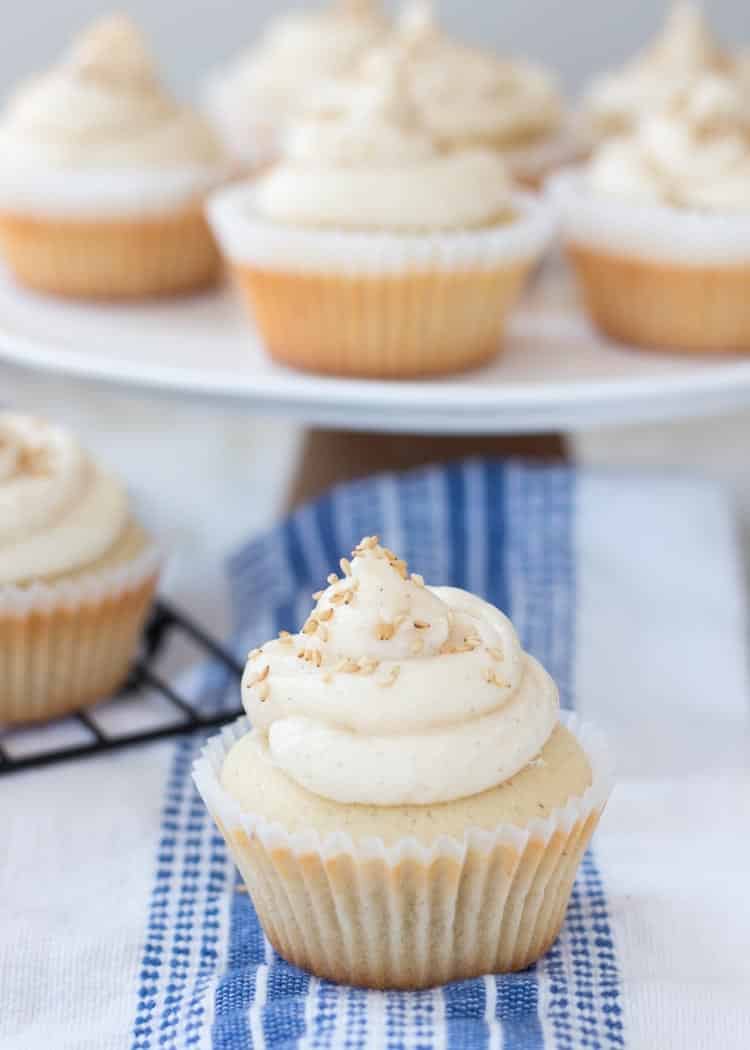 Sweet Rice // Vanilla Red Bean Mochi Cupcakes // Thanks to this brilliant recipe by Lito Supply Co, we can enjoy mochi and cake in one! The moist chewiness of the cupcakes comes from sweet rice flour or glutinous rice flour, which is the ingredient used in making mochi.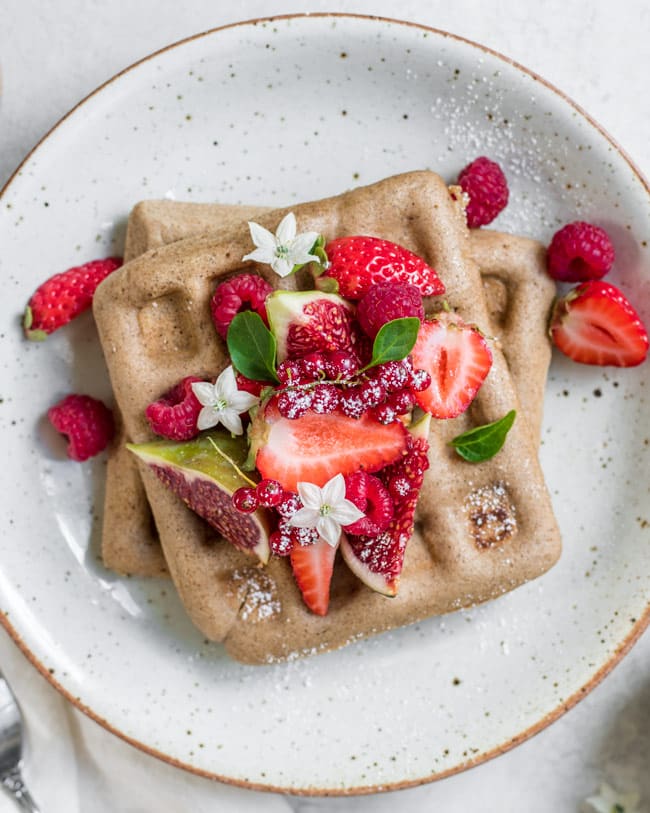 Buckwheat // Vegan Buckwheat Waffles // Despite its name, buckwheat is not related to wheat and is, in fact, a nutritional protein-rich ancient seed that is gluten-free. The flour has assertive grassy and nutty tones that make these gorgeous waffles by Choosing Chia uniquely flavorful.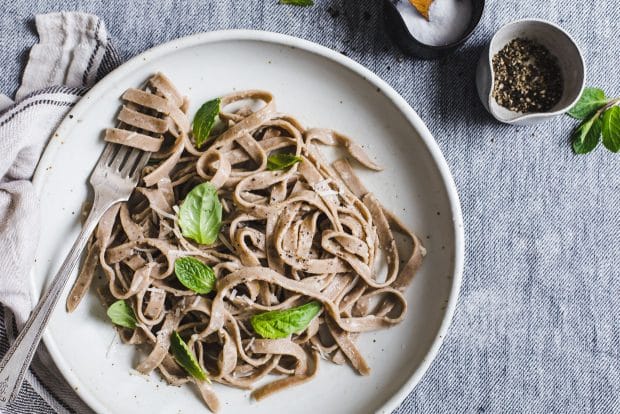 Teff // Homemade Whole Grain Gluten Free Pasta // Probably most well-known as the main ingredient in Ethiopian flatbread injera, teff flour contributes to the earthy color and soft meltiness of these pasta noodles by Snixy Kitchen.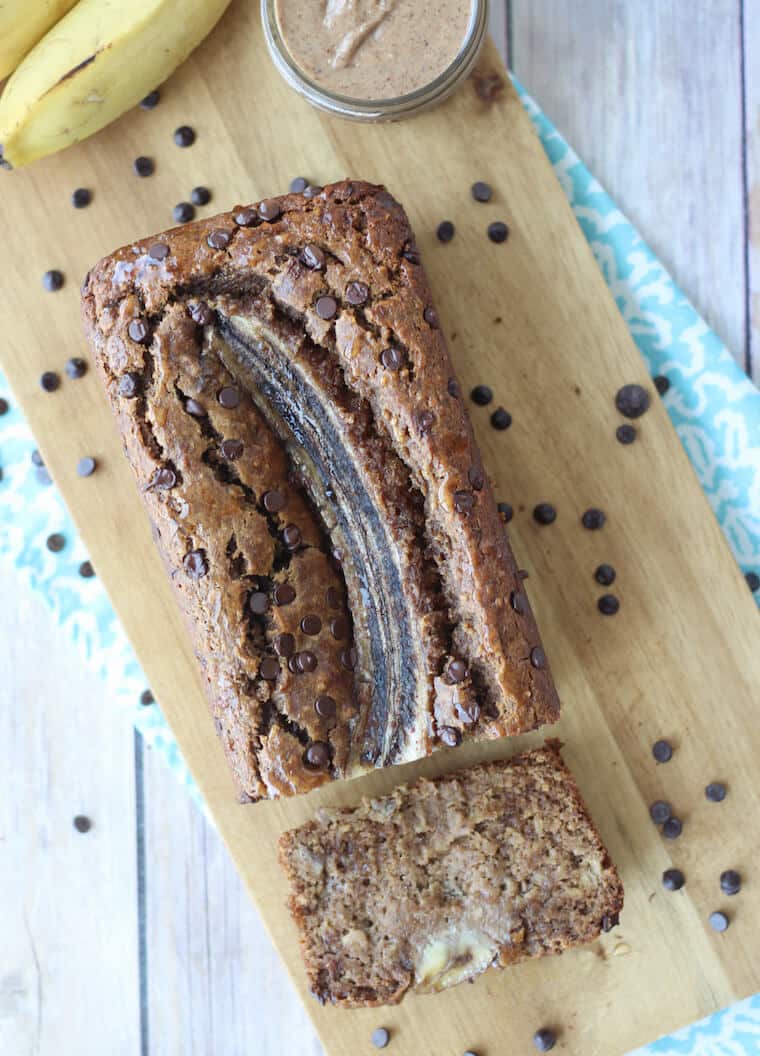 Coconut // Gluten-Free Chocolate Chip Banana Bread // Chocolate, banana, and coconut are the perfect pairing for this bread by Abbey's Kitchen. Be aware that coconut flour is extraordinarily absorbent, but this recipe remedies that with ripe bananas, eggs, and almond butter to make it melt-in-your-mouth moist.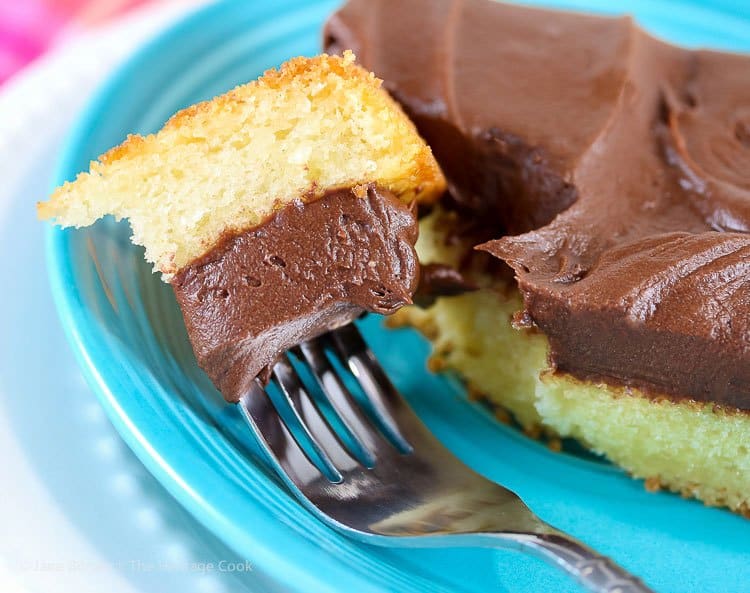 Rice // Tender Yellow Cake with Fudge Frosting // Rice flour is commonly used to make Asian desserts, especially the steamed ones, but it also proves to be a versatile ingredient in gluten-free baking. The Heritage Cook likes using a rice-based light flour blend to make tender bakes, like this classic yellow cake.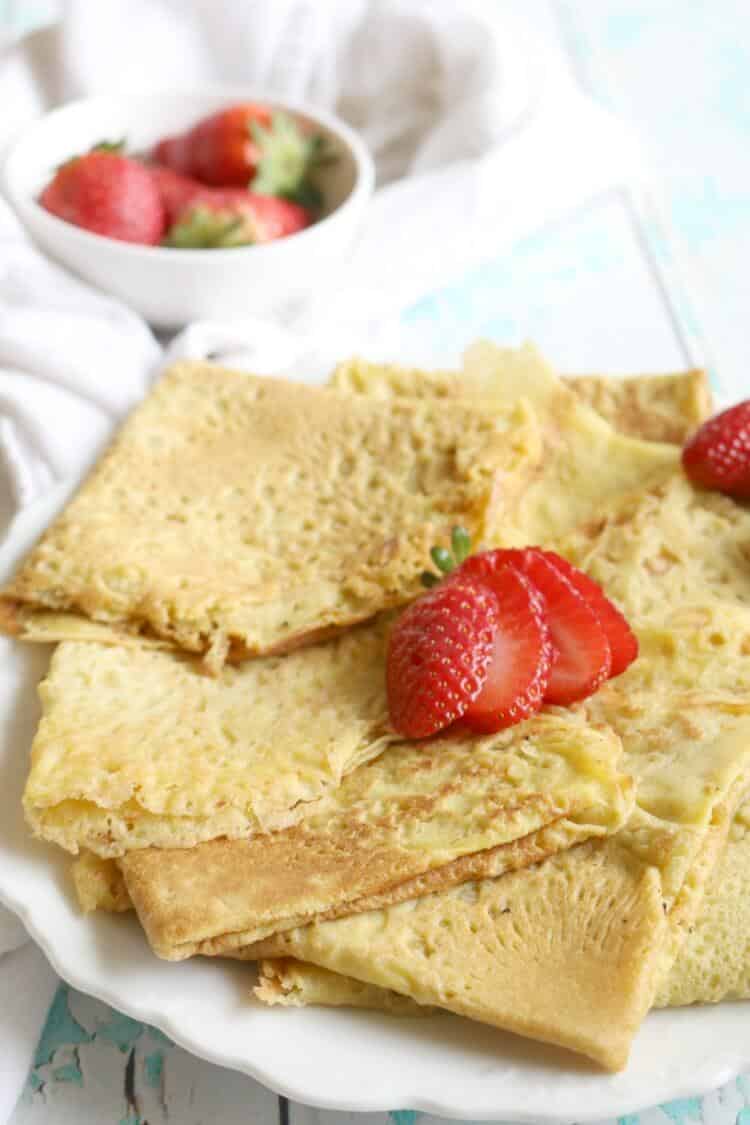 Cassava // Four-Ingredient Paleo Crepes // Cassava is a starchy root vegetable native to South America and the grain-free flour is considered to be the most similar to wheat flour among other gluten-free flours. It makes excellent tortillas and crepes and Prepare & Nourish has the recipe to prove it!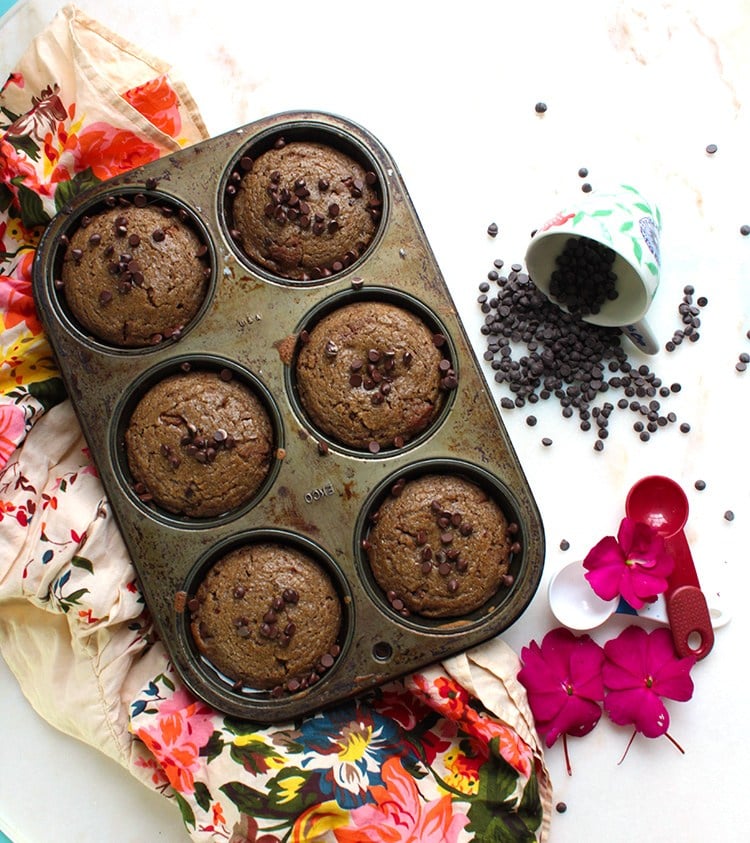 Banana // Vegan Chocolate Chip Muffins // The idea of having bananas in muffins is not at all weird but have you thought of using banana flour? It is made of green bananas and filled these muffins by Kitchen Window Clovers with fluffy goodness.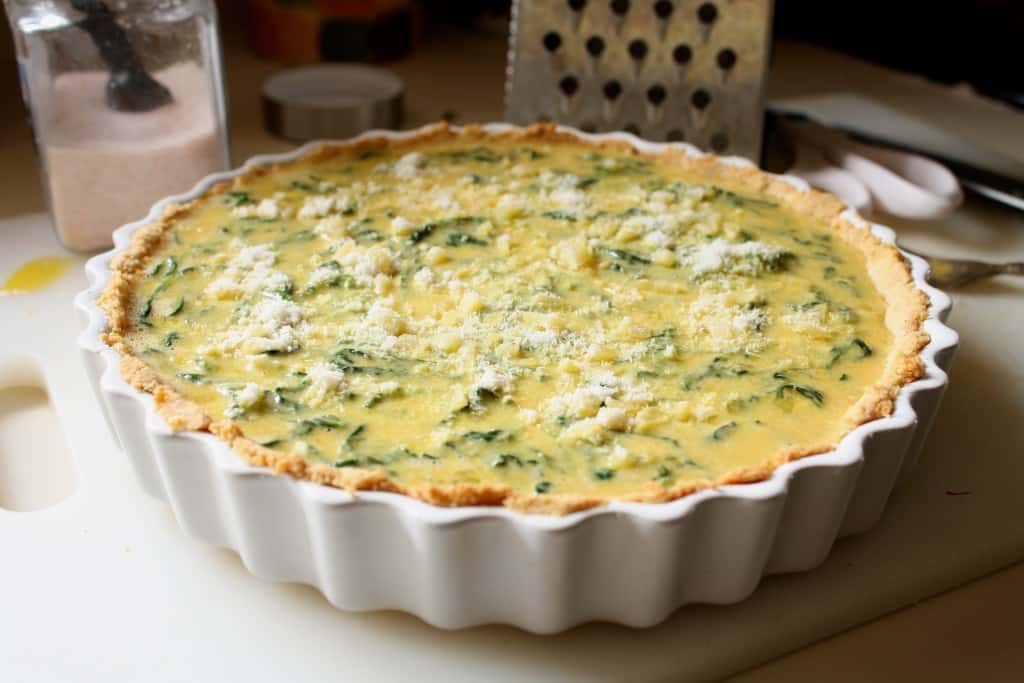 Almond // Gluten-Free Spinach Quiche // The next time you make a quiche, consider using almond flour for a protein- and fiber-rich crust like this recipe by This Seasons Table. You get all the benefits of good fats and a deliciously nutty aroma.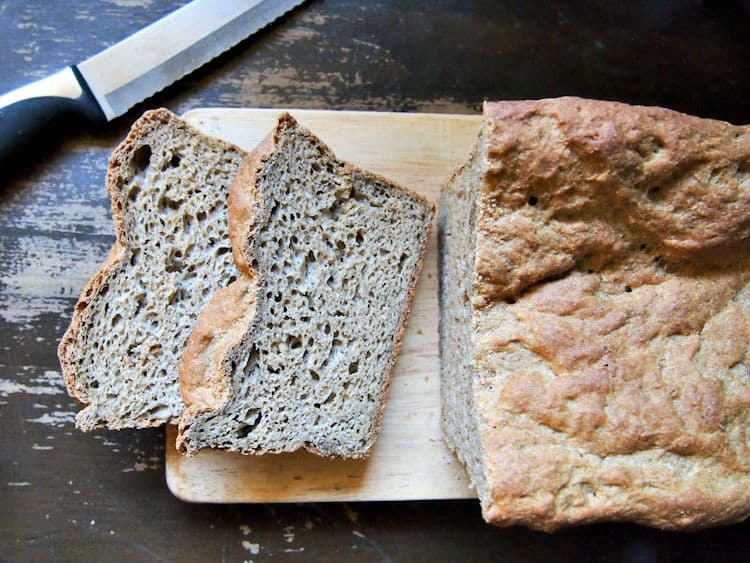 Millet // Gluten-Free Vegan Bread // Millet is an ancient crop originating in China and popular as a porridge. The flour is a versatile wheat substitute because it has a light color, smooth texture, and mild flavor. It is included in a blend to make this slice-worthy gluten-free and vegan loaf.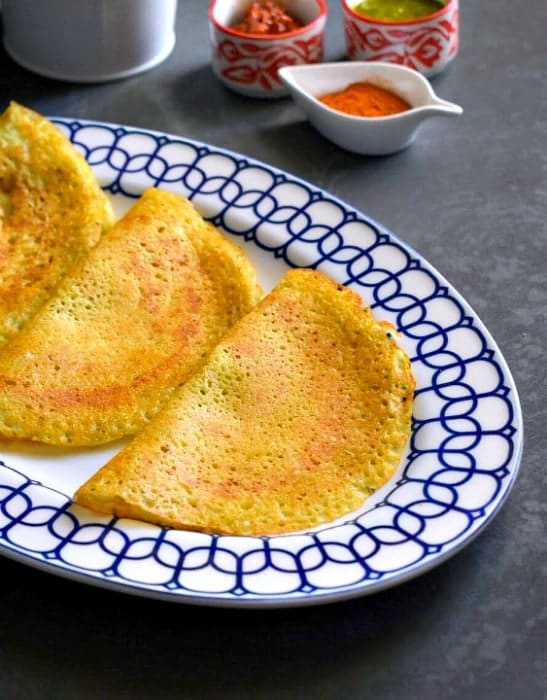 Quinoa // Instant Multigrain Pesto Dosa // If you're looking for a different way to eat quinoa, try using the flour to make this protein-rich Indian flatbread by Easy Cooking with Molly for a nutrient-packed breakfast.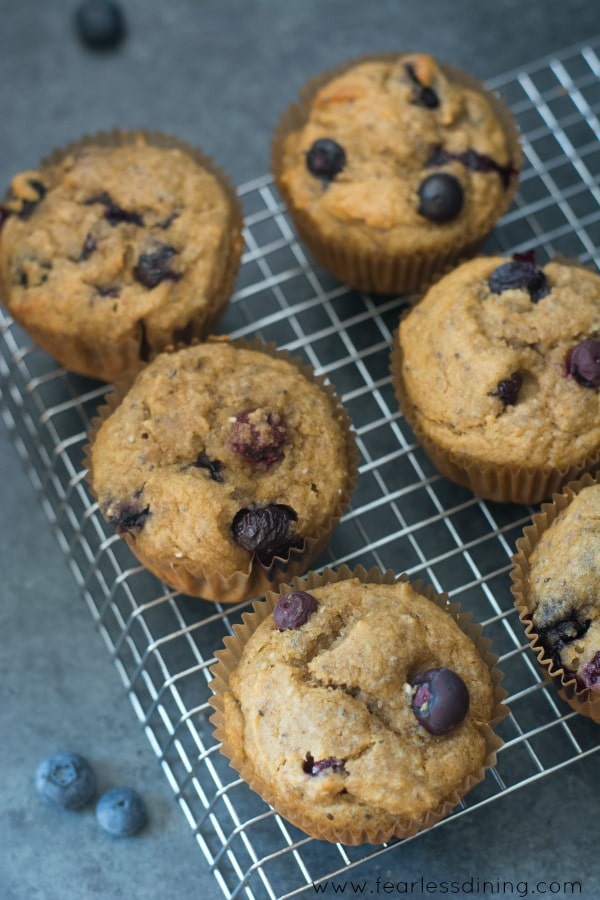 Cashew // Gluten-Free Cashew Meal Blueberry Muffins // Using nut flours in gluten-free baking bumps up the protein content and balance out the sugar. Cashew flour not only adds good fats, vitamins, and minerals but also keeps these muffins by Fearless Dining moist and flavorful.