Searching for the perfect vegan cheese for that vegan grilled cheese sandwich? Well, you're in luck! I've done the taste testing to bring you the very best dairy free cheeses!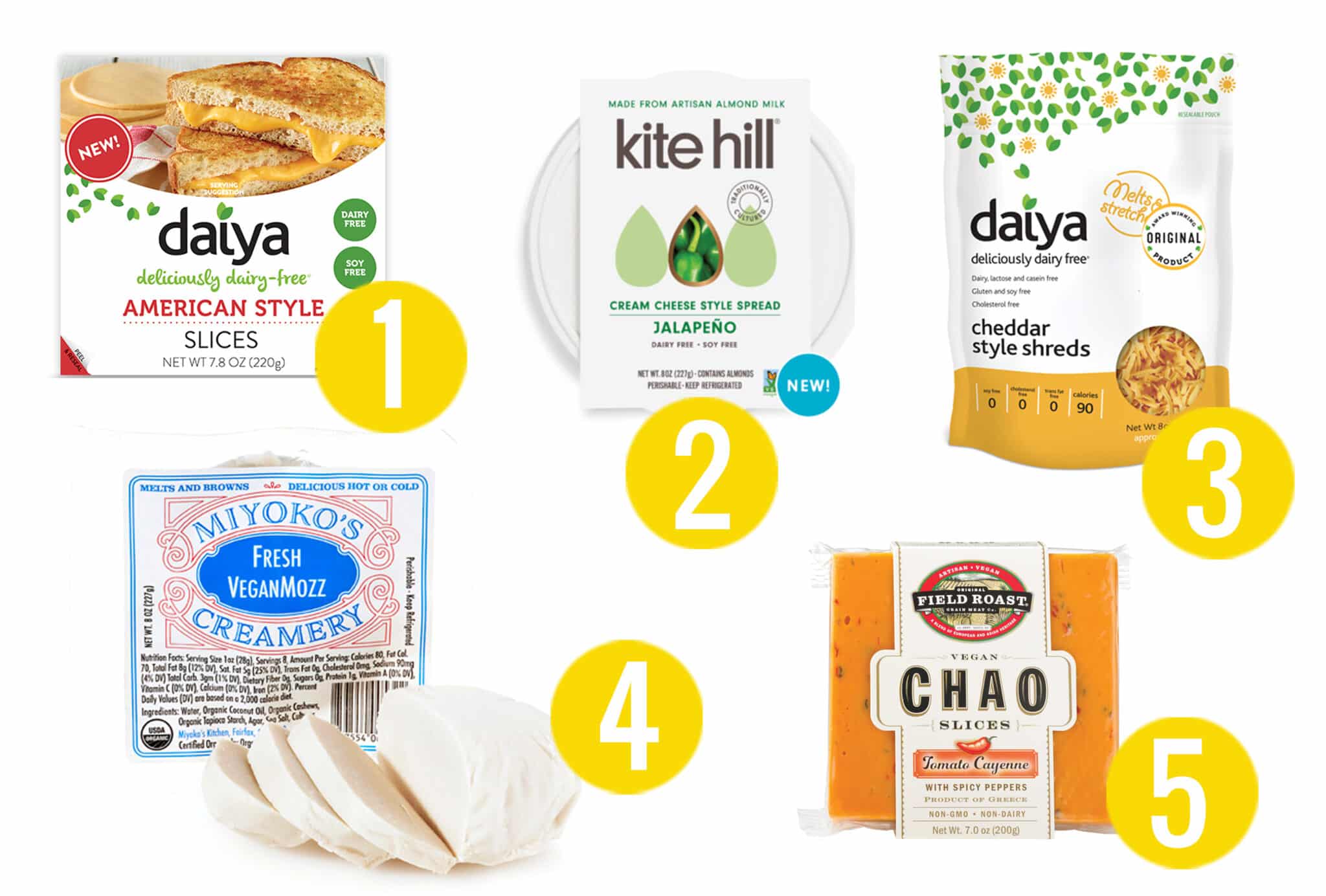 Vegan cheeses have long been a sore subject in the plant based food world. While there are so many choices out there these days, many of them lack one key quality - meltability!
And of course melting is a critical component to making the perfect vegan grilled cheese sandwich.
So I've done some experimenting - and eaten a lot of dairy free cheese - and here are my top picks for making the ultimate vegan grilled cheese sandwich!
Best Vegan Cheese Brands (for grilled cheese!)
These slices taste just like the classic American cheese most of us grew up eating, with a creamy texture and just a bit of zip. We love them stuffed into a classic grilled cheese and tomato sandwich on some whole wheat bread.
This spread is rich, creamy, and tastes just like your old favorite bagel topper, but with a little kick. We love this one slathered on some sourdough and grilled up with tempeh bacon.
These shreds taste like cheddar, and better yet, they melt and stretch like it! We love them stuffed between a couple of tortillas with some peppers and onions, for an amazing dairy-free quesadilla.
This vegan mozzarella is made from cashews and tastes quite a bit like fresh buffalo mozzarella. We love this one grilled up on a crusty roll with some basil and tomatoes, for a killer vegan Caprese panini.
These slices are creamy, just a touch spicy, and melt beautifully. We like to pair them up with some fresh spinach stuffed inside multigrain bread and grilled to perfection.
More Tasty Ideas
If you love grilled cheese as much as I do, be sure to check out these other tasty recipes: