Grilled cheese sandwiches are a vegetarian staple, but slices of American cheese on white bread can get a little stale after a while. (Get it? Stale?) We've teamed up with Mouth, the leading online source for indie food, sprits, and wine, to come up with five grilled cheese ideas that are anything but boring.
The Classic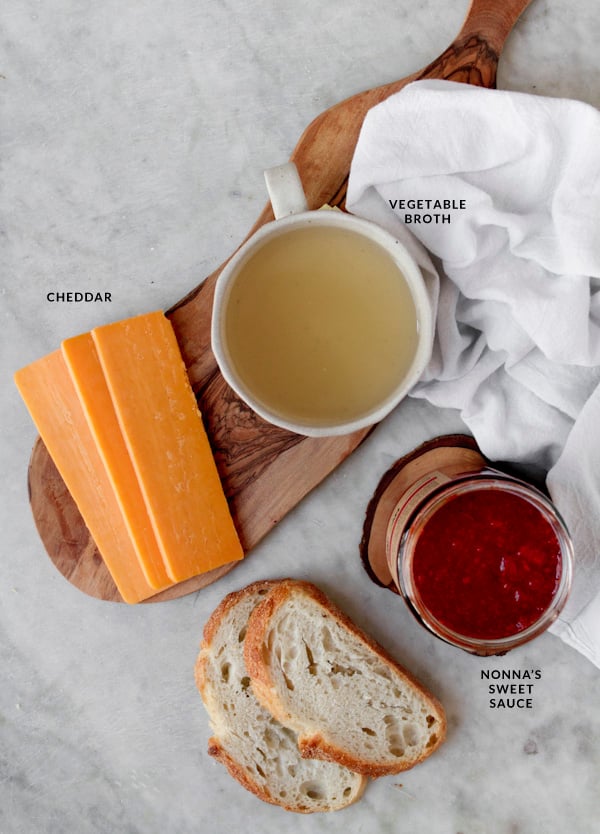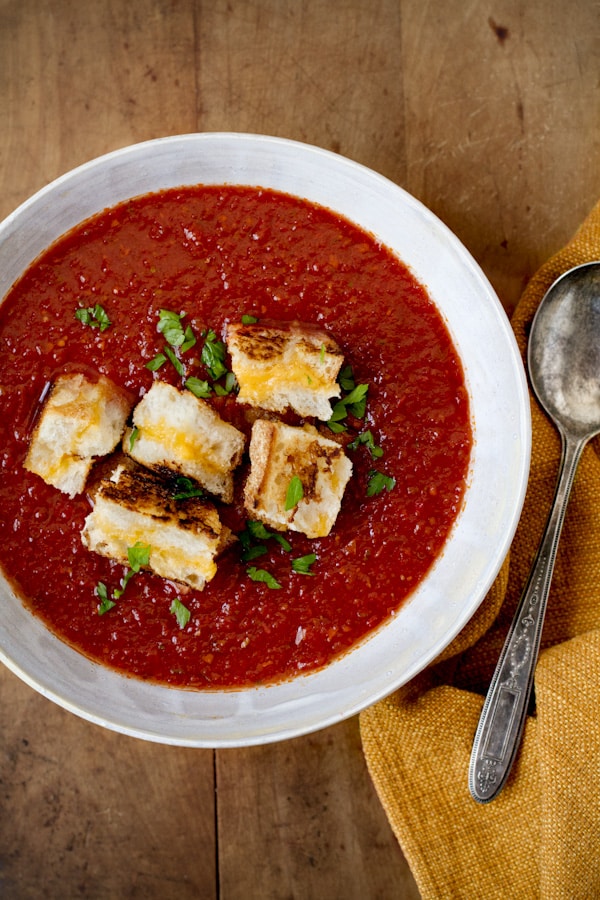 Start with a good sharp cheddar and make sure you use plenty of it to get that perfect melty, messy center. The classic grilled cheese is best served with a bowl of homemade tomato soup. Don't have time to make a batch from scratch? No problem! Use a good quality tomato sauce and thin it out with a little vegetable broth. Cube your sandwich into grilled cheese croutons and have your whole lunch in one convenient bowl!
We used: Nonna's Sweet Sauce
The Sweet and Smoky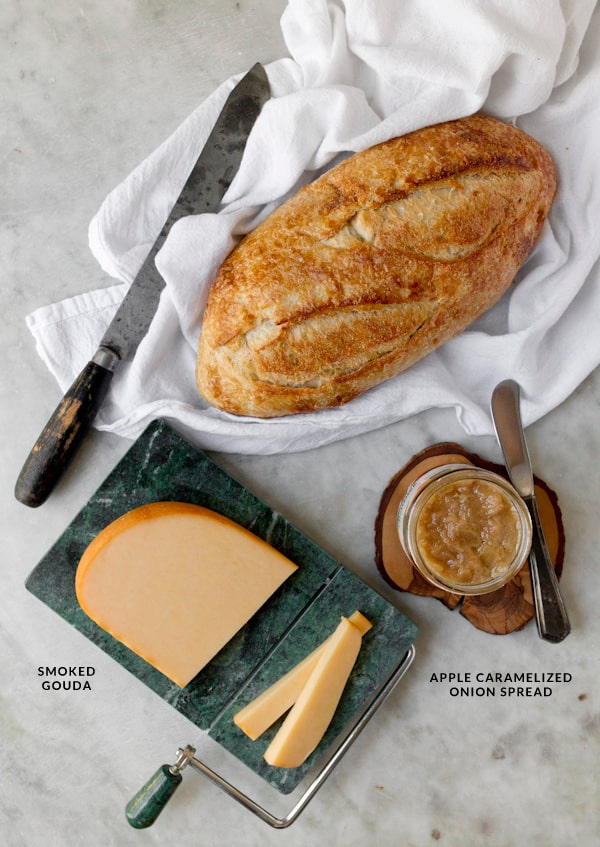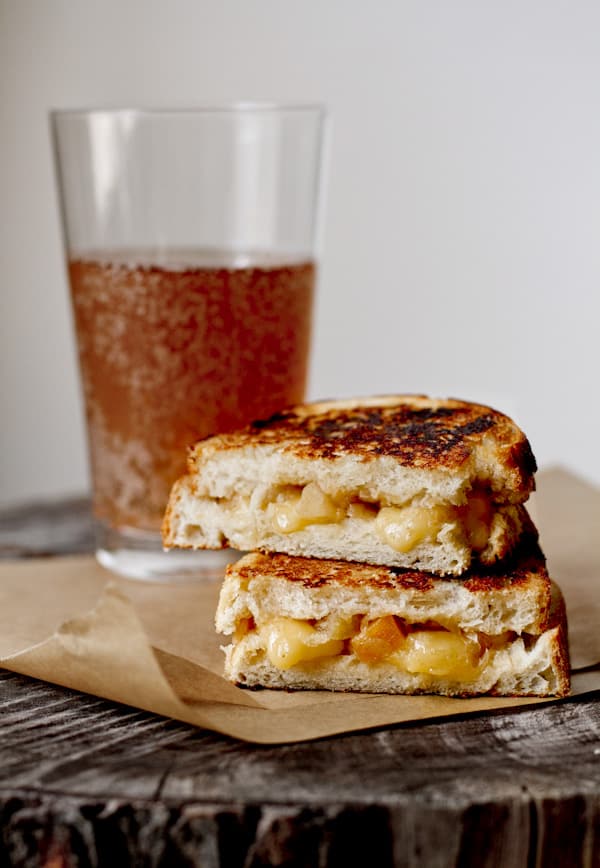 A lot of people love bacon in a grilled cheese, but when you don't eat meat, smoked cheese is a great way to get that smoky flavor in your sandwich. We've used smoked gouda and paired it with a sweet Apple Caramelized Onion Spread.
We used: The Gracious Gourmet Apple Caramelized Onion Spread
The Fancypants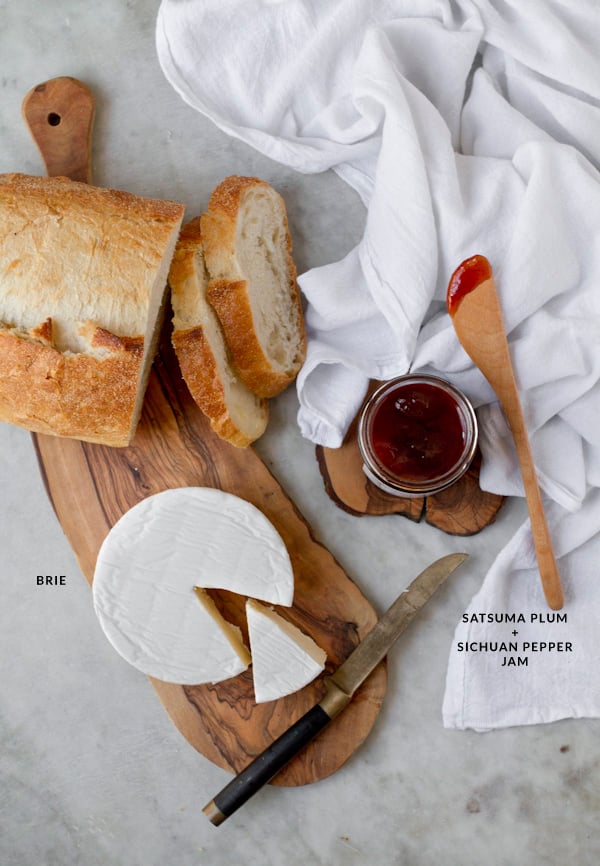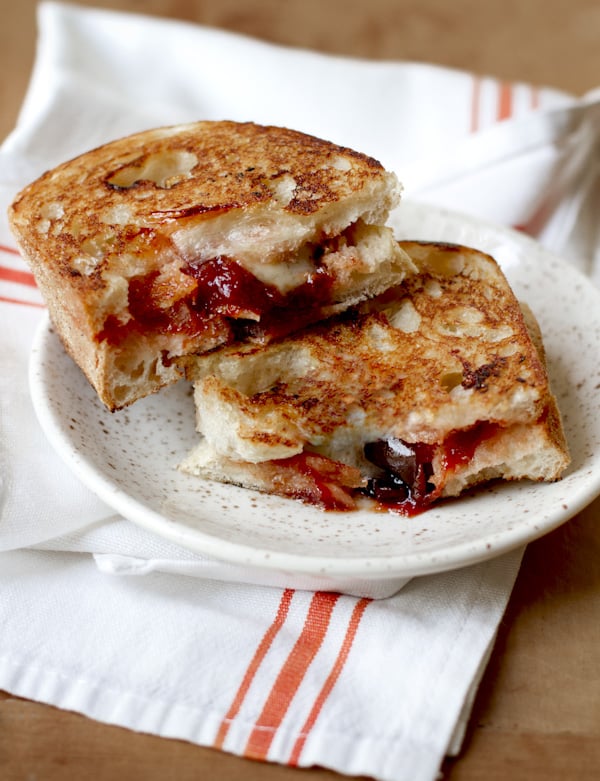 If you've never had a grilled cheese with brie, give it a try! Just be careful not to overdo it on the cheese—it has a tendency to spill over the edges of the bread if you use too much. Brie and jam is a classic combination, but other soft cheeses are perfect for this sandwich too.
We used: Lemon Bird Handmade Jams Satsuma Plum and Sichuan Pepper Jam
The Heartbreaker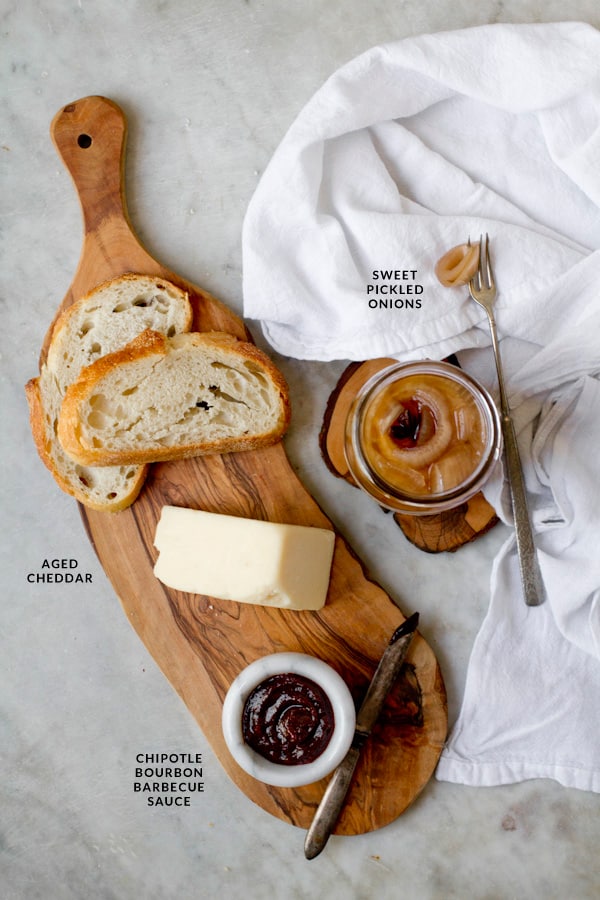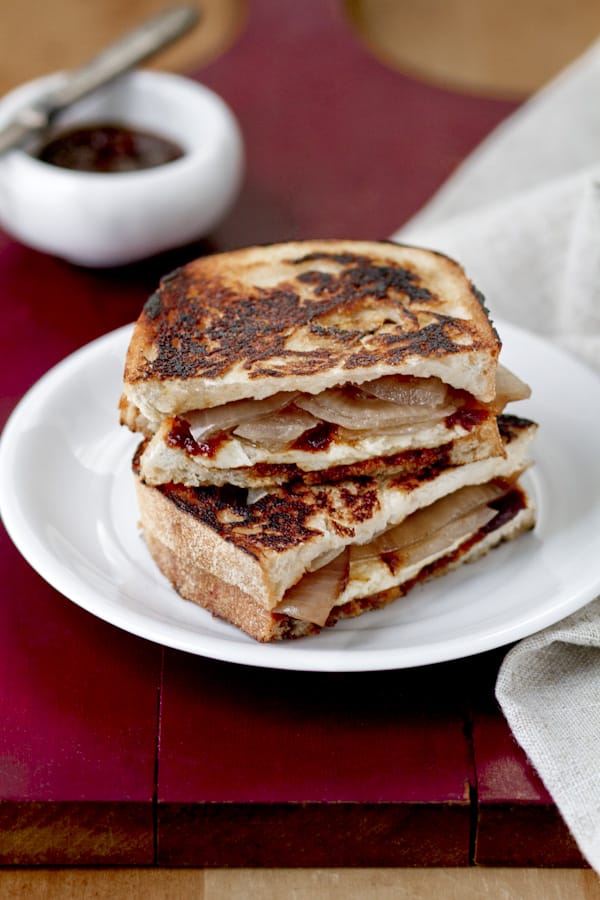 Barbecue sauce is one of our favorite additions to grilled cheese. To add another layer of flavor, we've added sweet pickled onions to this sandwich. Amp up the heat by using pepper jack cheese, or keep things mild with a high quality aged cheddar.
We used: Hak's Chipotle Bourbon Barbecue Sauce + Green Hollow Preserves Sweet Pickled Onions
The Italian Dipper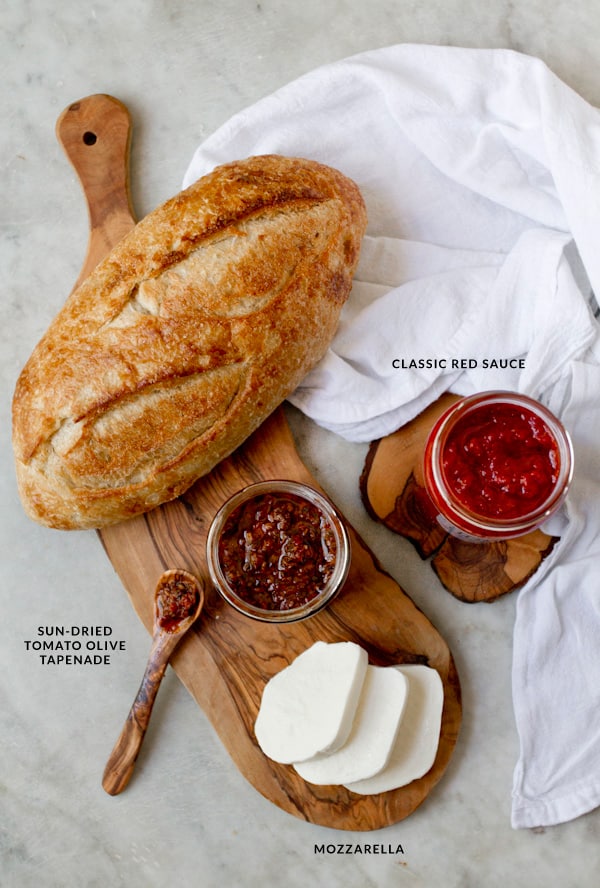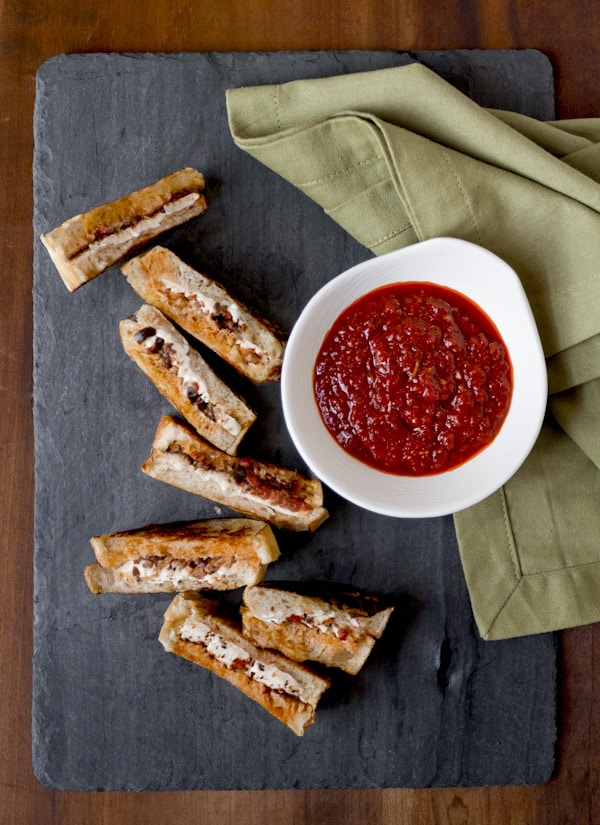 This is the sandwich version of deep-fried mozzarella sticks. Spread tapenade on both sides of crusty bread slices and sandwich a layer of provolone or mozzarella cheese between them. Grill your sandwich to crispy perfection, then cut it into slices and dip them in marinara.
We used: Sutter Buttes Sun-Dried Tomato Olive Tapenade + Jar Goods Classic Red Sauce
About Mouth
We love small-batch artisan foods and that's what Mouth is all about. From Chai Spice Peanut Butter to Sriracha Mayonnaise, Mouth has a bounty of unique handmade foods made by real people with real ingredients and gifts for every occasion. Oh My Veggies readers who sign up for the Mouth mailing list will receive a 20% promo code and be entered for a chance to win a $250 gift card to use on Mouth's website.
visit mouth.com | enter giveaway