A little pasta, a lot of veggies and a serious dose of comfort. This week's recipes are built for the crazy and cozy limbo between summer and fall seasons. We start the week with a fresh, vegetable-loaded fattoush salad and end it with a bowl of Curried Coconut Corn Chowder (aka: pure heaven). In between, we've got a little pasta e fagioli soup going on in the slow cooker - Wednesday night is going to be a breeze! - and a little 15-minute peanut noodle perfection. Plus, a tomato-based quinoa casserole that might just blow your mind (it definitely did ours).
Here's this week's meatless meal plan:
Monday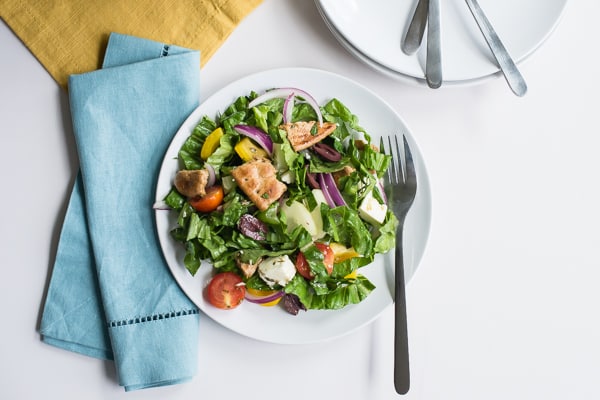 Greek Fattoush Salad // I don't know about you, but Mondays just feel like salad days. Usually, I guess, because I'm doing a little mostly-mental detox after indulging a bit over the weekend. This tasty salad is a cinch to whip up and is plenty satisfying as a full-on healthy dinner.
Tuesday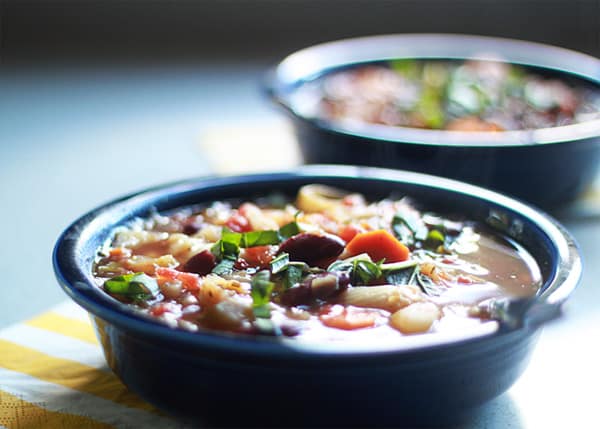 Slow Cooker Pasta e Fagioli Soup from Kitchen Treaty // A light yet hearty soup to help bridge the divide between summer and autumn. It cooks up in the slow cooker all day, so there's virtually no work to do at dinnertime. Yes! I may have just done a fist-pump - slow cooker cooking makes me giddy.
Wednesday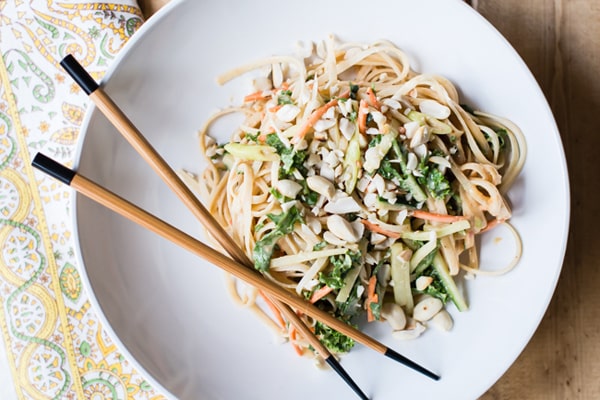 Sweet & Spicy Cold Peanut Noodles from Hello Natural // No oven necessary, and only 15 minutes to prep. Need I say more? Okay, I'll say a little more: YUM.
Thursday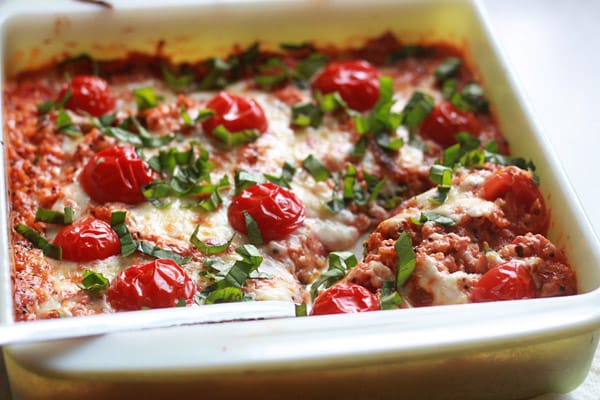 Creamy Caprese Quinoa Bake from Half Baked Harvest // This is one of the best new recipes I've tried in awhile. Easy, delicious and pretty darn healthy too. And I love that it uses tomatoes and basil, which our garden is still producing like crazy. It made for terrific lunch leftovers too.
Friday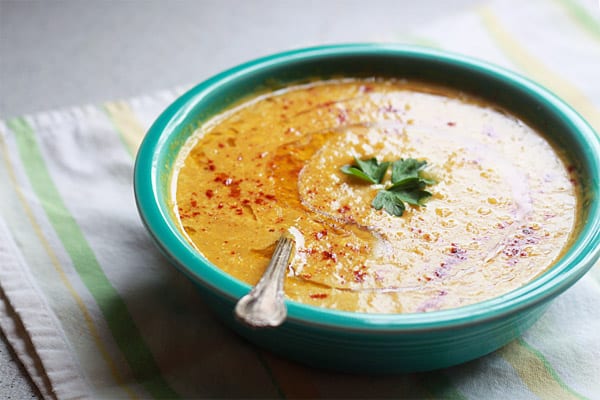 Curried Coconut Corn Chowder from The Fig Tree // This incredible soup is pure comfort in a bowl. We plopped scoops of cooked quinoa - we made more than we needed for Thursday's dinner - right in the middle for a little extra heft (we were hungry!). But this soup is plenty satisfying all on its own.
Tips for This Week's Plan
Grab an extra cuke and yellow bell pepper - then when you're prepping Monday's salad, slice up the extra veggies and store them in the fridge for quick-grab snacking during the week.
If you have a slow cooker with a removable crock, you can assemble Tuesday's soup the night before, then place it in the fridge overnight. In the morning, all you have to do is pull it out, set it in the slow cooker and flip it on.
Why not cook a little extra quinoa when you're simmering up your batch for Thursday's casserole? You can enjoy a scoop with Friday's chowder, make a salad over the weekend or freeze it in an airtight container for another easy weeknight dinner down the road.
If the cost of boxed vegetable broth is getting to you like it is me, consider starting a collection of veggie scraps in the freezer. I just use a gallon-size zipper bag and, when it's full, I brew up a batch of broth. Then I freeze that too!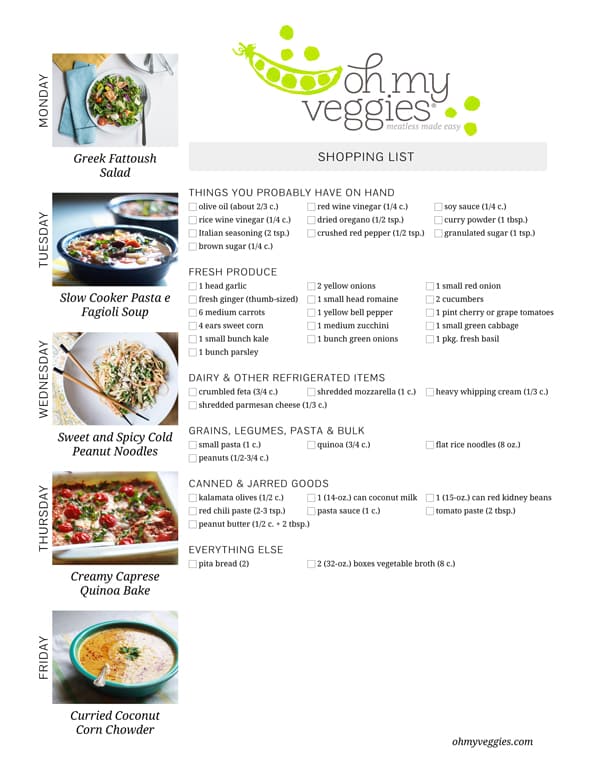 Click here for a printable version of this week's meatless meal plan and shopping list, then click on the links above to print out each recipe. Now you're set for the week!
Find more dinner ideas from our Meatless Meal Plan archives.