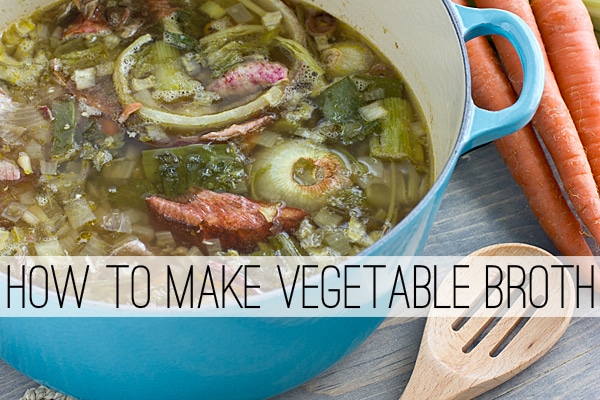 Making vegetable broth is one of those things that's really easy to do, but I bet most of us don't do it. Or, at least, don't do it often.
I use vegetable broth in a lot of my recipes, but I'll be honest, I often use store-bought broth. But I shouldn't because making your own vegetable broth is so, so easy. And you know what else? It tastes so much better too.
Unlike meat-based broths, there's no skimming off fat or any of that ickiness. You don't need to keep the pot on the stove for hours either. But it does require a little bit of advance planning. It also requires these three things: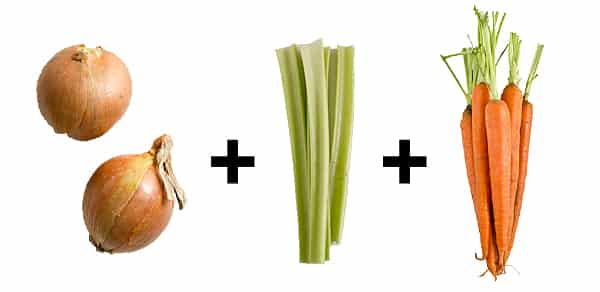 Onions (or a member of the onion family--leeks or shallots work too), celery, and carrots. That's your starting point, but from there, you can tailor your broth to what you're going to be using it for.
And of course a pot! A large stock pot like this one will work best, or a Dutch oven is a great choice as well.
Add sprigs of thyme and parsley to make a cooking liquid for rice and other grains. If you're going to be using the broth as a base for an Asian-inspired soup (like this Thai Red Curry Soup), try adding fresh ginger and lemongrass.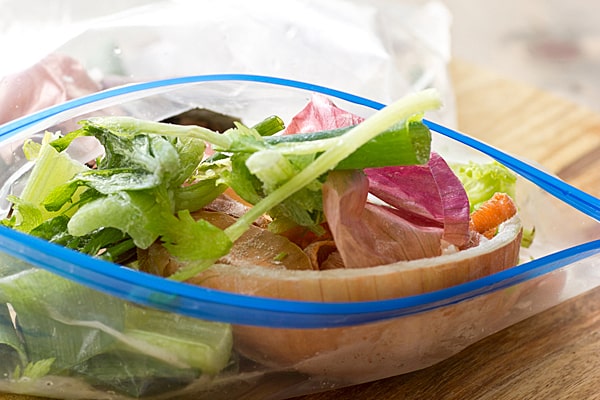 Now, back to that thing I said about advance planning! You can buy whatever you want for your broth, chop it all up, and put it in your stockpot. But I'm cheap and it kills my soul a little to think about throwing away all those perfectly good veggies.
It's bad enough I have to throw away the onions, celery, and carrots!
So instead of buying what I need, I collect scraps in a freezer bag and when I have a few cups worth, I use them to make broth. Here's what I used in this particular batch: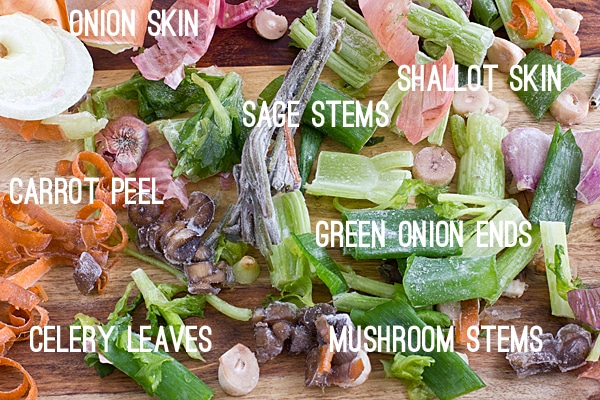 But really, you can use so many different things. You do want to stay away from cruciferous veggies--no cabbage, no broccoli, no cauliflower, and for the love of all things holy, no brussels sprouts--because they can leave bitter flavors in your broth.
Make sure everything you use is clean too--you don't want to make dirt soup!
And remember, there's a difference between things you don't want to eat vs. things you shouldn't eat. Clean carrot peel is fine in a broth or stock; a moldy carrot is not.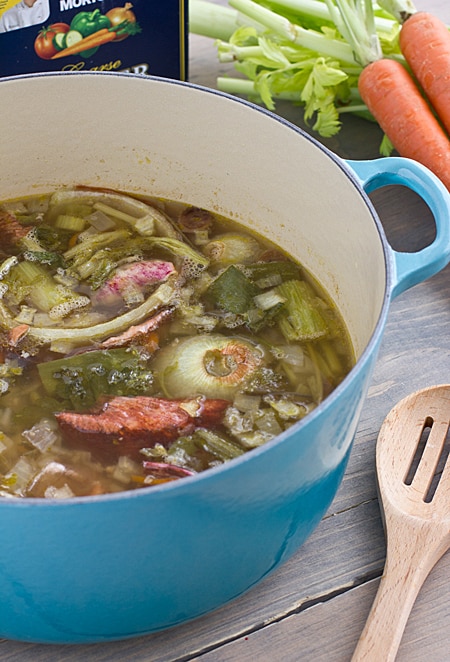 Oh, and speaking of stock! Have you ever wondered the difference between vegetable broth and stock? Broth is seasoned, while stock is not.
So this recipe can be used for both vegetable broth or stock. To make stock, skip adding salt and pepper at the end.
And if you want to make your own broth, but aren't keen on the idea of using your veggie scraps, go check out this vegetable stock recipe too.
Recipe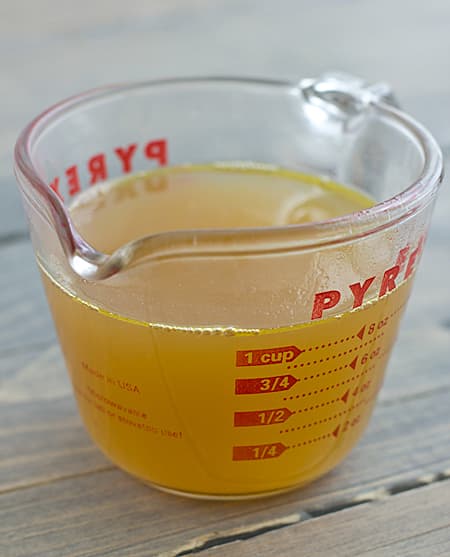 Ingredients
1

tablespoon

olive oil

5

cloves

garlic

minced

2

onions

large, chopped

3

ribs

celery

chopped

3

carrots

chopped

8

cups

water

frozen vegetable scraps

2-3 cups is a good amount

parsley

a few sprigs

thyme

a few sprigs

salt and pepper

to taste, omit if you are making stock
Instructions
Heat the olive oil in a large Dutch oven or stockpot over medium heat.

Add the garlic, onions, celery, and carrots. Cook until softened, about 5 minutes, stirring often.

Add the water, frozen vegetable scraps, bay leaves, parsley, and thyme. Reduce heat to low and simmer, partially covered, for 45 minutes.

Pour the broth through a fine mesh strainer into a large heat-proof bowl or pot; discard solids.

Once the broth has cooled, transfer it to airtight plastic containers or freezer bags and store it in the freezer. (I usually freeze it in 2-cup portions so I don't have to thaw all the broth every time I use it.)
Nutrition
Calories:
55
kcal
Carbohydrates:
8
g
Protein:
1
g
Fat:
2
g
Saturated Fat:
1
g
Sodium:
55
mg
Potassium:
213
mg
Fiber:
2
g
Sugar:
3
g
Vitamin A:
5188
IU
Vitamin C:
6
mg
Calcium:
41
mg
Iron:
1
mg
Craving more veg-friendly recipes?
Shop our collection of vegetarian and vegan cookbooks, including our new Vegan Thanksgiving and Vegan Christmas cookbooks!
This post was originally published on January 8, 2013.