Finding a vegan-friendly snack doesn't have to be difficult. In fact, I bet you'd be surprised to hear all the options that really are available.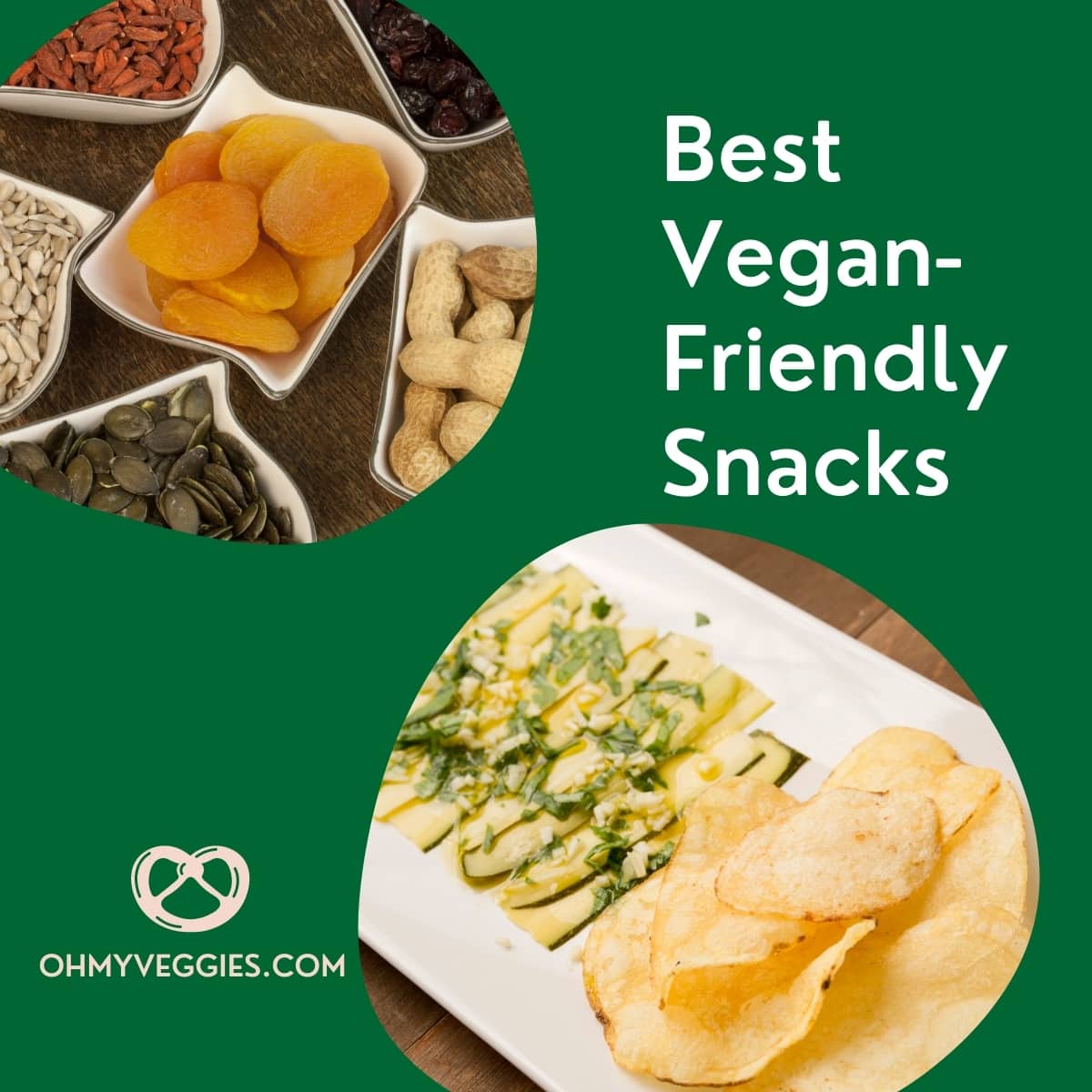 We've all been out on the go and all of a sudden you feel that hunger coming on. There are many great vegan friendly options that are easy to access and delicious! Stay full while on the go—or just find something awesome to munch on at home—with this comprehensive list of vegan-friendly snacks.
Best Vegan-Friendly Snacks Found on Amazon
Did you think you would have to miss out on chips because you're sticking to a vegan diet? Not a chance! Lays Classic Potato Chips are a great vegan-friendly snack. With only a handful of ingredients, these chips are simply made and delicious. Lays Classic Potato Chips can be found just about anywhere, so they're convenient to grab if you're on the go and away from home.
CLIF makes every bar with sustainably sourced chocolate and plant-based ingredients. CLIF bars are often found right by the cashier and are available at a ton of stores. CLIF bars are a delicious source of energy that are ready to throw in your bag. CLIF offers a ton of flavor varieties, so no matter your taste, there is a CLIF bar for you!
These classic chips are a tasty vegan-friendly option. Made with real, whole grains and simple ingredients, these chips are a delicious and savoury vegan-friendly snack option. Seven ounces per pack makes it simple to portion control, as well.
You can't go wrong with a good trail mix! This option is full of nuts and seeds, but there are lots of varieties, so look for the ingredients you prefer in your mix.
These delicious granola bars are pretty easy to spot at the store. Made Good makes delicious snacks with real, wholesome ingredients. Certified organic, vegan, and kosher, these Made Good granola bars are an excellent snack. These bars are satisfactory for those of us with a sweet tooth, and the bars are made with ingredients you can be happy consuming. These granola bars are a great vegan-friendly snack.
HIPPEAS does a lot of good in the world and believes that what tastes good should also be good for the planet. HIPPEAS also gives back to several local charities. This delicious white cheddar flavour is a vegan-friendly option made entirely from good, wholesome ingredients.
Bienna Chick Pea Snacks are vegan-friendly, and plant-based. Get your dose of delicious plant protein in these portion-friendly snack bags. This is a snack you can enjoy on its own or use it as a salad topper for some added flavour!
Living a vegan lifestyle doesn't mean you should miss out on snacks! Enjoy one of these vegan-friendly options the next time you need a snack.