I admit it - I love butter. But I don't love dairy. So I've taste tested all the vegan butter brands I could find, to bring you my favorite plant based butter substitutes!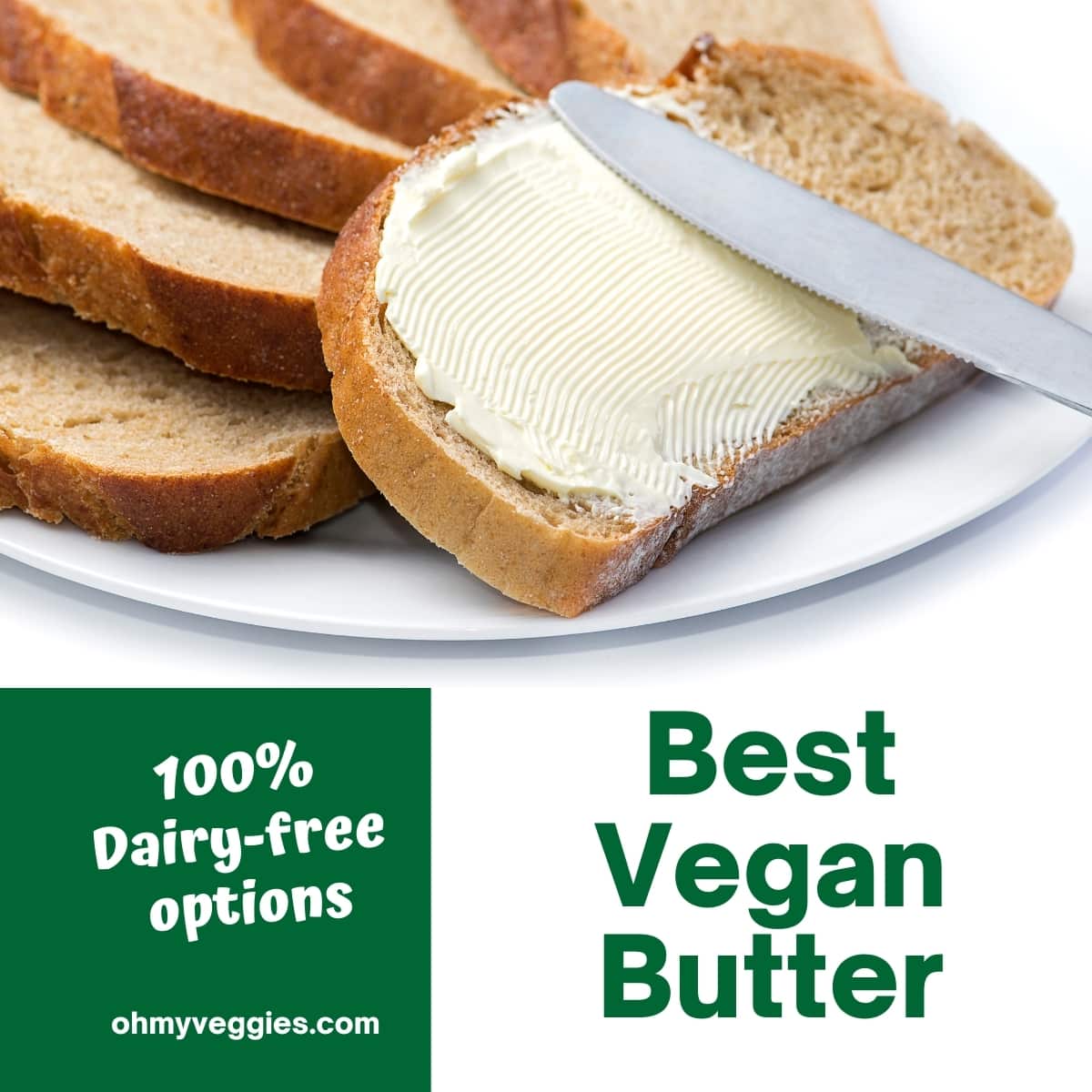 Eating a plant-based diet is beneficial for many reasons—regardless of whether it's one night a week (like meatless Mondays) or an entire lifestyle. But it can be hard to find the best vegan butter substitute.
Vegan butter is usually made with a mixture of oil and water along with other ingredients. Olive, avocado, and coconut are all possible oils you will find.
When you're shopping for the best vegan butter, there are a few things to keep in mind. Look for products that are low in refined oils and free of any artificial additives. Another important factor to note is that some butter brands are highly processed. Be sure to look at that when choosing yours.
Plan what you'll be using the butter for, and research which kind of butter substitute will give the best texture for what you're making.
Vegan butter may be slightly more expensive than dairy butter, but sometimes can be found for a comparable price. There are also possible allergens in the ingredients so pay close attention. Allergens like tree nuts and soy could possible be used as ingredients.
Remember to look at the ingredients when you're looking at substitute butter options. You'll want to avoid any food allergens you may have. Look for a vegan butter with texture to give you that rich, creamy butter feel. Also make sure that the butter is versatile enough to melt for cooking or heat similarly for baking.