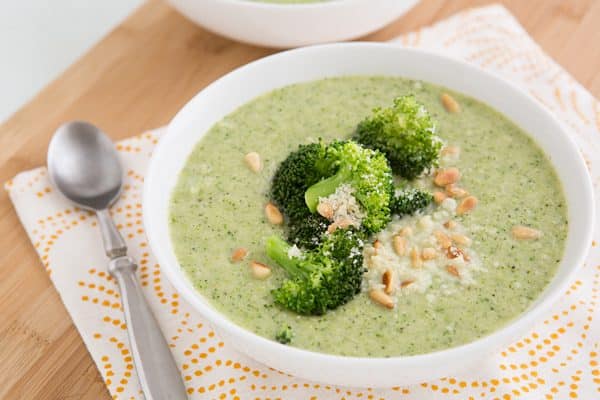 Being a sandwich shop with tons of meat-based offerings, Panera might seem like a pretty intimidating place for vegetarians to eat. But this is one of those restaurants where it's actually pretty easy to eat meatless. They have a whole vegetarian menu. So below are some of the best vegetarian options at Panera.
But first, there is one main controversy with Panera. They use rennet, or enzymes from animal sources, which usually entails pulling these enzymes from an animal's stomach during the butchering process. Rennet's used to make cheese. Depending on how strict your individual vegetarian diet is you may just want to stick to the plant-only options if you are seeking to avoid rennet. Or you could request that the item not contain cheese.
Here are the best vegetarian options at Panera.
Salads
The obvious option for vegetarians at any restaurant is the salads. Panera offers a seasonal greens salad, which contains kale, radicchio, romaine and arugula. There's also tomatoes, red onions and diced cucumbers. The whole thing is topped with a reduced-fat balsamic vinaigrette.
Another option is the modern Greek salad with quinoa. It contains romaine, kale and a quinoa tomato sofrito blend. There are also cucumbers, toasted almonds, Greek dressing, kalamata olives and feta cheese.
And there's a Greek salad with romaine, tomatoes, feta, pickled red onions, kalamata olives and Greek dressing.
Sandwiches
You also have a few options for sandwiches. Off of the AM menu, there's an egg and cheese breakfast sandwich, a Mediterranean egg white breakfast sandwich and an avocado, egg white and spinach sandwich.
On the PM menu, you have a tomato mozzarella flatbread option, classic grilled cheese and a Mediterranean veggie sandwich. The Mediterranean veggie sandwich is loaded with veggies like peppers, cucumbers, lettuce, tomatoes and red onions. There's feta cheese, along with cilantro-Jalapeno hummus.
Soups
Soups are where this place really shines. Your four main options are the low-fat vegetarian garden vegetable soup with pesto, the low-fat vegetarian black bean soup, the vegetarian creamy tomato and the vegetarian summer corn chowder. Yellow beans add protein to the veggie soup, while the corn chowder is filling thanks to the skin-on red potatoes.
Other items
Aside from these best vegetarian options at Panera, there are also great items outside of the standard soup, salad and sandwich designations this restaurant is known for. On the AM menu, there is steel cut oatmeal with strawberries and pecans, as well as steel cut oatmeal with blueberries and granola. There's also Greek yogurt with mixed berries. Plus, there's a soufflé made of eggs and four cheeses (white cheddar, romano, parmesan and Neufchâtel). In the PM menu, there's also a Vermont white cheddar mac & cheese bowl that also has a blend of other cheeses.
The AM menu also offers a green passion smoothie and a peach & blueberry smoothie with almond milk. The green passion smoothie is made out of spinach, along with peach and mango purees with white grape and passion fruit juices. So green, yet sweet and fruity! The peach and blueberry smoothie also contains white grape and passion fruit juice, along with peach and mango purees, blueberries and almond milk.