Searching for the ultimate Valentine's Day dessert? Here are 35 sweet treats that are sure to hit the spot.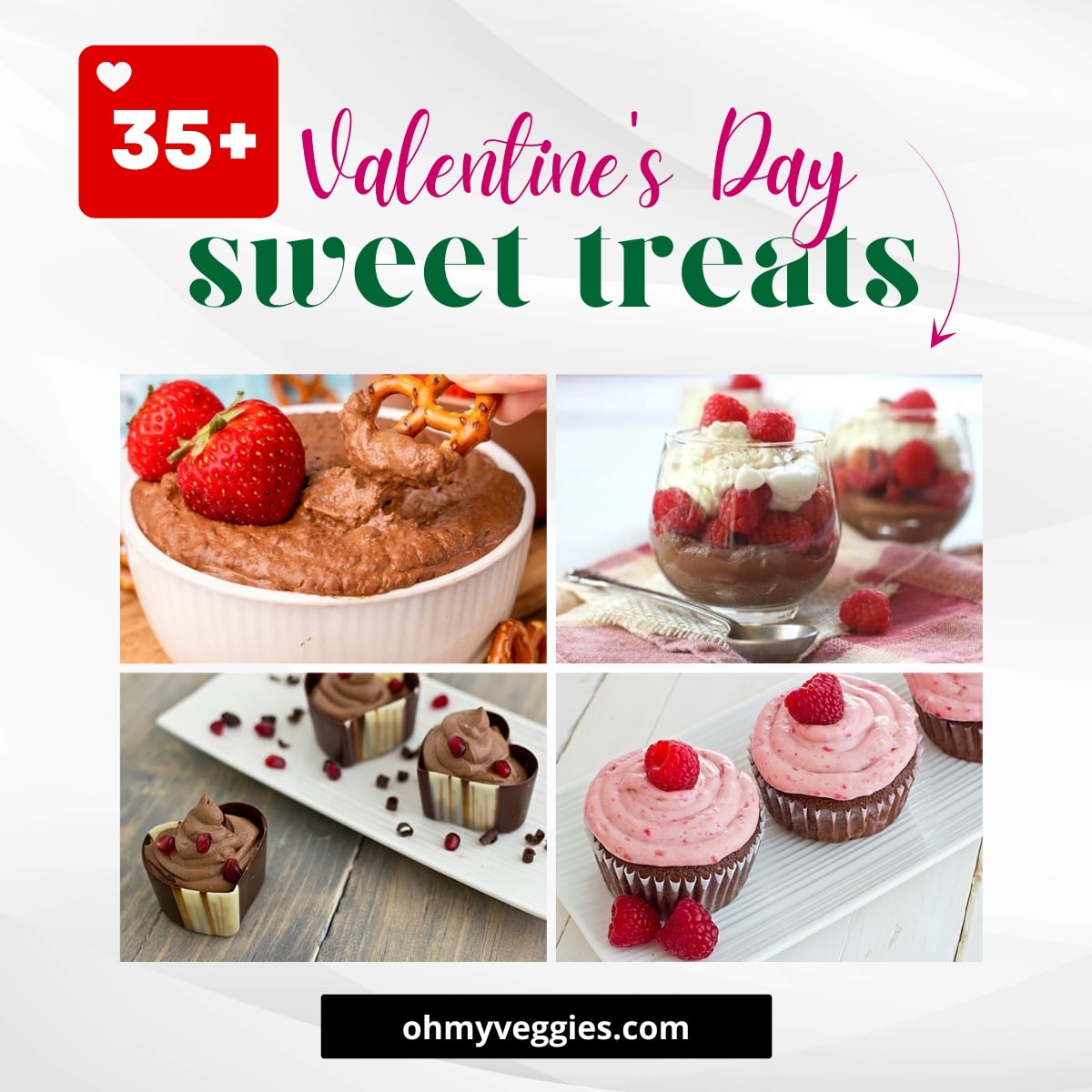 As much as I love a good date night out, there's something extra romantic about cooking a delicious meal for two at home.
So if you're in the mood for a date night in - be sure to browse all of my Valentine's Day dinner ideas. And then pick your fave dessert from the list below to finish off the night in style.
35+ Sweet Treats for Valentine's Day
Lots of ideas for desserts, snacks, and even breakfast, to celebrate the love holiday!
If you love these Valentine's Day dessert ideas, be sure to check out these other tasty recipes too: